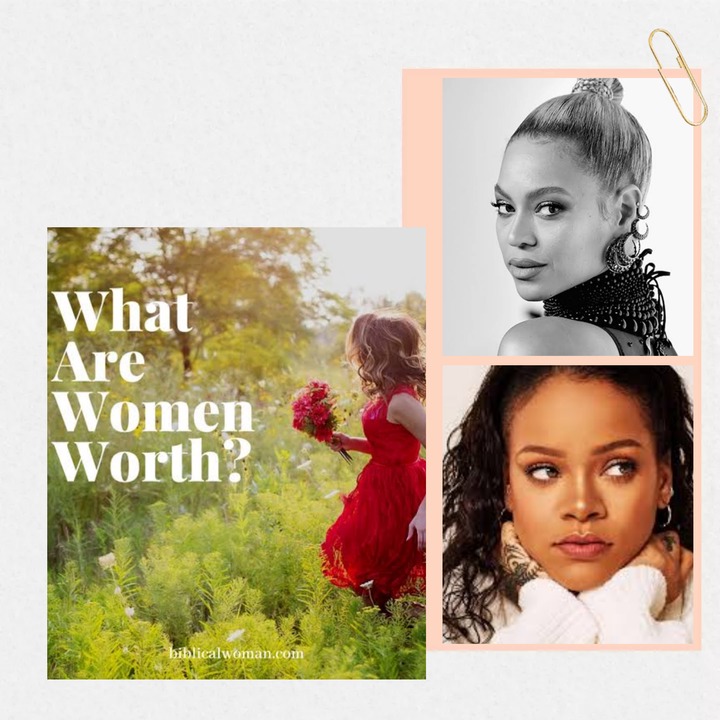 Women are discovering that the same sense of inner worth and peace that leads to practice radical simplicity that also empowers them to ask for what they deserve in return for their work.
A woman's worth is more than two words put together that sounds pretty. A woman's worth is something that all women are born with, and it places a status on how we should be treated.
Relentless consumption framed as self-improvement depends on the lie that a woman will never be enough.
Women who know that desire is an unfolding process, a transformative conversation engaging body and soul. When we place the power to define a woman's worth in someone else's hands, we are often told that women only want to be wanted. This artificial script leaves women with an extremely narrow role: to be a pleaser.
If a women accept society's definition and remain disconnected from their authentic desires, their lives are drained of meaning, emotionally and financially. In this emptied state, women fail to take the initiative to negotiate higher salaries or raise our fees to match their true market value.
They can learn all the techniques available to create mutually beneficial agreements, but cannot even begin a conversation about their value unless they know our worth.
As much as we may deny it, our relationship with money mirrors our relationship with ourselves. If women do not build a foundation of self-care, they will never know financial freedom.
In the past, women did not know their worth and were told not to go to school and stay home to cook, clean, and take care of kids, they agreed to these things because they didn't believe in themselves and their abilities. They were constantly being talked down to by men and I'm sure they had very low confidence levels.
Negotiation and the conversation that leads to agreement begins within. If we hope to resolve differences with those whose goals seem to be at cross-purposes to our own, we must first make peace with ourselves.
What is woman worth? Is far more than they've ever imagined.
Without knowing your worth you lack the motivation to be treated how you should be treated. A woman's worth reminds you that you should not be getting paid less than men, rape is not something that is asked for regardless of the clothes you wear. Women shouldn't go through sexual harassment, domestic violence, and basically that women should be treated right.
This is why I believe all women should know their worth. The way you feel about yourself can take you a long way. If it's already established that you will not be treated less than a man, or called out your name, it's more likely that people will respect that about you but also the fact that you won't accept it makes you such a strong person.
There's a saying, "it's not what you are called it's what you answer to!" this quote has a lot to do with the "knowing your worth" phenomenon. Young females today address themselves as Bitches and other disrespectful words. They sing along to songs that emotionally and physical attack females in a disgraceful way and think it is okay.
Take some steps to know your Worth as a Woman
1). The first step is figuring out what your worth is and how you want to be treated. 
2). Second step will be actually requiring to be treated exactly how you want to be. 
3). Third and final step would be realizing that your worth as a woman is un-definable, you are beautiful, smart, strong intelligent woman and nobody should treat you less than that because like Alicia Keys said, "You will lose if you choose to refuse to put her first. She will and she can find a man who knows her worth!".
Content created and supplied by: Andura (via Opera News )