A little biography about the world most handsome man:
Name: Omar Al Borkan Gala
Born on 01/01/1990
Height: 1m93
Nationality: Saudi Arabia
Occupation: Model
Omar Al Gala Borkan-owned masculine beauty and seductive eyes, so mysterious he is currently popular model on the catwalk of the United Arab Emirates.Omar Al-Gala Borkan born on 01.01.1990 and was a student of the Faculty Executive Hotels International Institute of Hotel Management Emirate. He was a student of Abu Obaida Ahjarah public schools in Dubai.Borkan while studying hotel management, but he also has a passion for art, fashion and especially love photography.Property masculine beauty, romantic style not unlike an Arab prince and proportioned body as a model, Borkan get noticed by the fashion label designed for men. This is also the reason why the names of the boys 9x attention on the catwalk of the United Arab Emirates.However, it should be said again that Omar Al-Gala Borkan became famous around the world after he is 1 in 3 boys were expelled from Saudi Arabia in the festival because of "too good looking".The board members of the organization feared female visitors here will be 3 this charming guy. Saudi Arabia is a society of conservative Sunni Muslim, here it is prohibited women be allowed contact with strange men.
A little bio of the guy who was compared with him:
Name: saint e face
Born on 8 April 2003
Occupation: model
Tribe: Igbo
He is the guy who is known to be the most handsome boy on Facebook and also he claim to be the most handsome boy in Nigeria, he has been posting his pictures on Facebook and it's currently trending all over Facebook, many Facebook users blasts him for bragging while some admired him.
And this sparkled many reaction pushing some people to compare him with other handsome Nigerian boys, trying to make him realize his not the most handsome.
A Facebook account named @carmella Jenny
Was the one who compared Omar the world most handsome man and saint e face the handsome Nigerian guy.
Here is what she said: yeah I was actually short of words when I saw this guy picture trending, then I decided to go search for the most handsome man in the world then I saw Omar the most handsome man in the world then I compared the both and I found out that the boy is actually cuter, even though his an African Nigeria pricisly Nigeria known as one of the hottest country, like the sun is crazy there but his actually handsome despite his country weather like his damn cute.
Also many Facebook users has reacted to this
Here is the screenshot of it: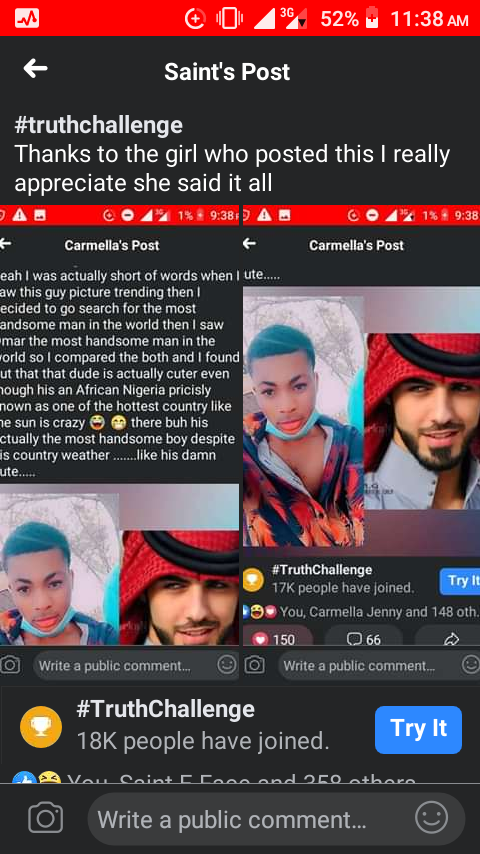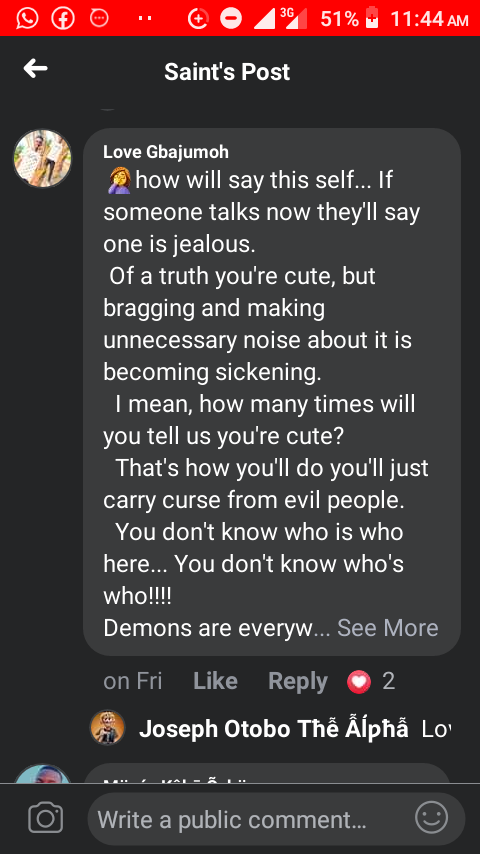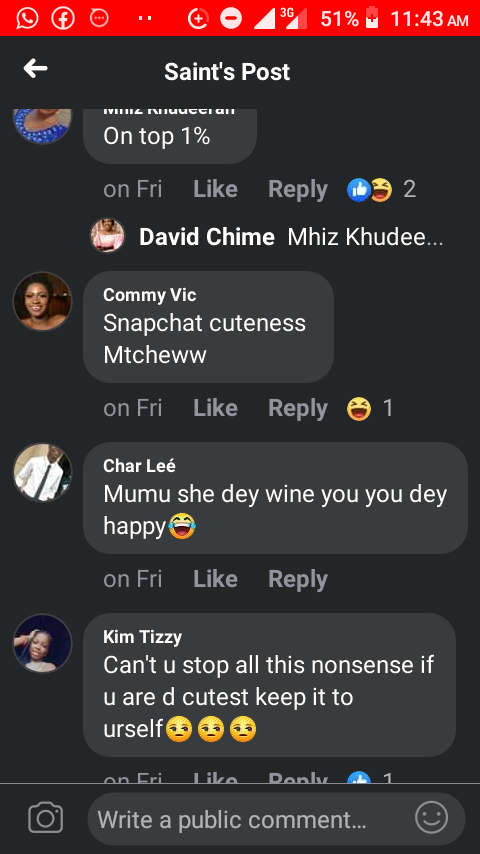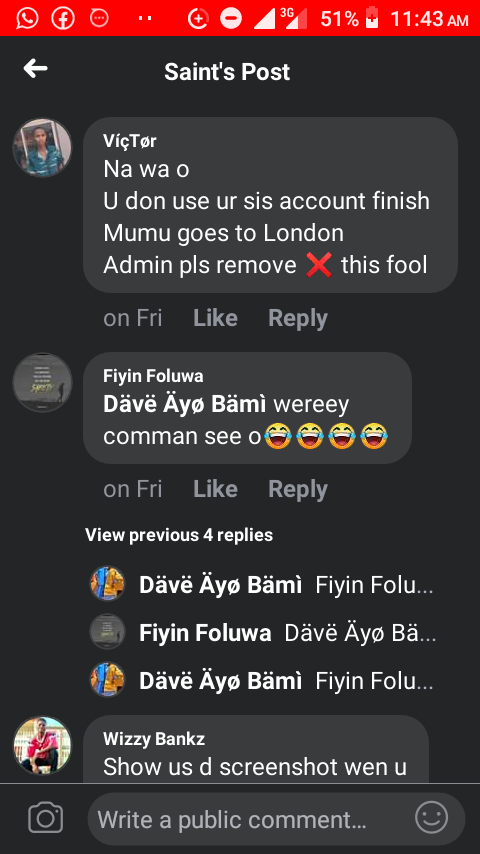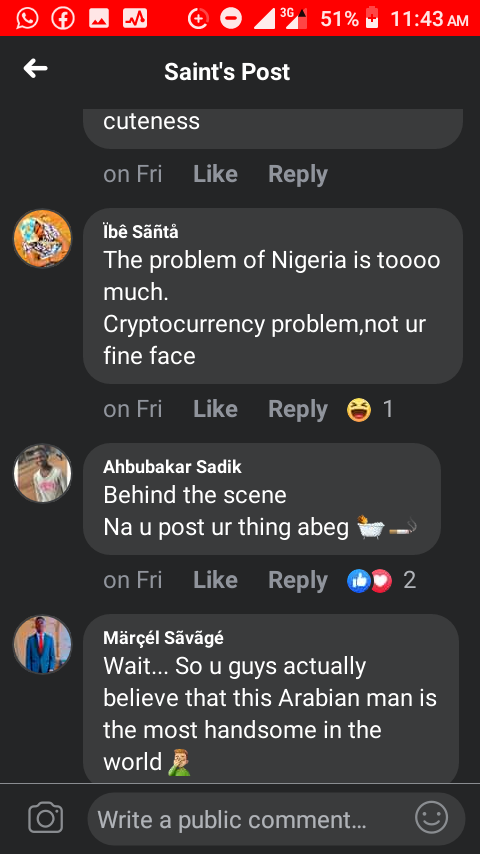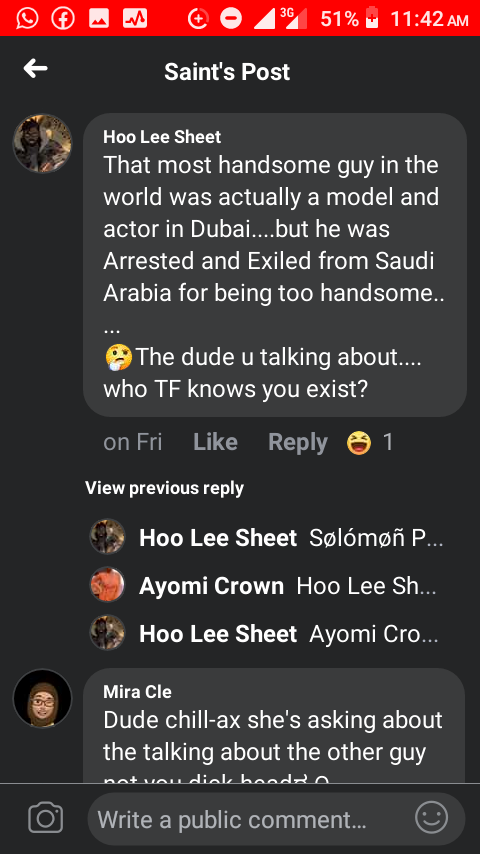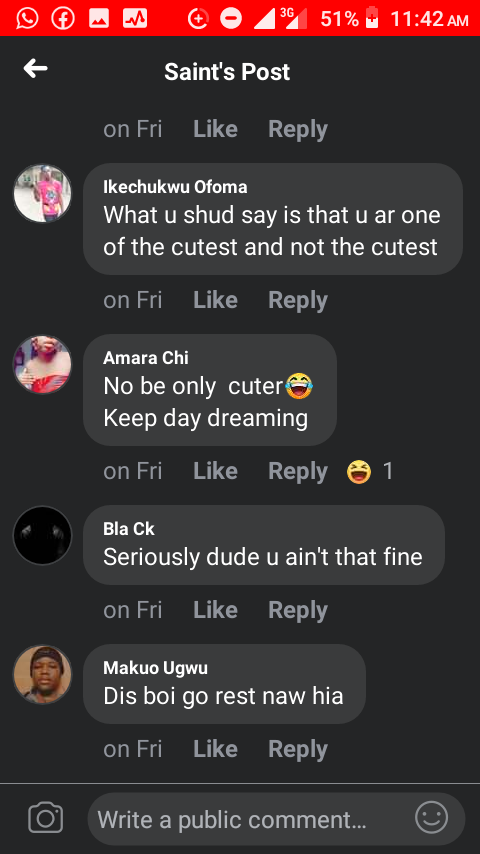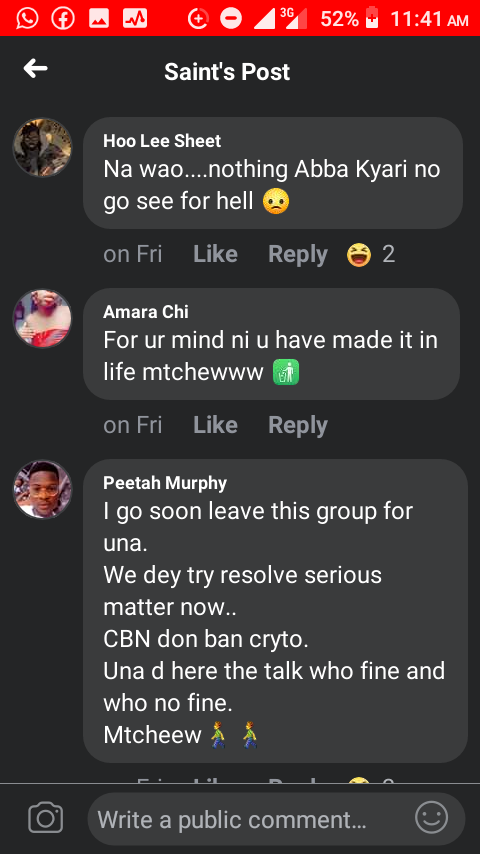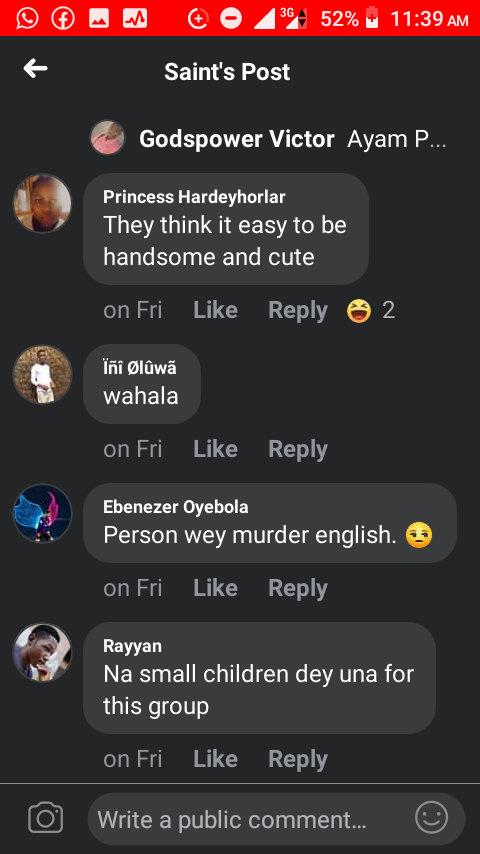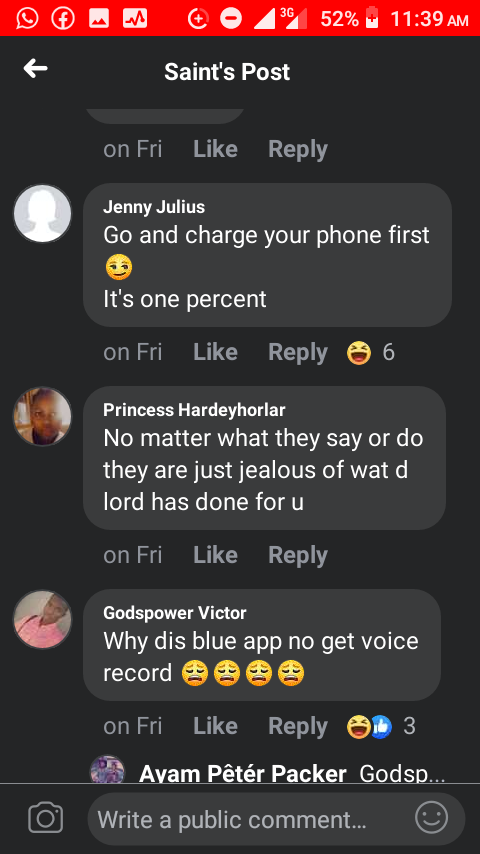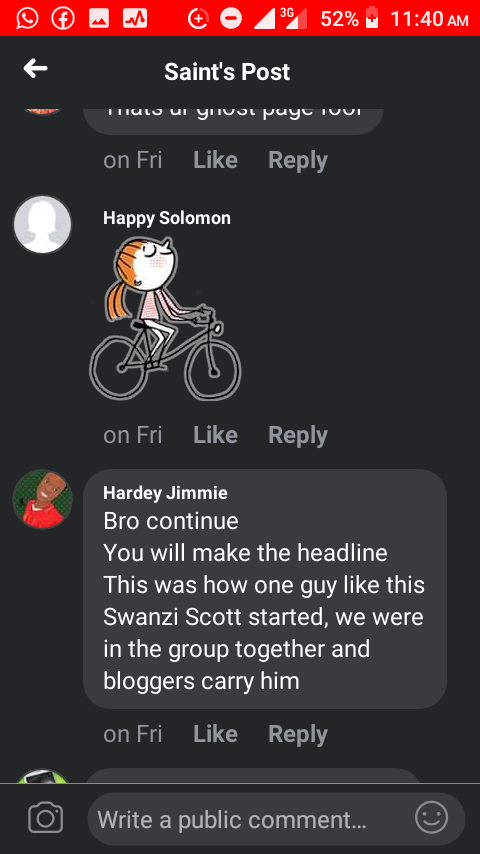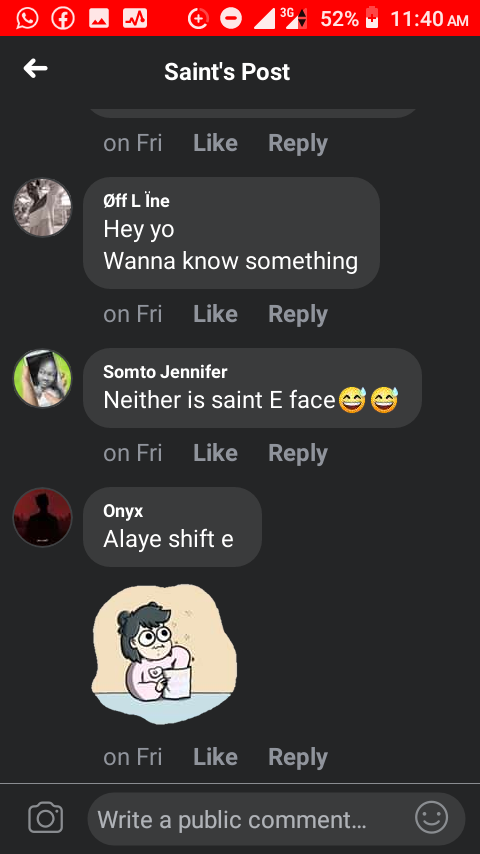 here is pictures of saint e face: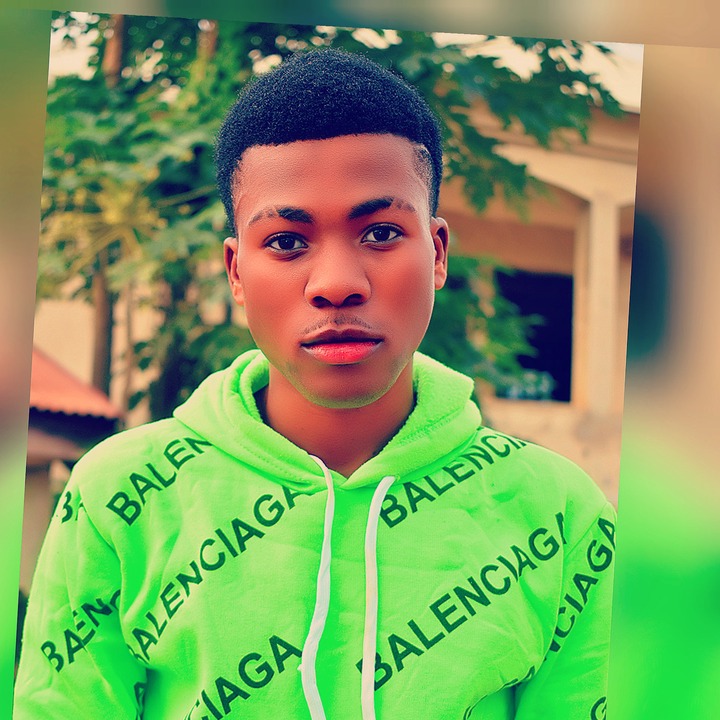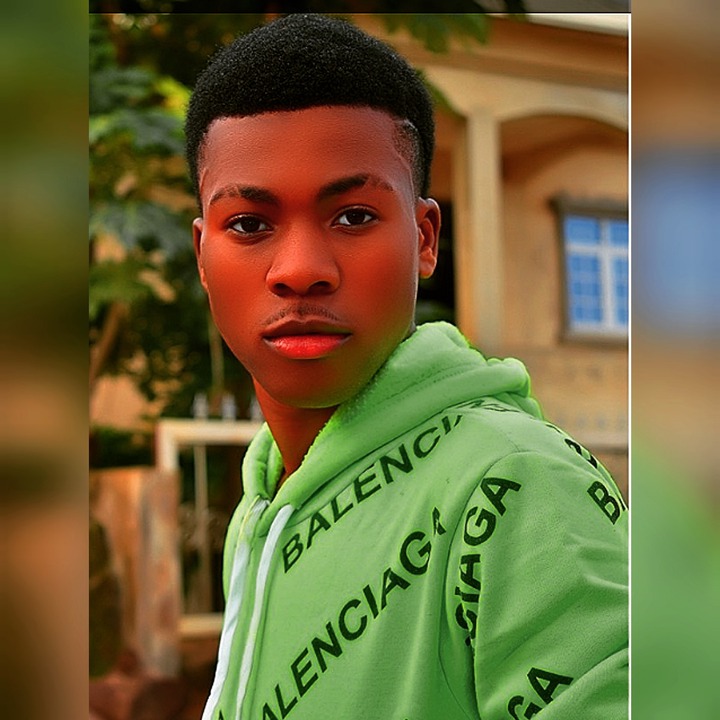 What do you think about this Nigeria guy drop your comments
Kindly follow for more updates on this.
Content created and supplied by: Musictv (via Opera News )