A guy named Ahmed with the twitter [email protected] took to social media as he uploaded some photos of frog for sale. He put a price tag of N2000 on each of the frog, a price that seemed unreasonable.
This his post seemed like and advert or something just to get engagements on the timeline but this didn't stop people from reacting differently to his post as they all have different opinions about the frogs for sale.
See his post and photos of the frog below;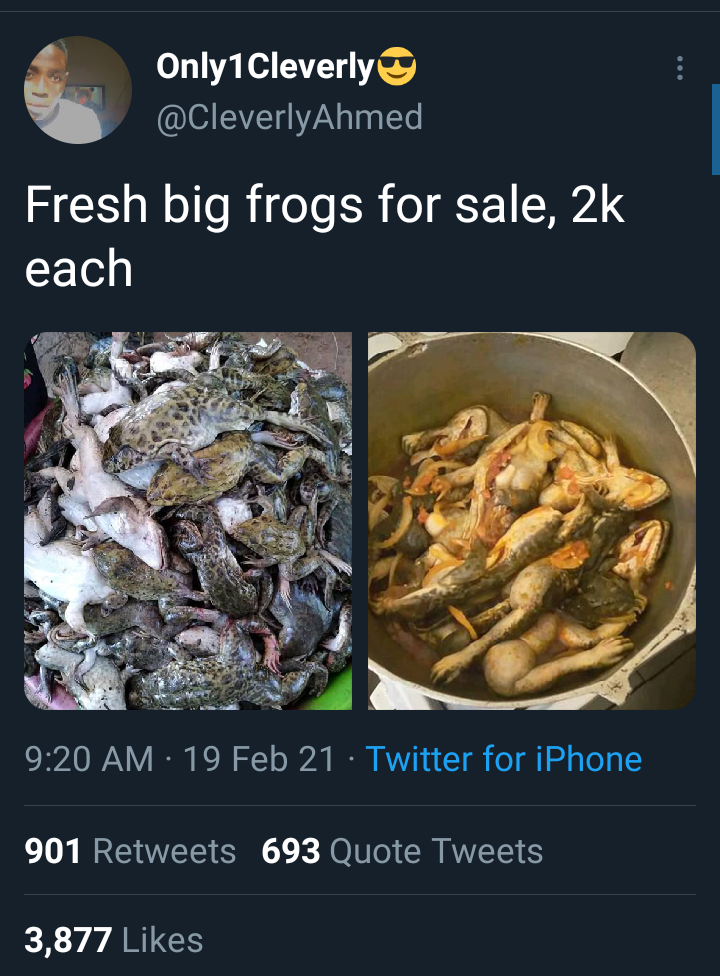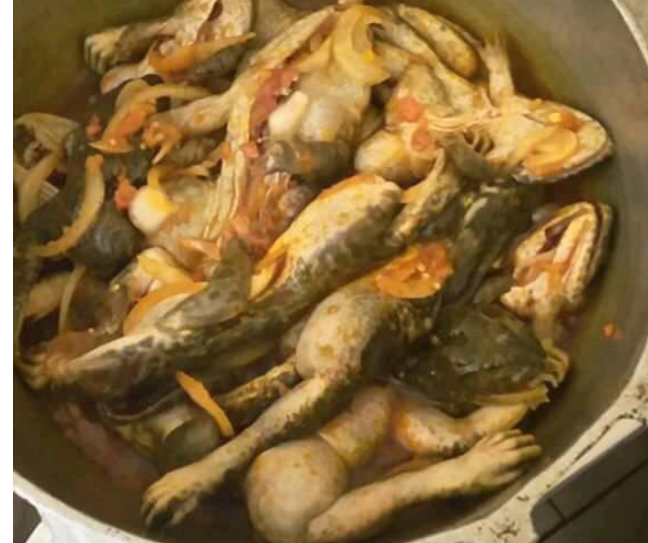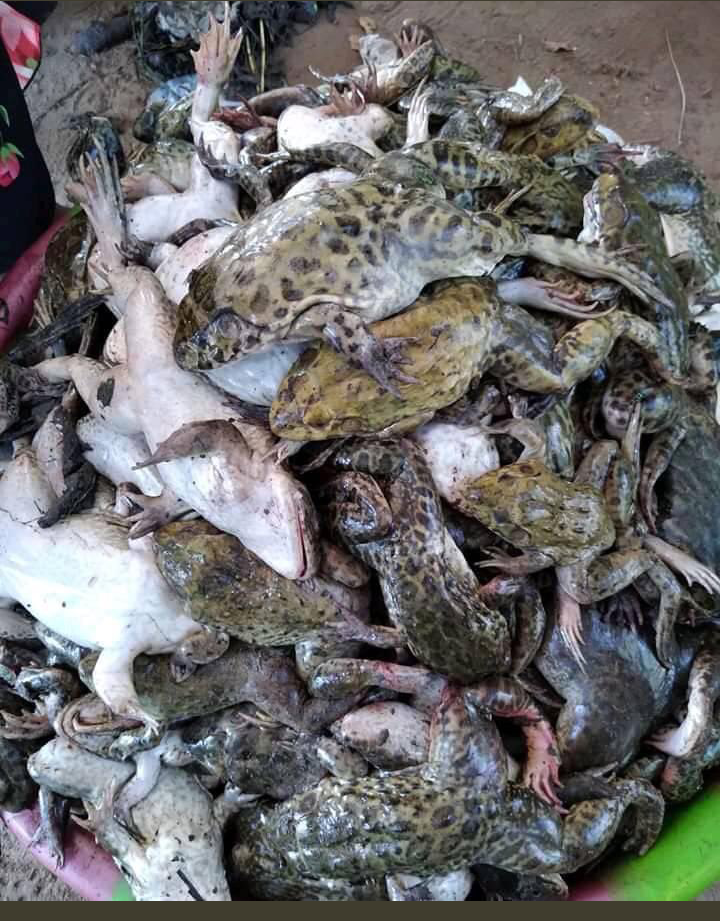 Frogs are usually eaten all over the world but there is usually a misconception about the fact that frogs and toads are the same but this is not entirely true. Toads are the ones that have poison glands and are not usually consumed but frogs are the ones which People all over the world eat because of its nutritional value.
Most of the people that made comments are people oblivious of the fact that frogs can be eaten without harm. But the price tag of N2000 is something that seemed excessive, and this was one thing that people focused on.
See people's reaction below: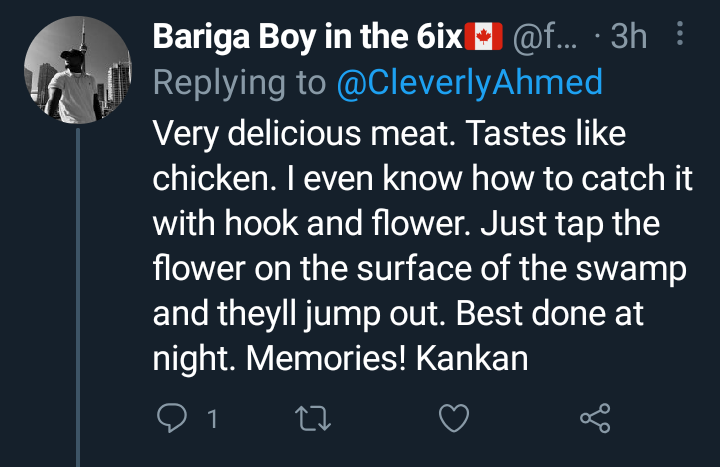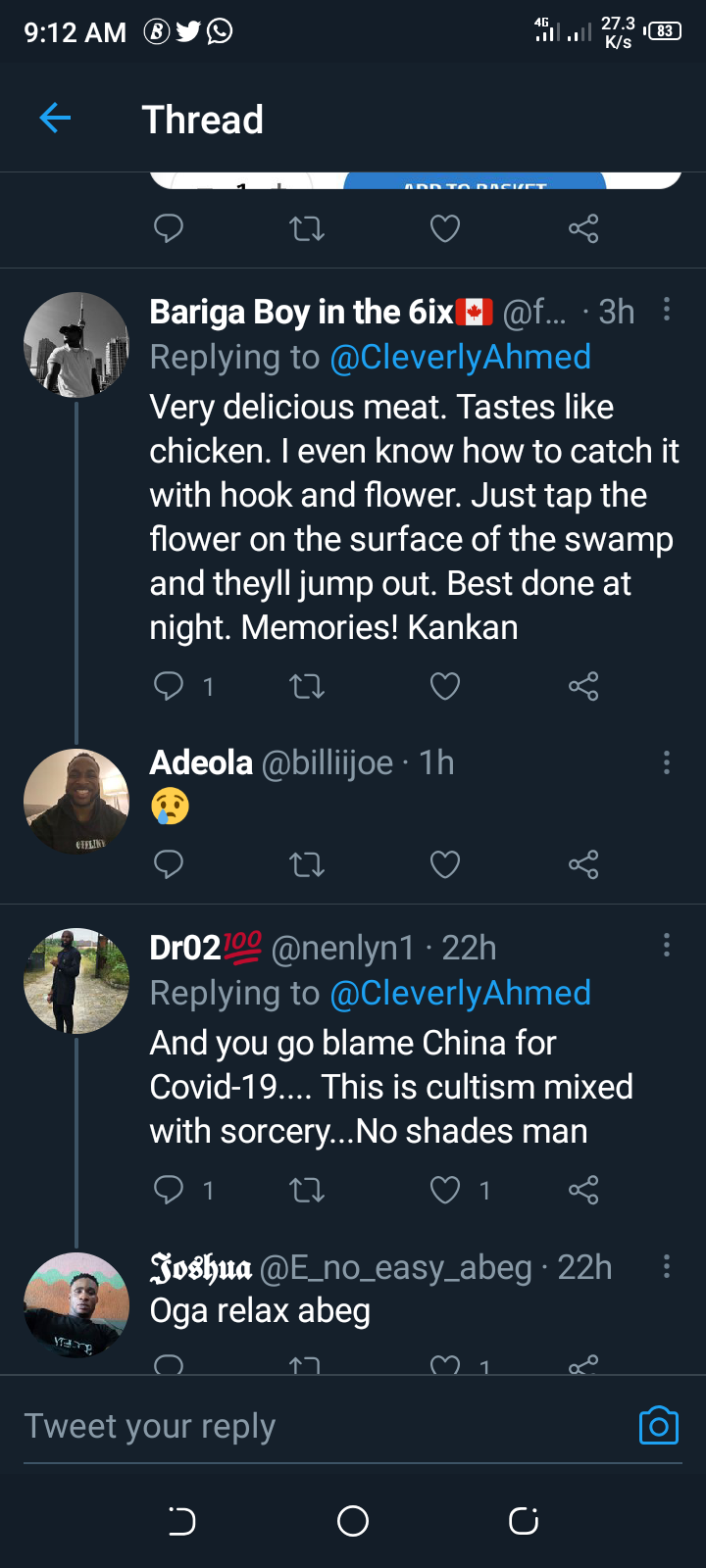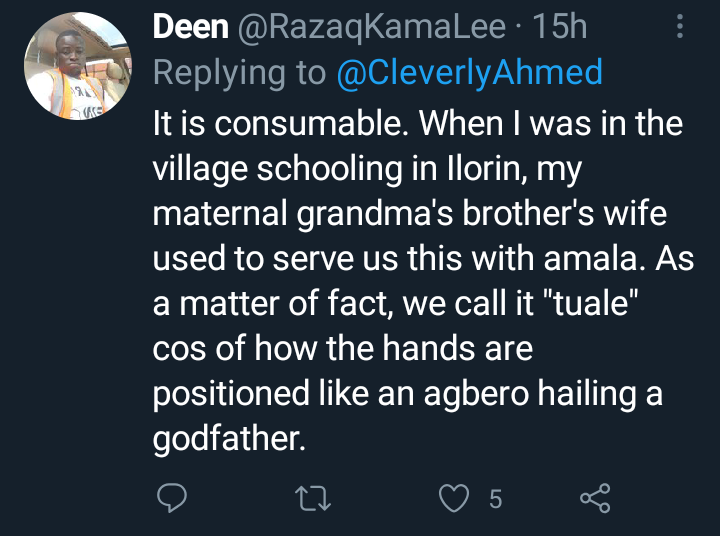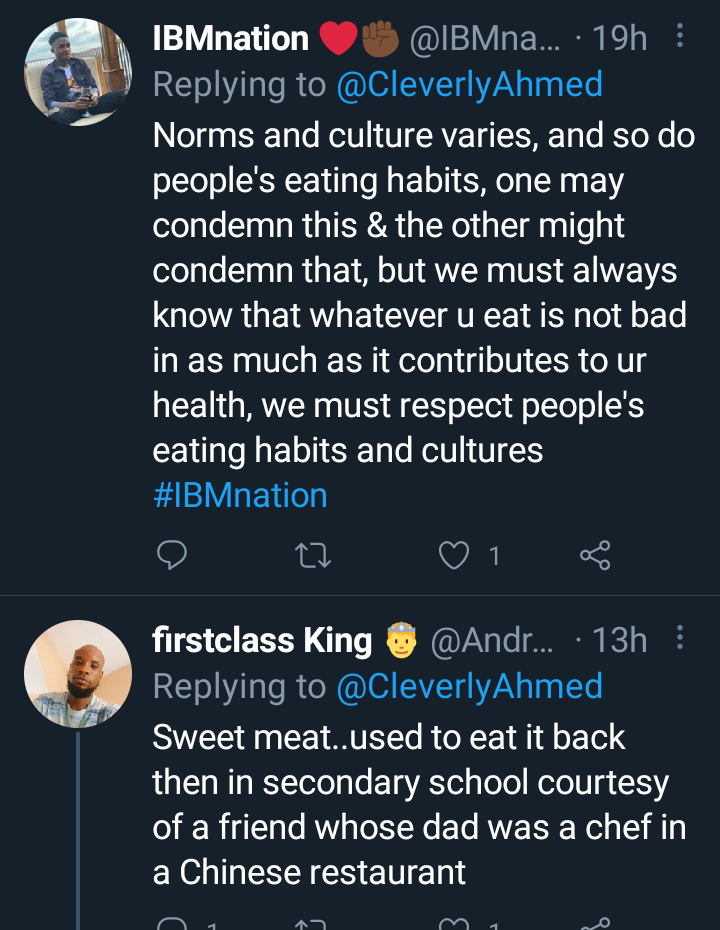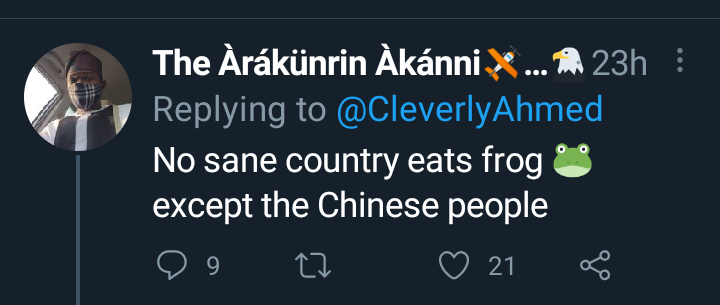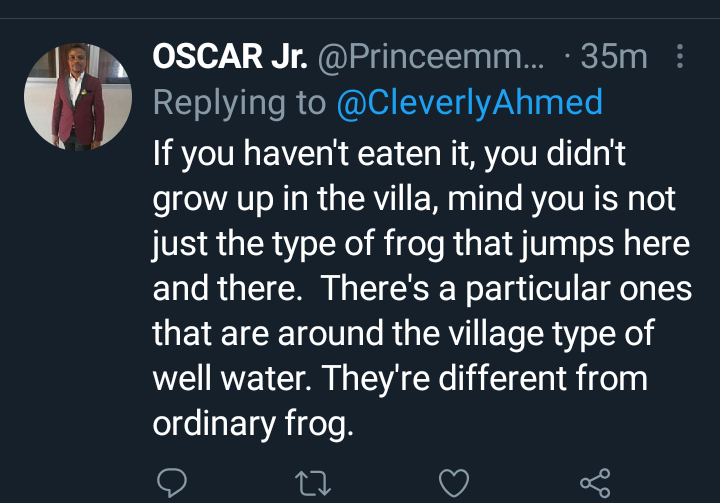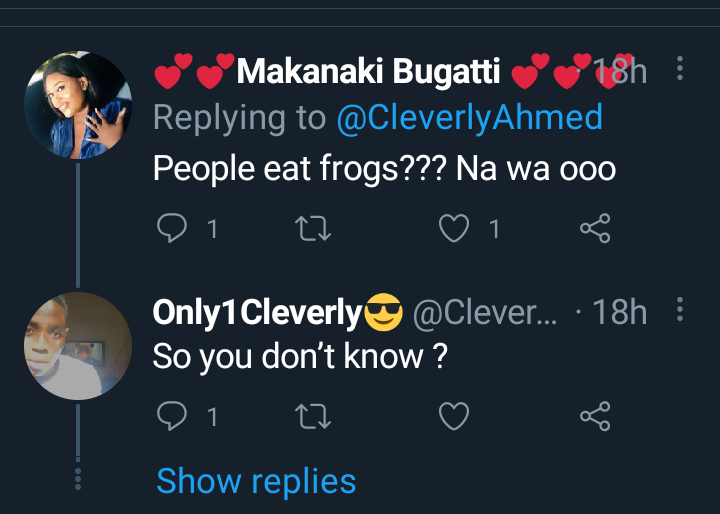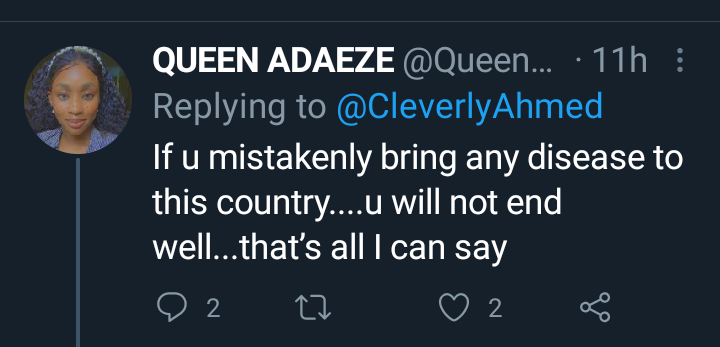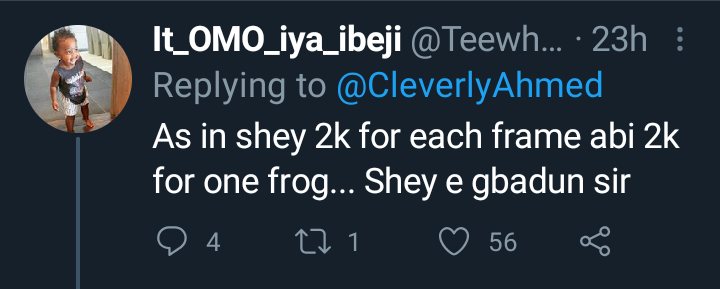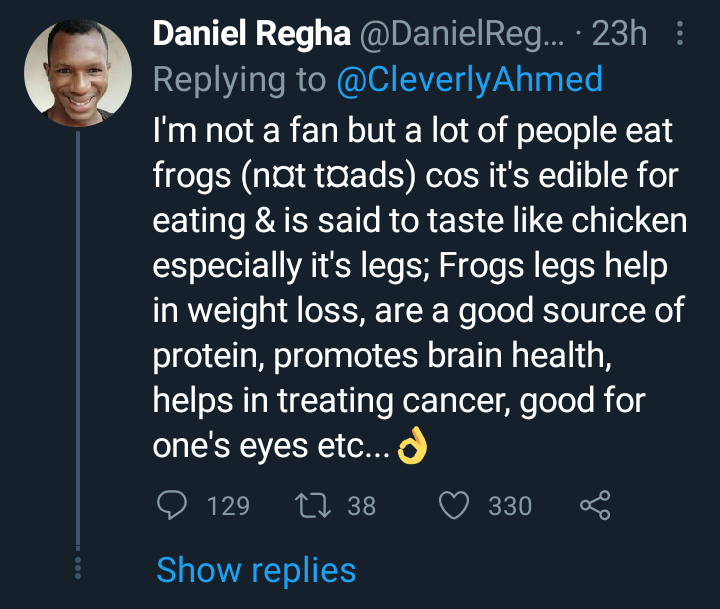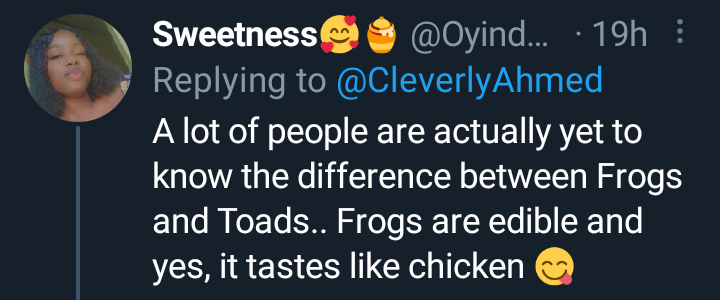 Content created and supplied by: Lukmanz (via Opera News )