In this life, one of the things a man will never wish to experience in this life is watching a lady he loves leave him for another man, just because of his financial status. Several men have committed suicide because of this. As man, don't ever pray to experience such.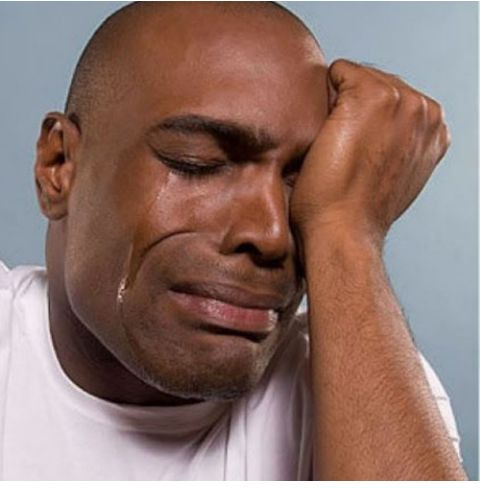 Based on that note, Instablog9ja made a certain post on their Facebook page. On the post, a certain man who goes by the name "Ugly boy" made a post where he showed a message a certain girl sent to her boyfriend, telling him that their relationship is over, because the boy is broke, according to her.
The message she sent reads "I am sorry, I can't do this again. You're too broke for me. Have a nice day"
The full message could be seen below.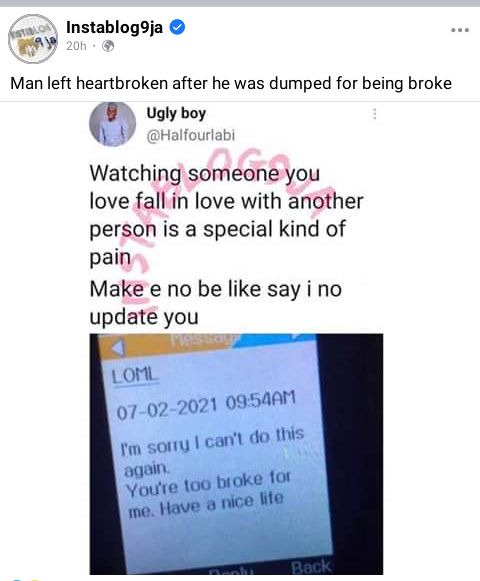 As a guy please hustle hard, so that your own case will not be like this man's own. And as for ladies, you really don't know tomorrow. That young man you dumped just because he is poor may eventually become someone important in the society tomorrow. Let's try and act wisely so as to avoid regret tomorrow.
Information Source: Instablog9ja
Content created and supplied by: SportsNews10 (via Opera News )