An aggrieved man has stirred reactions online after he revealed that his lover broke up with him. She sent him a breakup message, saying that he was too broke for her.
Nowadays, many relationships have become very materialistic. Unlike past where you can fall in love without being rich, people no longer believe in pure love. In recent years, it's very difficult to find true love. The moment your partner realizes that you don't have materialistic things to offer her, such a person might dump you for a better offer. We have seen situations where a lady dumped her boyfriend just because he could not take care of her bills.
Well, a young man has shared why his girlfriend broke up with him. He shared the message his girlfriend sent to him. The message showed that she ended her relationship with him just because "he was too broke for her".
See his post: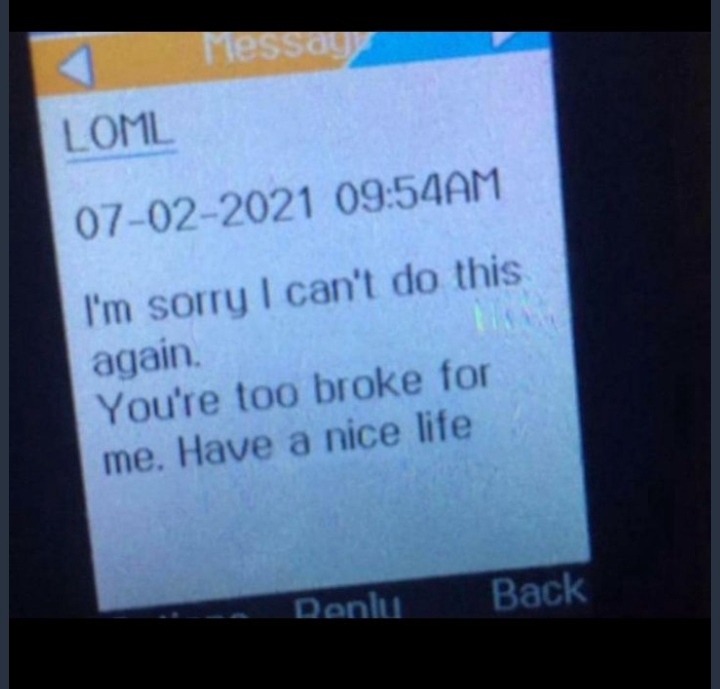 The above text means she has gotten a better guy who would take care of her responsibilities.
However, this breakup message has stirred many reactions online. Many people advised him to move on.
Here are some reactions to the post: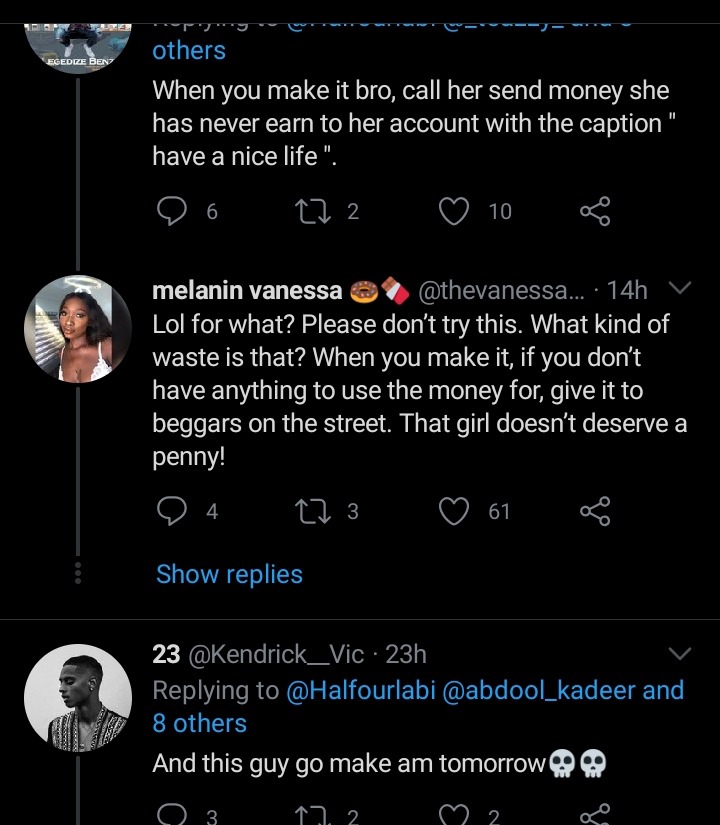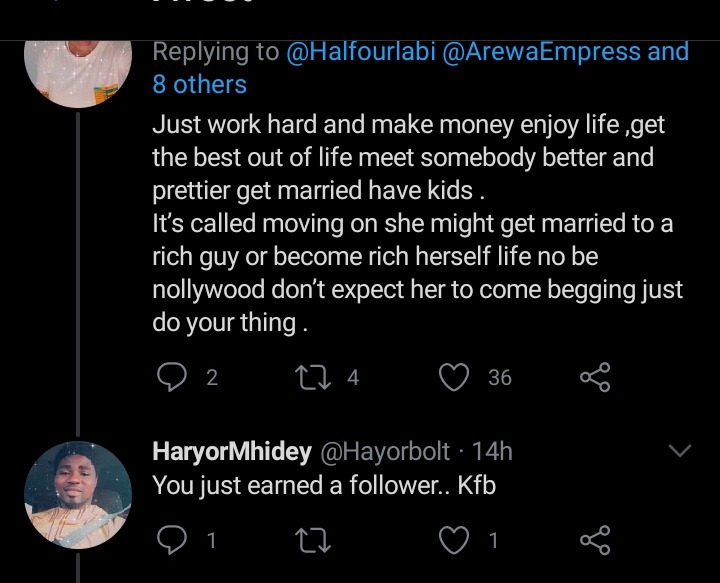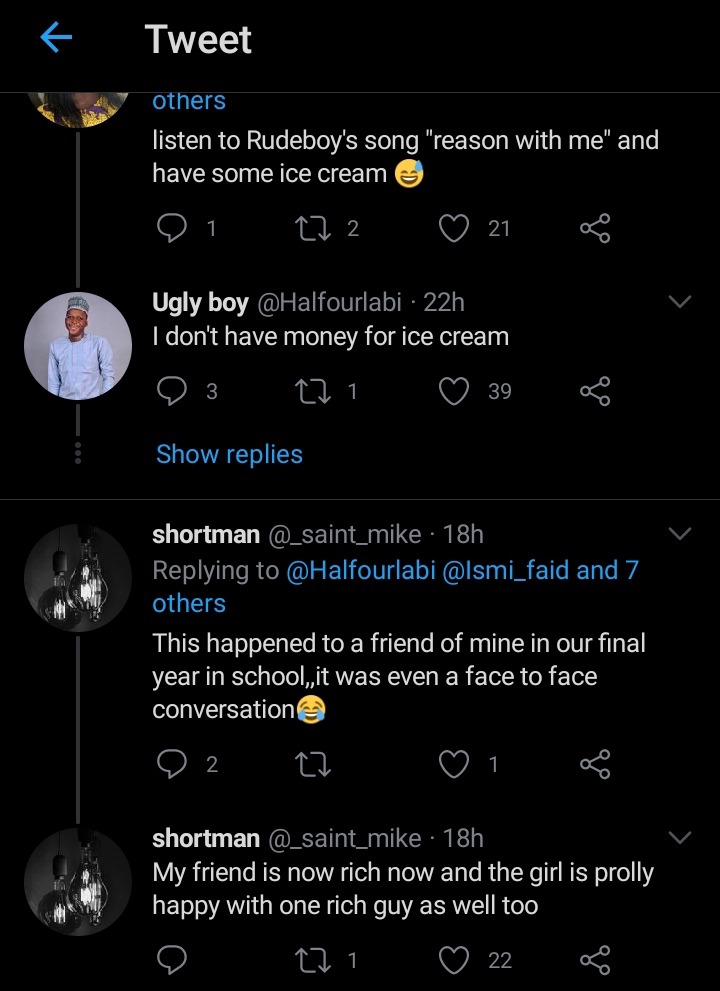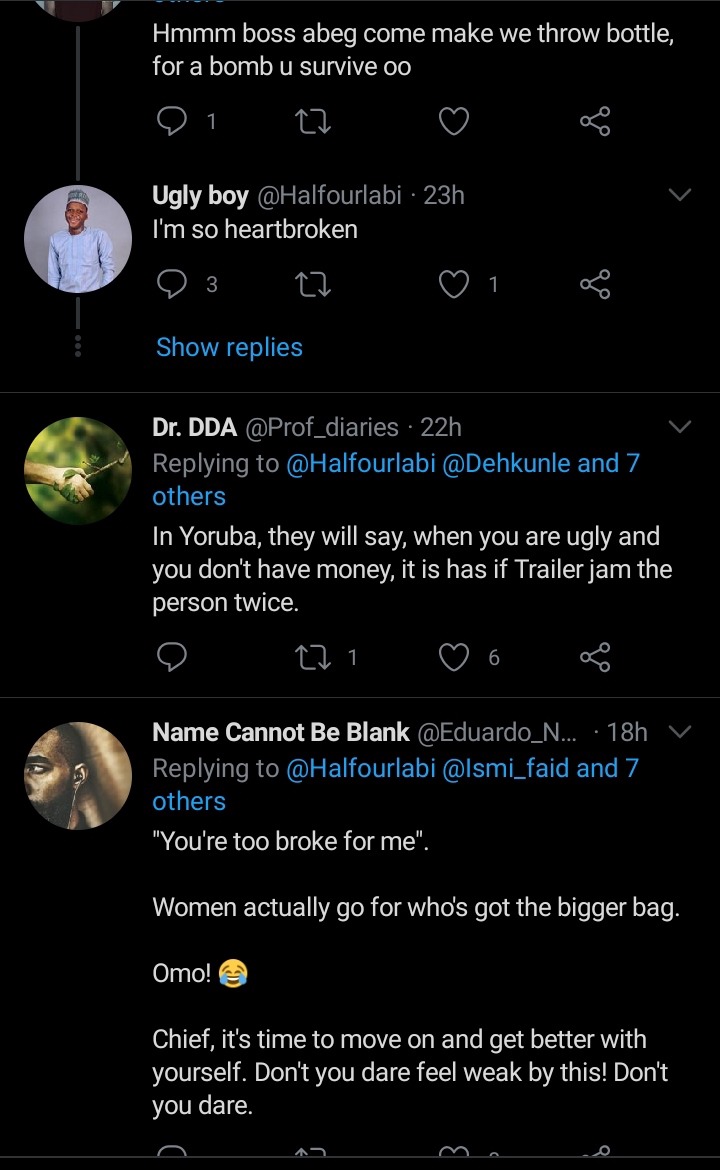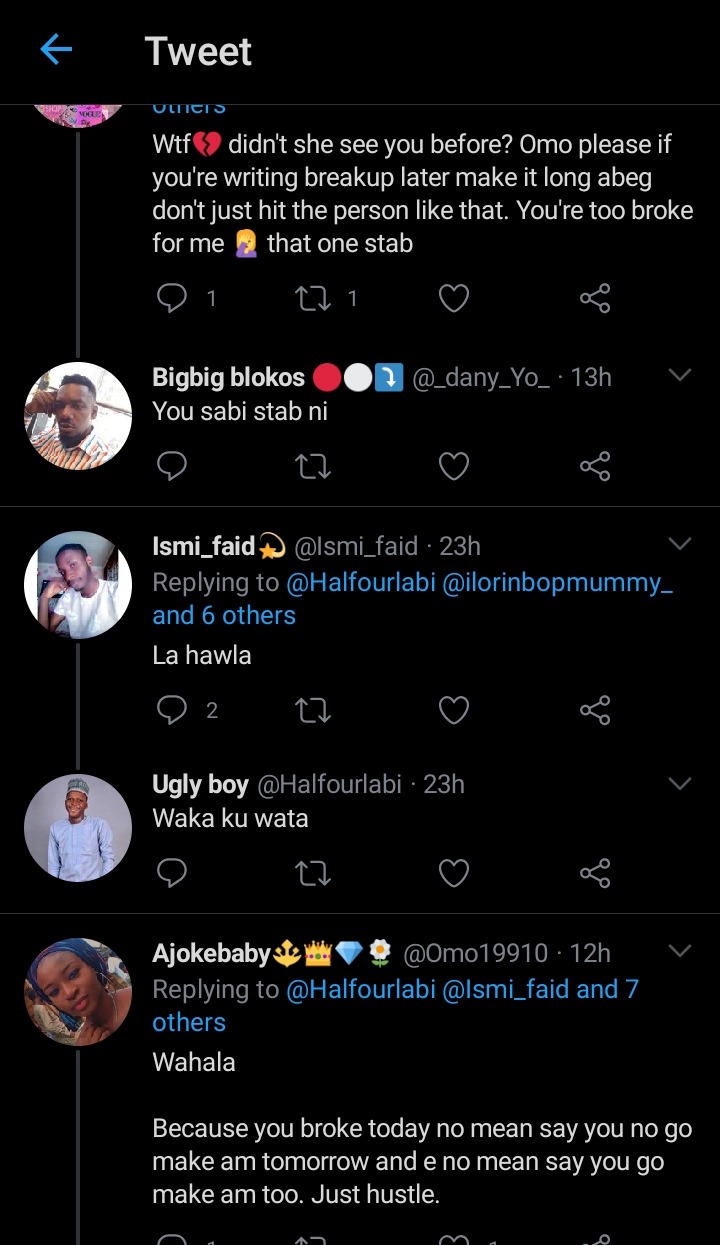 See more photos of the guy: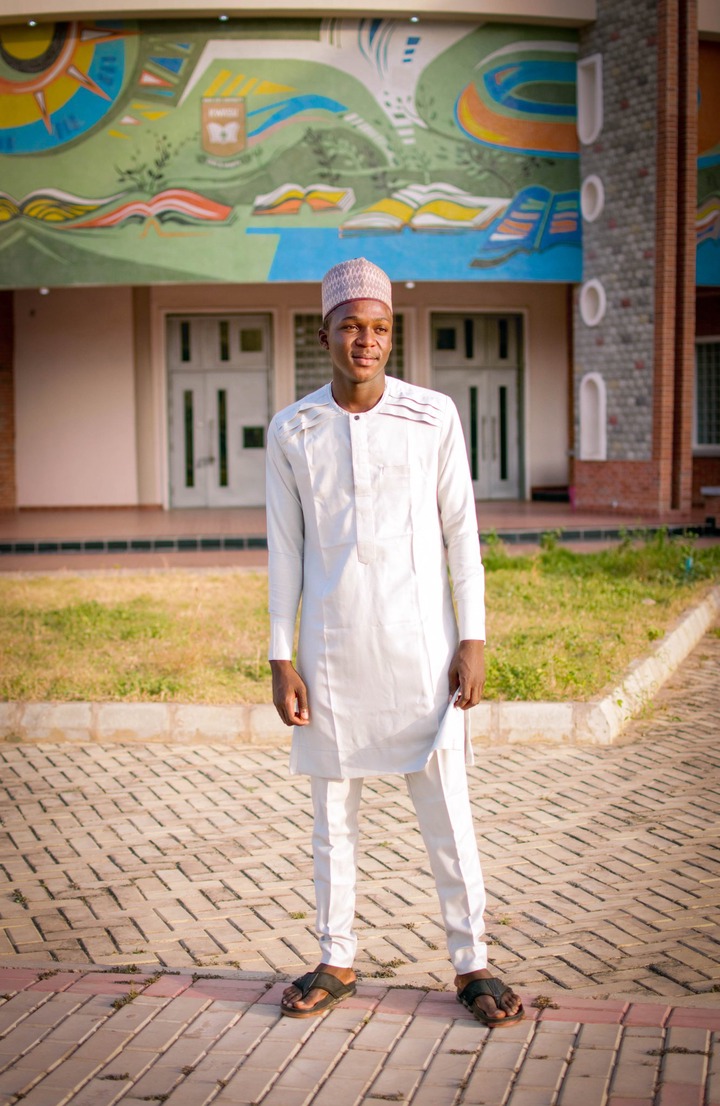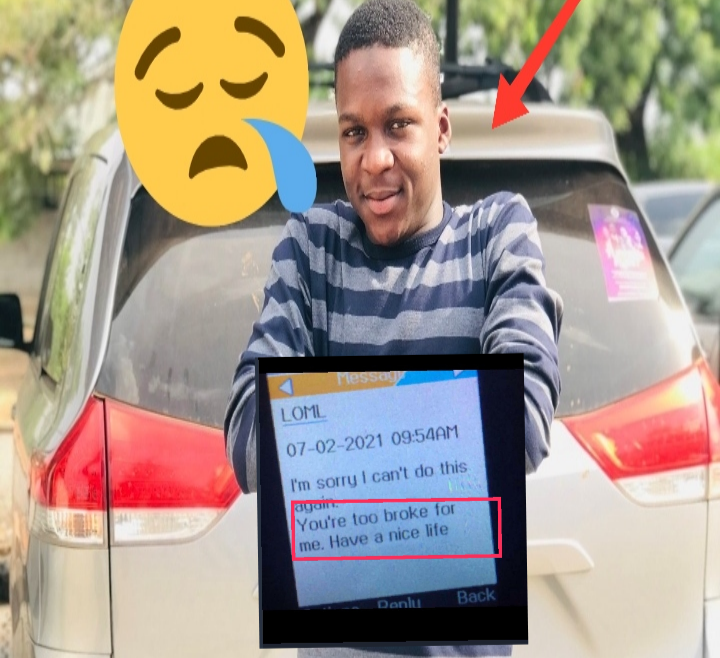 Thanks for reading this article.
What do you think about the post? Please share your opinions below.
Content created and supplied by: WALDEE (via Opera News )