I believe in healthy conversation between two person who likes each other. Communication and interaction are the key to every relationship.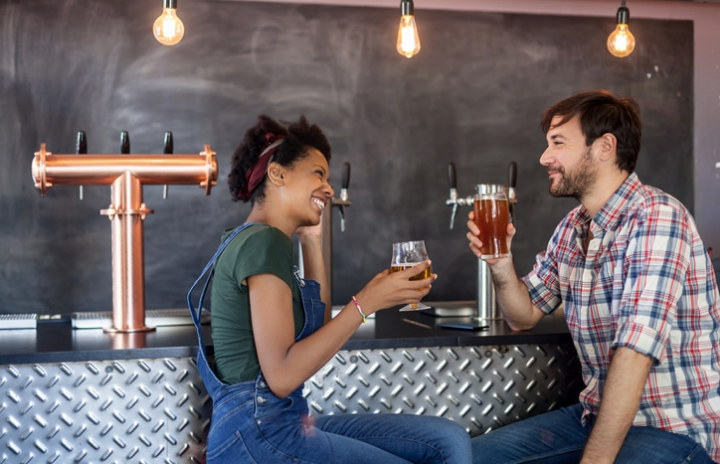 You should know that what two persons talk about can affect the kind of relationship they would share. Men who end up having a normal relationship with a woman they wanted to have a romantic relationship with, are some times the cause of their own problem.
If you have a girl that you like so much and want to date her and have romantic affair with her, there are certain conversations you should engage her in. However, if you don't like her that way, there are also certain conversations you should engage her in.
For a girl you like so much and want to have her to yourself, here are the conversations you should have with her.
1) Discuss her likes and dislikes.
This is to really get to know her. If you want to date her or have a romantic affair with her, you need to try and know what she likes and things she hates. Ask her what she likes and make her tell you the kind of men she is attracted to. While discussing with her, you can as well tell her the type of women that captivates you.
2) Discuss on the importance of sexual affair in a relationship.
If you have romantic interest in her, you need to know if she is the type that disagrees with having intimacy. This will help you know the kind of person she is. However, don't be put off by anything she says. A lot of them knows how to pretend at first.
3) Discuss on what her spontaneous reaction would be if you kissed her in public.
You might not put yourself in the picture. But try to know how she would react if any spontaneous romantic thing happens to her in public. Her answer would hp you know if she is into public romance and if she can tolerate things. This will also give her a signal that you are into her romantically.
4) Discuss about the romantic things she likes .
If she loves romance, try to know the kind of romance she likes. Know if she loves flowers and surprises.
Content created and supplied by: Ideallove (via Opera News )