Social media was agog last week when a woman tweeted an occurrence between her daughter and a male teacher.
It was quite unbelievable that such can ever happen, it is disappointing. Parents and guardians ought to be careful about the relationship of their daughters with male teachers.
She did not supply full details of what transpired but it can be deduced that the girl was having a marital relationship with the daughter. She also went on to say that the teacher claimed that he was serious about it. We don't know if he told him that or it was an exaggeration.
However, the fact is that the daughter is madly in love with the forty-year-old daughter. It seems the man has never been engaged or he is just deceiving the young girl. Wonders shall never end!
The woman certainly is resolute to institute legal action against the teachers maybe for attempting to elope with the girl to Anambra.
It may be that the woman caught her child chatting with the teacher or she peeped into her phone. I think the 25 years age difference is too much for them to get married. The young girl is more like a daughter to her.
Another continuous issue is the matter of love, we all know that love is blind. I fear that if the teacher is later sent to jail the girl might commit suicide and die. That one is even terrible.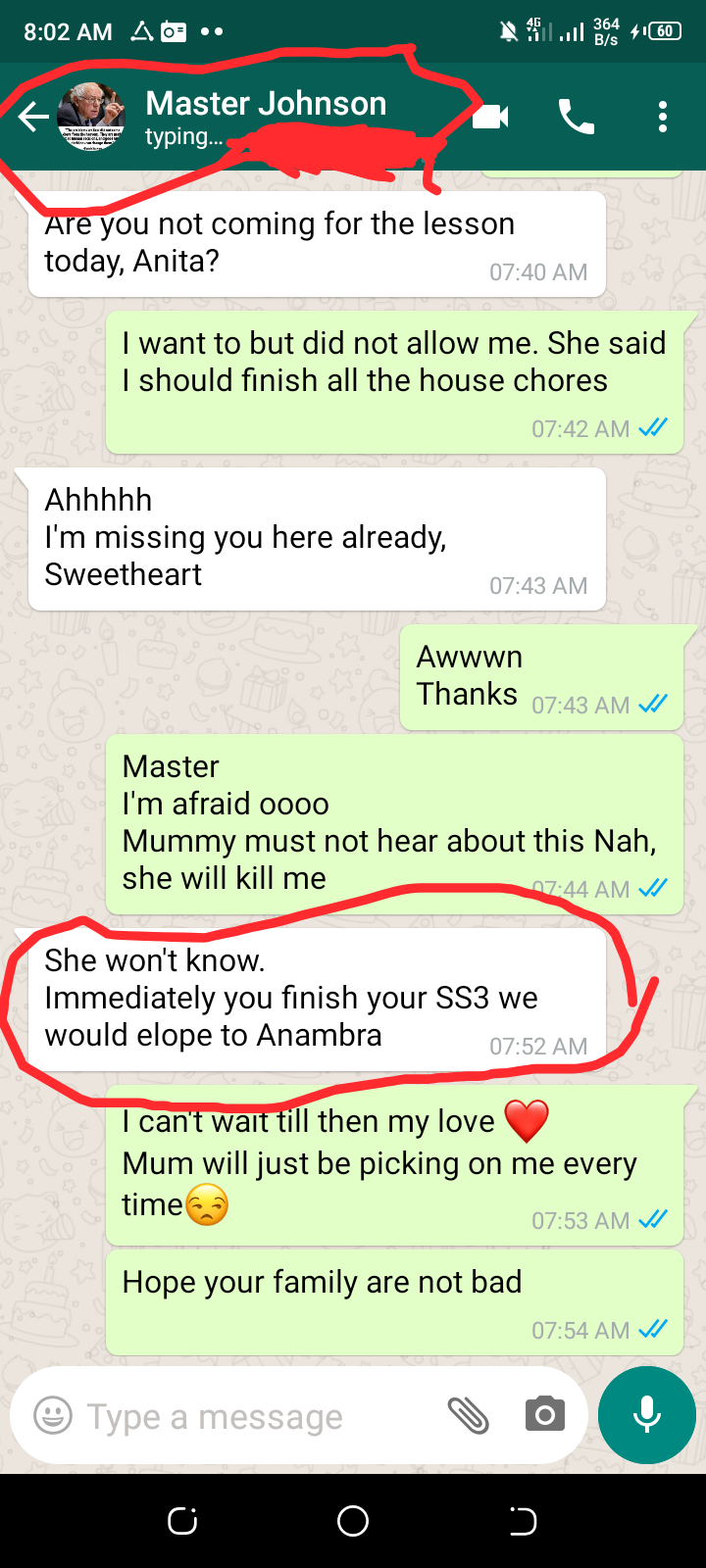 Moreover, guardians are enjoined to take a close watch of their female children and to teach them good morals and conducts. We don't even know if the teacher has already had the carnal knowledge of the child.
Do you think the girl should be blamed?
Don't forget to comment on this piece and broadcast using one of the share buttons below.
Thanks for Reading!
Content created and supplied by: PendomReporter (via Opera News )