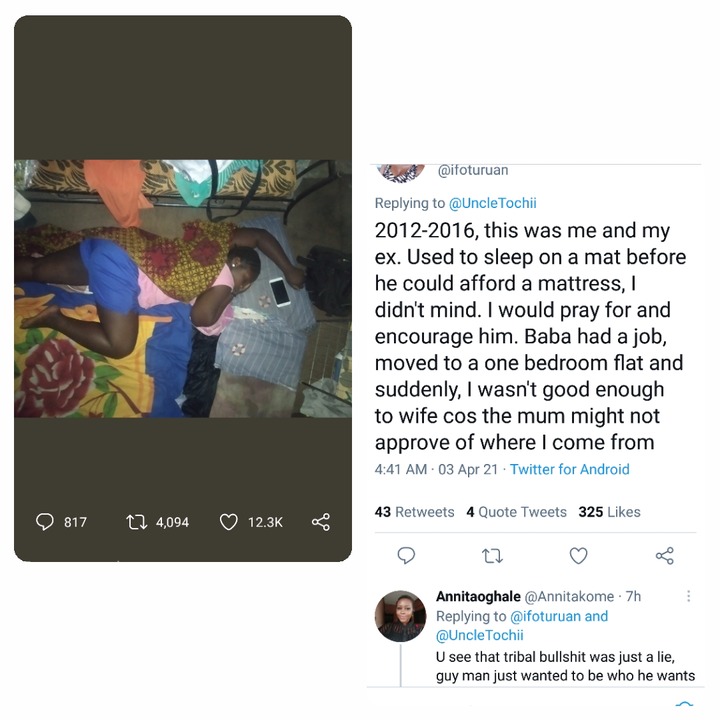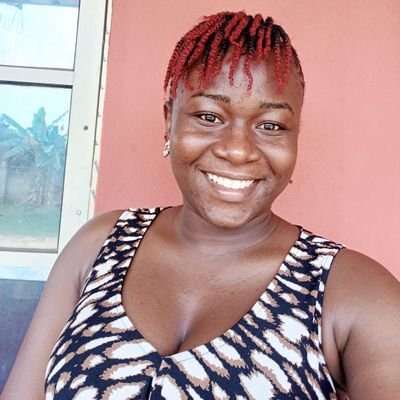 Lady shared the experience she had with her ex-boyfriend on Twitter which raised so many reactions.
She explained how she felt when her ex-boyfriend left her because of tribalism. She has been together with her ex for many years, even when the man was very poor and could not afford anything. She was there for him, she never left. She can only pray for him to be successful.
They used to sleep on the mat because he can not afford to buy a bed.
But after some years, things turned around for him .he got a job and later moved to a one-bedroom flat.
Immediately this happened, he suddenly changed. He started telling her that she is not good enough for marriage and the mother won't approve of the marriage because she is from another tribe.
This is what made them separate. what do you think she should have done in this situation?
Content created and supplied by: Uzowulu (via Opera News )