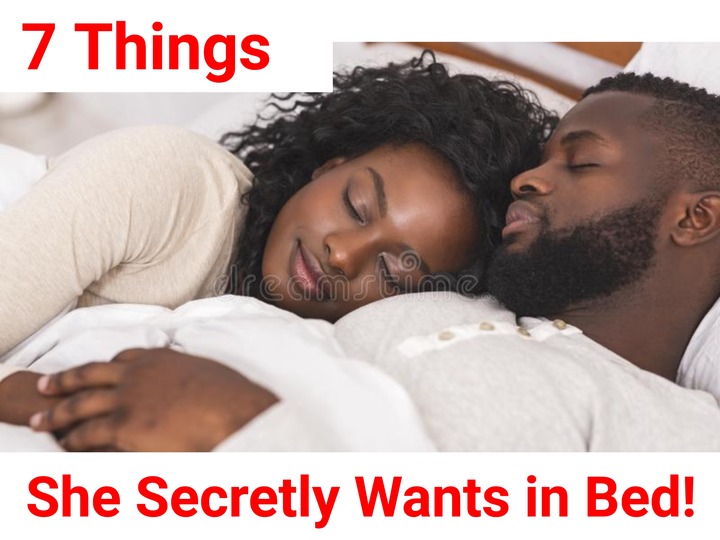 Even though women are considered "complicated" creatures, I believe they're simply "special beings", and you'll need some kind of "special will power" understand them!
However, when a woman decides to keep a secret, it'll be very difficult to read her mind or figure out what she's hiding.
In relationships, most women shy away from expressing their desires and what they crave in bed, but as a partner, there are certain acts you'll do to her that will keep her heart racing and make her fall deepely in love with you.
Below are 7 things most women secretly want in bed from their lovers!
1. Forehead kisses
Most men get into "action" when with their women without caring about the little things, and forehead kisses are simple acts that will make a woman's heart race!
Different kisses signify different things, and a kiss on the forehead signifies respect. So, when you kiss a woman on the forehead, it shows her you respect her, and because women value respect more than anything, she would appreciate that gesture and trust you... especially in bed!
2. Compliments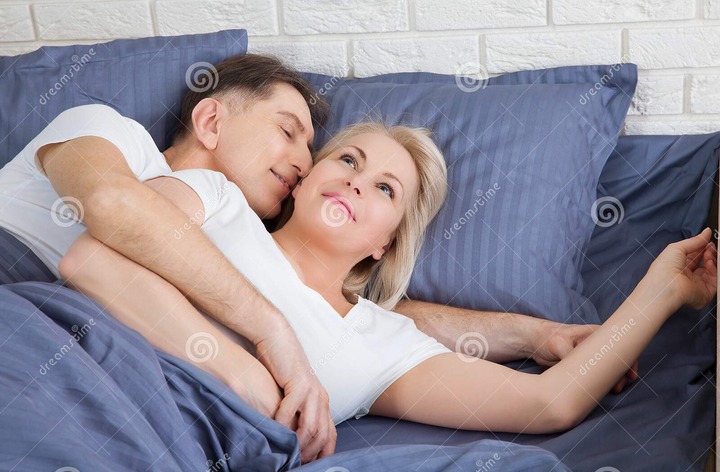 No matter how beautiful or sexy a woman is, there's always an underlying insecurity!
While in bed with your woman, it's really important to compliment her looks and tell her how much you appreciate her. Women generally cherish compliments, and when you make her feel beautiful with your words, especially in bed, she'll feel more at ease and comfortable with you!
3. Talk to her and also listen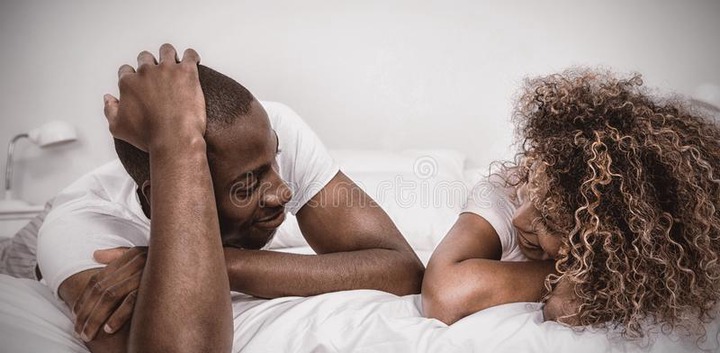 Apart from compliments, women also love having conversations and "gisting", especially when chilling in bed!
Be it a light chit- chat or deep conversation, it's important to engage your woman and also listen to what she has to say. Talking helps some women relax, and when you listen to her and also contribute to the conversation, she'll really appreciate it!
4. Gentle massages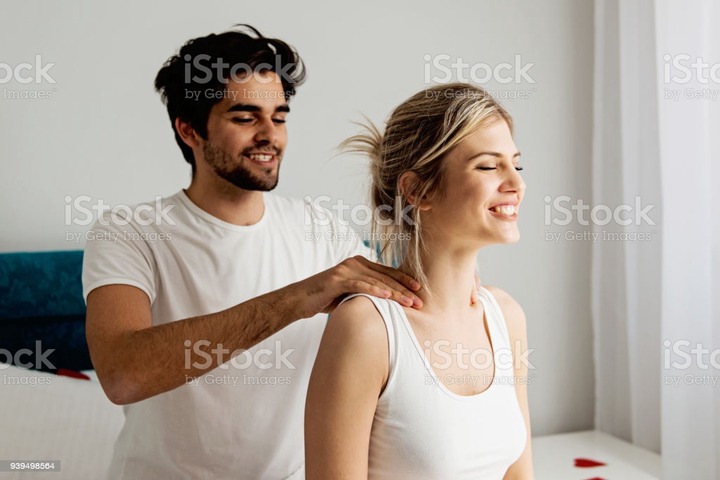 You don't need to be a professional massause to take care of your woman's body!
Women love to be pampered, and massages in bed are something most women crave for but might not say! Massages are not just physical action but also mental stimulations. Giving a woman gentle massages is the easiest way to get her relaxed and in the mood!
5. Hair caress/touch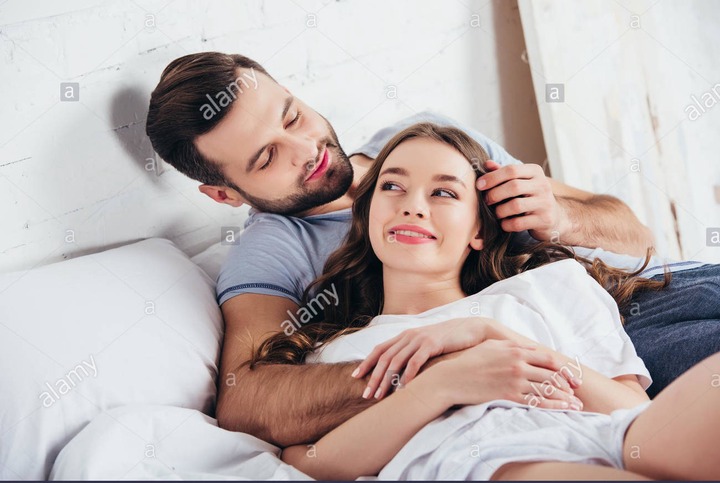 Hair caress is a cute simple act that is often overlooked, and I don't really blame men for this, because most women are shy to talk about it!
However, most women love it when you touch and play with their hair. A woman's hair is an important part of her, and calmly caressing and playing with a woman's hair will not only make her feel at ease, but it's also a powerful way of bonding with her emotionally!
6. Being Verbal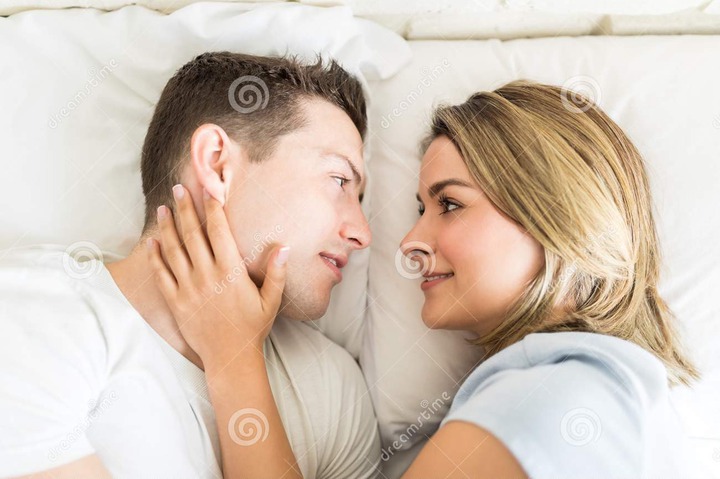 There's a popular belief that women do not like a verbal man in bed. However, that belief is not entirely true, and most women actually love it when a man moans or is verbal in bed.
Seductively talking to a woman or verbally showing your satisfaction in bed is a huge turn on for most women, and it does not take away the fact you're a man! Most women secretly crave a verbal man in bed but will likely never say it!
7. Time to get in the mood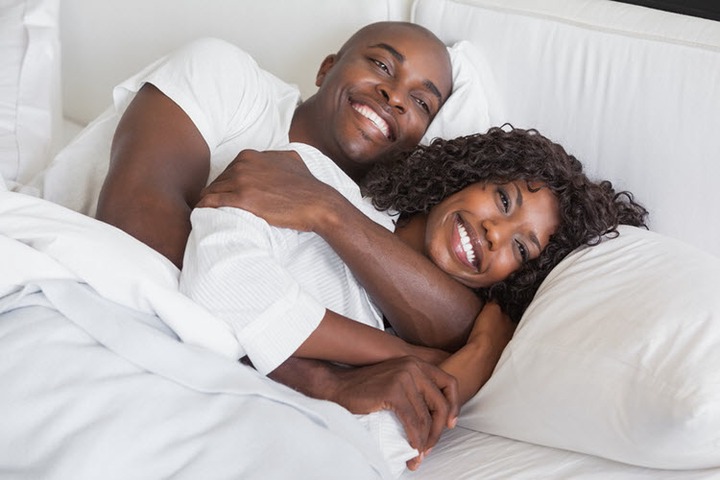 Most women love taking their time in anything they do, and when in bed, it's highly important to let a woman take her time to get in the mood!
As a man, no matter how turned on you are, it's advisable to never rush a woman in bed! Most women love taking things slow and cherishing every moment, especially when they're with someone they like. So, when you give a woman time to get into the mood, it'll make every moment with her worthwhile!
Content created and supplied by: ChiVeraMedia (via Opera News )