Life experience always comes with a lesson, we either learn from it or run away from it. There are times when things don't go as we planned and we do feel as if God has forsaken us. Life would not always give you what you want, things would not always go your way because life isn't a bed of roses, and even the roses itself has thorns.
I will be sharing with you a touching story of the pains I underwent before I found true love. It was just as if I was born to suffer and not destined to be loved. I saw the zenith of pains and misery, it was like I was the most unfortunate being ever born of a woman.
I'm Theresa Omolabake Davids, and my friends often referred to be as "Terry Koko" because of my walking style. Some even dubbed me as the minister of catwalk and some even envied me because of my physique. I was just beautifully endowed that I never needed to visit a boutique to look classic.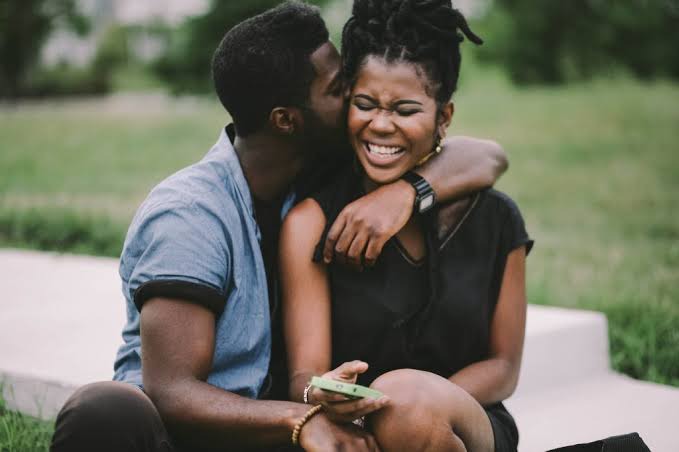 I found love when I graduated from secondary school in 2018. The guy was bursting my brain right from day one with his flattery words. His wordings were as sweet as honey and smooth as cream, I felt like I was the most important girl on earth because he made me believe that he can't leave without me.
Things were going well between I and Emmanuel, until my best friend, Precious out of jealousy did the unthinkable. She went and lied to my boyfriend that I was cheating on him and that I was nothing but a gold digger and an ungrateful fellow. She became envious of me because my boyfriend do shower me with gifts more than her boyfriend does for her. She started wishing that Emmanuel was hers, she got her chance to betray me and she made use of it well.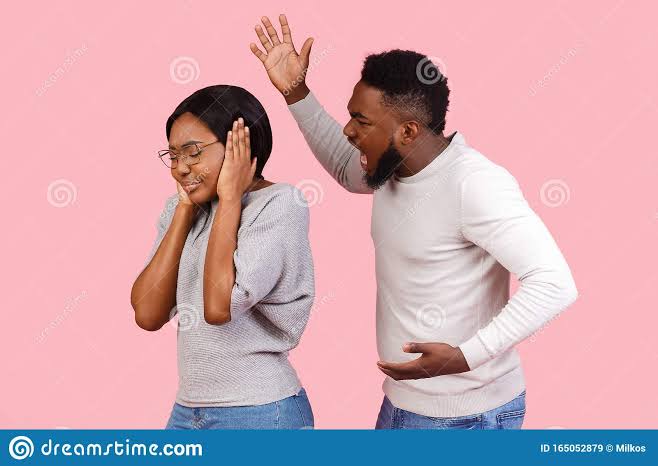 Emmanuel came back one faithful Saturday and what he said to me that very day is something I never wished to remember. That was the worse moment of my life and I couldn't believe my ears. The same Emma who said he couldn't leave without me called me names and uttered words that lowered my dignity. The painful part was that Precious whom I trusted with my life was the one who masterminded my break-up all because of her greed and jealousy.
Like every other lady would do, I went to Precious's residence, I was breathing like a mad dog and was as furious as a wounded lion. Judging from my facial expression, you would know that all wasn't well. My eyes were swollen, I developed migraine and everything was still like a trance to me. On getting to Precious's residence, I challenged her on why she did what she did. She told me that there was no way she would let me be happy in my relationship because she had always loved Emma and that my happiness had always been her sadness.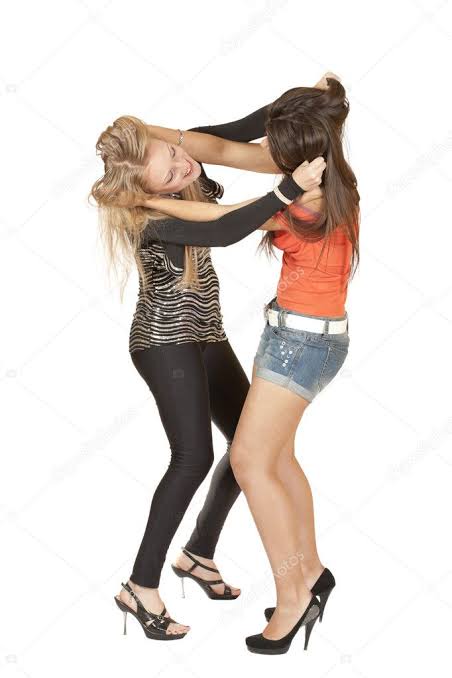 I got pissed off by what she said and I gave her a dirty slap, the slap was so hot that it could restore the sanity of a mad man. We began to trade blows and we tore each other's clothes. I never knew Precious heart was as black as a charcoal, she quickly grabbed my hair and threw me to the floor, before I could get up, she poured an acid on me and ran away. Till date, I haven't set my eyes on Precious.
I lost hope after that unfortunate incident, I was mocked and called ugly simply because of my look. I became an eyesore to guys in the street who were once longing to talk to me. I lost my friends and at a point in time I thought of taking my life because it was more like I was living in hell. Even at 30 years, suitors weren't coming and I was getting older.
The only hope I got while passing through this was my mum, she stood by me and always told me to trust in the Lord. My dad died when I was two years old and I got no sibling. My mum had to go through all the suffering alone to feed me and ensured that I became something in life. How would she feel seeing my face like this? I always ask myself. I felt like I have cause her much pain.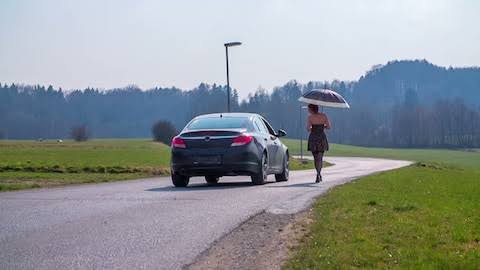 The unthinkable unfolded before my eyes one faithful Saturday, while I was walking down to the market to get foodstuff. A man stopped by with his car and horned at me. I was like why would this man be horning at me when I'm not obstructing his way. This young man dropped by and had a conversation with me, he told me he would love to hangout with me. The first impression I had was that he was a ritualist because there was no way I could attract a man with my face like this.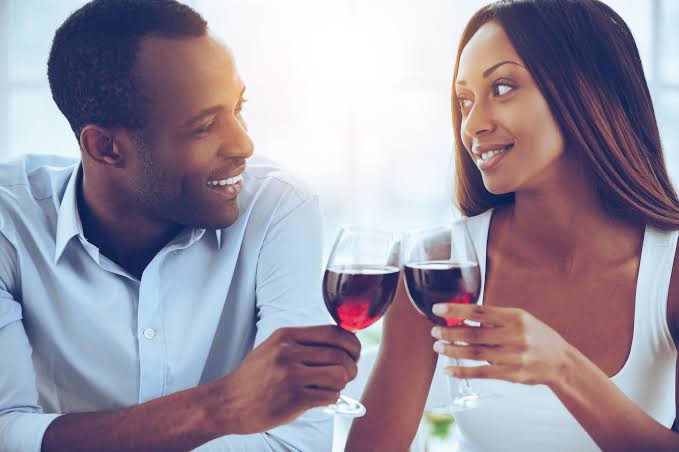 As times went on, this man told me about his intention to get married to me. It was more like a trance to me, I couldn't believe my ears. The more I looked at him, the less I understand.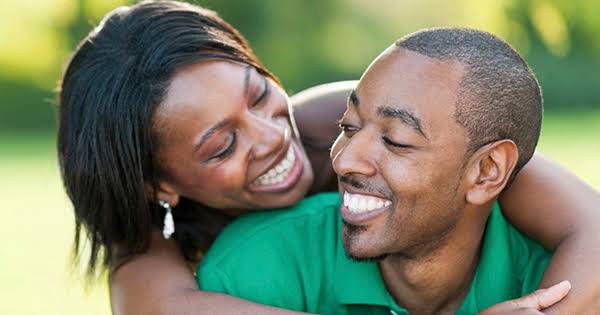 He told me that he had always watched me from distance and that he fell in love with my soul and not my face. He told me that I got a beautiful soul and that he had waited for seven years to find a lady as kind-hearted like me. I said to myself, what kind of unmerited favour is this.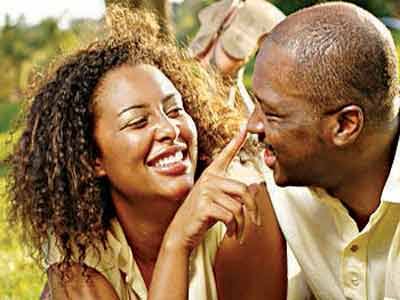 I didn't just addressed him as my love after we got married, I called him "a man sent by God". His presence in my life turned my sorrows into joy. We have being married for five years now and blessed with three kids. He promised to send me to Dubai for a plastic surgery. Hmm! God works in a mysterious way.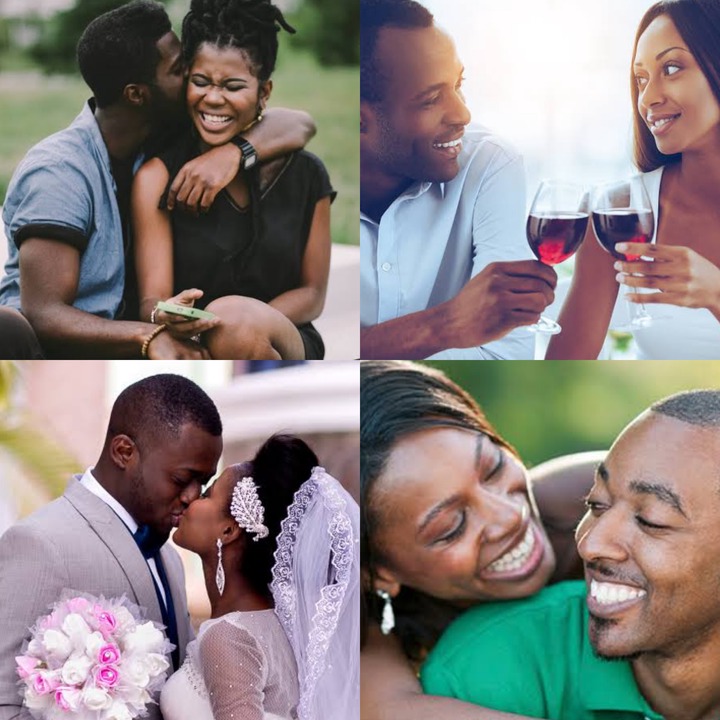 Note: Photos Used In This Article Were Solely For Illustration Purpose
You see when things happens, there are always lesson one need to learn from it. I would be sharing with you all the moral lesson I learnt from my life story. I'm sure you also would have something to learn from it.
Lesson One:
1) We may throw the dice but God determines how they would fall.
Lesson Two:
2) Love will always find a way.
Lesson Three:
3) Never let bad days make you feel you have got a bad life.
Lesson Four:
4) Love is a language of two souls and it's unconditional.
Lesson Five:
5) There is always light at the end of the tunnel
Lesson Six:
6) What God can't do doesn't exist.
It's my earnest prayer that everyone out there looking for a life partner finds someone who would cherish them more than they have ever been cherished. True love is real.
Content created and supplied by: packettracer (via Opera News )