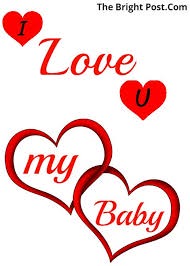 LOVE 
   Love is a deep feeling of strong or constant affection for a person. It's a deep sense of care and commitment towards a person. Love is kind, love is patient, love is not envious, love is not proud, love is not boastful, love forgives, love is sacrificial. The love you feel for a friend, family member, colleague at work, or romantic partner is different.
 At different times in our lives, we experience and feel different kinds of love for other people. They are:
 Eros (passionate love): Eros is all about romance, passion, and attraction to another person. Romantic relationships often begin with intoxicating and thrilling emotions, passion, attraction, and infatuation. 
Pragma (enduring love): Pragma means PRACTICAL love. It refers to the kind of love grounded in duty, commitment, and practicality. This is the type of love that often blossoms into marriage. Pragma is an intentional and conscious type of love.  
Ludus (playful love): Ludus is flirtatious and fun. It is seen in the early stages of romantic relationships when two people are flirting, courting each other, and crushing on each other. 
Philia (Affectionate love): This kind of love is the love you feel for parents, friends, acquaintances, siblings, and family members. It is marked by loyalty, companionship, trust, honesty, and commitment. 
Philautia (self-love): This love is all about self-love. It's about self-compassion. This kind of love helps boosts an individual's self-esteem. 
Agape Love (universal love): This is selfless love. It is an unconditional type of love. It is a pure and sincere kind of love. This type of love is the love God has for his children. 
Storge (familiar love): This love is a natural love occurring between parents and their children. It is built upon acceptance and deep emotional connection.
Content created and supplied by: SalenKennie (via Opera News )