Two girls who happened to be dating the same guy visited their boyfriend in the night, unknowingly to them, the boyfriend was wanted by the police alongside three of his friends for possession of guns they use to to work. After the police stormed his apartment, he and his three friends ran away. These two girls were then captured and a gun was found in one's bag, so they were interrogated.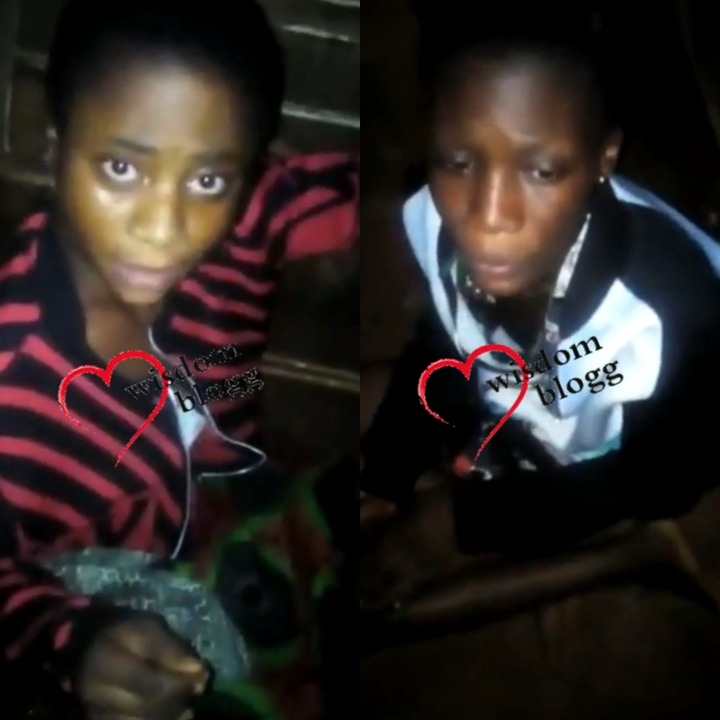 One of the girls confessed that she saw four guns but they ran away with three, leaving the fourth one in her bag. She revealed that she does not know the kind of work her boyfriend does for a living. When the second girl was interrogated, she confessed that the boyfriend told her that the gun was meant for the community war and he does pvc aluminum windows for a living. See video to listen to their confession:-
After this video surfaced on Instagram, it got some users reacting, they said that girls should beware of who they date as many guys do different things just to make money. See some screenshots of how people reacted to this video below:-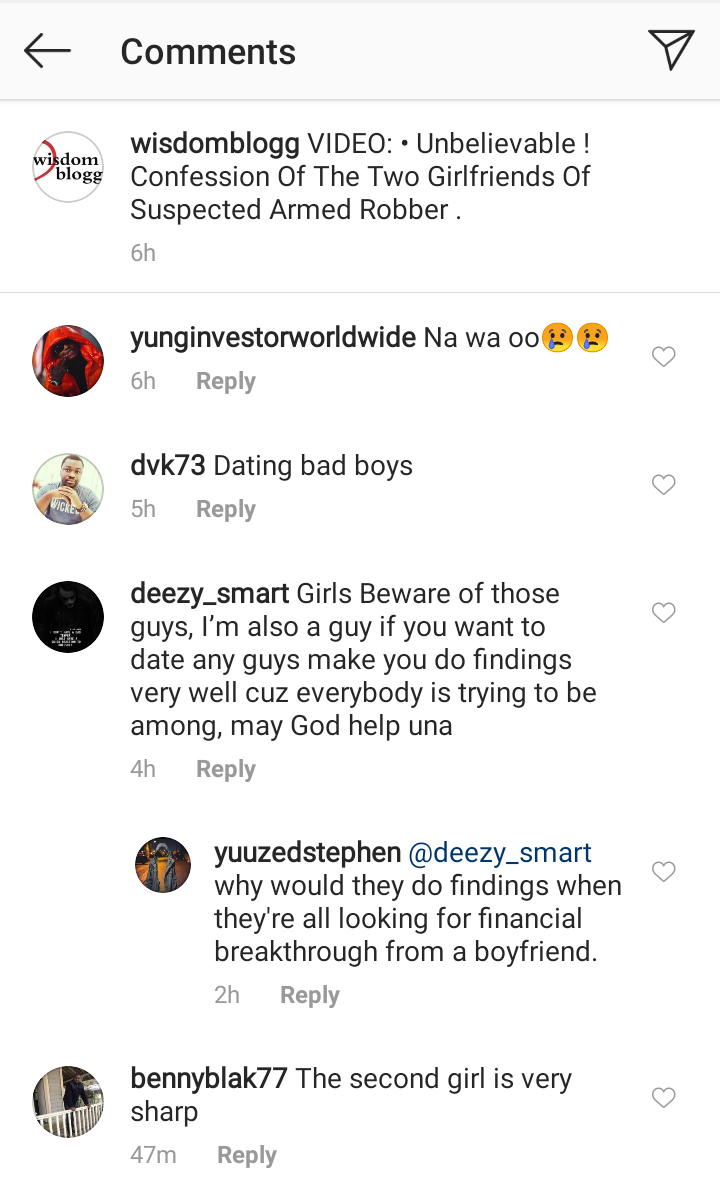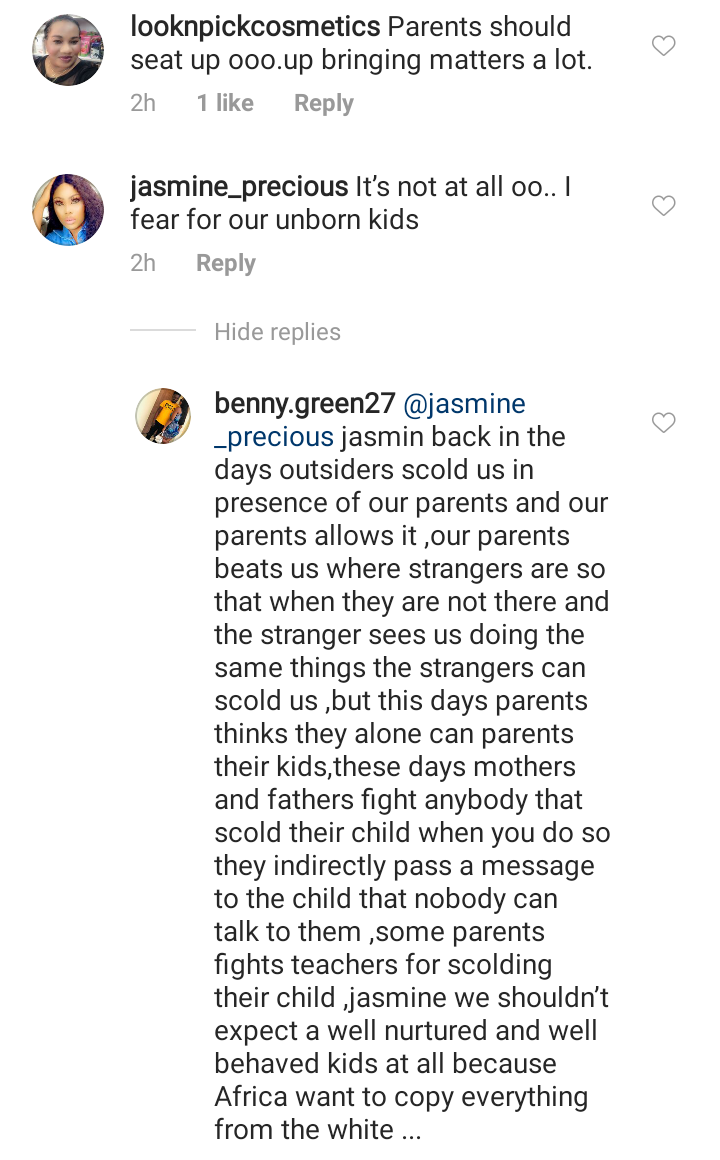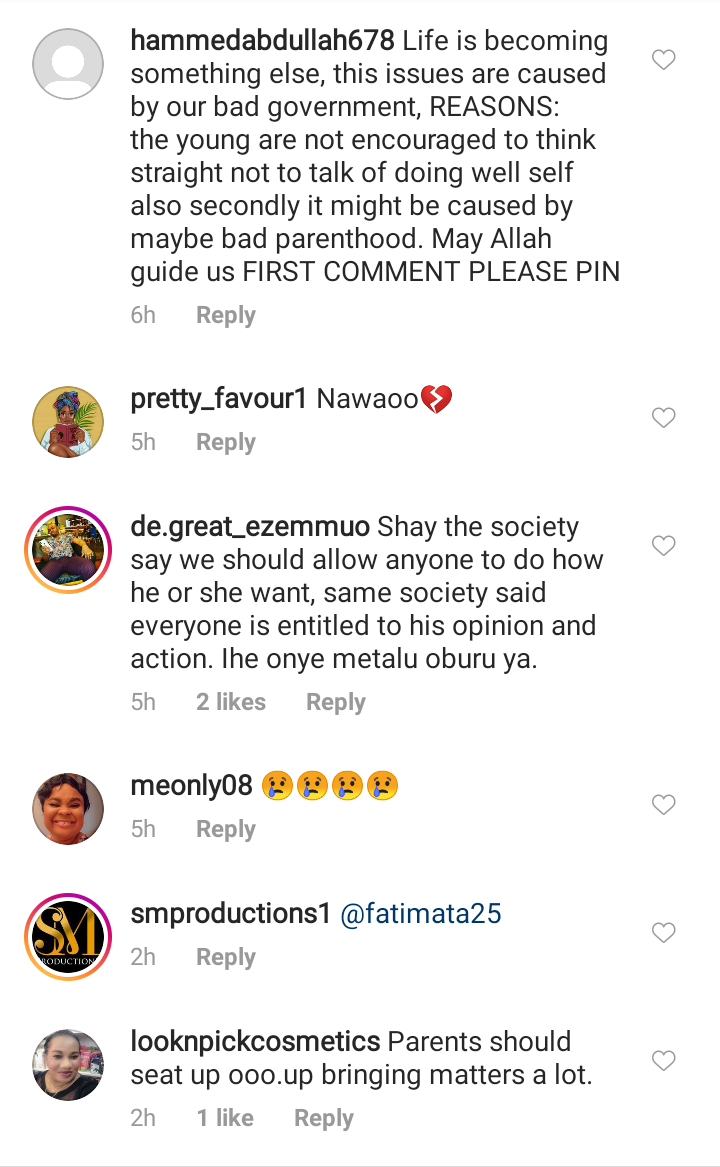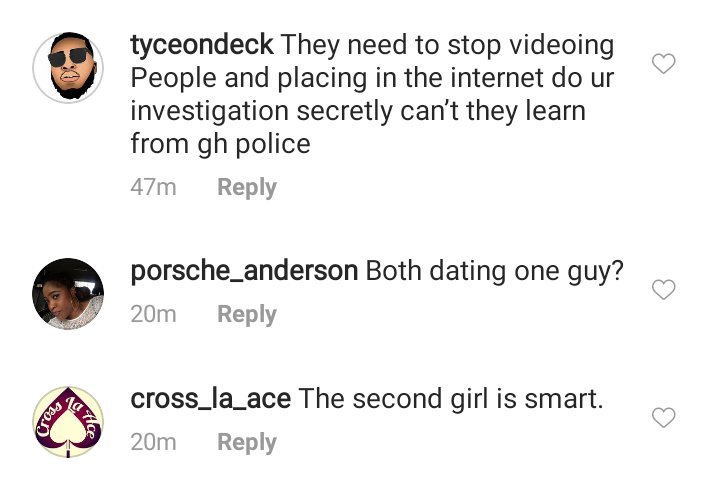 Source:- Wisdomblogg, Saintavenue_ent1 || Instagram App.
Content created and supplied by: Jazzyupdates (via Opera News )