A guy has come online to share with the world how his girlfriend slept on the floor with only blanket, overnight in his room.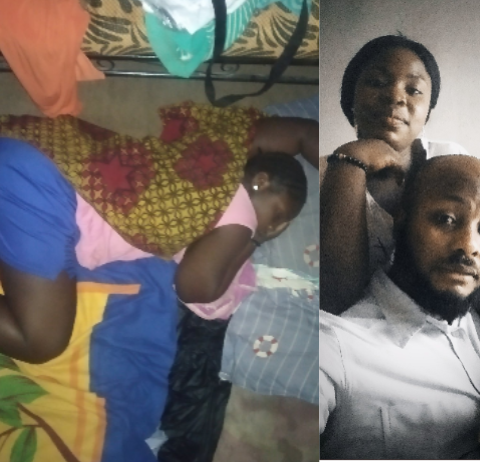 The Nigerian guy with username @UncleTochii said he was surprised that his girlfriend could sleep overnight at his place, on the floor, without a bed and not complain.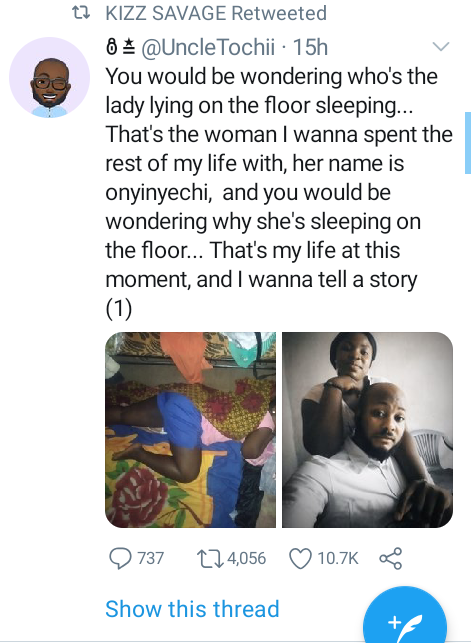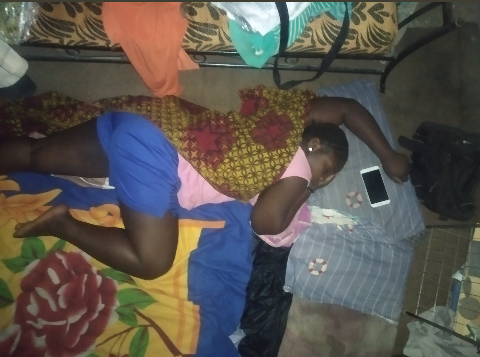 In his thread, he wrote that since he moved from his old place to a new one, his business had not be going fine. He had to take his daughter to his mom places( he is a single father).
He claimed that, when he could no longer send money for support to his mom, for his daughter and siblings, he started to sell off all his property one after the other, including his bed.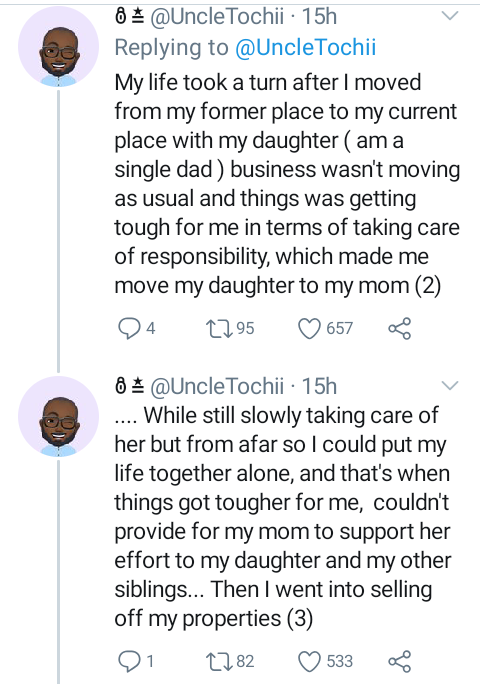 Because things was difficult for him, he thought his girlfriend would leave him but she didn't
Now, to his greatest surprise, his girlfriend came over and spend the night, sleeping on the floor. Without complaining, accepting him for who he his.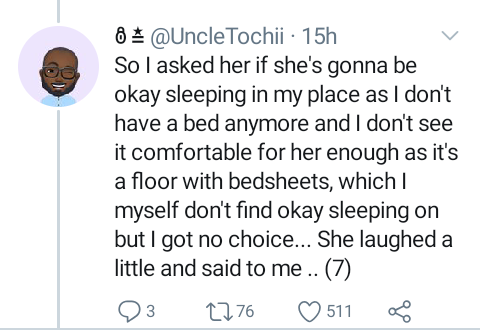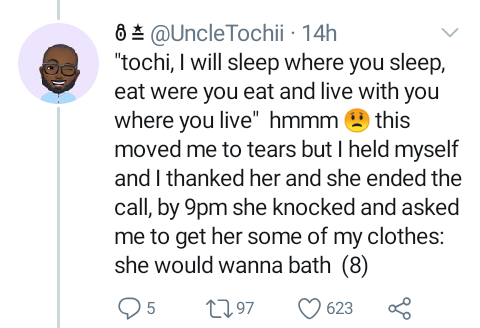 Because of what she did, Tochi promised that he would move heaven and earth to give her a better life.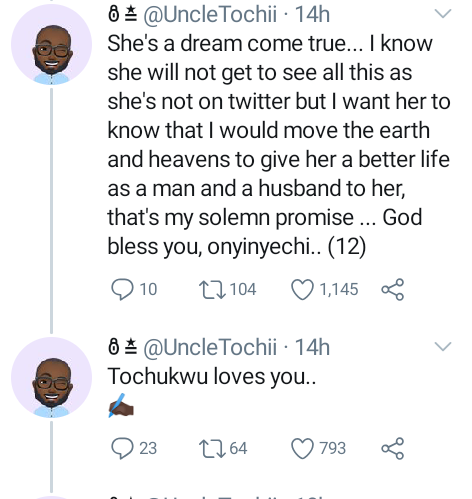 Picture of Tochi and his girlfriend
Are there many people ladies who will accept a man like she did? Let's us know your view in the comment section
Content created and supplied by: Penwise (via Opera News )