"Your Nails Don Spoil, Football No Easy" Check what a fan notice about Osimhen's foot (Photos).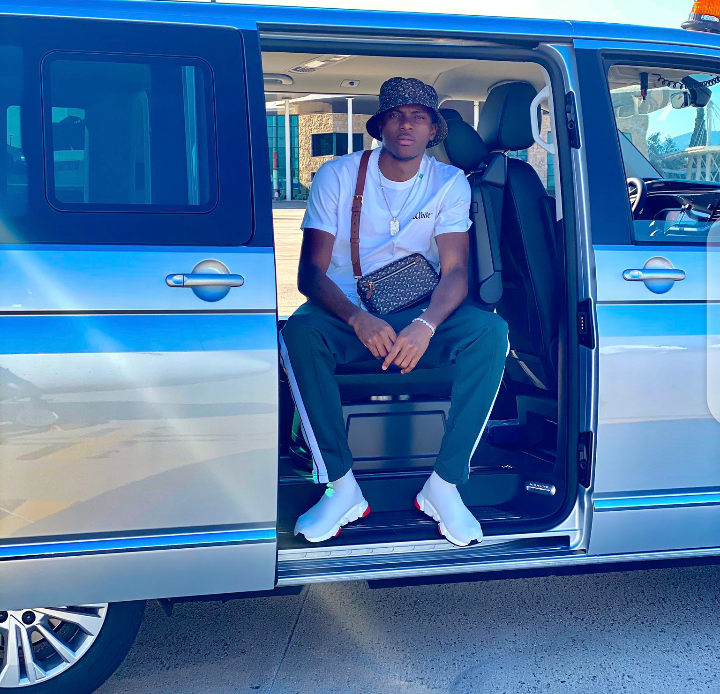 Victor Osimhen is a Nigerian born Professional Footballer who recently make a big transfer move signing to the Italy side Napoli. Since then the young lad has been on the news, as Nigeria's express their happiness seeing one of their own making it big in Europe.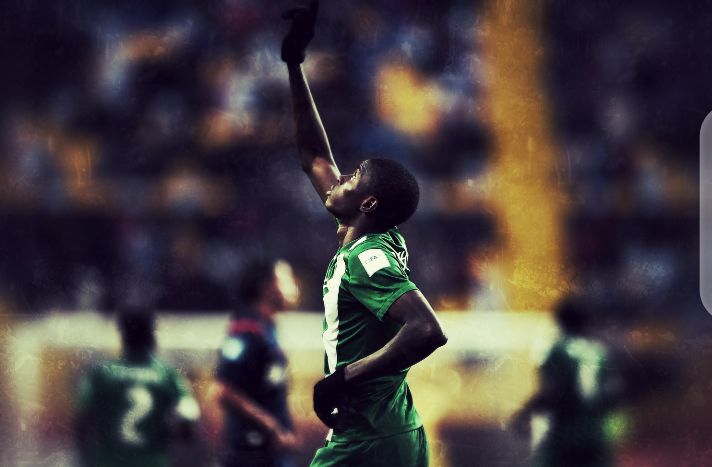 Victor Osimhen started his professional Football with the Nigeria team, he came to limelight when he featured at the U-17 games for Nigeria football team that represented Nigeria at the FIFA world cup. After the tournament, Victor's effort didn't go unrewarded as club's all around Europe came for the young lad. After playing with a few numbers he last played for Lille OSC team, before moving to Napoli just last month.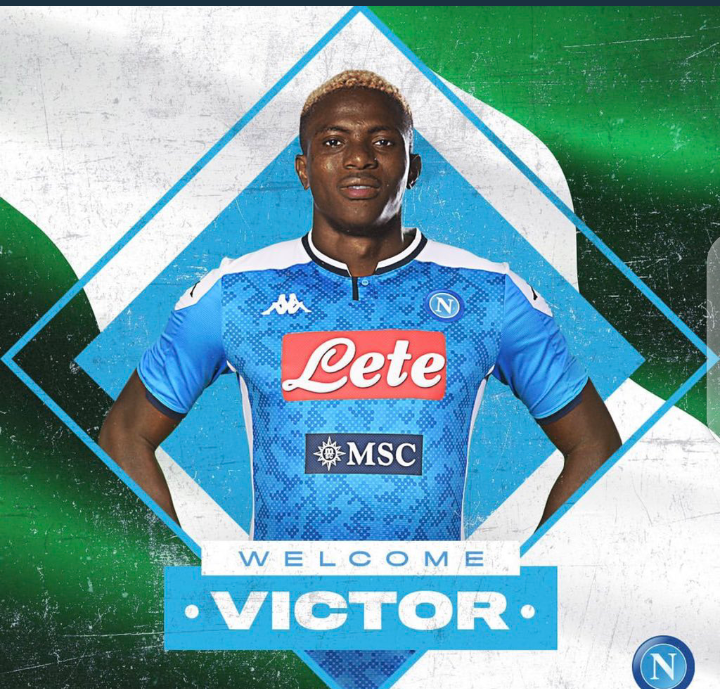 Today the Nigerian professional Footballer took to his social media accounts, twitter precisely to celebrate his sister.
He wrote "Birthday Blessings sissy😍Love You Forever❤️❤️"
See Post below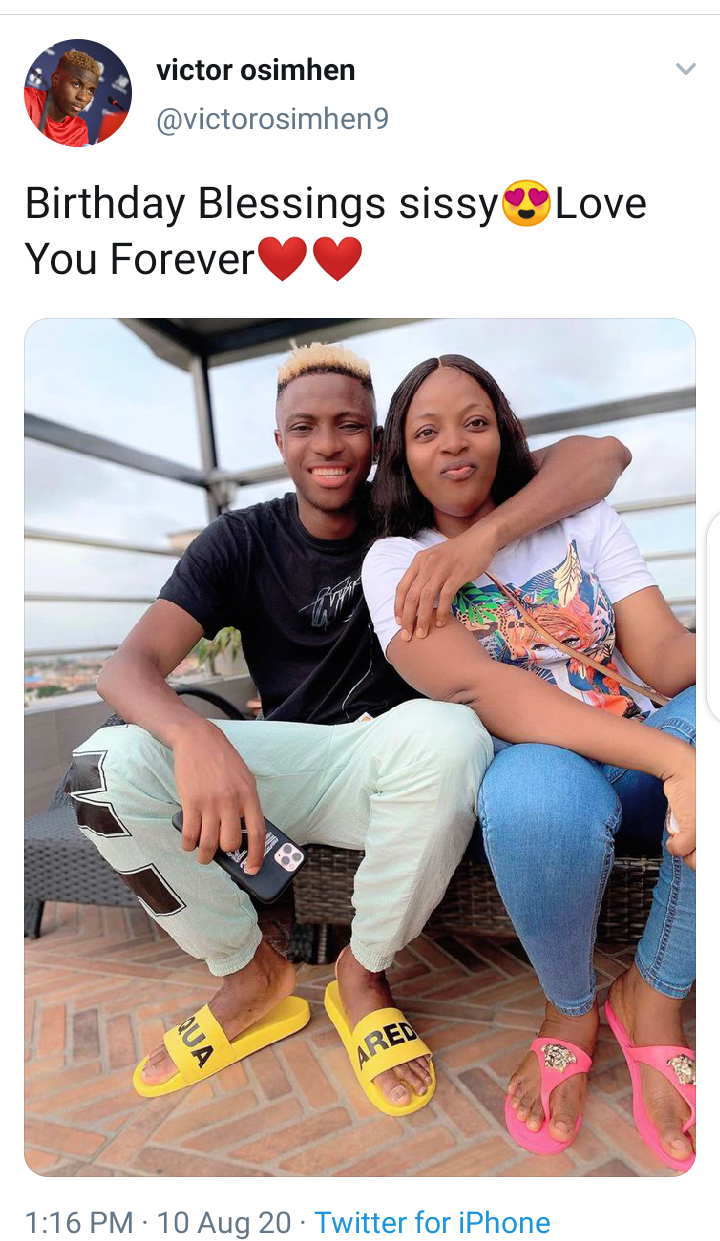 The young lad has got a lot of good wishes from his fans online, has they wish his lovely sister a happy birthday.
See Reactions below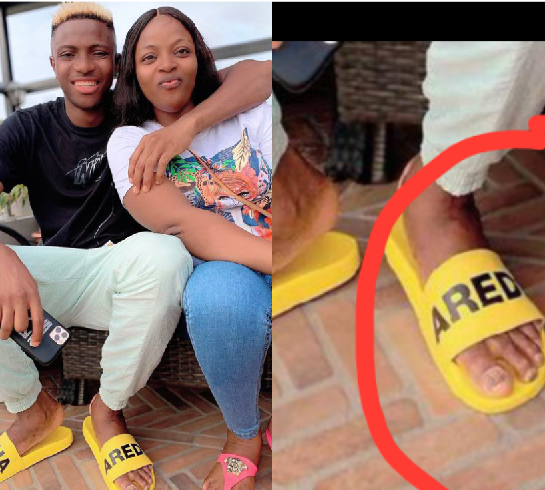 @Henrule "God bless you, bro, I just zoomed ur foot and saw the hard work there. Boot Don spoils ur nails but then the hustle continues. Football ain't an easy man keep it up. So proud the day you played against Chelsea. Love you man. Hope am permitted to follow and wish I can have a follow back"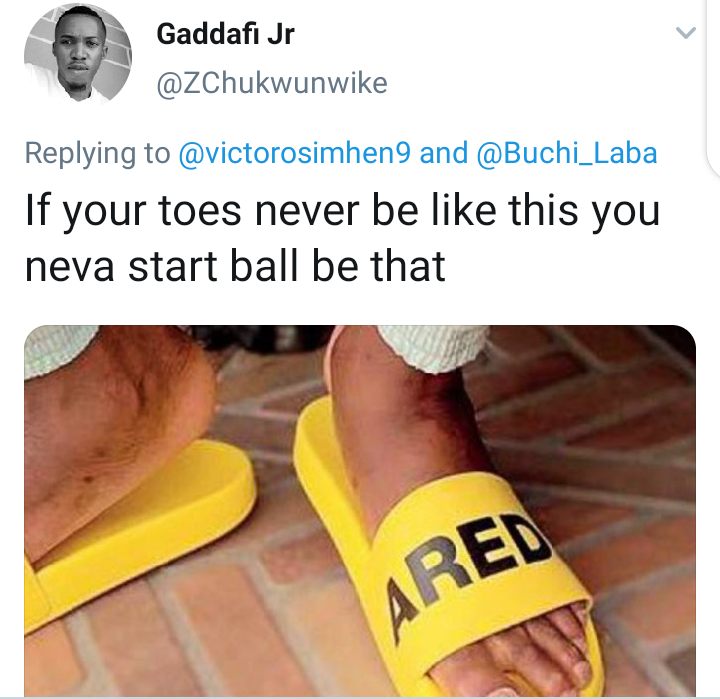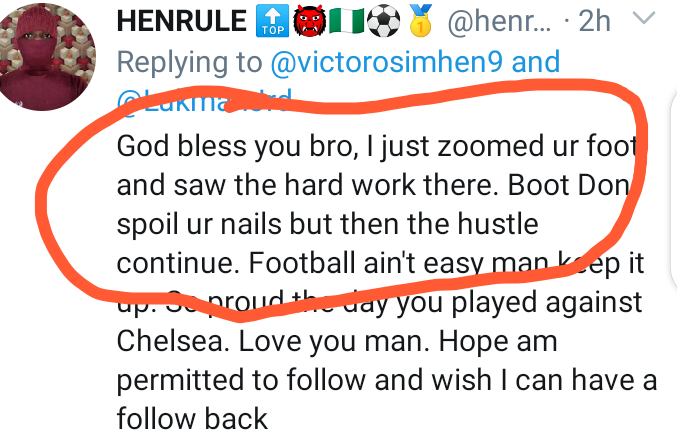 @Zazzy "HBD to her,
Bro change ur profile immediately from Lille nd France to Italy and Naples...
Greater heights bro....ma kid bro Luv u scatter, him no dey miss u and chikwueze match."
@Era "That's good I am so happy wish we all can have this opportunity to show the world what we can do... I will be so grateful."
@Rapha "You have a very beautiful and charming sister here 😘😘. Happy birthday to her and many happy returns."
@Inks "🎉🎂🎈🎈🎈🎈Happy birthday beautiful girl wish you more life many blessings dear more life."
@smallz "If she is there with you at Naples
Show her da love of a beautiful city can warm her heart with a beautiful birthday dinner."
In other news
Nigeria Victor Osimhen wrote this on his Twitter page after his move to Napoli.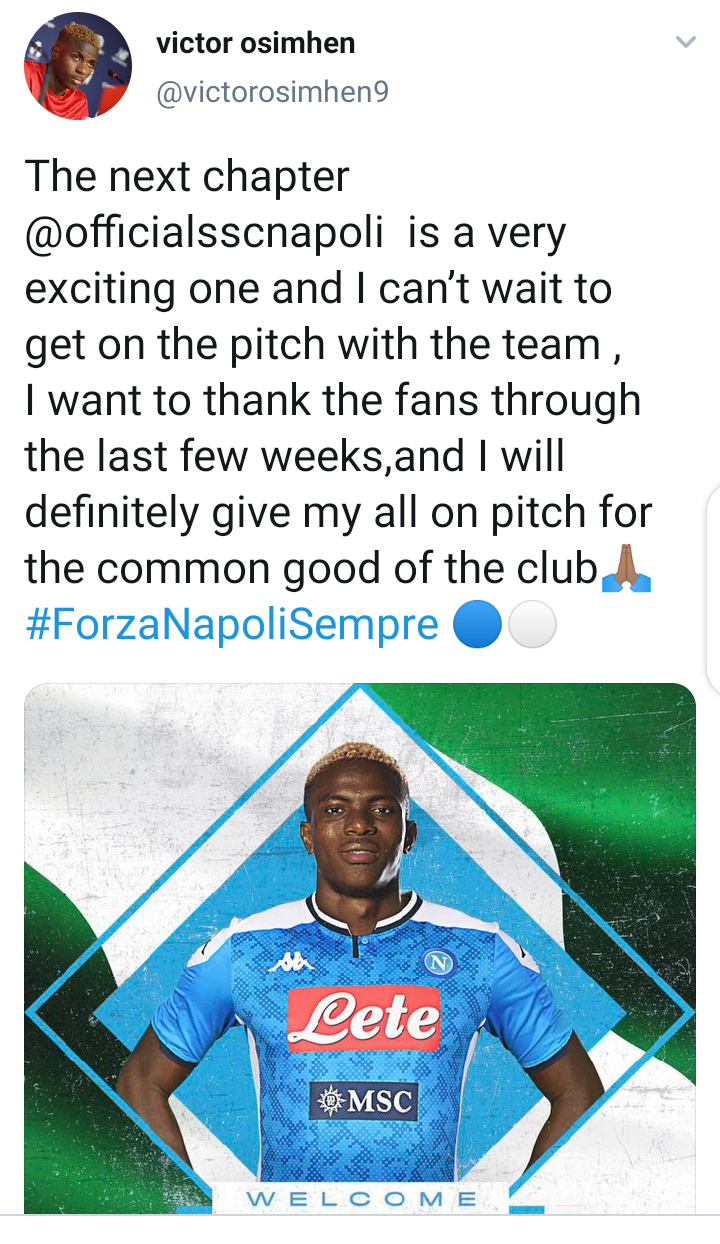 "The next chapter @officialsscnapoli is a very exciting one and I can't wait to get on the pitch with the team, I want to thank the fans through the last few weeks, and I will definitely give my all on the pitch for the common good of the club"
This was a welcome approach from Nigerians and other Media platforms, only for him to see news about him wishing to play like Maradona, this didn't go well with the lad has fired back.
See the post below.
"I never said such a thing, y'all copy paste journalist just like to fabricate lies, since the passing of my late father I haven't grant any interview whatsoever, stop this nonsense else na thunder go fire una."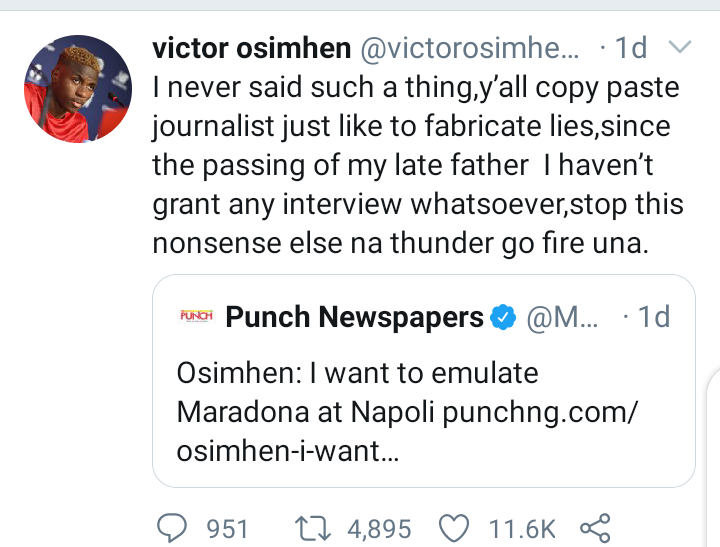 After some time, he apologized and begged for forgiveness, what way to know a child with a good upbringing.
As much as I dislike being misquoted or taken out of context by the media, I want to apologize to @MobilePunch and other journalists that felt offended for the type of language I used in my earlier post, sorry about it, make una no vex I still be una boy...peace❤️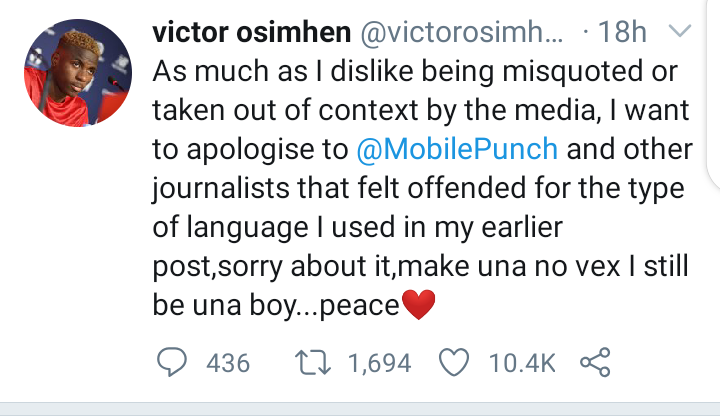 However, don't forget to read and leave without wishing his sister a happy birthday.
Don't forget to like to share and follow more related Articles.
Source: chilovedestiny (via Opera News )