It is true that money answerers all things, but that is in exclusion of true love. Rich men are always with women no doubt, but that aren't love. It is true that if you are rich today, you will be swimming in the pull of women, but in a real sense, you are very far away from love. Most of those women running around rich men have their real lovers aside. On the other, it is not every relationship that emanated from toasting. Some who are even married today got hooked up to each other through other means. In short, some potential husbands cannot toast a woman. Toasting is a habit. There are some men without that quality. That doesn't mean that, these people cannot/shouldn't find a lover. Also, there are some ladies that you cannot just go to them like that. Even if you have a degree in toasting women, a kind of closeness/initial relationship between you and some women may not even allow you to toast them. There are other means of getting them very easily. This article is designed to unveil the various habits that you need to make a lady fall in love with you without money and stress involved toasting. See the magical habits below: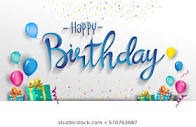 i. Never forget the date of her birthday: when you find a woman you love, and you cannot toast her because of one thing or the other, never lose hope. If you really love the lady, try as much as possible to know her birthdate. When you are true with that difficult but doable research, keep the date in your head. Women cherishes those that remember their birthdays. It will help you in making her to love you. On her birthday, try and surprise her with anything that can make her think of you (not money), maybe a lovely text message. Try and be the first person to do that. She will keep you in a special, and deep corner of her heart from that moment on.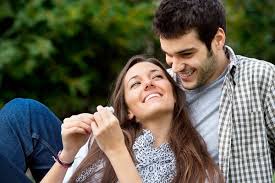 ii. Appreciate her beauty always: it doesn't matter if the lady is not the prettiest of all women in that environs. Of course, if you love any woman, she is the prettiest of all women to you. Another thing that will help you in getting her without toasting, and money is to admirer her every time. Make sure such administration is not an embarrassing type. Tell her she is beautiful when few, or no one is there with you. Be vocal about her beauty each time you are with her. Remember to call her beautiful, and lovely names. This will go a long way in making her to fall in love with you. This is because, women always love to be admired by men. They dislike those that refers to them as ugly ladies/women. Use that opportunity and get her without toasting.
iii. Admire her family members: by the time you are closer to a woman, you get to know her people. Try as much as possible never to show her that you dislike any of her family members. Never complain about their looks either. Even if she is complaining about any of them in your presence, never use hash words on them. Women do love those that tries to settle them and their family members. Admire her family members as much as you can, without any indication that you are falling in love with any female member of her family. This will make it easier for you to gain her love without toasting, and spending of money.
iv. Avoid gossiping her: another habit you must try, and have in other to arrest a woman's love is to be a man. Being a man in this context means to stop talking about her in the presence of your friends, especially if such discussion is not about admiring her. In fact, most women dislike men that talked about them when they are not around, no matter the nature of what you have to say concerning them. To make a woman fall in love with you naturally, avoid discussing her with your friends while she is away. This is because, your friends will take your own part of the discussion to her differently. From then on, she may start looking at you as a woman. It will never help you in getting her to love you. So, cultivate the habit of disliking gossip of any kind as a man.
v. Show her that you can protect her: all women need some level of protection from anyone they can fall in love with. Whether physical or otherwise, show her that you can protect her. Always try and protect her interest. Never allow anyone to embarrass her as a result of your actions. Even when she is not around, protect her interest whenever her issue is being discussed. This is because, some people may take the message to her whether you send them or not. When such message got to her that you are protecting her interest in her back. She will fall in love with you to a certain degree from that moment on, even without your knowledge. Equally, never show signs of laziness before her. Let her know that you are strong, and can fight for her. She will cherish you for possessing the strength to protect her physically.
vi. Keep in touch with her: another habit you must have to be able to secure the love of someone you love, and cannot toast for one reason or the other, is to keep in touch with her. Make sure you see her everyday if possible. If you cannot see her every day, ensure that you call her more frequently. Make sure that such calls are not inconvenience her. If you discovered the calls are inconveniencing her, stop, and switch to sending her text messages. Always send her text messages, avoid using social media messages. This is because, lots of people are doing that with her already, as such, she may also take your own to be one of the many messages sent to her on the social media. This will help you in no small measure in securing that all important love.
vii. Be sincere to her as much as possible: remember, you are always very close to these types of ladies. It means you and her could have discussions on a frequent manner. Do not allow her to discover that you are not been sincere to her in any discussion both of you might have had. Always try to be truthful to her. If you don't have fart bank account, don't exaggerate it by telling her that you are a rich man. She will find out sooner that you think. Once she discovered that you are not a trustworthy man, that could be the end. To avoid given her the reasons to perceive you in that manner, be sincere to her as much as possible. Call a spade, a spade before her. If you are truthful to her, am telling you, you are on the right track to winning her love without money, and toasting. Habit of sincerity is key in winning a woman's love on a nature basis.
viii. Act intelligently in her presence: naturally, women love intelligent men as their partner. They always want to learn from the knowledge of their men. They cherish intelligent guys. Never show her that you are not intelligent. Always try, and be reasonable whenever you guys are discussing anything. If you must not speak pidgin English, ensure that avoidable mistakes in your English are at a reduced rate. Don't give her any reason to think that you can embarrass her with your English when going out with you. Even if the lady in question is an illiterate, never speak wrong English just to entice her, this is because, she may pick from your grammars, and ask her friends the meaning while you are away. Don't allow her to believe that you are fake. Show expertise in your discussion with her as much as possible. It is a good habit towards winning the love of a woman you like.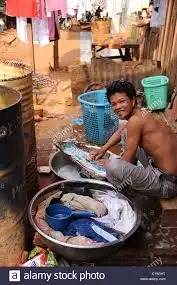 ix. Always help her in completing her domestic tasks: if you have access to someone you love/like but cannot toast for one reason or the other, another strategy you can use to make her fall in love with you without money is to help her always. Women love those that always help them, no matter how small that help may be. Their feelings towards anyone helping them is always that of love. You can imagine if such feeling is for you that cannot toast her because of the barriers on the way.
x. Avoid showing interest on another woman while you are with her: this is yet another habit you must practice if you are in a position to win someone's love without money or toasting. When it comes to intimate relationship, jealousness is a healthy thing to do. It acts as protection for someone you love against external forces, that is, against anyone planning to take your partner away from you. No woman will fall in love with a womanizer, except if you are with money, and if you are with money, the fall might not be out of love, but what she will gain from your pocket. So, when you are with someone you are trying to win her love, avoid other women as much as possible. If you continue receiving calls, or keep chatting with another woman in her presence, you are indirectly telling her that you will break her heart if she falls in love with you. No woman will love a heartbreaker. To win her love without toasting and the help of money, avoid other women and focus on winning her love through the various points discussed above.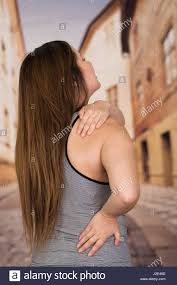 Finally, remember that the strategies or points discussed above can only be used when you cannot toast the woman in question, maybe because of the closeness that has been established between you and her, or that you are not the type that is very good at toasting women. If you are not experiencing any of the hindrances mentioned, my brother, compose yourself, walk-up to her, toast her, and carry out a follow-up option. That is the fastest means of getting a lady to fall in love with you.
Don't forget to click on the "like" and "share" button below. Also make use of the comments space if you have any observation, opinion or contributions to the topic discussed. Thanks a million for reading this article to the end!
Content created and supplied by: DesOjum (via Opera News )