Good day readers.
Gender inequality has been a disease wobbling around in the poor class world.
A girl child is considered as an inferior, therefore,she doesn't have any say in the family.
In a family of girls without a male child, it's considered as a family without a luminous future.
Girls are not given a preferential treatment accord to the male child.
Because, gender inequality with a touch of ignorance has blocked the cerebrum to malfunction.
Back in those days in Igbo land , many things was done to the girl child.
They ain't allowed to own a house, farm or any other belongings .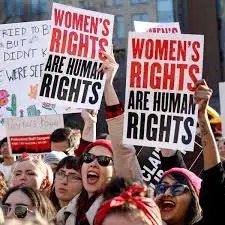 A family that couldn't have a male child, the girl child in the family must get married to a woman in other for lineage continuity.
The girl child then was referred as a male daughter, while her wife is considered as a female daughter.
That's, same sex marriage started longtime ago in Igbo land.
The girl child( male daughter) after getting married to another girl child (female daughter) in order to give birth to a male child, the male child now retains the name of the male daughter's father.
At the end, the marriage can't be separated, because, the girl child(male daughter) won't be allowed to get married to a man.
Rather,she will take good care of her wife.
This is one of the challenges faced by the girl child.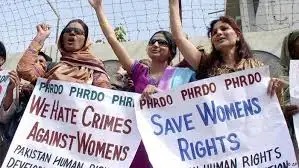 But get it, they are humans and should be given equal treat assigned to the male child.
In our recent world, the rich showers a lot of love and affection to their girl child.
This misconception only happens in the world of the poor and some middle class humans ( Ignorant ones').
Give a sound education to the girl child.
They don't deserve the ill treatment they suffered back then, which some are still suffering.
Same sex marriage ought to be a choice, and not an impulsion.
Sadly, an impulsion leveled on just the girl child(primitive days).
It was so because, the diabolic heart of men couldn't allow them see or sight the treasure hidden in the girl child.
The girl child's are doing exploit and marvelously well in our current Nigeria.
They are possessing along with the male child.
Struggling and working hard for a better Nigeria.
It's no longer a cacophony, but pay attentively to the unknown voice shouting (Despite being kanckered);
SAY NO TO GENDER INEQUALITY!
ADORE THE GIRL CHILD!
RESPECT THE GIRL CHILD!
THE DESERVES BETTER!
Don't forget to click the follow button for more interesting Articles
Content created and supplied by: Dreamzjr (via Opera News )