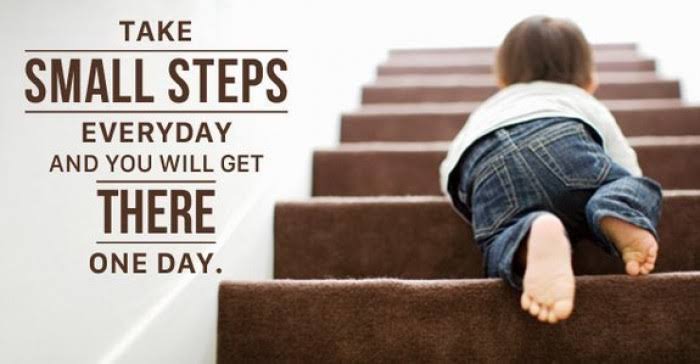 Life is about moments whether big or small. Since life is ephemeral, making the most of it means doing what we can, when we can. What follows are six small steps that will help you make your life better. While the improvements may be small, it adds up each day.
1. Make a call, to someone you are having isuues with:
   If there is someone in your life, where issues are getting in your relationship, give them a call. Try to patch and make amends. Do not assume that with passage of time everything will be resolved.
If there is something you can say to improve the situation between you two, call them up and talk. At the very least, you have the satisfaction of knowing you tried even if things don't work out. But if both of you wants things to be better it starts with a phone call.
2. Do one task at a time
  Feeling better about your life starts with one small tasks at a time. you can make a list but often it's better to complete a small task when you thinking about it.
Once you have completed your first task make a list of what needs to be done in your home. Then add to that small list task that needs to be performed in your life. By taking it one tasks at a time, you will accomplish your goals faster. 
3. Show your appreciation
   Telling others how we feel about them is never easy but it needs to be done in ways that express your appreciation.
letting someone know that you do appreciate them takes very little time and it gets easier the more often you do it. A little notice for each good deed can build up over time and make your relationship stronger. 
Content created and supplied by: W.john (via Opera News )