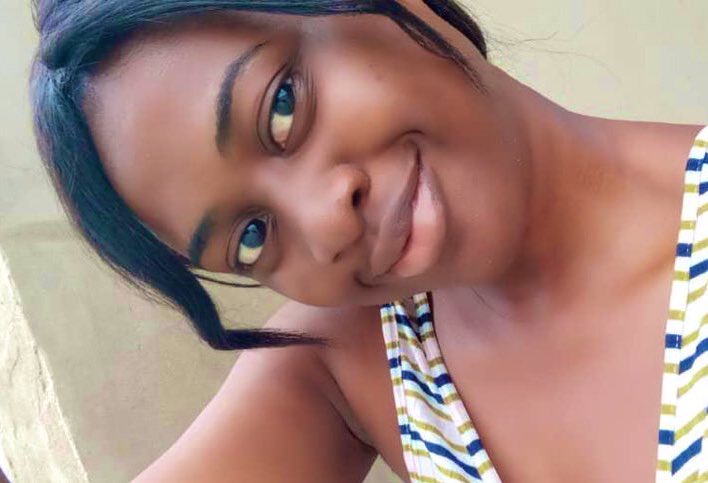 Beautiful Ghanaian lady, Arbenarh Verlar.
A beautiful Ghanaian lady has revealed her intentions towards making her love life perfect. As we all know, love is a wonderful feeling which has the potential to make us do and say the unimaginable. It is very common these days to see young people who are ready to do the impossible as they seek to prove absolute loyalty to those they love.
A young girl whose name is Arbenarh Verlar has revealed that she is completely ready to stop going to school so that she can fully concentrate on her love life with her boyfriend. According to the young lady who made this known through her twitter account, she want to quit school and concentrate on her boyfriend. As one sees this post, it is easy to ask if the girl is out of her mind. However, when love sweeps you away, there is every tendency that you may be willing to do more than Arbenarh Verlar is willing to do for her boyfriend.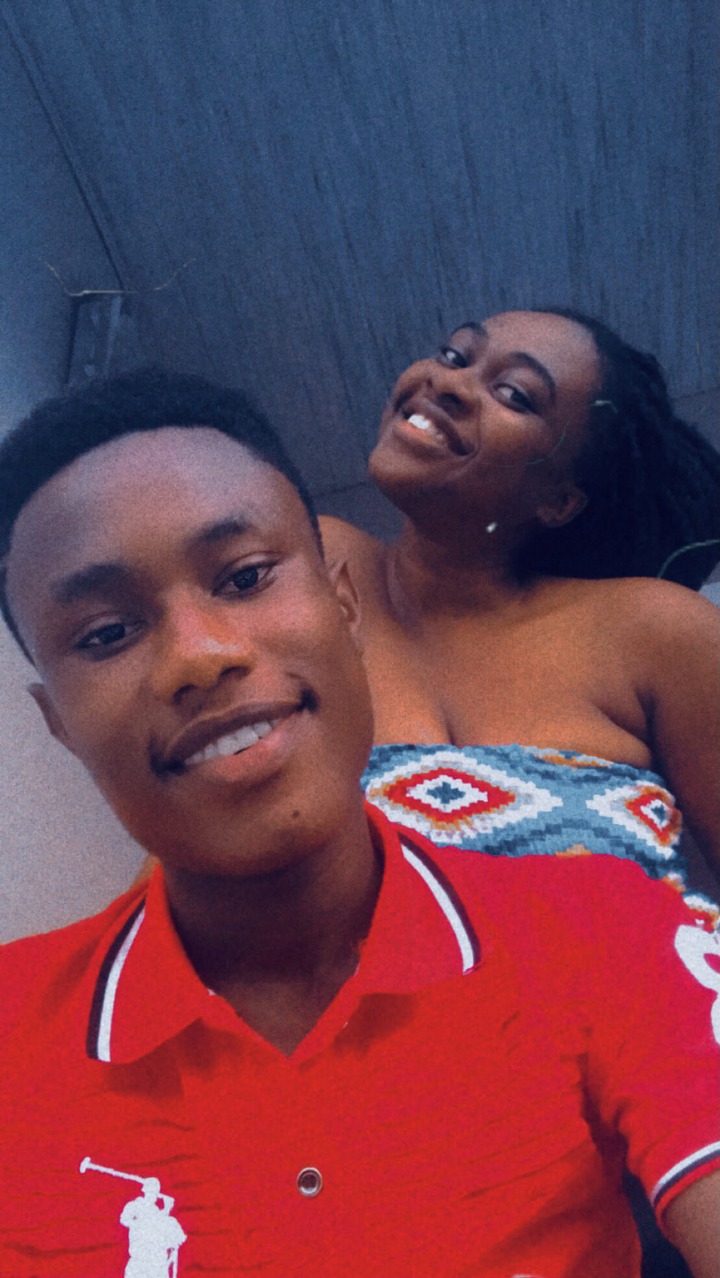 Picture of Arbenarh Verlar and her boyfriend.
Although, Arbenarh Verlar did not reveal the identity of her boyfriend, she seemed to completely trust her boyfriend well enough to have been considering ending her education for his sake. Most young teenagers value education because a good education guarantees a better future. It is take something truly special to convince a young woman in this 21st century to abandon her education because of a boyfriend.
If you are in a relationship, what is the craziest thing you will be willing to do for your partner? As a young person, can you be willing to abandon your education and only think of concentrating on your boyfriend or girlfriend?
Below is the tweet from Arbenarh Verlar and some of her beautiful pictures: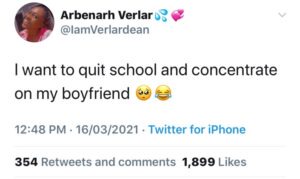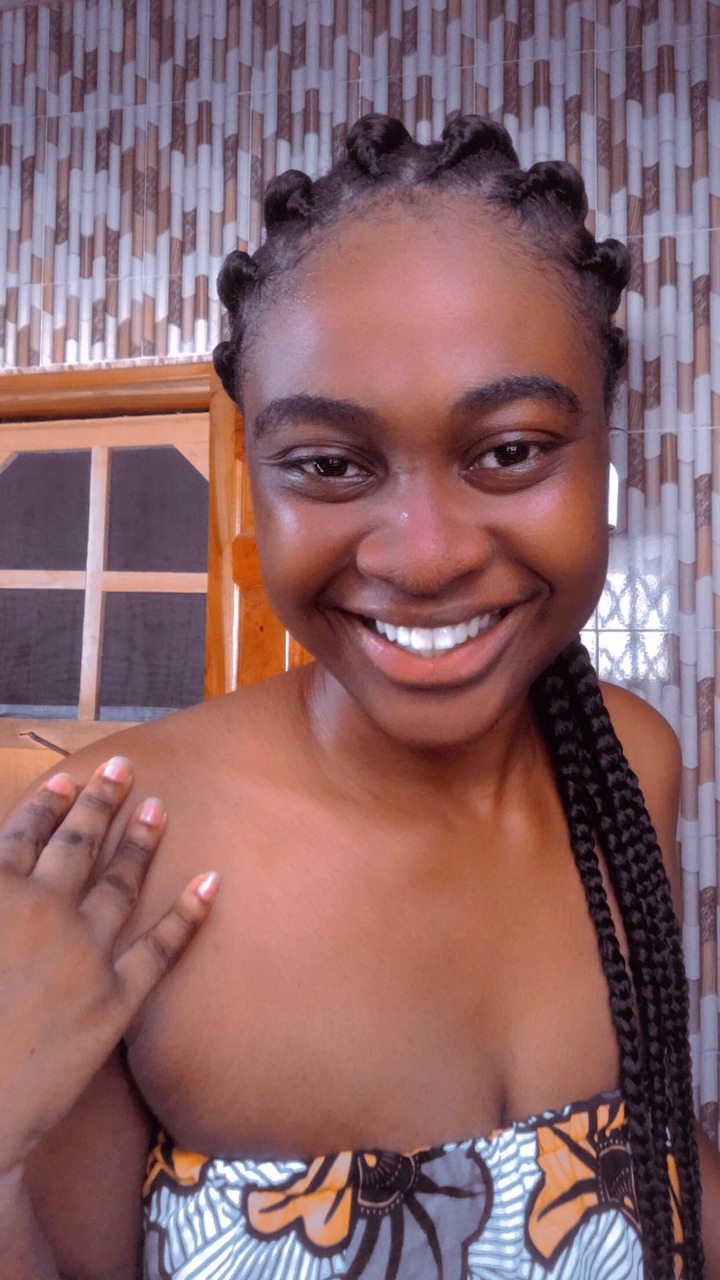 Content created and supplied by: Lighthousemedia (via Opera News )