What can I call this? 
I don't know what you have to say about me or this..... But first read my story of love that led me to prison. 
My names is Lucious and this is my story. 
I used to avoid them, I used to disengage myself from things concerning them. How it all start was a real mystery.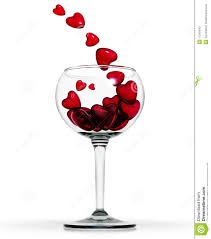 I just got admitted to a secondary school in my hometown after my primary school. It's a whole new definition, new world and rules.
Nothing is the same here unlike in previous school. 
 Am a young boy of 12, very naive and have no idea of what Love is even though I have experienced it from my parents but you should know the type of love we normally experience in School.
 I met this girl, beautiful and intelligent, perfect in my very own eyes wouldn't see a flaw in her even if I was given a Microscope.
 Am a shy guy, am handsome not really outspoken, so talking to her wasn't really that easy.
 I confided in some of my friends, they all told me express my feelings and be free, but I have witnessed where a guy lost a girl's respect all because he expressed his feelings, now I look at myself. I am the Class Captain, 6 Subject prefects and our section prefect also. With all these titles(lol)I command great respect from my set mates, class mates, teachers and my seniors.
 How can I ever, bring myself so down to express myself and start being disrespected by her. After days of thinking, I decided it was best I didn't tell her anything.
 We were all promoted to the next class, we were so close though, I forgot to mention that because the two of us have one hell of a competition going between us, always competing who'll have the highest score
and so many other things, to cut it all short, I met another girl that made her move and changed my feelings. I started crushing on her, from there it moved to strong feelings of love for her. I don't know but I felt safe advancing towards her than the other girl. She also was more beautiful and more perfect than the first. I told her about my feelings and she said the same, it was very easy for me. We were like celebrity couple in school. 
 She's a class captain, I am too. We were popular among our peers and others.
 From then, we started dating right to our final exam class to bid farewell to secondary school. 
 She started having problems with her guardian at home, we barely meet again, talk or go home together, she started avoiding me at school, as a naive young that have little knowledge about love. Instead of asking her what the problem was, I started snubbing her too whenever I see her.
 My friends later spanked sense into me and I approached her to K of what the issue is, she hesitated and later opened up and told me about what she has been going through. Out of Love, I had to help out but am still a student, so I had to resort to other means. 
I started from stealing from my mother unlike me, she would sometimes reject it but I always persuade her. 
 Whenever am given any of the fees to pay at school, I will pay hers with mine and look for ways to pay mine.
 It got to a time I couldn't keep up with stealing and studying just as you know you can't serve two master
At a time, I joined a gang in my area, hardly went to school always targeting who to rob. 
 Most times were successful in our robbery, most times nothing and most times we will run from security personnel.
 I still support the one I love with whatever I get from my regular trips.
 Everything turned to Shambles on the 14th day of February being Valentine's Day, the feast of Love. 
I was going to a restaurant to get something for her as a surprise though lo and behold, she was on a date with another guy the feeling of anger and rage that replaced the blood running through my veins. 
 I couldn't believe what I was seeing, there was only one thing going on through my head. 'Kill Kill'
Kill who? 
Whom should I kill? 
My love or the guy she is with? 
 She still haven't seen me as of the time these thoughts were flowing through my head.
 From that moment, the love transformed to something else. I was standing in front of the cash point, am yet to order something talk more of paying. Something took hold of me, I requested for fork from them to eat what? Nothing.
 I was being moved by an external force, straight towards where the one I love was sitting. Immediately she saw me, she rose with surprise and was even about to say something, something that I don't care about, something I don't care whatever it was. 
 I rushed her, with the fork, as blunt as it was, I was able to kill my love after stabbing her on the neck with it.
 Love was killed on valentine's day.
I killed my love on
Valentine's day. 
 Whatever it was was that was controlling me has now left me. 
 Lying on the floor in a pool of blood was the one that I love. On a day supposed to be filled with love, I committed an abominable crime and to also drink of her as my love makes it a sacrilege.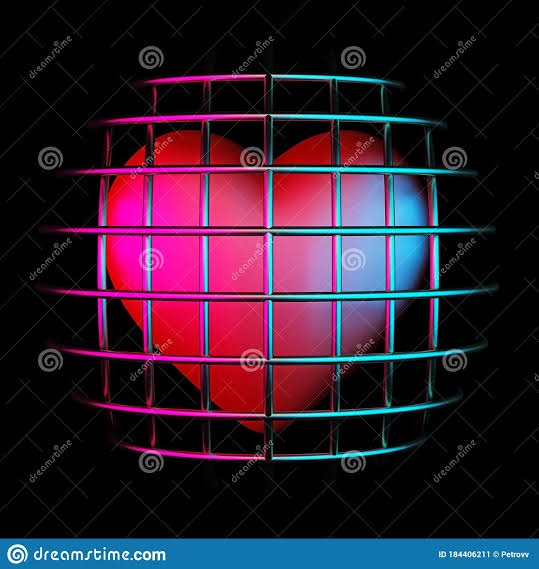 Whatever that is happening in the background is what I don't know and I also don't care. I looked at my love again and saw myself in prison! 
 It all happened so fast that I no longer remember anything but her face in her own pool of blood.
 With only me in my own room, locked up in a black painted wall. Can't see nothing but the rays of light from the window that is very high for one to reach. 
 I have already lost it, I can only mumble my love and valentine. I have scribbled it all over the room, reminding myself of the same reason why am behind bars.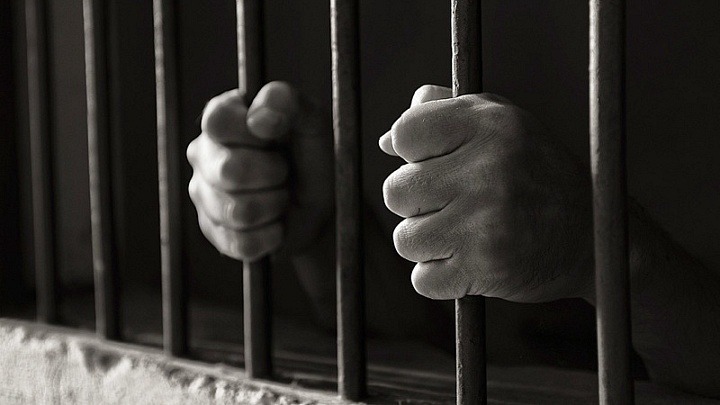 As days were going by, my day of execution was coming closer too. I wasn't afraid, I knew I deserved it. I wanted to use the remaining days of my life to preach the real meaning of love to everyone, most especially young ones that fall prey to what they think is love at their early age. 
 If you are a Christian, Christ's love for us defines it all, it doesn't see any imperfection in us but if you are not Love is you, love is the person close to you. Love is having one's intentions at heart which was definitely what I did but took the wrong way. 
 To you young lads, Love and receive love. Do everything in a good way. Don't spoil anything on Valentine's
Day.
Love with all your heart. Even when you see reasons to hate, love with perfection.
 On this day, I'm dropping my pen for you guys. Share love, love perfectly. I will be executed today another valentine day. I have to recall the only memory I now have left that I also cherish. Love led me to death, loving wrongly led me to my death. 
Love perfectly. 
The End.
Don't forget to click on the like button and also comment.
You can also share!!!!!
Content created and supplied by: Revengeful (via Opera News )