Money according to the Bible answers all things. Yet people keep saying it is the root of all evil, and that's only if you allowed it to take full control over you, otherwise, it wouldn't be anything called evil because it is meant to solve problems.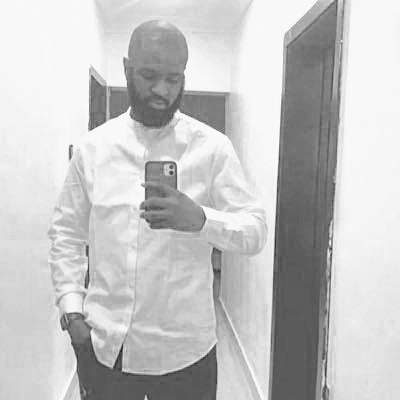 In as much that we know, the Bible says money answers all things, there is still very important stuff in life, that money can't buy no matter how much that individual is having in his or her bank are account. Such as life, happiness, Love, sounds Heath this and many others not mentioned, money can not in any ways buys all these aforementioned, true or false?
People tend to react to money differently, for various reasons, for some they tend to lose the sense of belonging, while a few people will have a good and sustainable plan on how to invest it into a business. The "stuff" called money is very important, in my opinion, I believe there is a spirit behind those that are staking to get more money. It is liable to control both man and woman.
According to ubifranklintriplemg, who shared this post, it about how one can spend money, the question is "Bro, If You Get N200M Right Now, What's The First Thing You're going to Spend On". This question has generated a lot of reactions, as people were given their answer to how they will spend it. So permit me to also throw at you these questions, what if you are faced with such blessing, what would be your first reaction I believe anyone who has an awesome plan, will make good of this money appropriately and make more profit from it.
Here are some reactions below 👇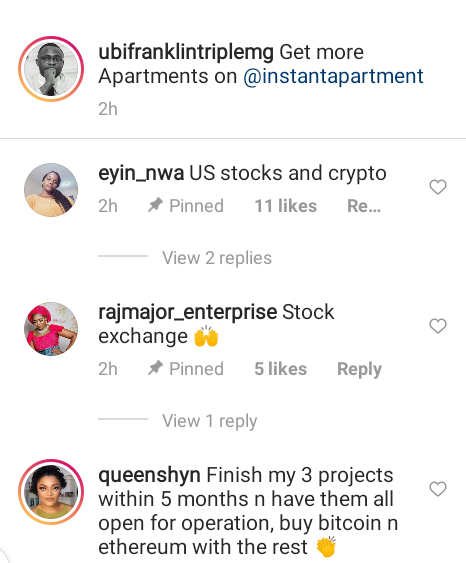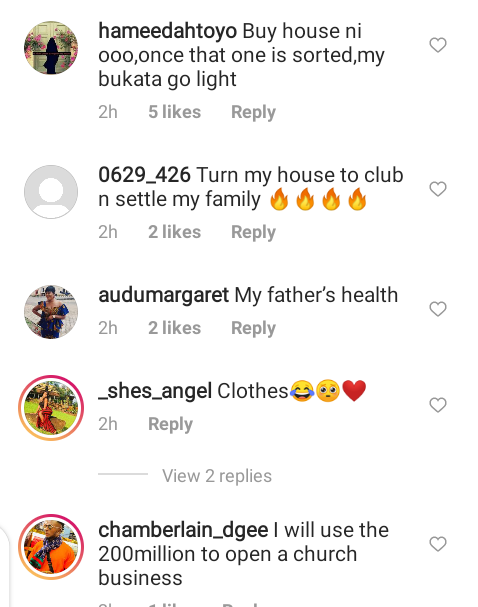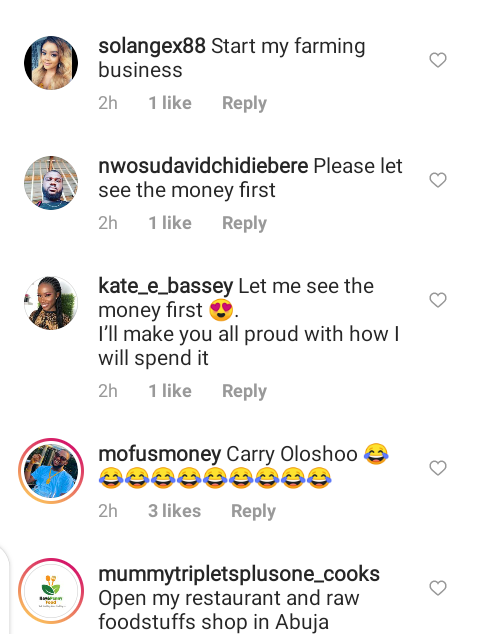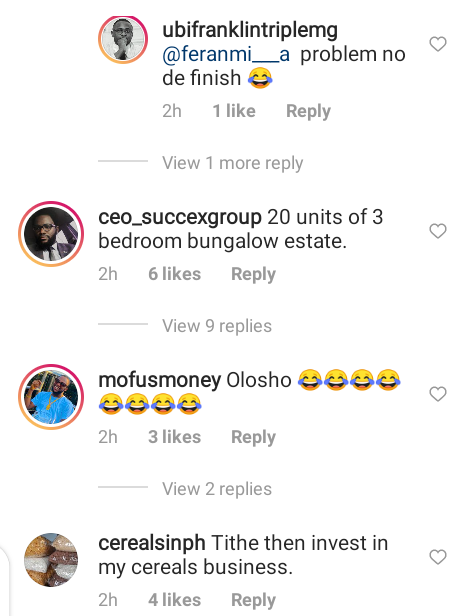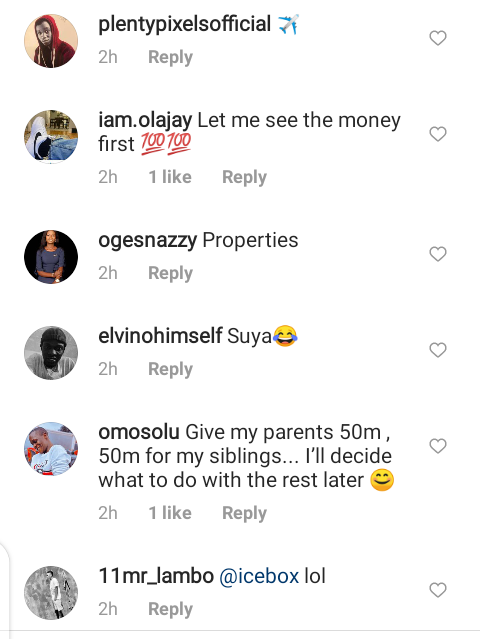 Dear reader, what would you do first?
As for me, I will be setting up my business after giving my tithe, what about you dear readers, LIKE SHARE and FOLLOW for more entertaining gist. Thanks.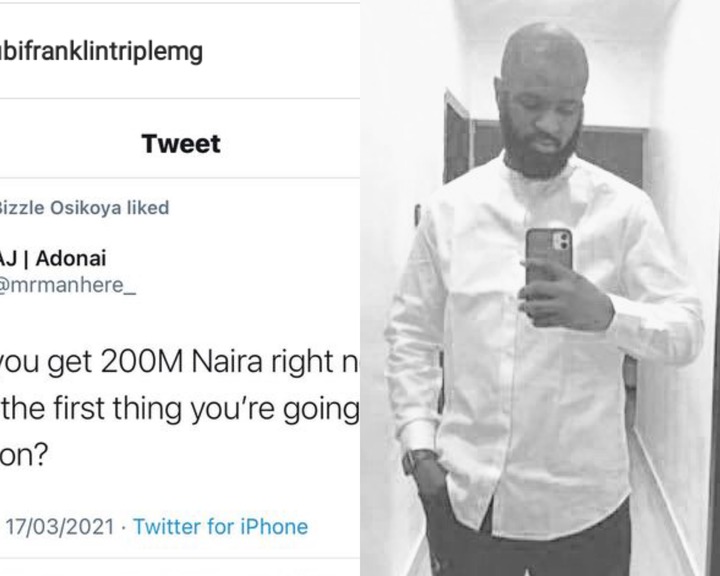 Photo Credit Tweeter, Ubifranklintrplemg
Content created and supplied by: 1stladyblog (via Opera News )