It was a humiliating scene to watch as man was seen collecting the Bone Straight, phone and Slippers he bought for his girlfriend after seeing her on a date with another man.
Note: this video was shared by the popular influencer page Akpraise Media on Twitter. Pictures in this article are neither poor nor perfect as it is coming from an amateur.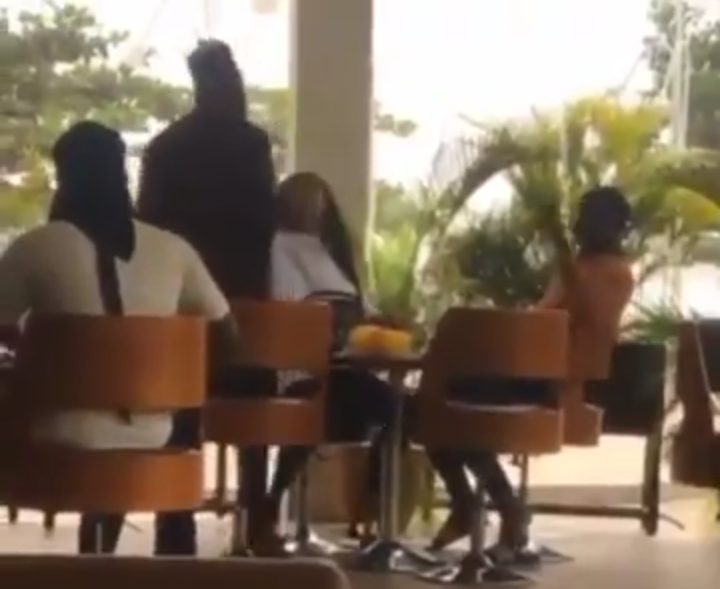 It all happened within 2 minutes, could this be that someone from the eatery notified the man of the date? That is still a puzzle yet to be cracked. Click this link to watch the full video.
The link embedded in these article will give you the full details of how it all happened. This video was uploaded online by Akpraise Media, a famous online blog on Twitter and was also reshared by fast rising influencer Postsubman.
In the two minutes video, the man dressed in Kaftan who is the supposed boyfriend, walked straight to where his girlfriend sat on date with another man, due to love volume as the video was recorded by an eye witness from the Eatery we could not gather the words he used before taking action.
He started by reaching out to the girl's phone which she was reluctant to release at first and the man she was on date with stood up and left her to tackle her issues. See some of the pictures of the incidence below;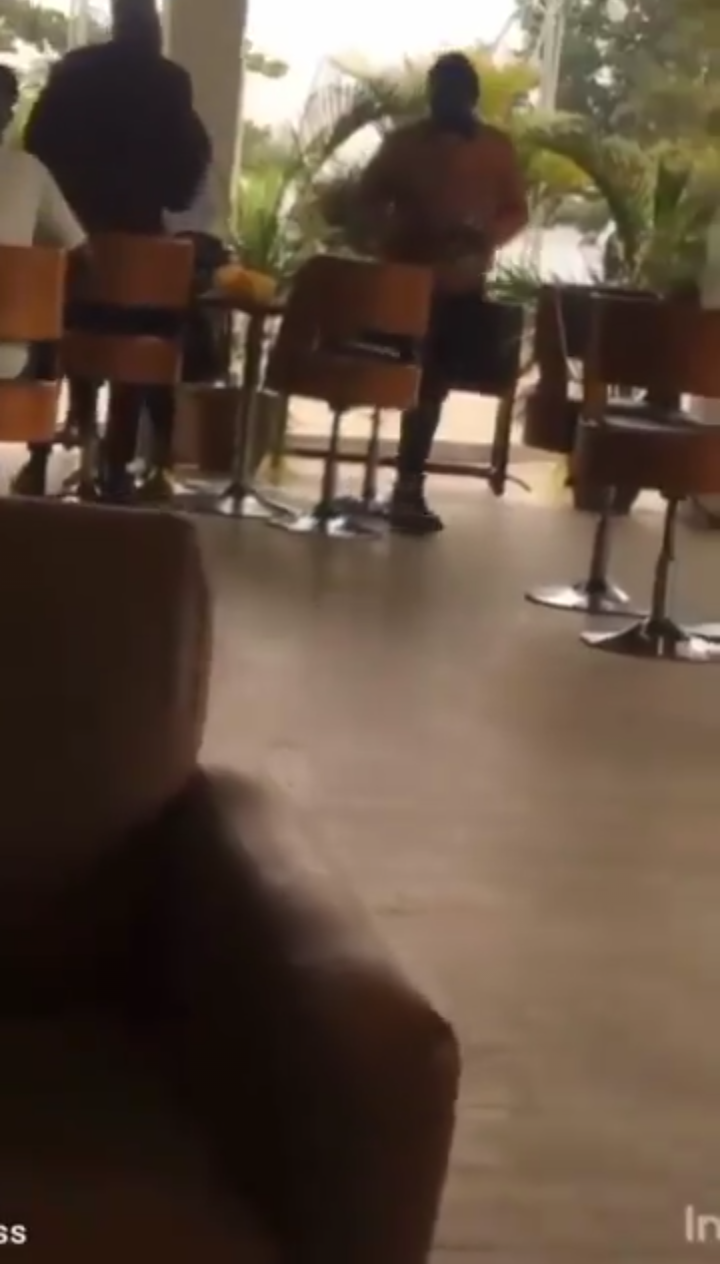 Just after the second guy she was double dating with left, he try to take the phone by force but she wasn't going to let it go, so he took off the Bone straight he bought for her off her head and also the phone and slippers.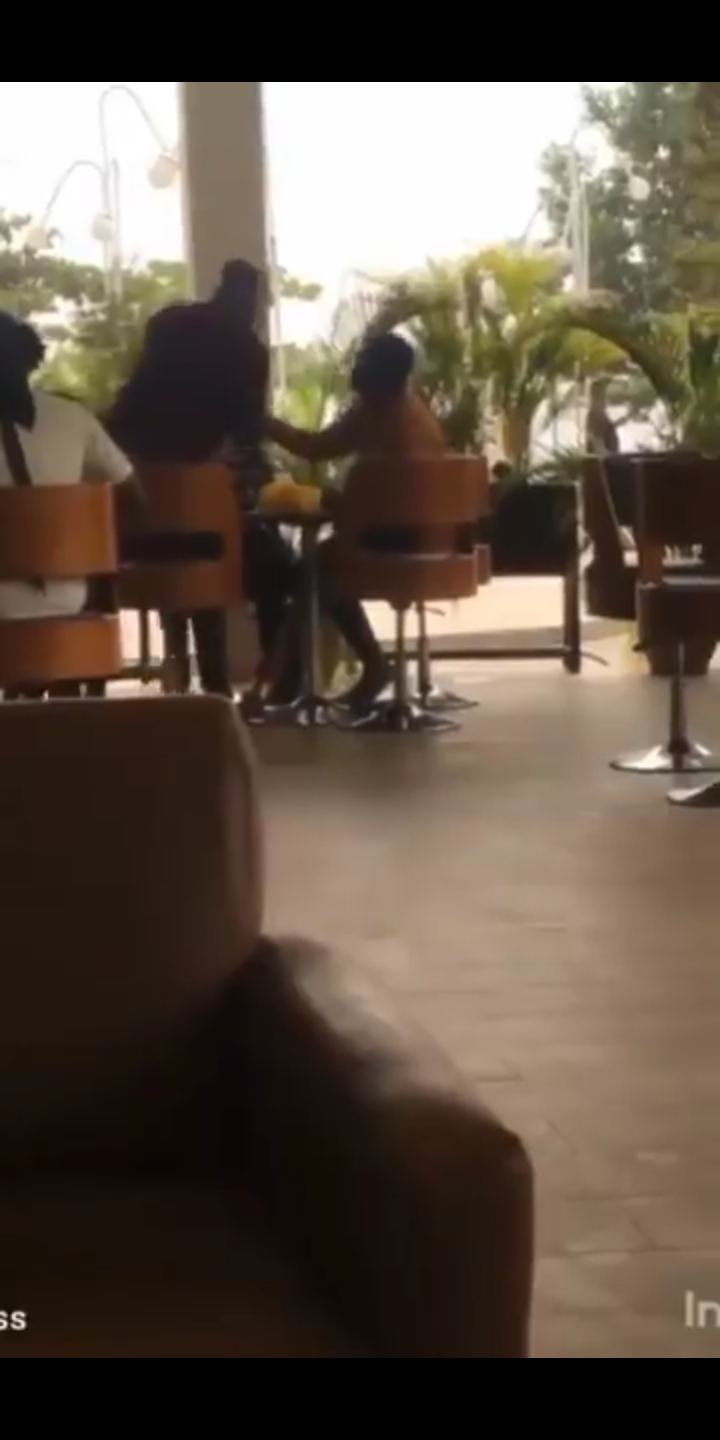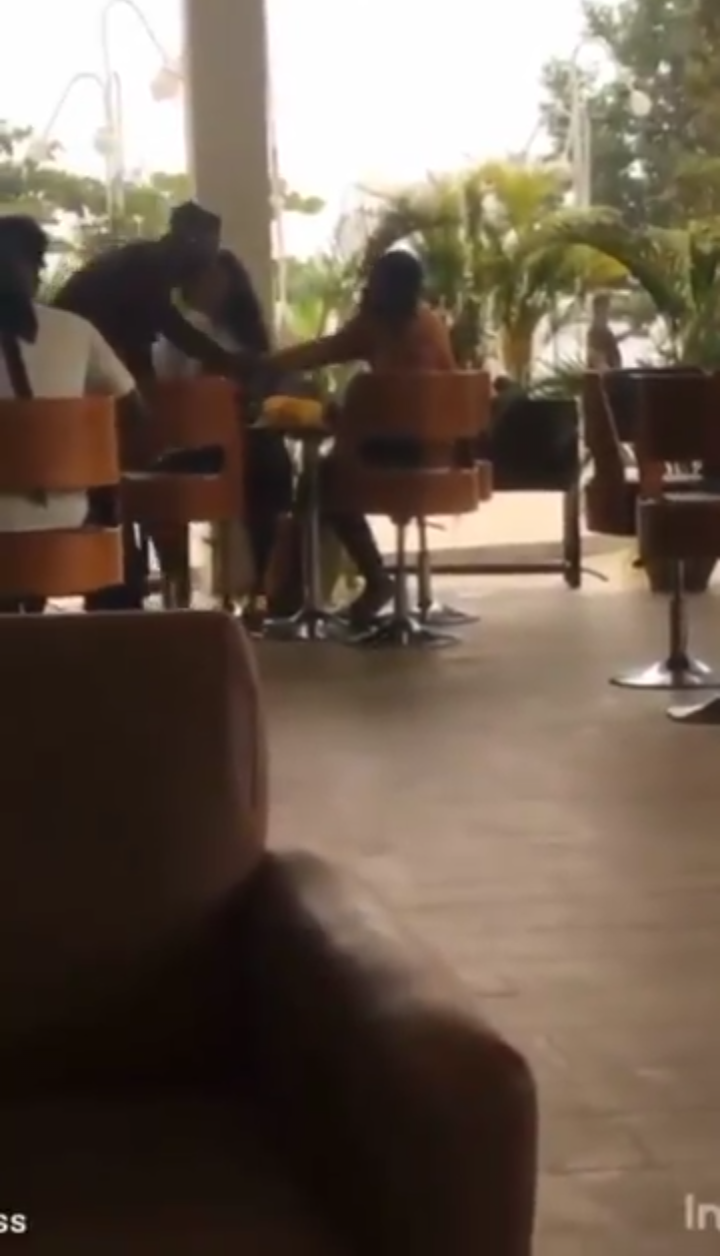 Many people who has reacted to this video really thinks he has no chill for doing so. I really think everything this girl has was bought by this very man and he was kind enough to let her keep the clothes she was wearing.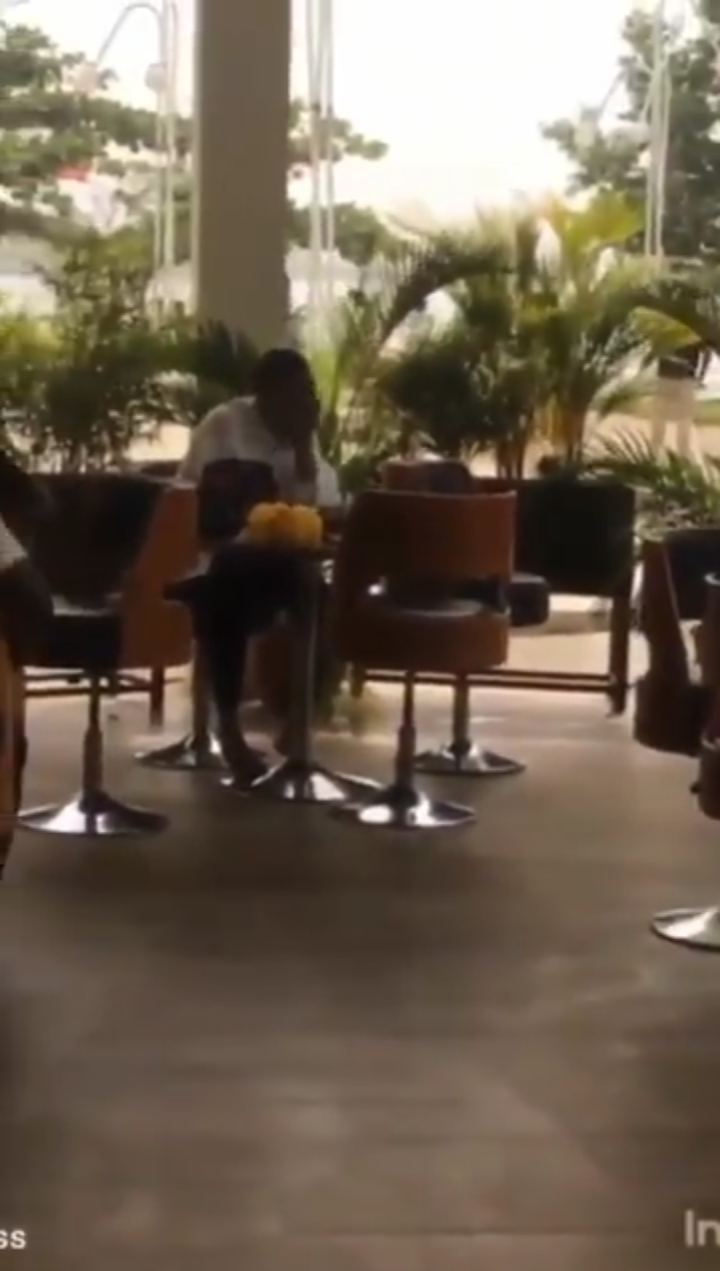 She was furious and buried her face in shame, before a lady walked to her and asked the eye witness to stop filming.
Watch the video and share with us what you think by sharing your thoughts and opinions in the comments section below. Thank you!
Content created and supplied by: sarahTALKS (via Opera News )