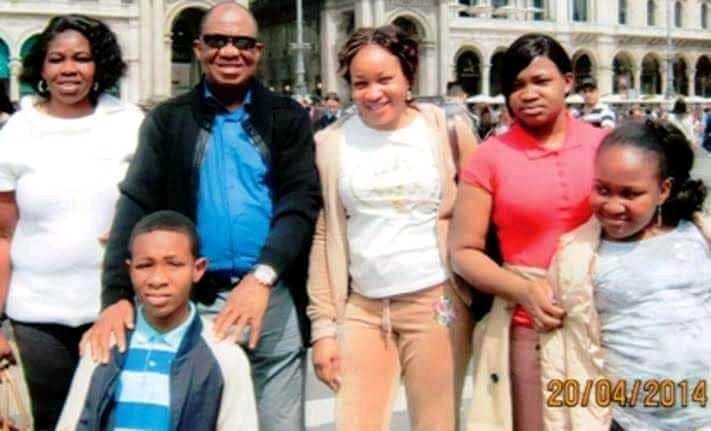 This picture was taken 7years ago when they went for holidays 
This is a clear indication that the first wife Mrs Agnes was never against her husband bringing in a second wife 
As you can see in this picture which was taken 7yrs ago, the first wife on white top, the husband, the second wife on a white top and a jacket, the girl on red is the daughter of the first wife, the little girl and the boy are the children of the second wife 
What is now the problem! what has changed?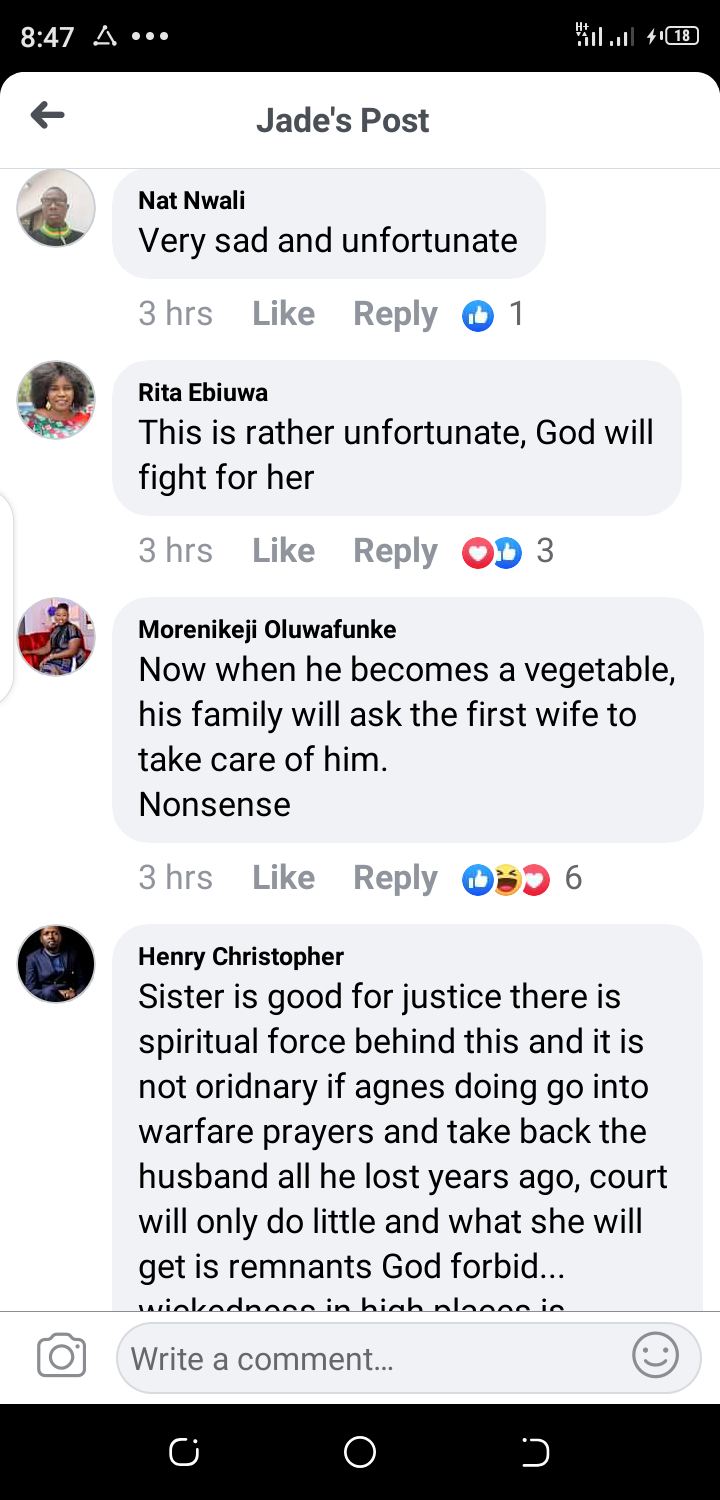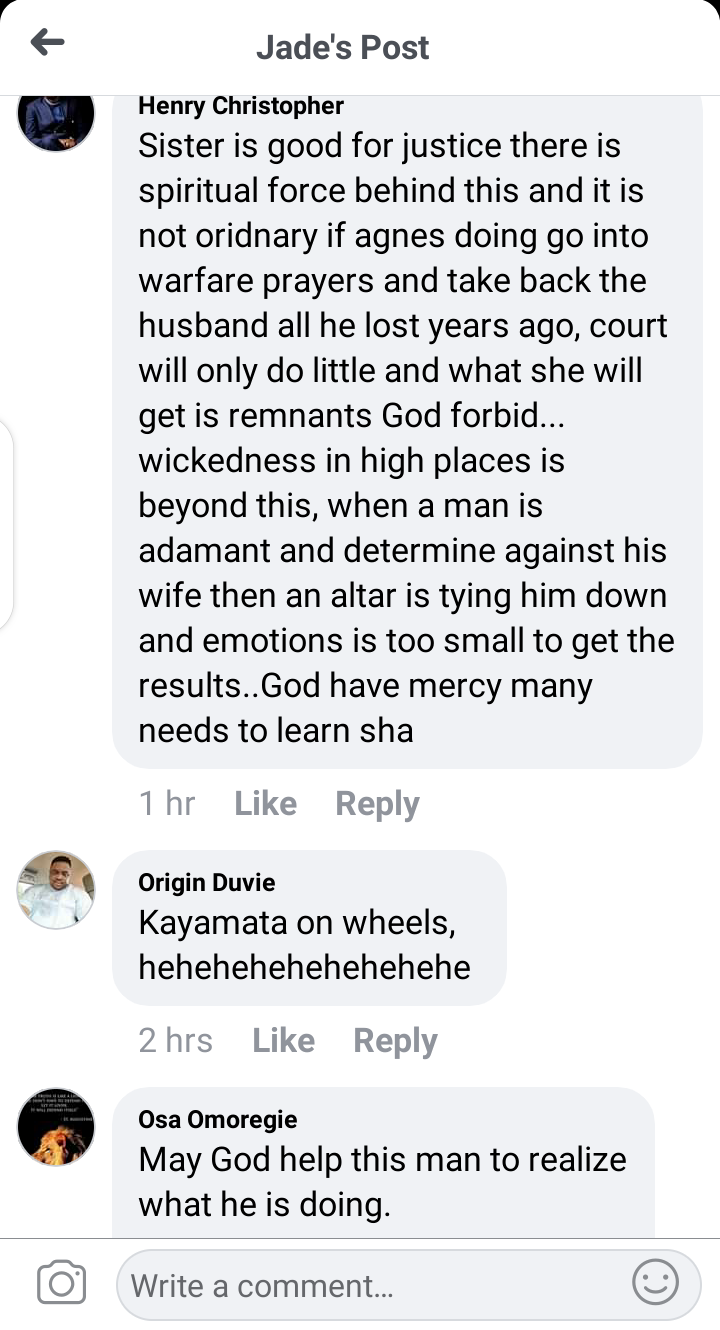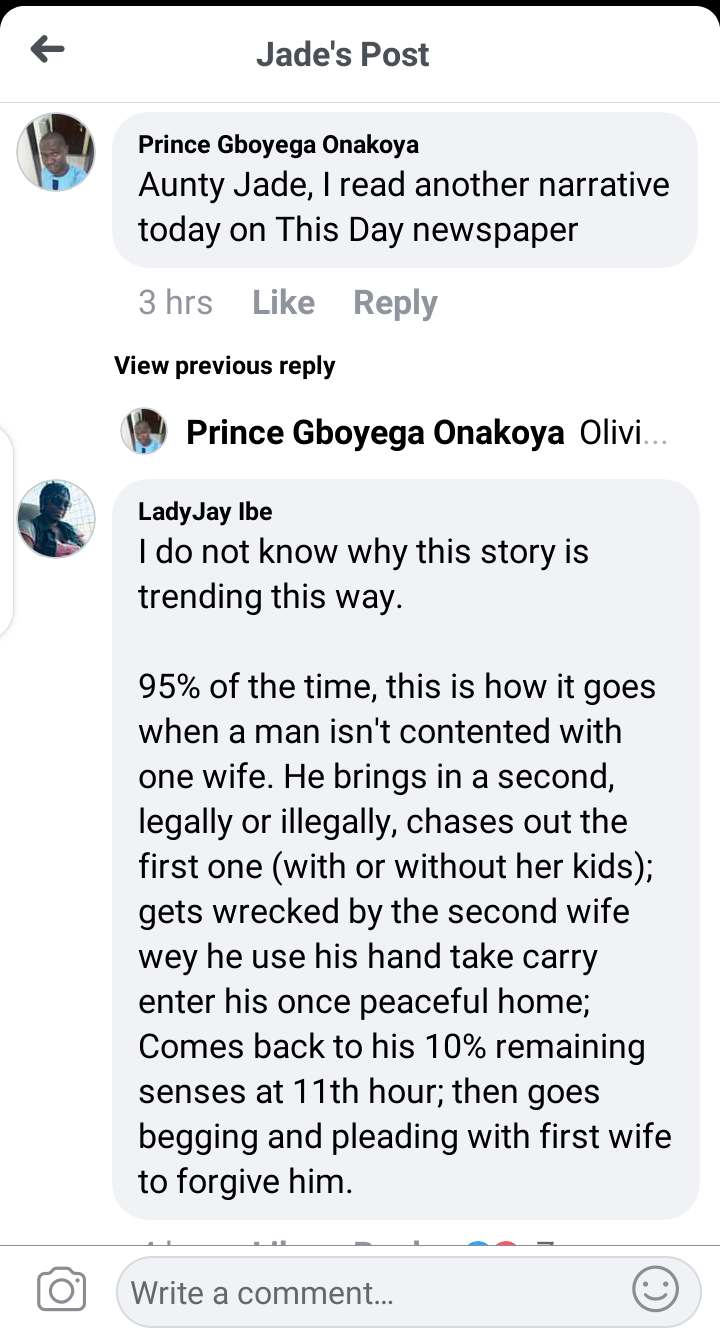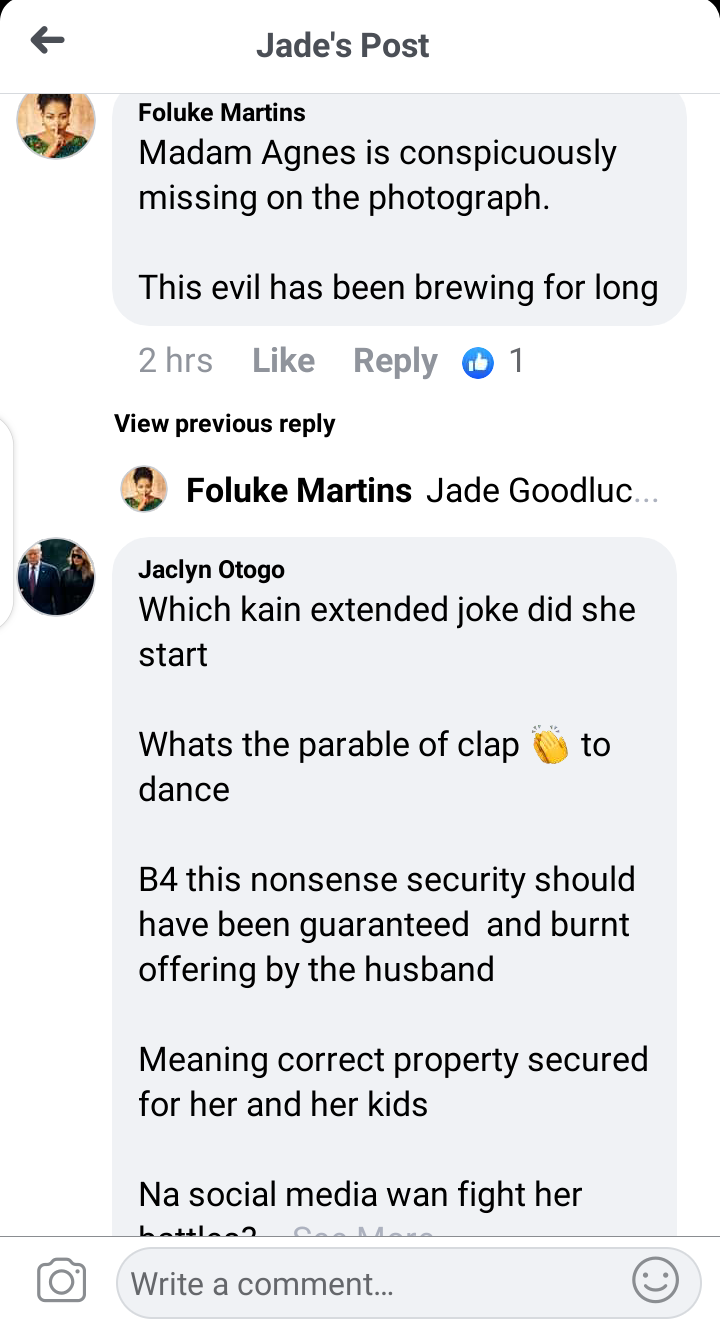 They have been living together for the past 19yrs with no problem even though the first wife had tolerated them over the years, the question now is, why does the man want the wife to leave by all cost?
Justina Ochuko Ikpea wants to be the only legal wife, she wants to be in charge, she does not want to be addressed as the second wife any more, this is the issue 
Their first child is almost 40yrs and the last child is 23yrs with 8 grandchildren, before the man proceeded to court, he never called his children for a meeting to inform them of his plans, all of a sudden, they saw a court order that their father had restrained his wife alongside his 6 children 
If you are divorcing your wife of 39yrs, are you divorcing or will l say disowning your 6 children too?
No one is expected come to tell the public that this is a family affairs or private matter, if the man (Chief Ikpea) does not want people to discuss his family affairs, why throw your wife out of the house in public? Why not simply put her belongings in a vehicle, take her to the called house you bought for her?
I just read a full page advert, he (Chief Ikpea) granted an interview with Thisday newspaper, telling the world what he bought and did for his children but in the said interview, he failed to mentioned that he had restrained his children from coming close to him, his houses or businesses.
Content created and supplied by: CreedConsult (via Opera News )