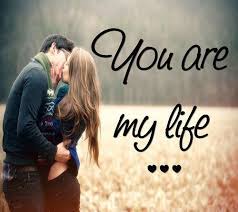 When you keep saying you are busy, Then you are never free. When you keep saying you have no time, Then you will never have time. When you keep saying that you will do it tomorrow Then your tomorrow will never come??
A Fantastic Sentence at Japan Country Bus Stop: "Only Buses Will Wait Here. Not your Time. So Keep Walking Towards your Goal"…
True Words: "If everyone is Happy with U. . . then Surely U might have made many Compromises in Ur Life"..!
NO and YES are 2 Short Words Which Need A Long Thought Most Of D Troubles In Life are the Results Of Saying YES Too Soon No Too Late.
Each Of Us Makes Our Own Weather, Determines The Color Of The Skies In The Emotional Universe Which We Inhabit …
Respect Those People Who Find Time 4 U In Their Time Table. But Love Those Who Don't Consult Their Time Tables When U Need Them.
Don't Be Afraid Your Life Will End … Be Afraid That It Will Never Begin …
Every One Is Good To U. . Till U Expect Nothing From Them.. and U R Too Good To Them. . Only Till U Fulfill Their Expectations..
Keep Correcting your Little Mistakes….. !!! Because Nobody Slips down by Hills…..!!! But just Slips by Little Stones…!!!
Content created and supplied by: Popyboi (via Opera News )