It was certainly not in your plans to fall in love with a man in another committed relationship, but you cannot get it out of your head. Even though you know it's wrong, you constantly ask yourself, "I fell in love with a married man, now what do I do?"
We will not judge you or say "quit", in this article we will only give you advice and honestly describe the most common experiences and results when dating a married man, so that you are prepared.
7 tips if you fell in love with a married man.
These are some recommendations that you should take into account. Even if you are the most intelligent woman in the world, the heart does not look at marital status when it decides to fall in love, but the mind can put limits on our actions:
Don't try to compete with your home. Remember that your priority will always be your children and your wife; no matter what I say. He is still married for a reason.
If he lied to you when you met him saying he was single, be clear that he can lie to you at any time.
Do not sacrifice anything for him, remember that he has not given up his home and family for you.
Be independent.
Go out on dates with other men. Remember that he is in another relationship and you are single.
If he divorces his wife, don't expect things between you to stay the same. Not everything will be fun and games.
Be honest with yourself: what you do is risky for everyone. You can get hurt, humiliated, or feel used.
I fell in love with a married man, now what do I do?
There are many things to consider once you accept your feelings for a committed man. Above all, you must remember that you are the priority. Think about what you feel, what you deserve and decide what is best for you.
1. Don't sacrifice yourself for him.
You need to learn to think and act in the same way that men act to find happiness: be a little selfish and think of yourself first, your physical, mental and emotional well-being.
Women tend to meet a guy, fall in love with him, and focus our entire lives around him. But it is wrong to leave you second, even for a relationship with a single man.
Every time you sacrifice yourself for him, stop doing the things you like, or cancel your plans for him, you give up a part of yourself for someone who doesn't value him. Over time, you will only feel resentful and frustrated.
See him for what he really is: a lover, not a boyfriend or a steady partner. If he lies to you so that you are always available to him, or forces you to stick to his schedule, evaluate if he really gives you the value you deserve.
2. Take advantage of the relationship.
If you think you can leverage the relationship in some way to help boost some aspect of your life, then use it to your advantage.
He may meet contacts that will get your career off the ground, help you settle your bills, or take you on a trip to places you've always dreamed of going.
Don't feel bad about taking advantage of the situation, just think that he is valuing your time and presence.
3. Be honest with yourself.
This is one of the most difficult points to assume. But the reality is that if he is married and time passes and he does not divorce, he will cheat on you as much as you let him.
If you are not his first lover, you can be sure that you will not be the last either. He is unlikely to change his marital status for you and he will not change his Don Juan ways, either.
Accept that you will always be second in his life and he may not be there for you when you need him.
a) Accept that you are getting into a risky relationship.
As there is no commitment, there is no exclusivity in couples. So you must assume that it is not a monogamous relationship and you are at risk of contracting some disease, getting pregnant and that he does not want to take responsibility, lose your job or money ...
b) Accept that you are NOT their priority.
Whether he's looking for intimate relationships or just wants to chat to get out of the rut, you'll never be the priority for him.
Even if the relationship lasts for years, you must remember that he already has a home made that he refuses to leave. That double life implies that you will always be second in his life.
c) Understand that perhaps the relationship has NO FUTURE.
If you want a stable partner, marry and start a family, it is unlikely that you will achieve all that with a married man.
If you think that getting pregnant will make him stay by your side, it is another serious mistake. Very few married men take care of children outside of marriage.
4. Make rules for yourself.
This is one of the most important things when dating a married man: set boundaries so that you don't feel used during the relationship or when it ends.
Make sure you are the one who decides when and where to see each other, avoid seeing each other at home (so you will not create memories that may be painful in the future), do not answer at any time of the day (especially when you work or at dawn ) and live an active life that doesn't depend on it.
5. Give value to your time and presence.
Ask yourself what you get out of dating a married man. If the answer is nothing, you should try to make financial sense of your time in that relationship.
I'm not saying this the wrong way, but if he enjoys you and then goes to his house to pretend to be the perfect husband, you torture yourself by maintaining a relationship in which you invest time and feelings, but they do not receive the same.
If you take advantage of the relationship financially, at least you will not feel used and you will have had stability.
I fell in love with a married man and I want to forget him.
It doesn't matter whether or not you got involved with a married man, trying to get him off your mind is a good option if you are not emotionally ready for a relationship in which the other person is not committed to you.
It may take you a while to forget, but remember that with constancy anything is possible. The tips that we give you to get it out of your mind are:
Analyze what it means to be with him: suffering and frustration not being his priority, you will feel used ... Accept this feeling so that you can move forward.
Be your priority. Every now and then it's good to be a little selfish and think about your needs and wants first. He understands that to be happy you need peace and he cannot give it to you.
Stay away from him. If you are together at work or college, talk to him only as much as necessary. If possible, take a trip and stay away for a few days so you have time to clear your mind.
Focus your mind on your personal and / or professional growth. Do activities that nurture your knowledge or help you release your emotions.
I fell in love with a married man: phrases.
I don't know why I thought about loving you, if I know that I can't have you.
We are that countless story, which is never admitted, but unforgettable.
I wasn't looking for you, but I found you. I did not think of such a complex and uneven story. Yet here we are, you and me. Although our future is uncertain, I enjoy the moment.
As impossible as asking you to stay with me.
This secret love is driving me crazy.
What to do if I fell in love with a married man and I am married?
If you find yourself in this situation, some tips that we can give you are:
1. Analyze your feelings towards him: Do you really feel that he is love? Are you sure it is not something temporary? Remember that many times we confuse attraction and desire with love.
2. Find out if it is not a whim: If you have already analyzed your feelings, think for a moment if when you are with him the emotion intensifies, remains, or disappears. If it intensifies or disappears, it is probably just a whim.
3. Evaluate what it means to be with him: You can do it through a list of pros and cons, or simply by listing everything it means: to continue with your husband or not, if he would be willing to leave his wife, the collateral damage (injured children) ...
Why does a married woman notice another man?
Don't you know very well the reasons why someone other than your husband has started bringing you? Here we list them:
1. Routine.
They have been absorbed by the day to day, so the relationship falls into monotony and you feel bored. If you think this is the cause, try doing new things at least once a week with your husband so that you can forget about the other man.
2. There is no intimate connection.
If it's been a while since they did it, if they just lie in bed and turn their backs, or you no longer enjoy having sex with him, this is likely the cause.
If so, the best thing you can do is see a therapist to help you understand why they lost their connection as spouses.
3. The flame of love went out.
After a while we all change. Maybe you feel like he wasn't the right man for you after all. If you think this is the cause, you have two options:
Trying to light the flame again: this requires commitment and effort from both of you. You should stop thinking about the other man and focus on your marriage relationship. They can seek help from a therapist.
Take time for yourself: If you are not sure if love is over, take a period to meditate on your feelings away from both of you. Focus on yourself and what you feel.
Divorce yourself: it may be the hardest decision, but if you really believe that there is no way to fall in love with your husband again, it is preferable that everyone continue on their way and not hurt you with deception.
I fell in love with a married man older than me.
No matter what it was that attracted you to him, you should be careful in these types of relationships as they usually do not prosper.
Remember that he has more experience than you, and although you think you have everything under control and can handle it, it is possible that he is just playing your game.
Dating a married man: psychology.
Are you looking for an article that tells you if dating a married man is right? This is not, here we are not going to tell you if it is a good idea or not, we will only tell you to consider your feelings when doing it.
If after each encounter with him you are left with a bittersweet feeling, of frustration and a certain degree of sadness for not having him completely to yourself, the relationship is not worth it.
We hope that after reading this article you should not ask yourself again "I fell in love with a married man, now what do I do?"
This situation is not ideal, but it is very common. So remember to take care of your feelings and seek your happiness.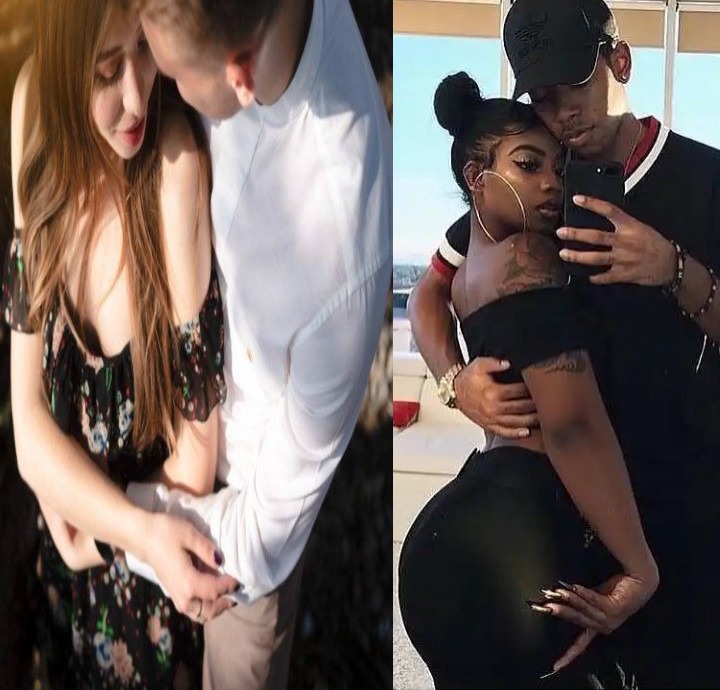 Content created and supplied by: DejBidem (via Opera News )