I have always had trouble getting a girlfriend. I try my best but thins don't usually work out or they end too quickly. Due to the fact that have been so desperate to be loved and appreciated, I have fallen in relationships with wrong girls that only wanted what I have.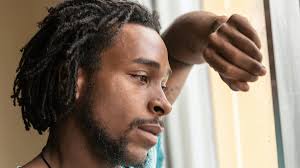 My last girlfriend was sticking to me only because of the financial assistance I render, and she left immediately I was wise enough to say no to her never ending financial requests.
When I told her I was done with the relationship, she couldn't believe it. She called me heartless, stingy, unromantic, weird and others stuff, but I made up my mind on my financial decision and she couldn't stay.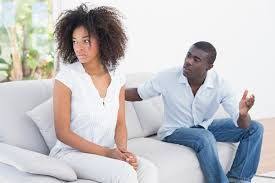 Again, I have been used. Heartbreak and frustrated, I started to make sense out of one of my favorite songs "All girls are thesame" by late American rapper Juice Wrld. I didn't know what to do next. Why do I get hurt for loving so much and dearly? Is love a crime? Do only foolish people love? The question came pouring at a faster pace than I could answer.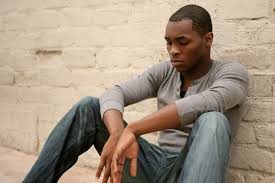 I decided to just take myself on a treat and try to forget the pain and sorrow I was feeling which actually made me feel better.
The next week, I decided to go to the bank and fix the issues I had with my account which I had been postponing due to tight schedules.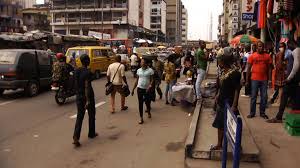 On this faithful day, I was at the bank to use the customer service and while sitting among other bank users who had come for thesame purpose as mine. Sitting right beside me was a young beautiful girl probably in her late teenage years, judging from her young look.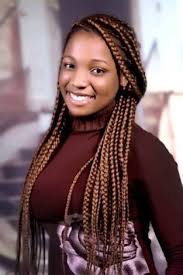 We didn't talk to each other at first as we were strangers to ourselves at that moment, so I decided just respect myself and mind my business. But I couldn't. I mean, this girl was so pretty and seems so approachable that I couldn't concentrate on my chat with someone on the phone, so I decided to log out from Facebook and try my luck.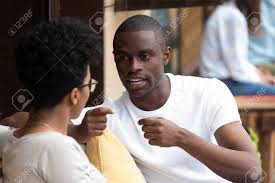 Normally, I get really nervous around girls for reasons even I don't understand myself, but I decided to take a shot.
Me: "Hello, are you here to use the customer service"? I immediately realised that was a thumb question.
She: "Yeah, and you"? Oh my God! I couldn't believe she asked a dumb question too!.
Me: "Yeah. I've been coming here for the past two weeks to get my number updated to my account. I lost my phone last month".
She: "Sorry about that. That can be painful you know".
Me: "Yeah. I used all my savings to urgently get a new one. By the way, I'm Gideon."
She: " I'm happy"
Me: "I know you're happy, but what's your name?"
She: " My name is Happy"
Me: "Ohhhh....Sorry about that." and we both laughed at that silly joke.
Then we started having little chats about ourselves and she told me that she's an 100l student at UNILAG, and she came to visit her aunt in Ikorodu. I told her little about myself self too, and to be honest, I've never felt so good around someone like that in a long time.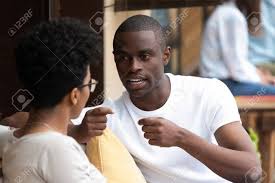 Soon, it was her turn to be attended to and she left me to go see the staff. Then I was alone for the next 15 minutes hoping this wouldn't end like this. I kept staring in her direction in admiration and affection though I have only known her for less than an hour.
Finally she was done. Then the scare came. She was heading towards the exit door without saying bye! My heart was beating hard and I thought that was what it felt like to be heartbroken. "Next!" Came the voice of the female staff that just finished attending to her. I knew I had to clear my head as I was approaching the table, as I didn't want to mess up by giving wrong information to the staff out of absent mindedness.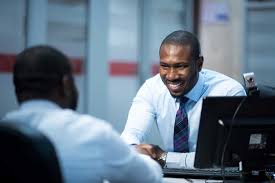 After 15minutes of questions, typing and mouse clicking, which was like a torture to me because of what was racing in my mind, I was finally through and had to go.
"Next!" The voice came again.
Passing through the metal detector door which was unusually heavy for me to pull, I finally came outside to the noisy and sunny word and was about to start looking for bike to enter when I heard "Gideon! You're leaving without me abi?" I couldn't believe it. She was waiting for me all this while! I turned around with a huge grin on my face.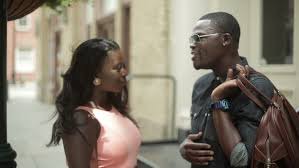 "I thought you've gone" I replied.
"C'mmon! Even if I wanted to leave, I could have said goodbye at least . So did you get your stuff done?" She asked.
"Yes. I'm finally through with everything. Where are you going?" I asked.
Then as fate would have it, we were going in the same direction but she would drop at a bus stop before mine. Then walking side by side, our hands held each other. I looked into her eyes and I couldn't believe I'm enjoying all these good feelings all by my self. We talked and she laughed most of the time because for reasons I don't know, she found everything I say funny.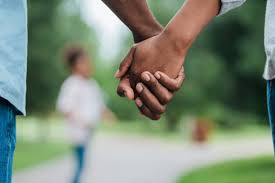 When we finally boarded a bus home, I became a little hungry and bought two gala and two soft drinks for her and myself.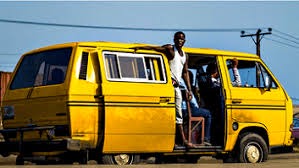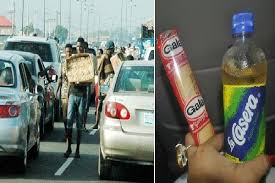 "Thank you". She said with a charming smile.
Soon enough, she fell asleep and rested her head on my shoulder. I was feeling on top of the world at that moment. When I knew her bus stop was a few meters away, I woke her up.
"Sorry I slept off" she said and looked embarrassed.
"It's ok. We both had a stressful day at the bank today". I said.
Then we both looked at each other's eyes again and I couldn't believe how beautiful and innocent she looked.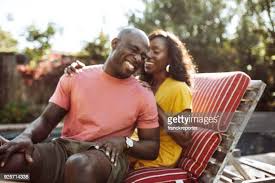 "Lucky Fibre!" The bus driver shouted.
"Lucky Fibre wa!" She replied with her soft voice. She held my hand tight for like five seconds and let go. She alighted the bus and waved at me. I waved back. I have never felt so good all my life.
Later that evening, she called me on phone to ask how I was, but I offered to call her back when I knew it was going to end in a long conversation as I didn't want to burn her credit. We later chatted on WhatsApp for hours and I must say it was the best day of my life.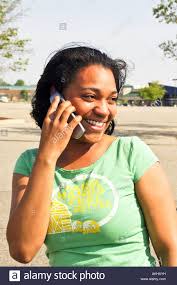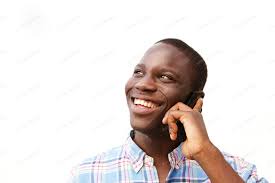 I invited her to come over to my place a few times and we shared great moments together. Though I might be older than her by a few years, and the fact that I'm actually a very tall person at 6ft2, she doesn't seem intimidated by me. She would scold me over the phone at times when I upset her and would apologize when she makes a mistake.
Though her coming over to my place at times wasn't the way I wanted things to be because I live with my parents and four annoying siblings, we seem to share a great bond together that makes everything worthwhile.
The moral of everything of my love affair is this:
Never be afraid to love. You might not be loved in return but you never know who will appreciate you.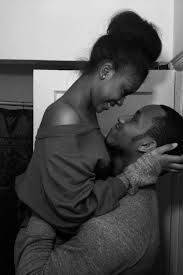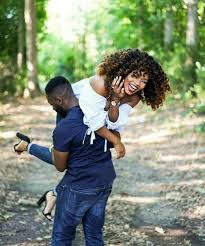 Happy valentine!
Content created and supplied by: GideonOgbike (via Opera News )