As Valentine's Day is screamingly notable for proffering of gifts to lovers, a man identified as Alex Sam has stunned everyone when he allegedly disclosed to his girlfriend that he wanted nothing as a Valentine's gift from her.
Alex Sam, who might have reflected deeply and logically that Valentine's offers are lucidly temporary, made this known on his Facebook timeline.
According to him, he patently preferred "peace of mind" in their relationship to Valentine's gifts which his girlfriend sought to offer to him.
He wrote: "she woke up this morning and called to ask what I want for Valentine, I replied nothing but peace of mind".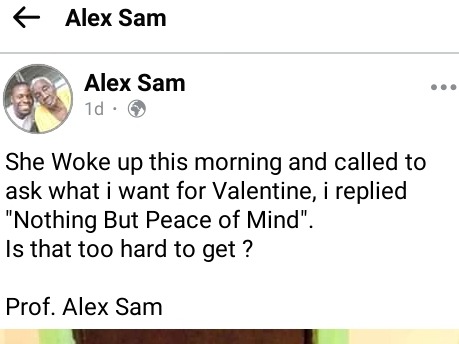 Having made this known, he queried: " is that too hard to get? "
Of course Alex Sam's public post showcases a black mire which some relationships have fallen into. It additionally stands to delineate that some lovers care immensely about Valentine's offers without putting any effort to fill the disheartening gap in their relationship.
Today, we have only few days to step into fourteen February, but yet many lovers are obsessed with Valentine's gifts and not peaceful relationship
Do you have "peace of mind" in your relationship?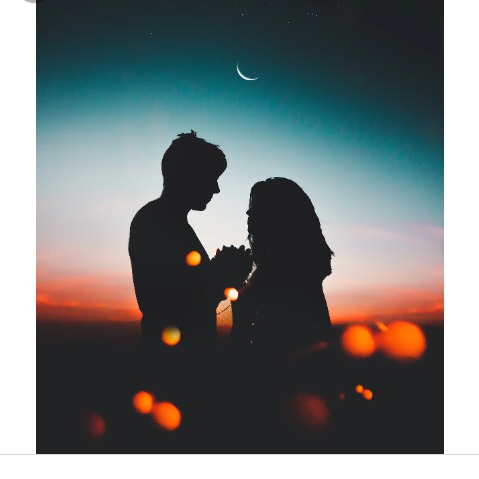 Content created and supplied by: ByChinatu (via Opera News )