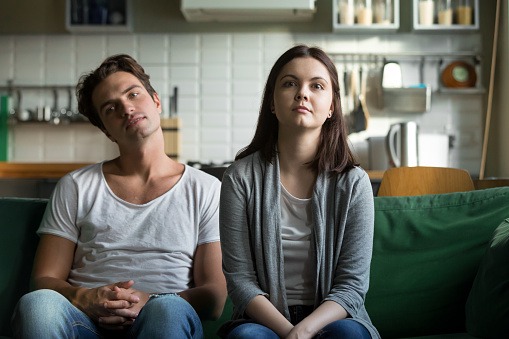 Just because you're in a relationship doesn't necessarily mean you're on the same page with your guy. As human beings, at different moments, we all want different things, and sometimes that makes our relationships conflict with us. You may be able to settle down, but he isn't, which happens occasionally.
Staying in a relationship that has lost the amount of comfort it had earlier can be frustrating as well as painful. Communication with a partner is like oxygen to life; the relationship itself dies when communication dies.
The last thing you want to do is waste your time with a guy/lady who's never really going to make a commitment. How can you say if that's the case, though? There's a saying that goes, you should never waste time recycling, and yeah, how real that is.
No one wants to get into a relationship that is dead-end. Most of us want that true, genuine, long-lasting love, and sometimes our search for it can lead us to remain in circumstances that are the opposite of what we want. Why is it happening? Well, instead of looking at what is, we get too wrapped up in the potential of what might be.
This guy is dating you and he's only checking too many boxes. And you seldom encounter chemistry of this kind, so you'd be crazy to let it slip away! Sure, he doesn't seem to be on the same page as you, but maybe you'll be able to get him there with just a bit of motivation.
Perhaps if he knows how great you are... maybe if you can help him get over the ex that broke his heart... maybe if you can just wait a little longer for him... maybe he'll step up and be how you want him to be.
I have many times deluded myself in this way, and I have seen many others do it as well, so I can assure you: it never works out well!
Look at the situation as it is right here, right now, and then decide what you want to do. Don't let yourself be drawn by what might be. These are the main indicators that you're wasting your time with him in order to help you get there, and he won't commit to you. He tells you he doesn't want to be in a relationship, so believe him if a guy says he doesn't want to be in a relationship!
It doesn't matter the motives, the facts do. He probably means that he doesn't want to be with you in a relationship. It is also true that, right now, he doesn't want to be in a relationship with someone. He may want to concentrate on his job, he may not be emotionally ready to settle down, he may want to be single and free. Maybe he's got some really great reasons, but again, things don't change. He probably has feelings for you, too. Again, if he does not want to be with you, it does not change anything.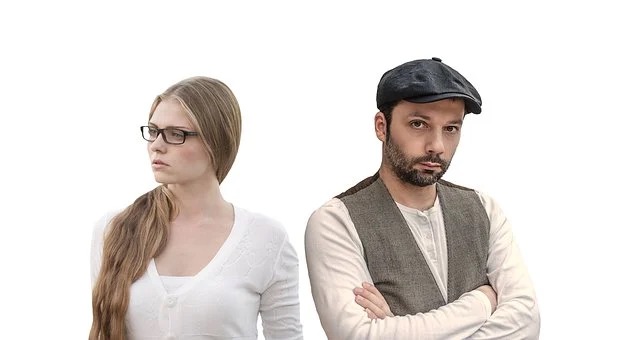 This is particularly true of men a lot of times when we tell how we feel by actions rather than words. A man may not come out and tell you, "I don't want to be in a serious relationship with you," but by his behavior, he will show you that he's not serious. Flirting with other women in front of you is one way of getting the point across loud and clear.
Now you may make the mistake of thinking that he's just trying to make you jealous because he likes you so much (at least, that's a mistake I've made in the past, or rather a self-imposed delusion!) but what's more likely is that he shows and affirms that he's a free man who can do as he likes.
He's dreaming about the future... and you're not there...
Maybe he's dreaming about how he wants to live in Europe for a couple of years, or maybe he wants to move out and change jobs, or get out of town and live a suburban life.
It's all well and good, but it doesn't seem to factor you into either of these plans, it doesn't even ask for your opinions on the city versus the suburbs, it only tells you that this is his dream, and it doesn't really seem to care whether or not you're there for this hypothetical future.
When a man is really invested in a woman, he will share with her his true self. He's going to encourage her to see him really, to see the man under the mask.
If all your interactions are surface level and he's not really opening up or showing vulnerability, then he may not be really invested in you.
At the same time, don't confuse a guy with a guy who is serious about you, who is all feelings and emotions and insecurity. This can also be a sign of a man wasting his time sometimes because this guy is a mess and only looking for a crutch to lean on when he gets together.
You know this is not what true love should feel like. You know something's wrong, you just don't want to admit it, just because you don't want to leave and start with someone new all over again. You are in this already, so you're just trying to make things work and find it out, even if that means wasting some of your precious time!
Sometimes, living in silence is the first warning sign that something in the relationship is not right. Do not confuse this, however, with the companionable silence shared by couples in a long, happy marriage. There is a case of two individuals who know each other so well that they are relaxed in their silence and do not need to have small conversations. But silence allows for an arid, loveless environment in the event of a disintegrating relationship where two people no longer have anything to share.
A relationship will last only when two people share the fundamental principles of life and love, no matter how good the chemistry is. And if your relationship is not the case, maybe you're wasting your time. This is not to suggest that love does not exist between people of different cultural or religious backgrounds, but that it helps if they feel the same way about what is and is not necessary in life for a relationship to succeed in the long run.
Content created and supplied by: SmartBrain (via Opera News )