Although in relationships, I'm not an expert. I'm only doing this so that our young ladies' eyes can be opened to the truth. The truth is that before her mid-20s virtually every lady wants to get married but many behavioral patterns and problems with attitudes have deprived her.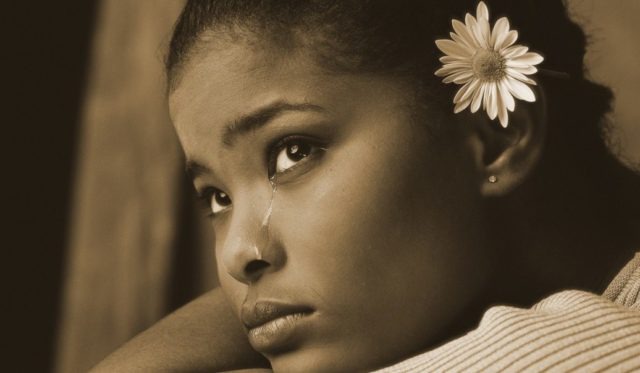 However, we are in a country where people are never aware of being responsible for their misdeeds, their misplaced priorities; rather they regard it as devil 's assault and thus as a marital breakthrough from shepherds to alfas and herbalists. The myopic statements which lead many of our women to late marriages are presented below, without a waste of time.
1. I can't Woo a Guy
Personally speaking, ladies who utter these statements are somewhat childish and are deprived of what relationship entails. They are full of overblown ego and pompous not knowing that a lady is always expected to smile; be friendly and polite to the guys who approach her and also respect their courage to have approached. Being friendly doesn't mean you 're just a flirt and getting cheap. Yet we all know it sounds absurd for a lady to walk down the street to a random guy and start wooing him. But telling a dude that she loves his clothes and the smell of his perfume is not a crime for a lady. This is the first element from which to start a convoy. I know some people will even say, "I forbid God to do that." Don't let your pride and overblown ego land you in OLX
2. I can't Marry a Man with Small Joystick
The Bible says all that God has done is wonderfully and wonderfully done, so why do you condemn the creature of God? you will discriminate against guys who have very small joysticks. It doesn't matter at all whether this is 1.5 or 2.5 inches. Our ladies normally land in late marriage when searching for big joysticks.
3. I can't Date a Jobless Guy
Ladies in Nigeria are preferred and often find it easier to obtain employment, unlike their male counterparts who are facing a lot in the labor market. Being unemployed is not a stigma and does not make a man worthless or useless, so why should a lady make outright discrimination against dudes who have passed through the four walls of tertiary institutions and can't find jobs later on? Ladies who speak out against unemployed people in this myopic/discriminatory statement lack rational thinking, which usually ends up with many of them in late marriage
4. I can't Manage with any Man
You 'd hardly consider a lady willing to stick to a guy across thick and thin. Life is all about standard though, and our standard is based on our discretion. Others would say "I can't marry a guy living in a self-contained apartment;" "I can't marry a guy who makes less than 200,000" a month; "he 's got just one vehicle, it's only a Camry sef .. if it's Range Rover, I 'd handle it" Honestly, my interest in a lady diminishes the moment she says she can't manage it with a kid, but with a kid already created. Proof has it that ladies who always utter this assertion settle for less at the end of the day
5. My Husband must be Tall, Handsome, Chubby, etc
Avoid being misled by Nollywood films, for the sake of Heaven. Stop looking for a tall, handsome, and six-packed guy. That is not going to bring food on the table. Those qualities are all right, of course, but these unrealistic pictures of dark, tall, chubby, and gorgeous dudes that keep you waiting unnecessarily; these people may not even come and ask for your hand in marriage and you are already 37 years old before you know it. So be wise; if you find a loving caring man who loves you and brings you peace and joy, feel free to marry him. If your husband's as short it doesn't matter.
6. I can't wash the clothes of my Husband
I was shocked when I heard a lady say she's not a maid and she definitely can't wash her husband's clothing. On a rather serious note, no guy with a lady with this ludicrous attitude will walk down the aisle in his right sense with reasoning. She surely isn't ready to marry
7. I don't take Nonsense
Some ladies have bad character and in their locality are known as miss no-nonsense; they can't relate well with men; they disrespect their toasters anyhow, they shout anyhow at their boyfriends, mothers, and mates in the hostel; they 're quick to embarrass people whether they're right or wrong. They 're not married yet they're going to say how they're going to thrash out their mothers-in-law who are trying any poo with them. These ladies may only have boyfriends so getting husbands would be very hard for them. When you show the above acts, people will only date you because of age, but will not marry you. Men are only going to date you because you're beautiful and sexy and they're just going to use you to calm their konji. But when it's time for him to get married, they will dump you and choose another girl who has a good and well-cultured character
8. I won't Respect my Husband if I'm Richer than Him
Most ladies made another short-sighted and unreasonable remark. Does that mean that a man should try to keep his wife out of reaching greatness only because he does not want her to be richer than he is? If we should follow this statement Women who make this declaration are irrational, and they are in a position that makes it hard for them to find someone with whom to settle. Those ladies categories will never bow to the richer or the richer husbands of their husbands
9. I can't marry a man who doesn't work in Shell or Chevron
Yesterday, when I was having a gist with a lady, I felt so ashamed and she said she couldn't marry a man who doesn't earn up to 500k a month and I was like, you'll end up spending the rest of your life in the house of your parents.
10. My Wedding must be an Elaborate one
Maybe you've attended wedding ceremonies from friends who've lavished money like no tomorrow. Life isn't a bed of roses, mind. An elaborate marriage won't ensure a satisfying life after marriage. Our parents did not spend their wedding extravagantly yet they are living to reap the fruit of their endurance. This reminds me of a lady who has almost stabbed my uncle to death just because he said he wanted a low key wedding and less lavish.
Let those who have ears hear.
Thanks for reading this little piece i hope you've gained one or two from this, don't forget to share with your friends and loved ones
I drop my pen at this point 
Content created and supplied by: Utomobong6 (via Opera News )