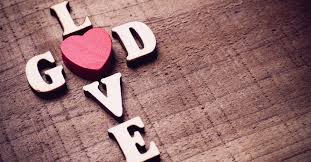 i saw on a friend's status where he had quoted a quote ''The greatest weapon in God's arsenal is fear,that is why he made hell" Now, thats one big faulty,fallacious,wrong and spurious statement.Observe
*Atheists do not even buy the idea of an intelligent Creator talk less of being scared about a place of eternal condemnation.They believe this things are myths and it doesn't even move them. Now this scare should be general,shouldn't it?
*Most religious sects do not even agree with the existence of hell. So imagine their messages
*Now,hell is is an eternal destiny,it only becomes when you die. Assuming it was something realized during the course of one's existence and lifetime.it would have been the main scare. Don't you think? It is true that many are in the faith,be in it to escape hell but nah. The idea of a lace of eternal damnation was never to scare people to Christ.
It was designed for the Son of perdition along with those who reject a very powerful gift of God,trampled the Son of God under foot,treated as an unholy thing the blood of the covenant and insulted the spirit of Grace. The greatest battle ever fought and are still being fought are battles where there is contention for authority,dominion,possession and restorations of relationships. These are predominantly battles of more spiritual significance and avenues even though with physical acts in play. They include the casting down of Satan, the Fall of man and the return of dominion to man by Christ. Now, we see that in the last point in which God won and still wins, his weapon was love(in extension grace, mercy).
Things and steps he took were all of love. The gift of his son, the reinstatement of man, the reconciliation of man, the amendment of a long lost relationship. These were all products of love. Scripture says that Love never fails and the Possessor of the wisdom before time began is this and knows this.
Romans 5:8 but, God demonstrates his own love for us in this, while we were still sinners, Christ died for us. It doesn't say, while we were still sinners he scared us to serve him. Nah. We must fear God and revere him because he is God and we love him. We all know that Fear compels but does not always constrain but LOVE COMPELS AND ALWAYS CONSTRAINS. But we must know that God has various dimensions within him.
Content created and supplied by: Holmeshenry (via Opera News )