Many men today are fond of cheating on their spouse, not minding they are married. Some women today, are the major cause of the reason while their husbands cheat on them.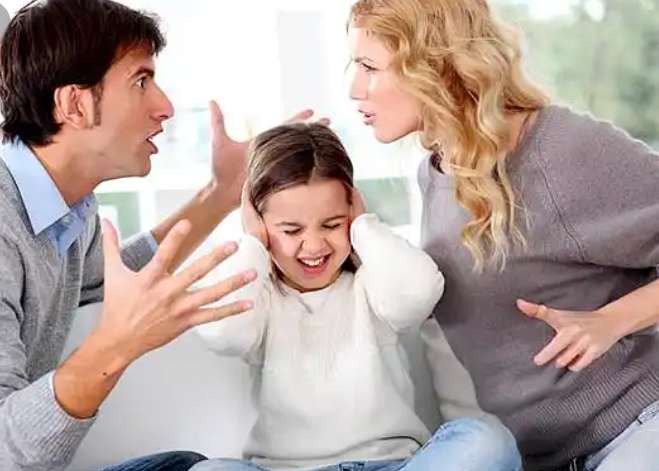 Some men today do not want to cheat on their wives but, sometimes their wives keep pushing them to the wall. Some women are gradually distroying their marriage due to some certain behaviours they posses. Most broken homes we see today, is as a result of the things the couples have done. There is no doubt that some men are naturally a cheat, while some are pushed to cheat on their wives due to some certain behaviours their wives posses. As a married woman, if you have a husband that doesn't cheating on you, my dear count yourself luck and hold on to your man. Women are meant to be their husband's back bone and will do anything to keep their man and not distroying their homes by possessing bad behaviours that will make them lose their husbands to another woman.
Below are certain behaviours most women posses that push their husbands to cheat on them:
#1. Denying your husband food for unnecessary reasons
Most women are fond of the attitude, of not giving their husbands food for unnecessary reasons. As a woman you have no right to deny your husband food, whether he does something wrong or not. Some women even go far to the extend that when they have a little argument with their husband, they expect him to beg them before they serve them food, which is very wrong. This act may push your man into the hands of another woman.
#2. Nagging
Some women can nag to the extend that their presence irritates their husbands. The first thing most women use to welcome their husband home, is argument. A nagging wife is never content. She complains about everything most of the time and makes harsh criticisms. She would always see faults in everything her man does. Most men feel uncomfortable with such women and this may push them into cheating on their wives due to depression.
#3. Letting your maid cook for your husband and wash your husband's clothes
Some women can be so senseless and lazy to the extend that they leave their maid to do everything in the house, including cooking and washing for their husbands, which is absolutely wrong. This behaviour might make your husband see you as an irresponsible, lazy and unreasonable lady who can't take care of her home and husband. And this act might make your husband fall into the hands of another lady or better still your maid.
#4. Starving your husband sex
This act is the worst part of all. Most women are fond of this act. Some women deny their husbands sex for unnecessary reasons. This is the major cause of why most men cheat on their wives.
#5. Disrespecting your husband
Most men expect their wives to give them all the necessary respect they need. Men love to be respected especially by their wives. Some women don't have an atom of respect for their husbands at all, which is very wrong as this might make them lose their man.
#6. Flirting with other men
The worst thing a woman can do, is to cheat on her husband with another man, as this may not only make their husbands cheat on them but also lead to divorce or a broken home.
#7. Not been able to take care of your child
Some women are so lazy to the extend they can't take care of their children. Some women even find it hard to breast feed and carry their own child, which is very wrong. This act may ruin your marriage and make your husband think less about you. Some men might even chase you out of their house and go look for a good woman who will be to take care of his child.
As a married woman, if you want a long lasting marriage and if you want to own your husband all alone to yourself then you must avoid this behaviours.
Share to enlighten women and to create awareness.
Thanks for reading!
Comment, like and follow to get more updates
Content created and supplied by: Rateme (via Opera News )