This gist I am about to share with you is an interesting one, that will need your advice at the end of the day. It involves a guy and his girlfriend whom he has been dating for months now, and his claims of how she has been treating him, which is the reason why he is seeking people's opinions on it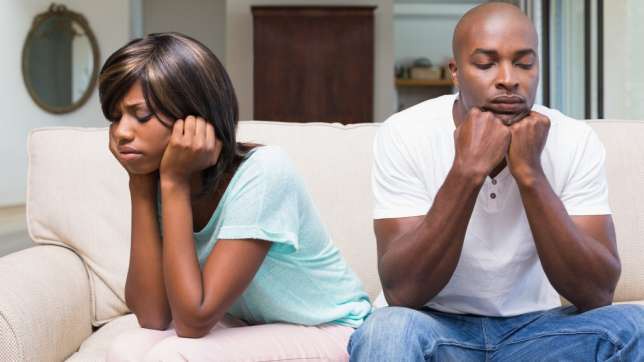 Photo used for illustration only
Relationships mean a whole lot of different things to different people, and also people do have their reasons why they are into one. For some, they are in there because of the material things they can gain, while others go into the relationship for how they can better each other. According to this guy, his girlfriend never offers him food anytime he visits and he will have no choice but to always buy for them to eat.
However, he seems confused on why his girlfriend would be behaving like that to him, and to the extent that, whenever he calls to tell her he is coming over and also asked if there is some food in the house, she will snap and asked him if he doesn't know where they are selling food. He said although whenever he gives her money, she does cooks though, if he doesn't, she will never use her money.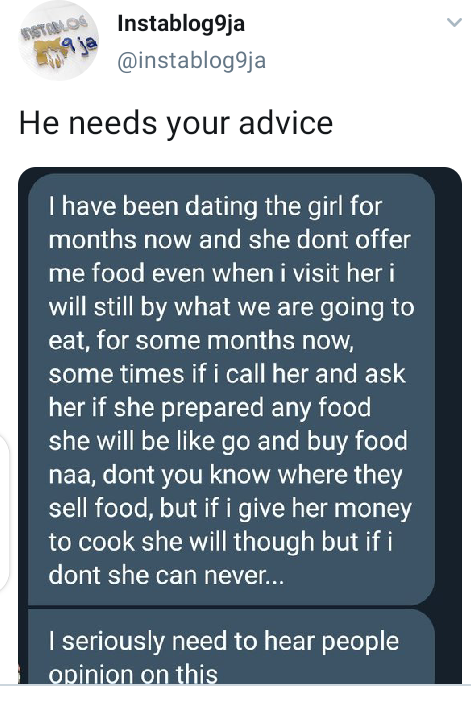 In my opinion, this lady doesn't love her boyfriend enough that is the reason why she doesn't give him food whenever he visits, and she is stingy and this goes to show that she is in the relationship for her material gain and not for something real.
Dear esteemed readers, what is your opinion on this? He needs your advice on this.
Let's hear your thoughts in the comments section and LIKE, SHARE, and FOLLOW for a more entertaining gist.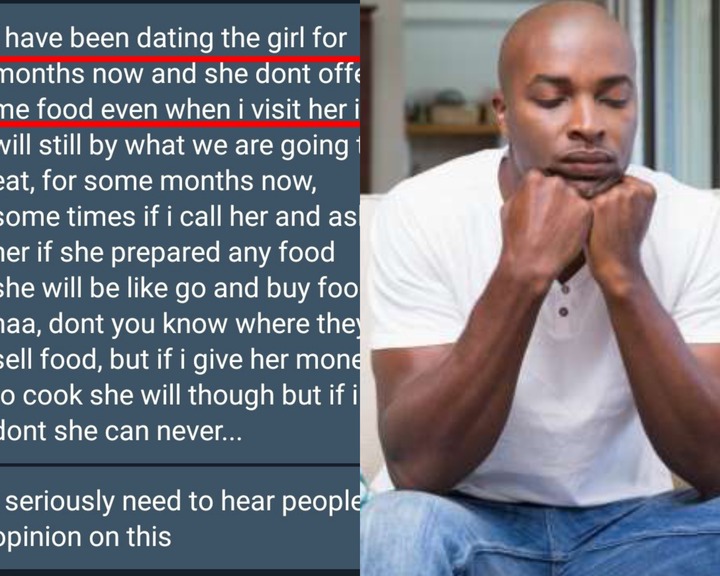 The photo on the right-hand side is for illustration only.
Photo Credit: Instagram, Instablog9ja, 1stladyblog
Content created and supplied by: 1stladyblog (via Opera News )