As a man or woman, have you ever felt like you are the only one doing most of the work to sustain your relationship, this is the feeling this particular young man by the name King Josh, had to face while trying to get a girl he was interested in to take him more serious.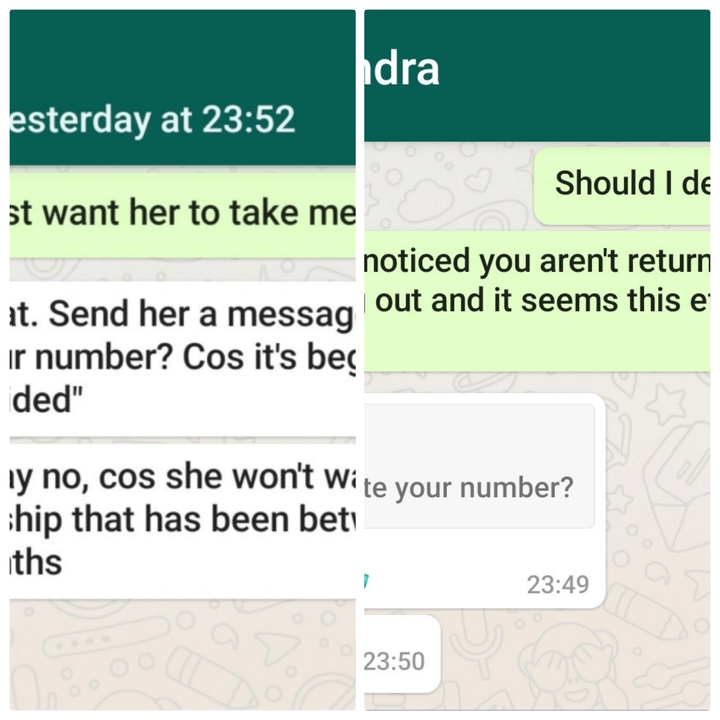 For eleven months he kept on trying his best, putting in the efforts to get her attention but the lady who goes by the name Sandra, still showed no interest. He then proceeded to send her a message via WhatsApp on the advice of his friend to see her reaction. Only for him to be disappointed by her response which he never expected.
See the screenshot of the message he sent her and the reply he got.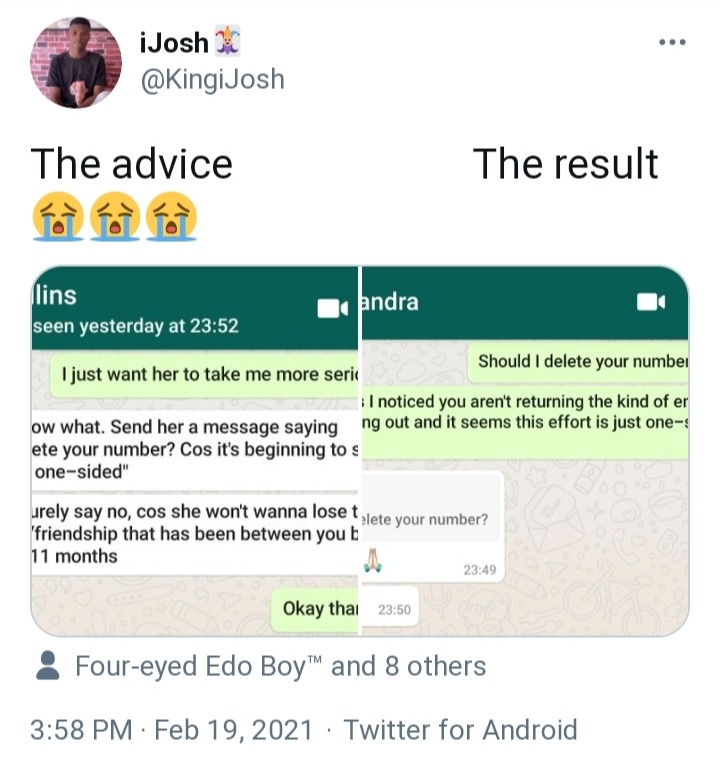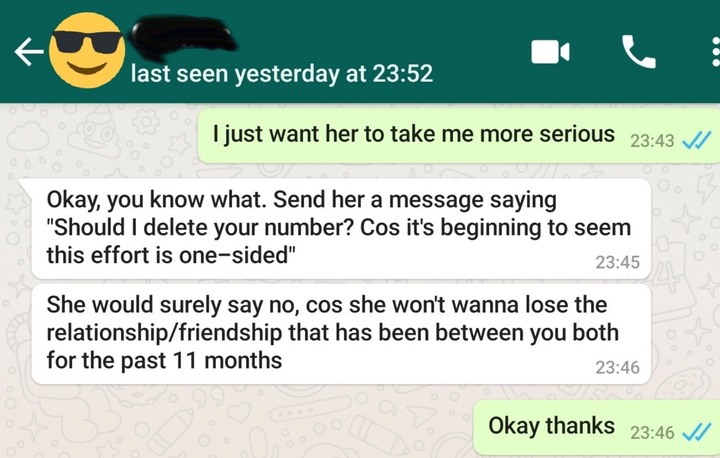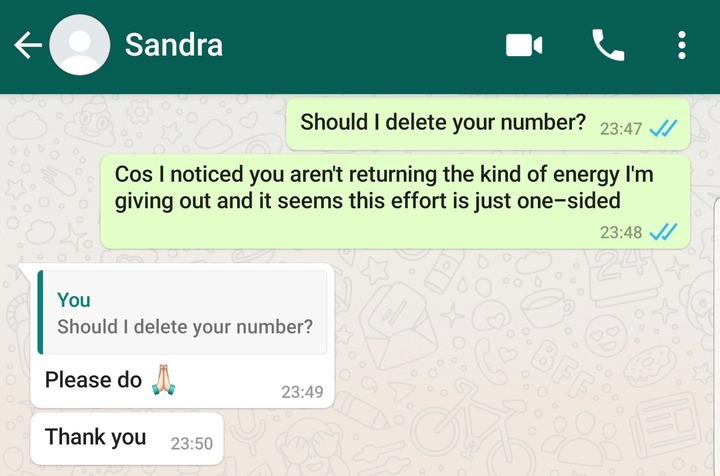 In the private WhatsApp message he sent to the girl, he threatened to delete her number since she was showing no interest in him thinking that it would make the girl change her mind. However, she told told him to go ahead and delete it. The feeling was so painful for him that he could not help posting it on his twitter page for people to console him. It had generated lot of reactions from twitter users who saw the post. Some of them blamed Sandra for wasting the man's time instead of been honest about how she feels about him earlier on. Others supported the girl for been truthful. See some of the reactions below: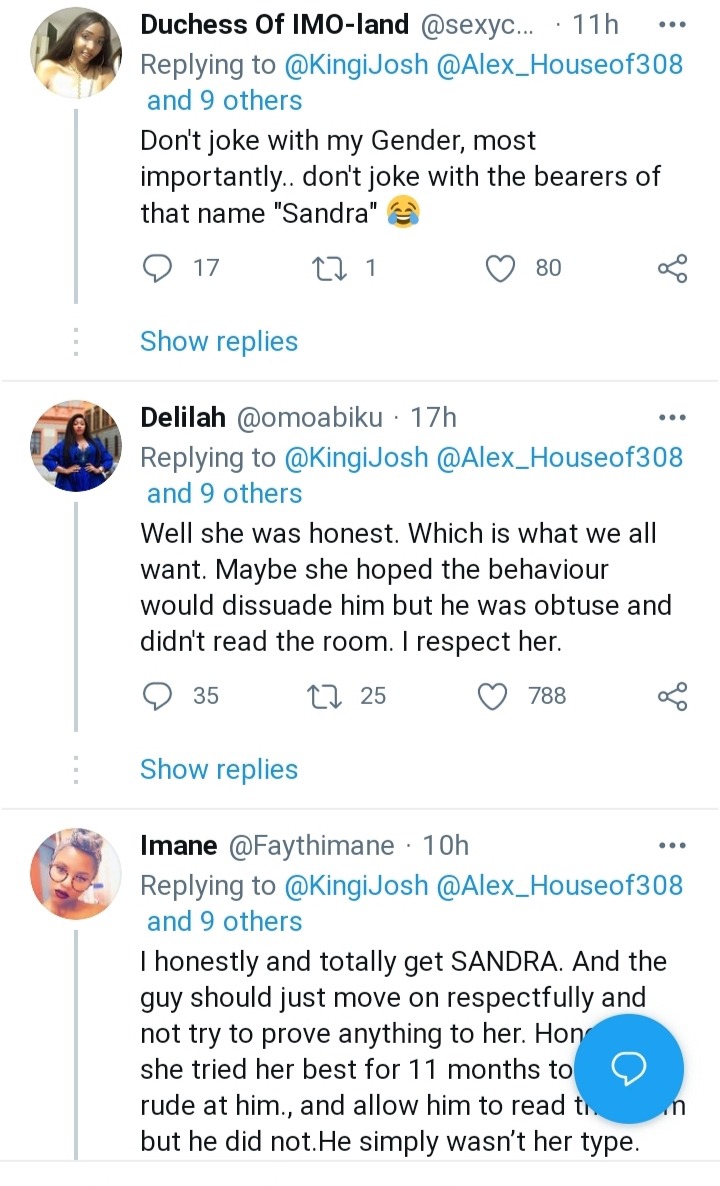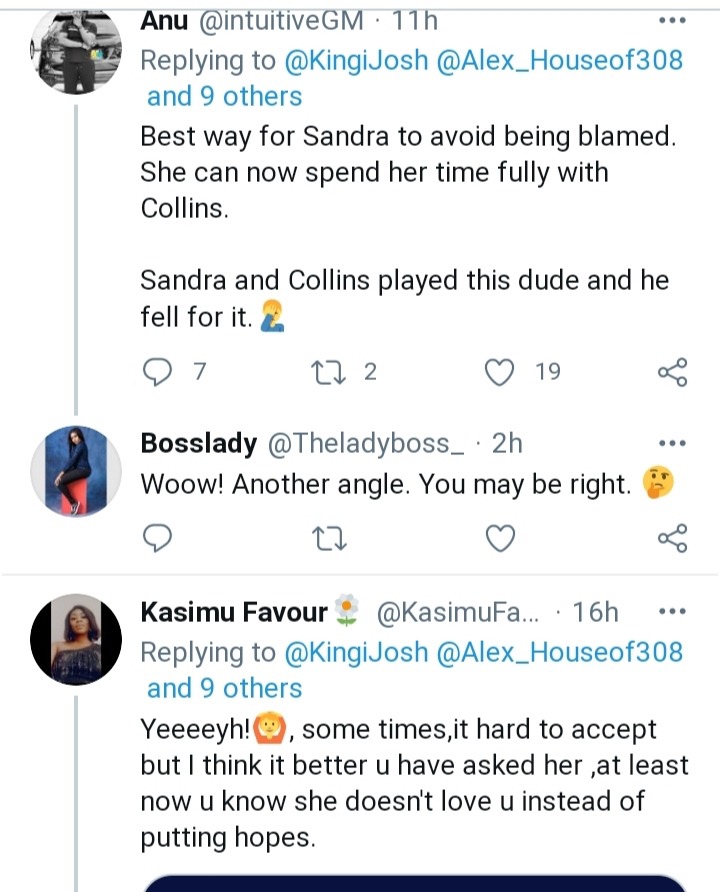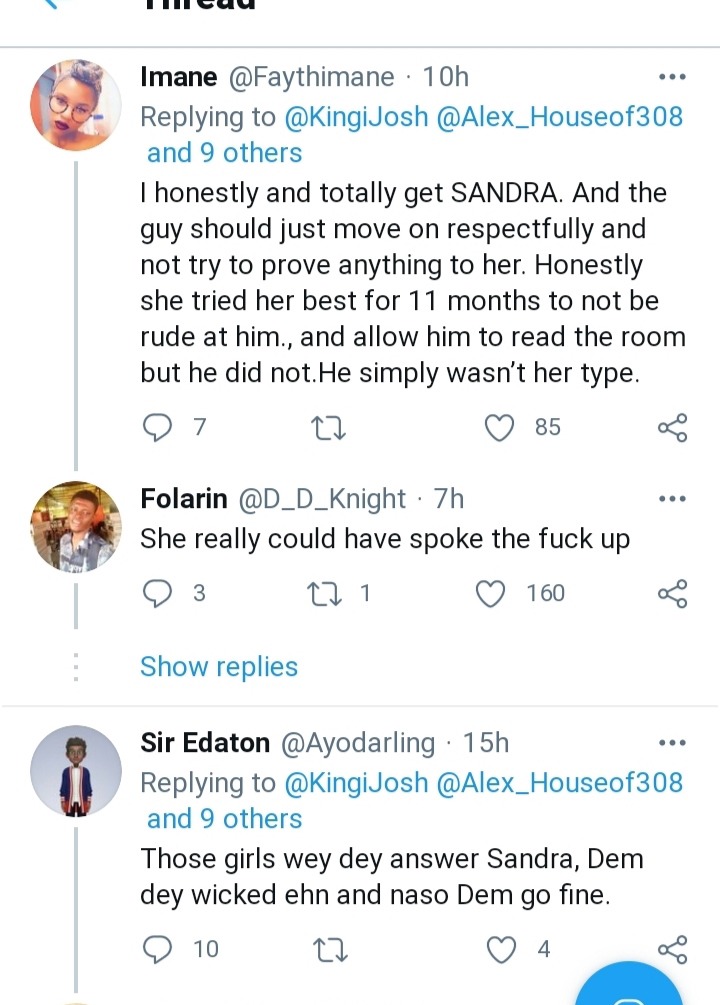 It is always important to know your stand in a relationship with someone so as not to get disappointed in the end and suffer unnecessary heart break. It is sad that relationships this days have become a daunting task because of lack of proper communication between the partners. Most times the efforts needed in sustaining the relationship is left for only one partner which is not good because he/she might get tired and give up on the relationship.
Content created and supplied by: Miraclemedia (via Opera News )