There is a yoruba proverb that says "if a small kid is cutting tree in the forest, only the old man looking at it will know where it is going to land", it implies that no matter how you think you are grown, your parents or older people around you know life better than you, not because of materialistic things because they are already in this world before you came.
In African, punishments and beating with love from parents is not something strange to us because we not only count it as a way of correcting of that child, but to avoid him/her from making mistake you already made or avoiding him from walking in the path that can affect him negatively.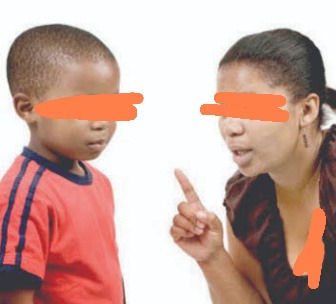 So with that, we have turned both punishments and discipline to a culture to show a stubborn child the right way, and also african parents will also call you back after you get a serious beating from them to come and eat food.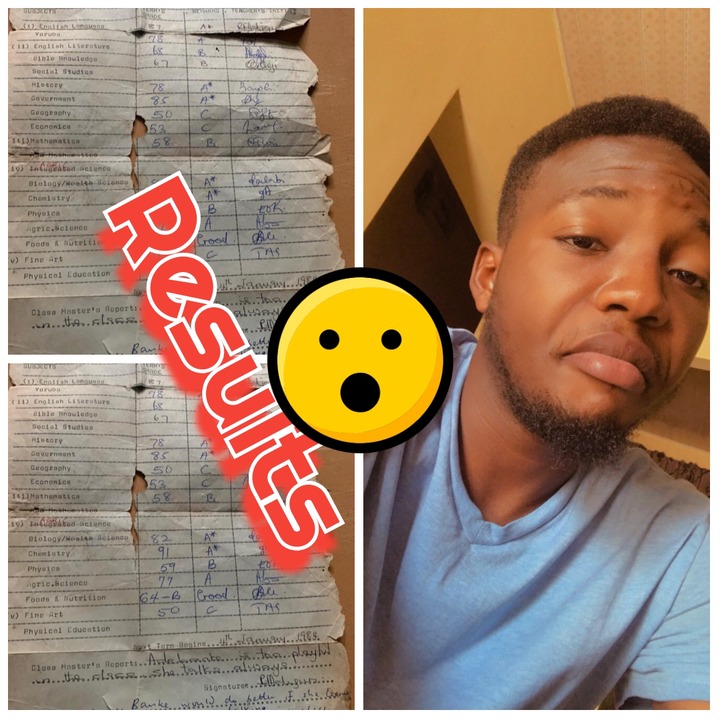 I saw this particular tweet on Twitter which brought much controversy among twitter users mostly among Nigerians that saw it.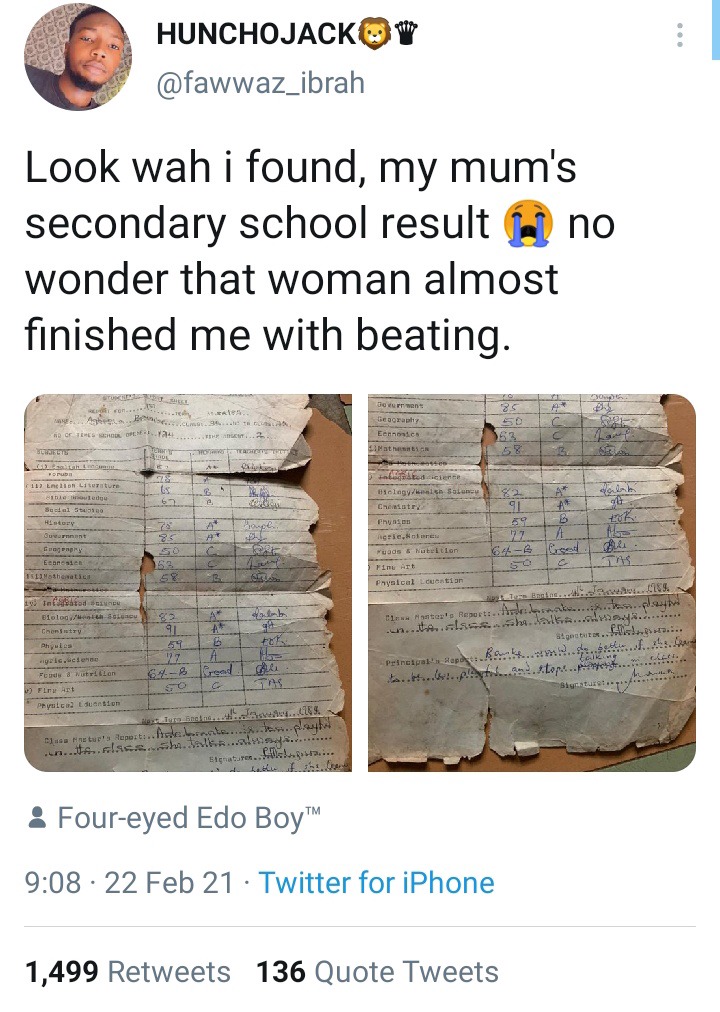 The guy who is also the poster known as fawwaz put out the photo of the certificate of his biological mother for people to see mainly because he usually get beaten from his mother probably when he scored a low mark.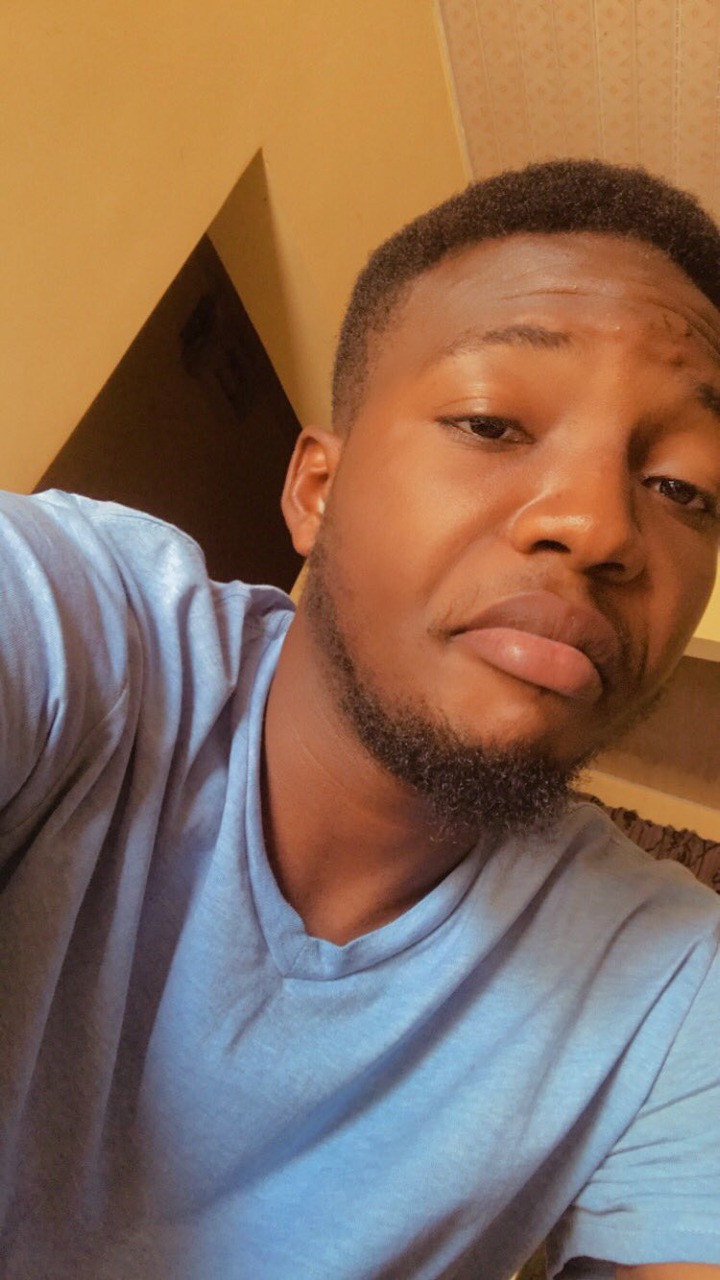 The certificate recorded below contain the grades of her mother when she was still in school then, but with the way that torn result looks like, it would have been more than 20 years and the hilarious part is that the woman may have forgotten about it.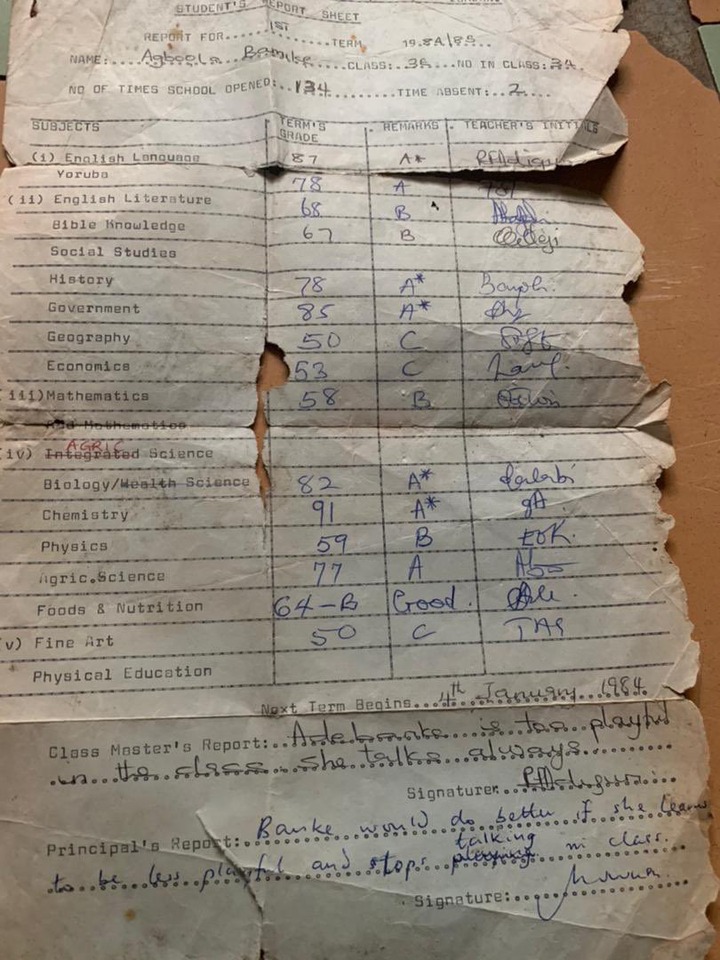 The woman was really brilliant with the grades she had which were written on that paper, on most of her compulsory subjects she had "A", can't you see that our parents are extraordinary brilliant that why they used that zeal to train us in order for us also to be better than them.
Tryst most twitter users, see what they said about the guy tweets;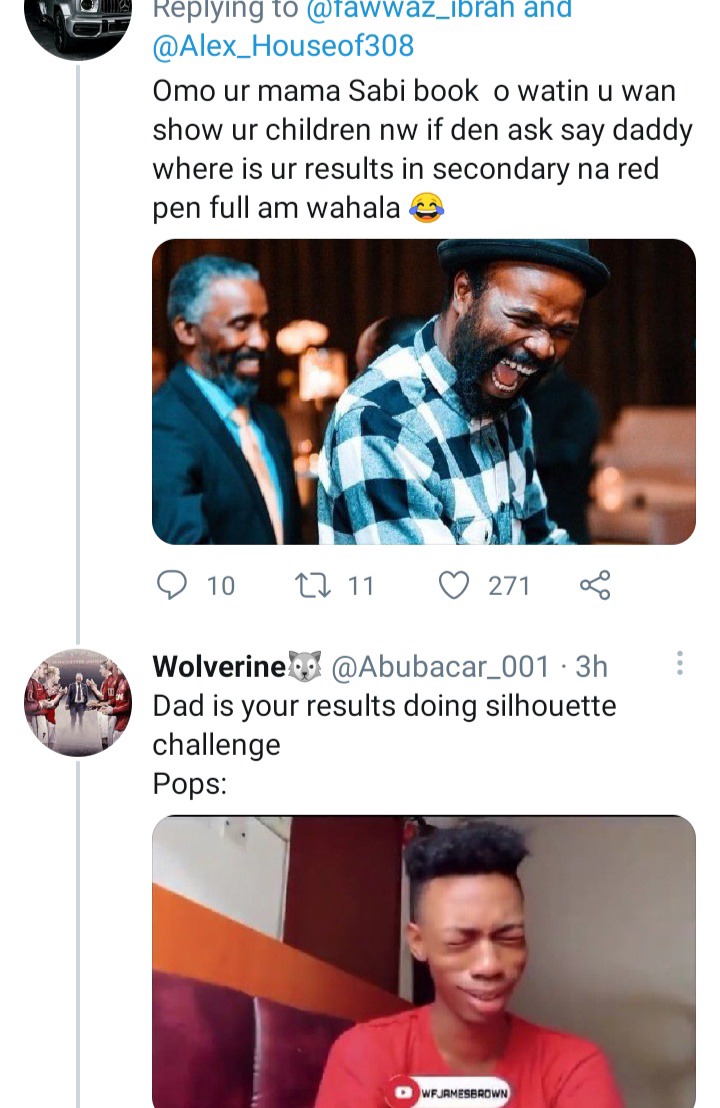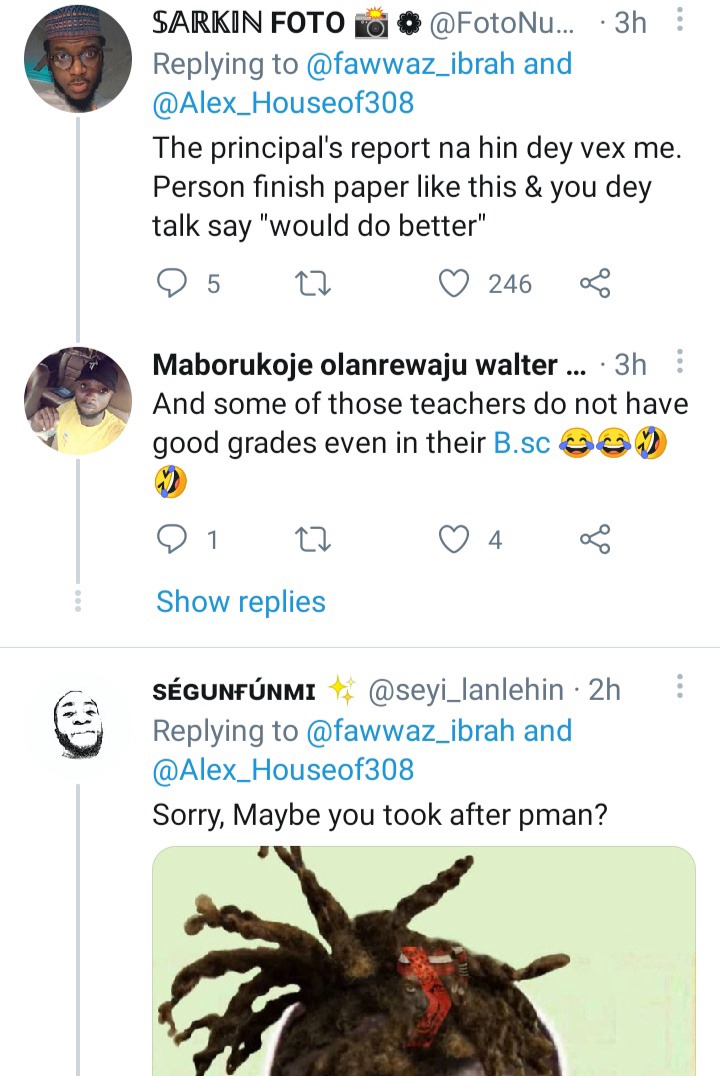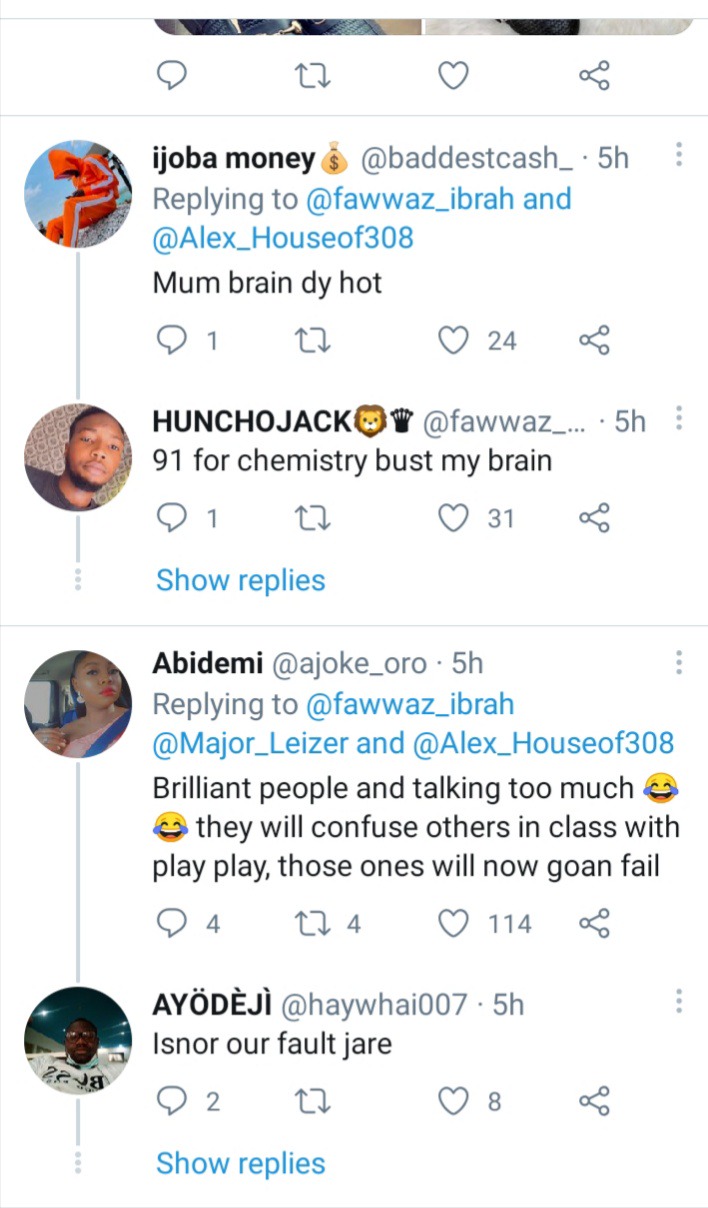 Source:https://twitter.com/fawwaz_ibrah/status/1363762691828043777?s=19
Content created and supplied by: Ameboibadanblog (via Opera News )