Abuse, of any kind, is usually complicated, difficult to identify, especially emotional abuse, and much more difficult to get out from. This holds true for Ijeoma Linc who took to her twitter handle @CuteAijay to share her ordeal in an abusive relationship.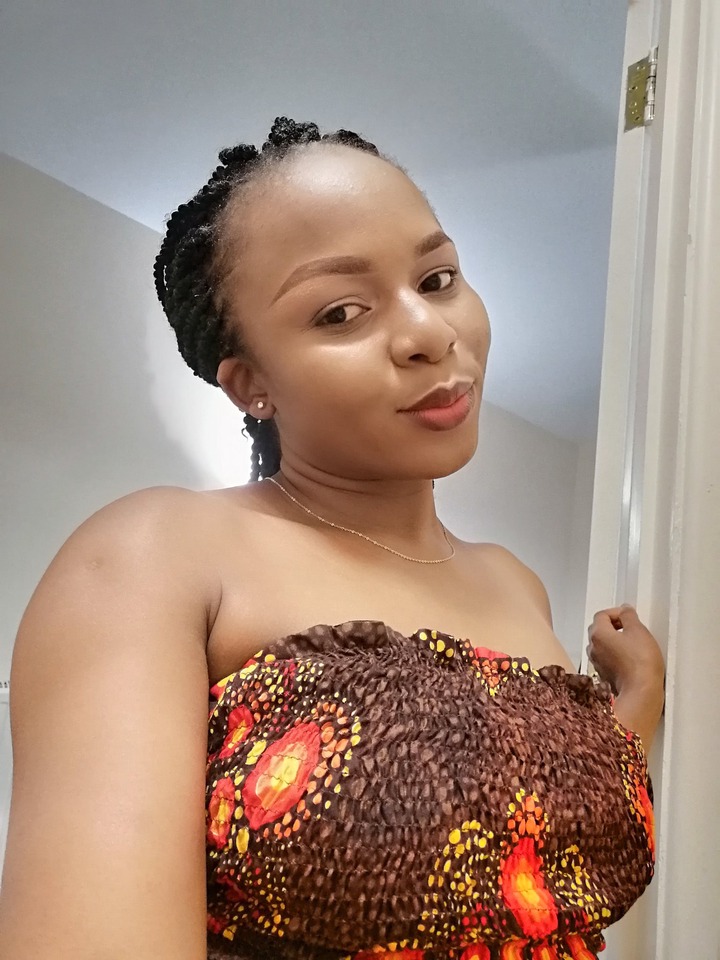 Recounting her experience, Ijeoma said she was new to man and woman relationship when she met her man who was all sweet and wonderful then she felt she has found the one. She said the abuse started with a physical assault like a slap following an argument then generated to emotional abuse.
In Ijeoma words, the beatings are just because he loves her and perhaps doesn't want her to mess around or go wild as he always come back to apologize which she must accept anyways or else another round of assault.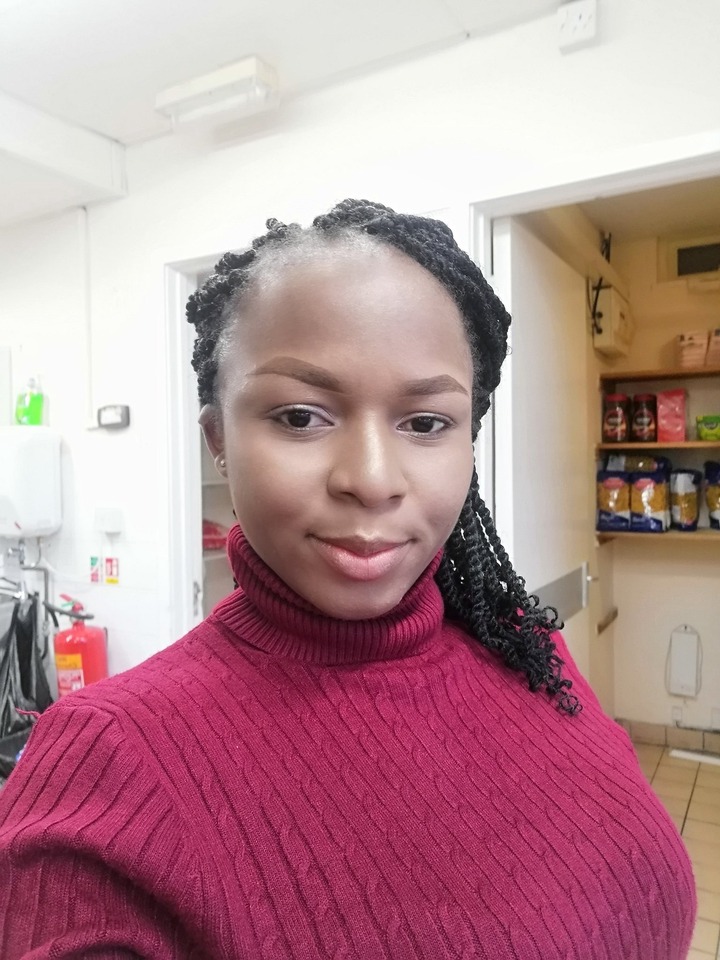 Ijeoma said the abuse went on for years because he made her believe she can't live without him even though she knew everything was wrong because she never saw such acts with her parents. She wrote; "one day, the usual happened in my house, I didn't know my parents were at home even until my dad came out and gave him a thunderous slap and walked him out!"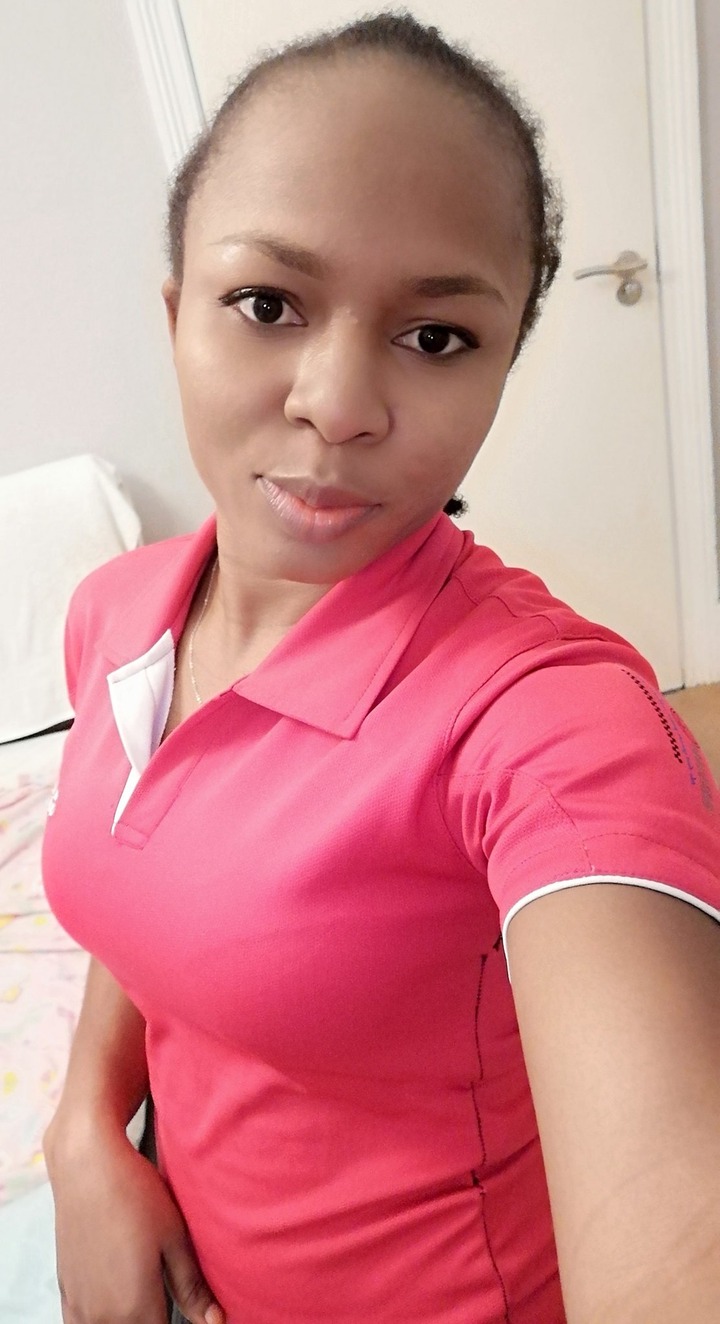 According to Ijeoma, it was not easy letting her love for her man go because she needed marriage badly to liberate her from poverty but her parents stood with her in all and with their support, she was able to break free after a year. continuing, ijeoma said she never understood the damage done until she started being abusive to her subsequent men but eventually started another round of healing therapy with the help of her mother who understood the fact that it is better for her to be single than to make the life of a friend miserable.
In her words, Ijeoma wrote; "importantly to note, I was allowed to heal at my own pace! Mum and dad were ther all the way making it easy! I realized my self-worth again, could love again, became more beautiful and love found me!"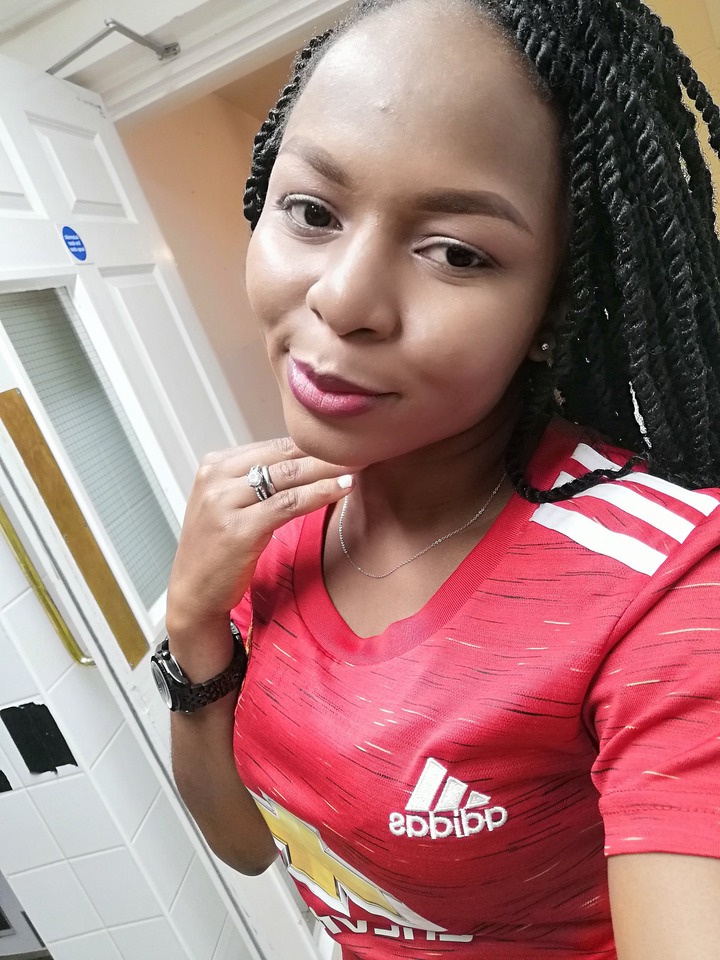 In conclusion, ijeoma advised anyone in a toxic relationship to speak up to a trusted person perhaps parents, according to her, parents do understand and will help after all what will they gain seeing their children sad.
See the complete tweet below: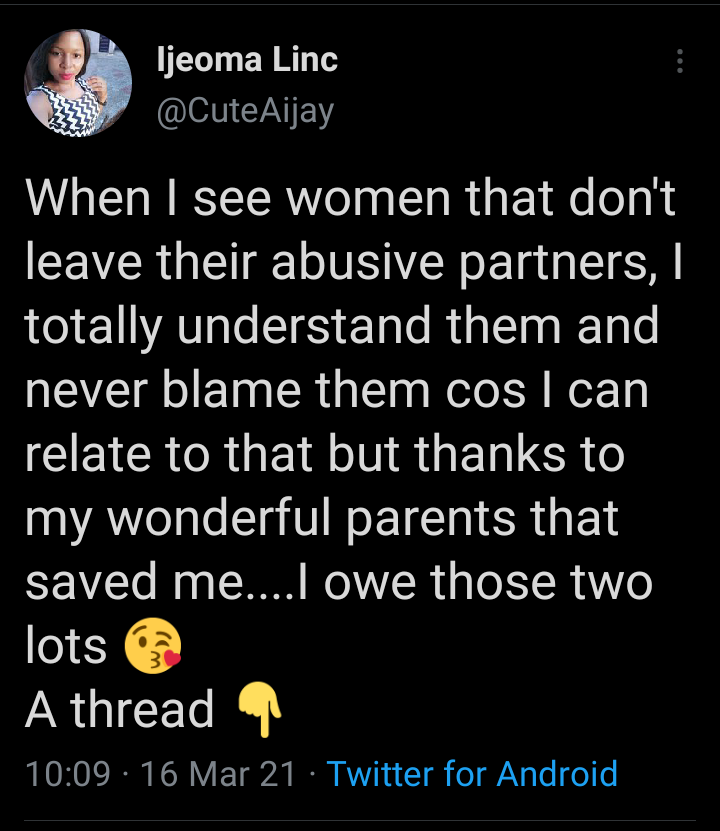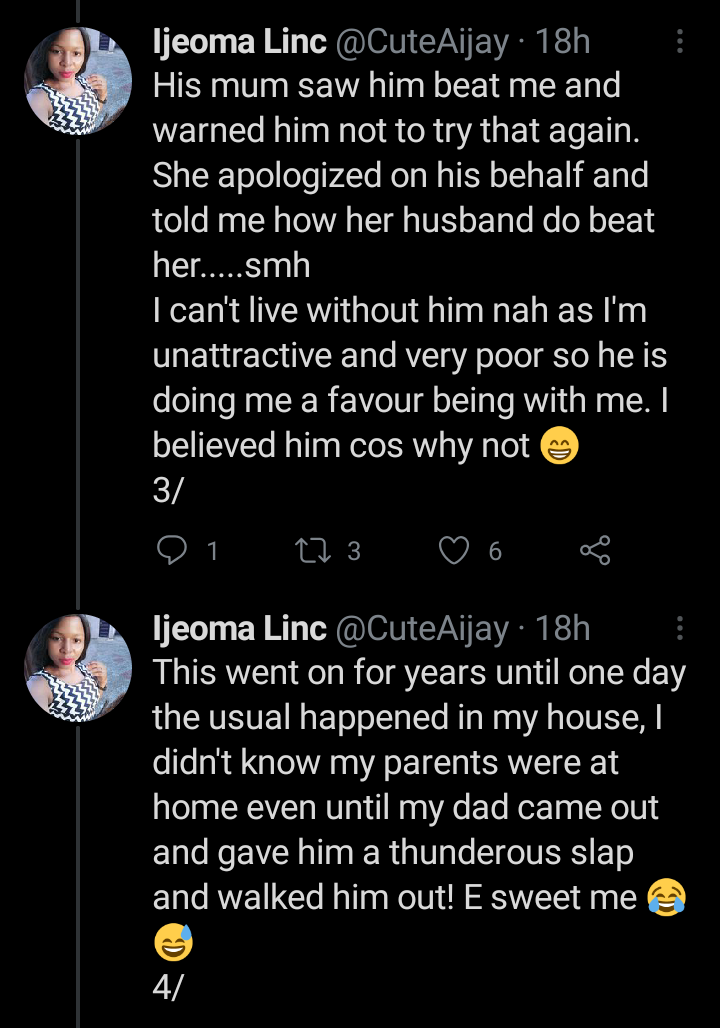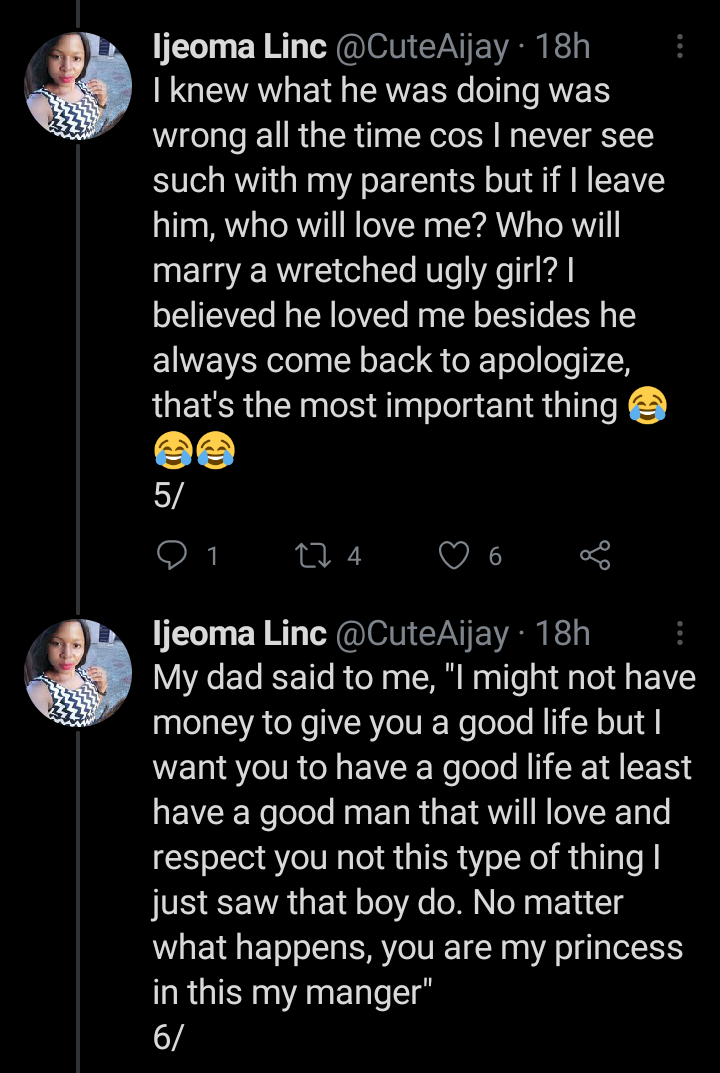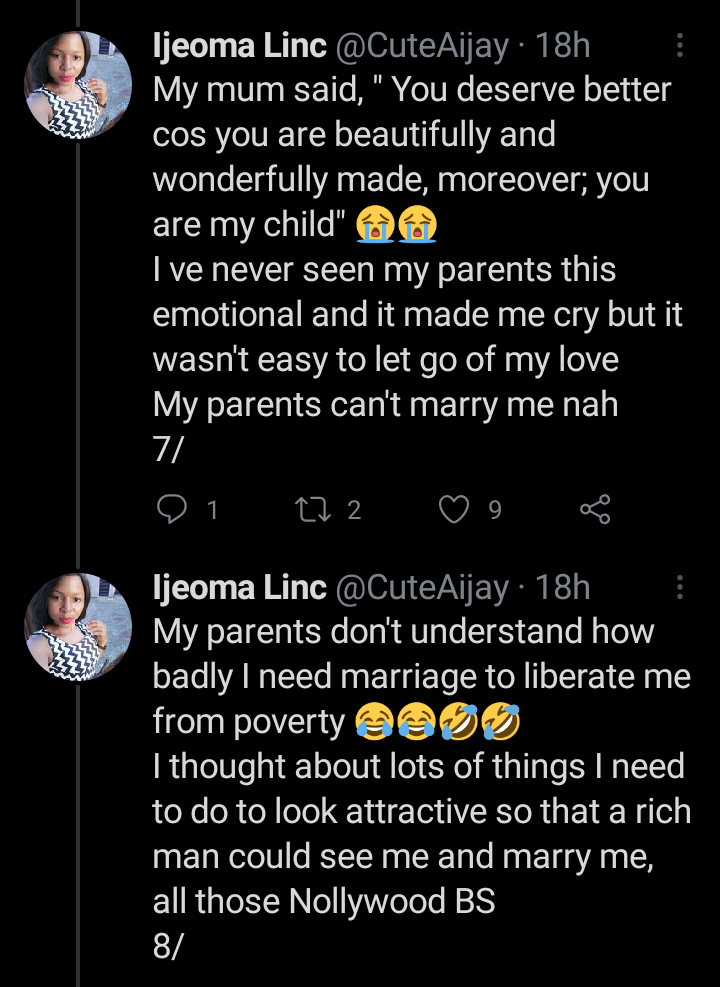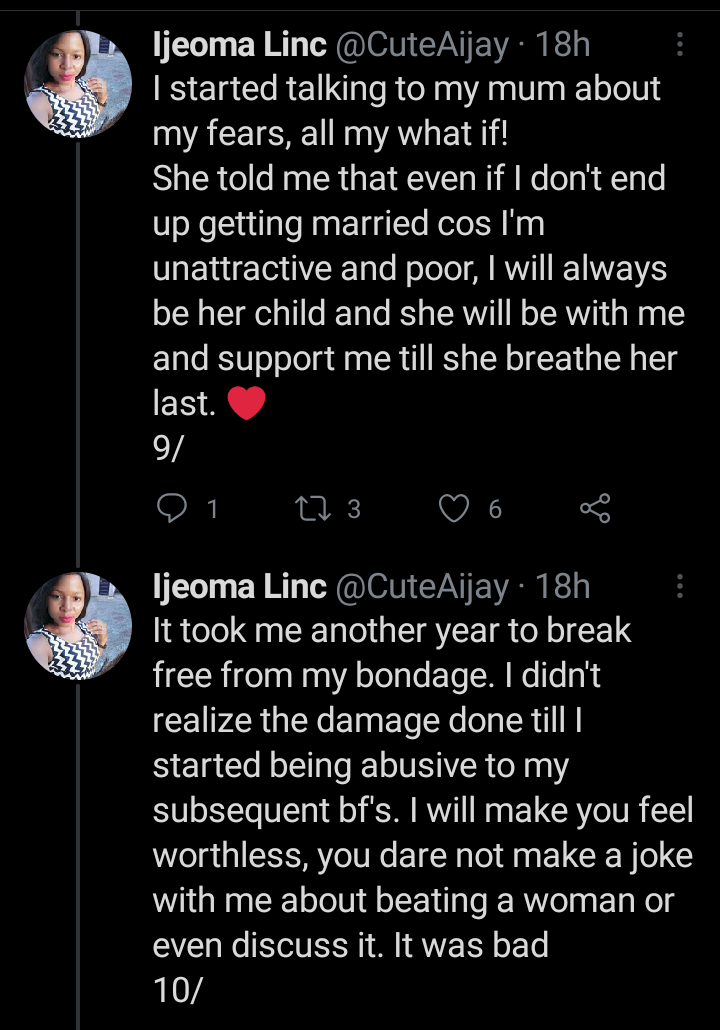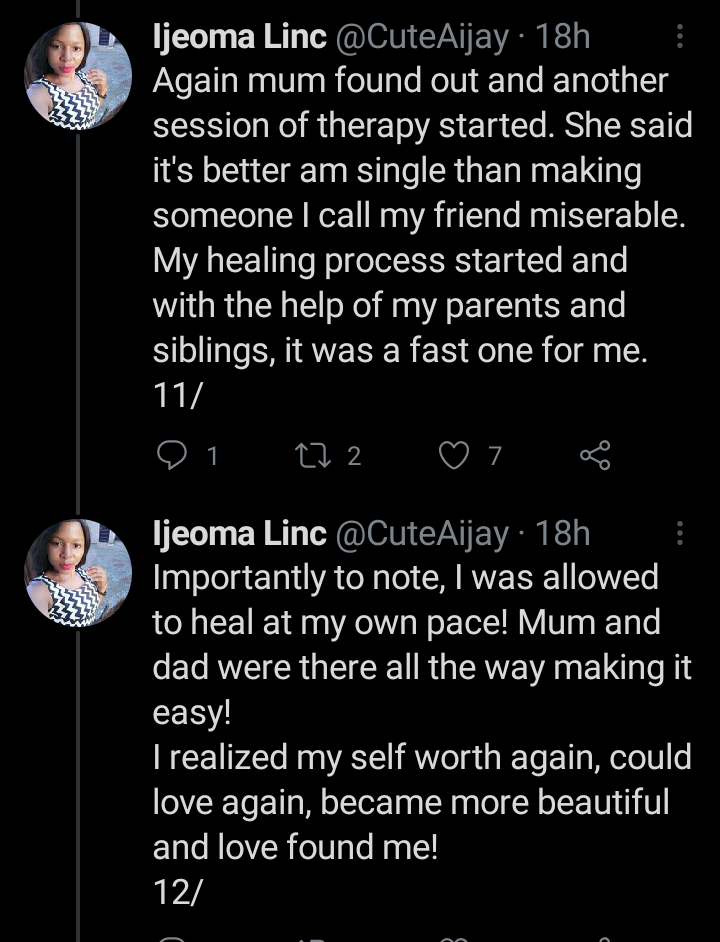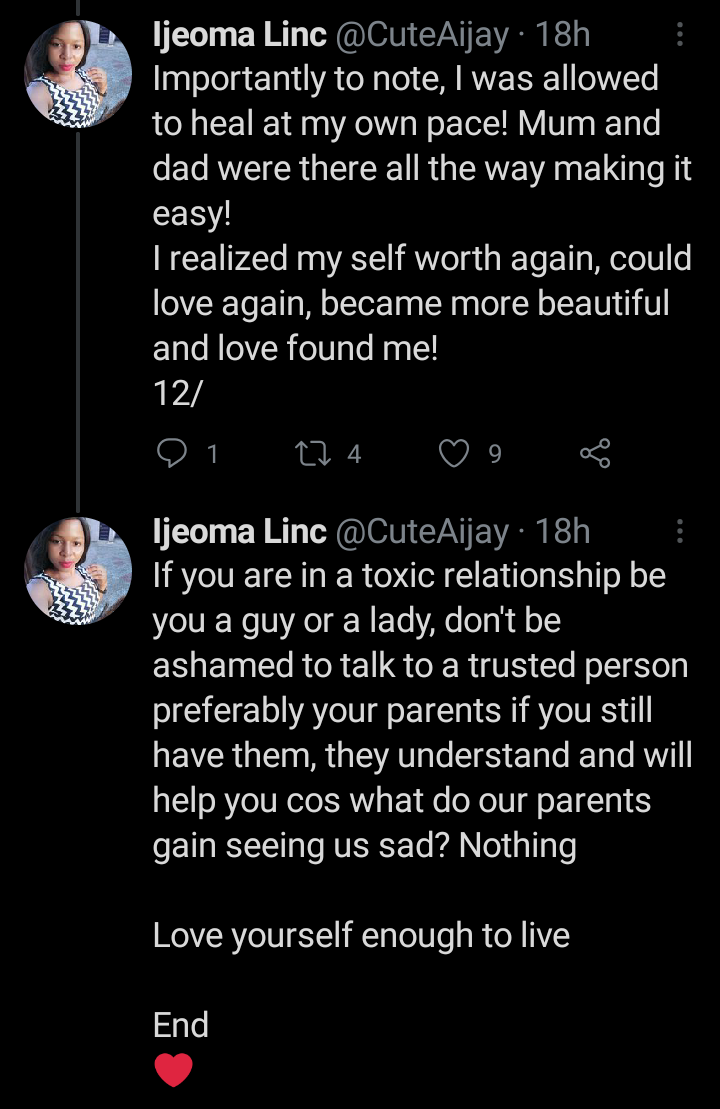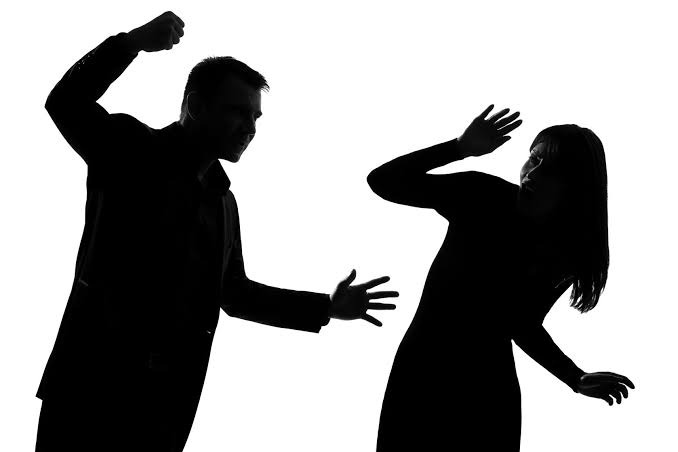 Source: Twitter NG
Content created and supplied by: Masterjjboy (via Opera News )