It's the goal of every man who loves their woman or wife to keep her happy and satisfied.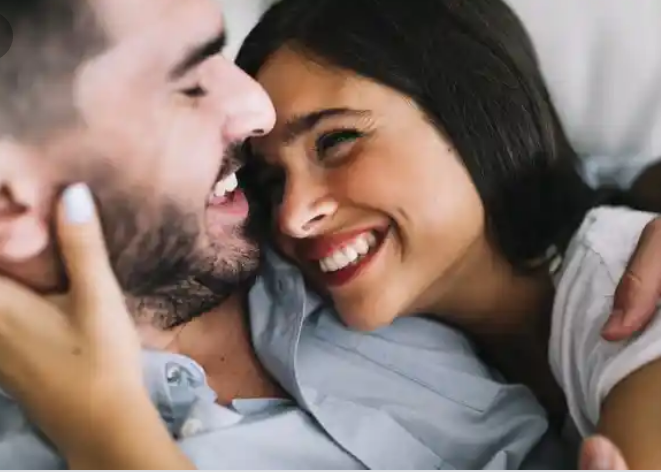 Keeping a woman happy and satisfied is not easy, also it is not a difficult thing to do. However, it needs focus and commitment.
There are men who thinks that keeping a girl happy involves spending a lot of money while also offering her most of your time. But I tell you today that keeping a girl happy is not all that expensive but it takes commitment, time and a little bit of your money.
You should also know that, when a girl loves you so much, keeping her happy would not be a difficult thing to do.
Here are the simple things you can do to keep your woman happy and satisfied.
1. Show that you love her, not only in your actions but also in your words.
2. But her gifts that she would like.
3. Call her when you have to and so text her when necessary.
4. Be romantic even till the eye you look at her.
5. Make out time out of your daily busy schedule to call her.
6. Give her her privacy.
7. Respect her boundaries.
8. Always be romantically available when she needs you.
9. Listen to what she has to say.
10. Offer her your support when she needs it.
11. Don't let her know when another girl is hits on you.
12. Make love to her the way she like it.
13. Tell her jokes to make her laugh and smile.
14. Apologies to her after offending her.
15. Don't keep secrets from her.
16. Make her feel special.
17. Have a private time with her. A time when just the two of you would be alone.
18. Compliment her when she pleases you. .
19. help her carryout some house chores.
20. Hug and kiss her the way she likes it.
21. Take her out on a date.
22. Do not lie to her.
23. Call her sweet names.
24. Hold her hands in public.
25. Don't cheat on her.
Content created and supplied by: Ideallove (via Opera News )