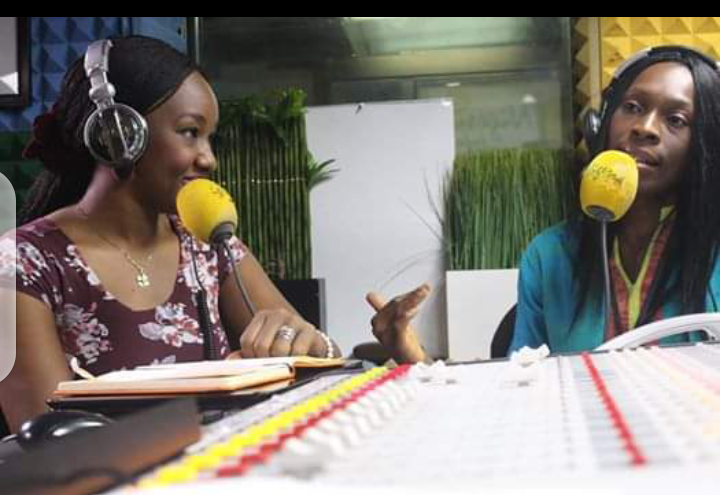 Chioma Nwigwe who is a Relationship Expert and Counsellor, took to her verified Facebook page to debunks a popular myth about marriage.
Checkout the screenshots: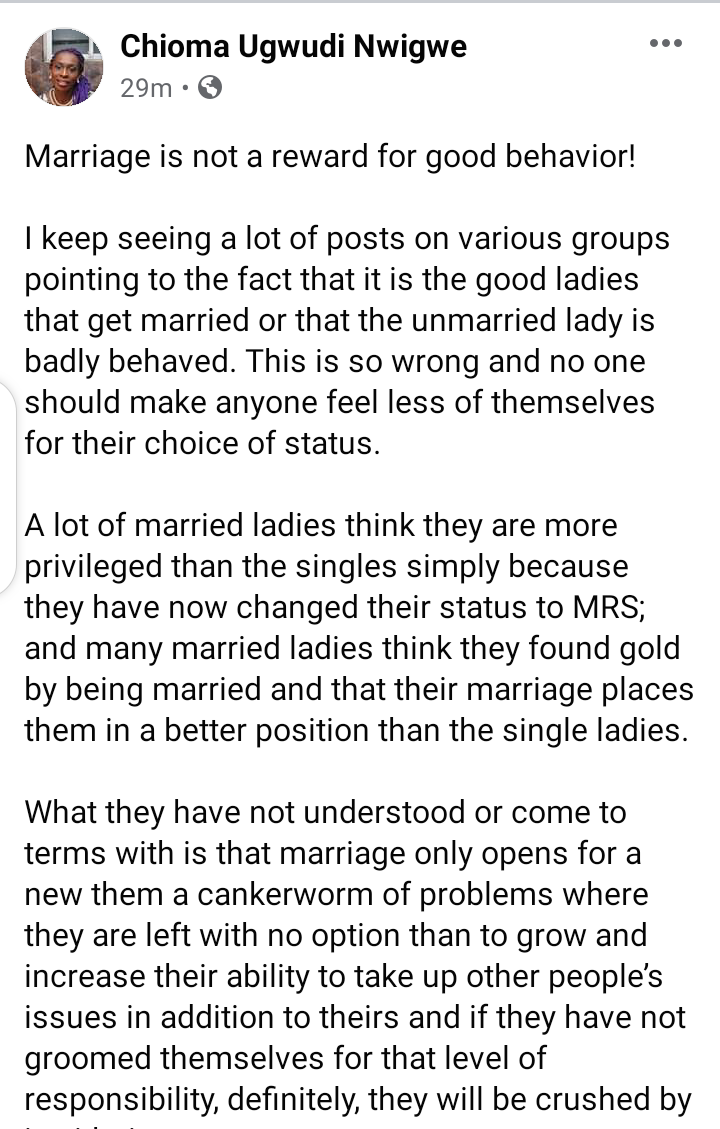 Marriage is not a reward for good behavior!
I keep seeing a lot of posts on various groups pointing to the fact that it is the good ladies that get married or that the unmarried lady is badly behaved. This is so wrong and no one should make anyone feel less of themselves for their choice of status. A lot of married ladies think they are more privileged than the singles simply because they have now changed their status to MRS; and many married ladies think they found gold by being married and that their marriage places them in a better position than the single ladies. What they have not understood or come to terms with is that marriage only opens for a new them a cankerworm of problems where they are left with no option than to grow and increase their ability to take up other people's issues in addition to theirs and if they have not groomed themselves for that level of responsibility, definitely, they will be crushed by it with time.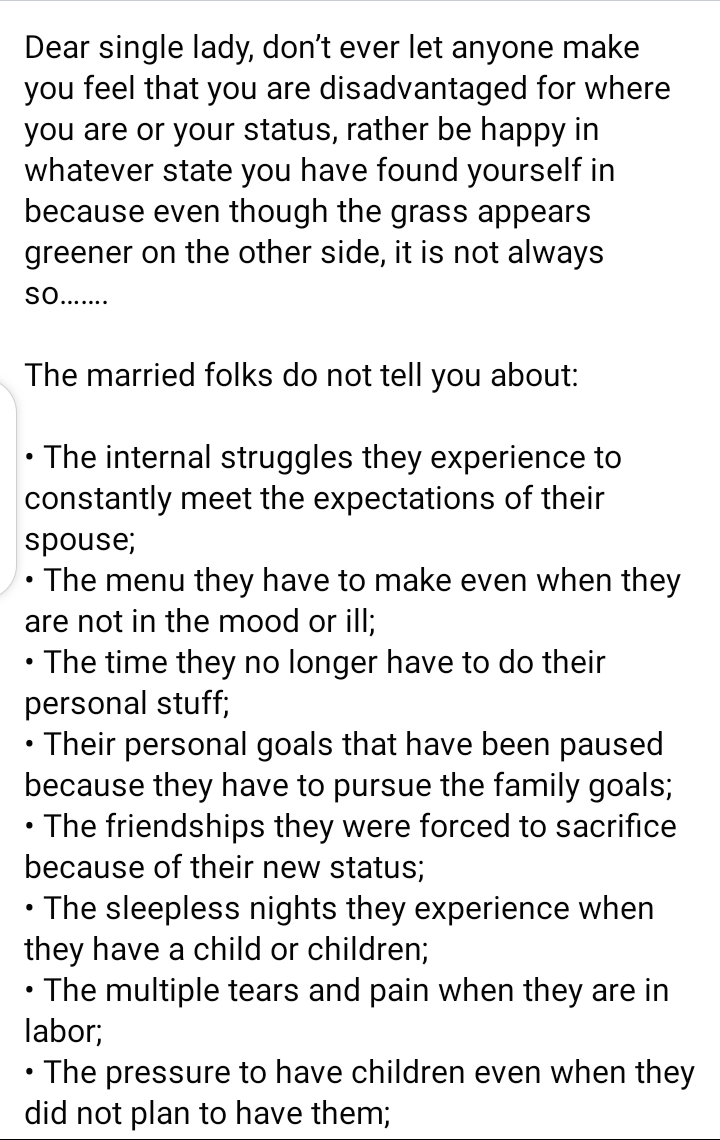 Dear single lady, don't ever let anyone make you feel that you are disadvantaged for where you are or your status, rather be happy in whatever state you have found yourself in because even though the grass appears greener on the other side, it is not always so.
The married folks do not tell you about:
1. The internal struggles they experience to constantly meet the expectations of their spouse;
2. The menu they have to make even when they are not in the mood or ill;
3. The time they no longer have to do their personal stuff;
4. Their personal goals that have been paused because they have to pursue the family goals;
5. The friendships they were forced to sacrifice because of their new status;
6. The sleepless nights they experience when they have a child or children;
7. The multiple tears and pain when they are in labor;
8. The pressure to have children even when they did not plan to have them;
9. The endless interference from in-laws;
10. The turbulence in their homes if they are living with a difficult spouse or in-laws;
11. The sacrifices they have to make to send their children to school;
12. Their freedom and sanity that they have lost if they are married to an unreasonable spouse;
13. The nights they spend in the hospital if they have a sick child;
14. The trauma and shame they experienced if they have disabled child;
15. The pressures of endless house chores especially where there are many children;
16. The surgeries they go through to correct a fertility challenge;
17. The heartache of living with an unfaithful spouse;
18. The mental and emotional pressures they experience if something goes wrong with their income;
The list goes on...
Content created and supplied by: PrincessAJ (via Opera News )