Getting a responsible man for marriage is not that easy for ladies as man thought, many of the relationship people involved in are purely black market goods, as it's difficult to know genuinely who loves you or you wants something else.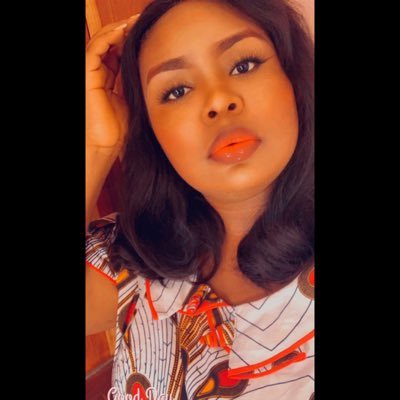 Many people are good to pretend in relationship, it's like hobby to them and hardly can you be able to know their innermost heart towards you.
A lady Identified as Ada Beke has lamented on how people view her while hanging out with married friends. She noted that people are of the view that she is 23 years old who is still having fun while her married friends are the responsible ones.
According to her, they are sacred of facing her because she isn't a big lady without a smiling face, as the knew she will sit on their head.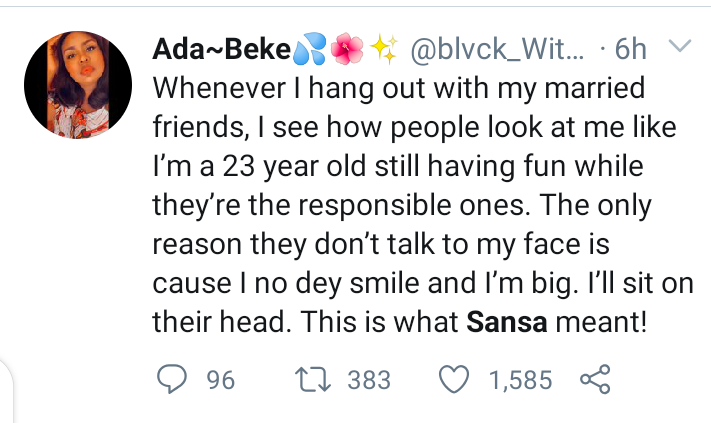 This words shared by Ada Beke has got many several comments, retweet, like from many people. See what some people are saying concerning her words.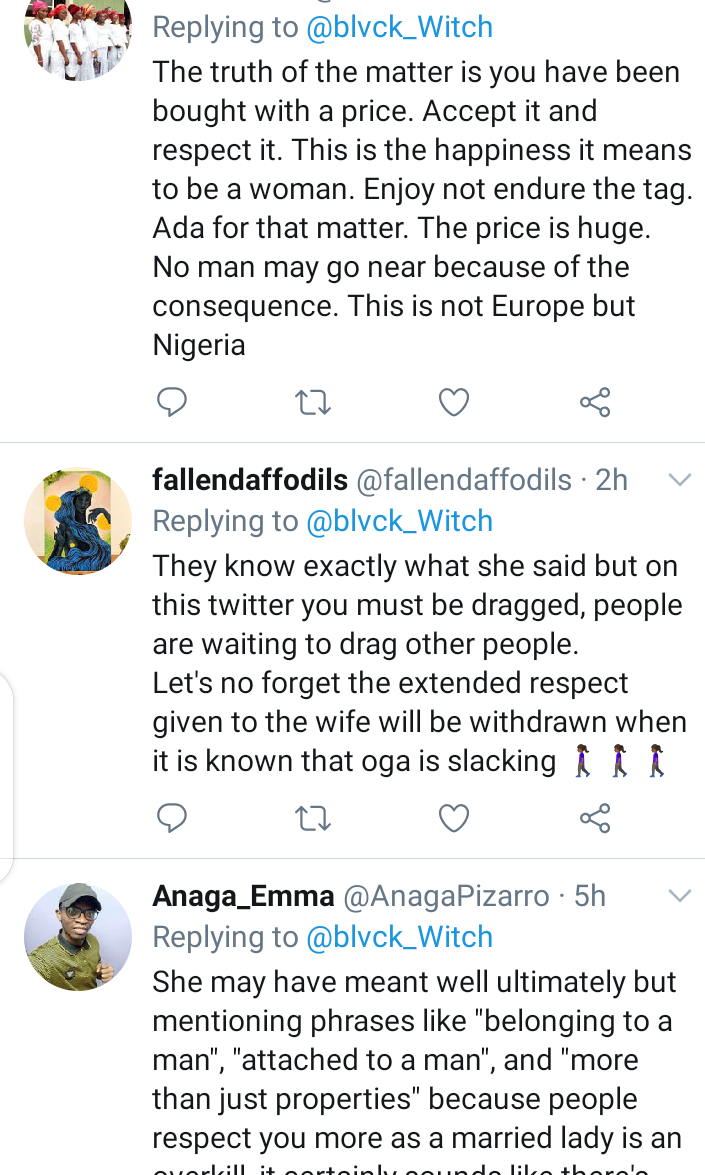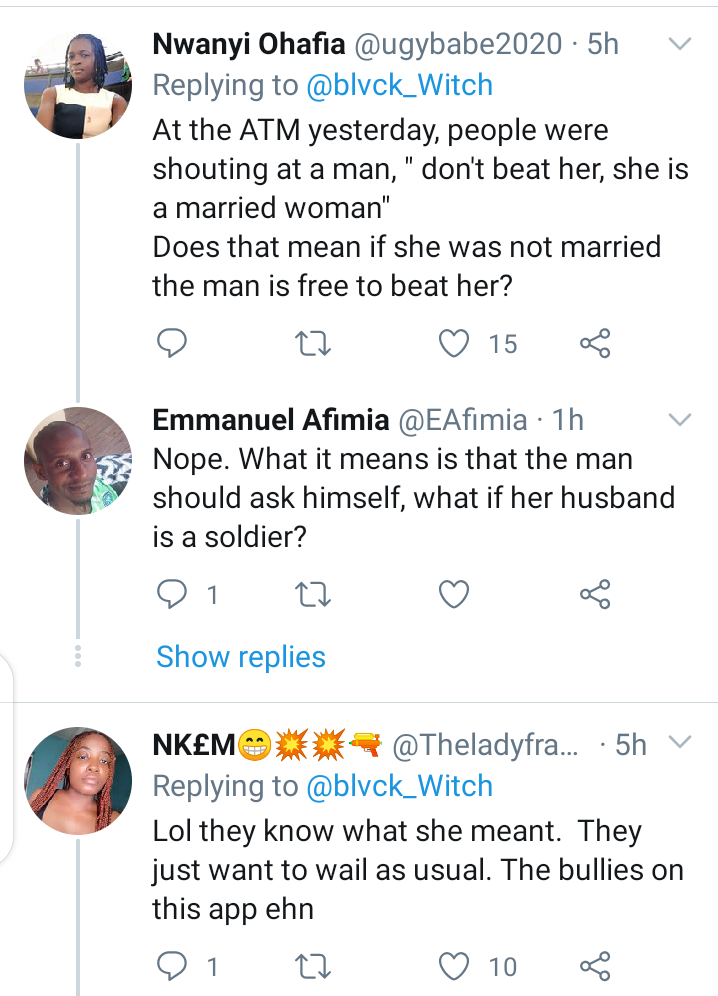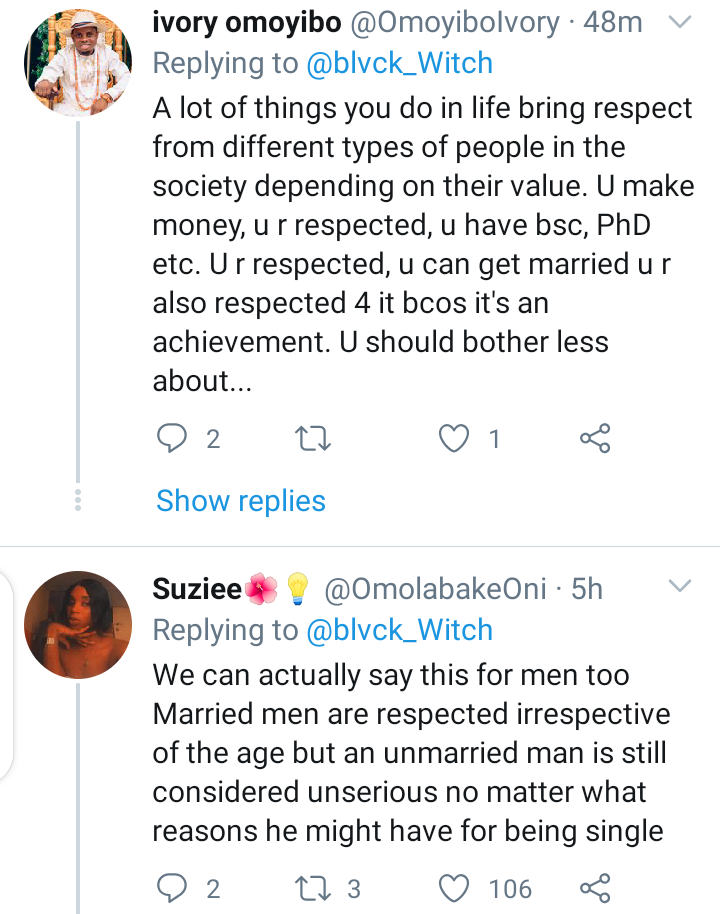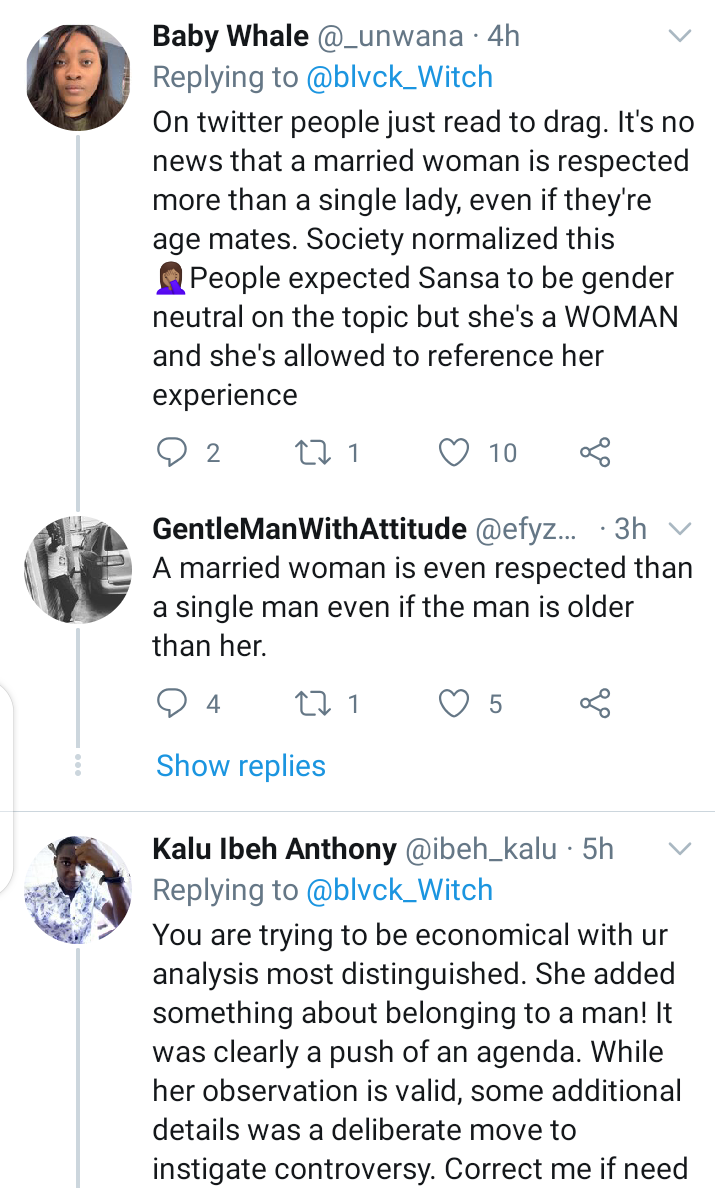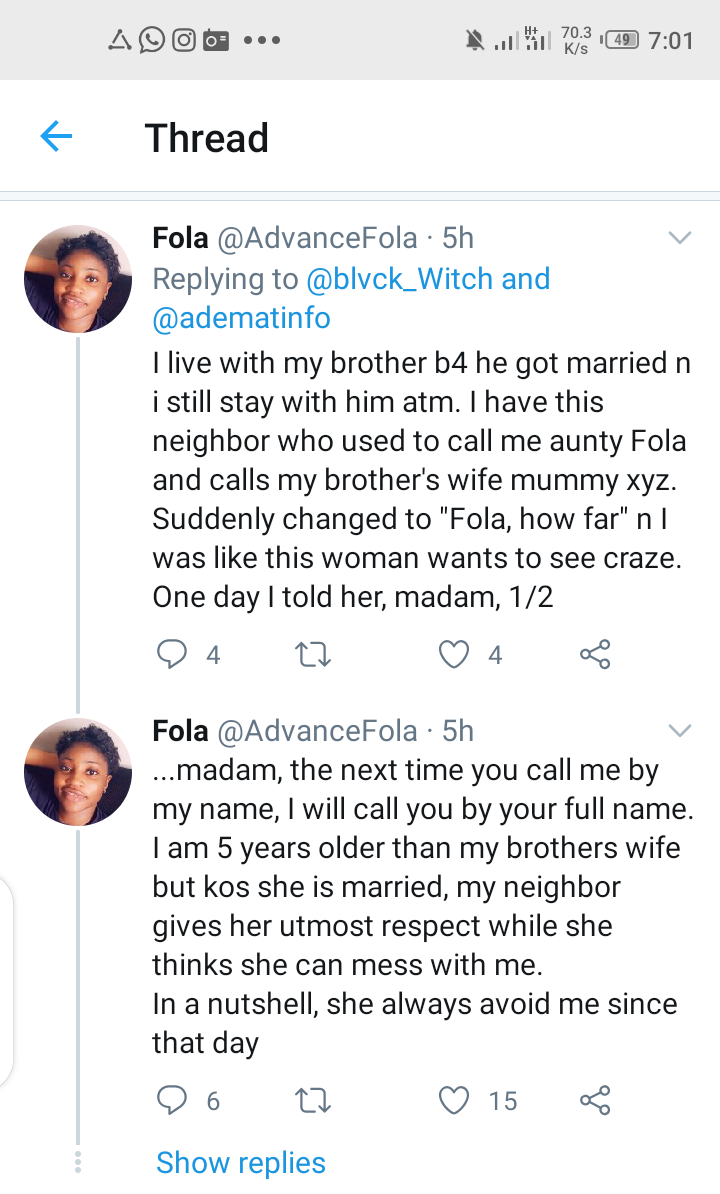 Why do the society always have more respect for married women even if she is a young lady?
Content created and supplied by: speakerphone (via Opera News )