It's a season of love. You will agree with me that everyone needs love. If you already got one in form of a loving partner or spouse you are lucky. It's not really easy finding real love these days. Well! In this article, I stumbled on some hilarious and funny responses from a Twitter post which sought opinions on how/where people met their partners.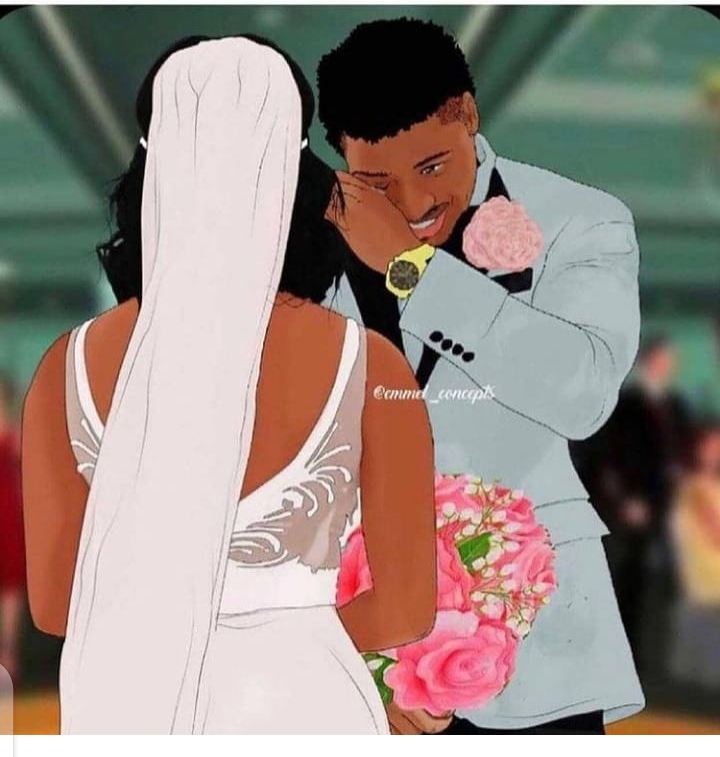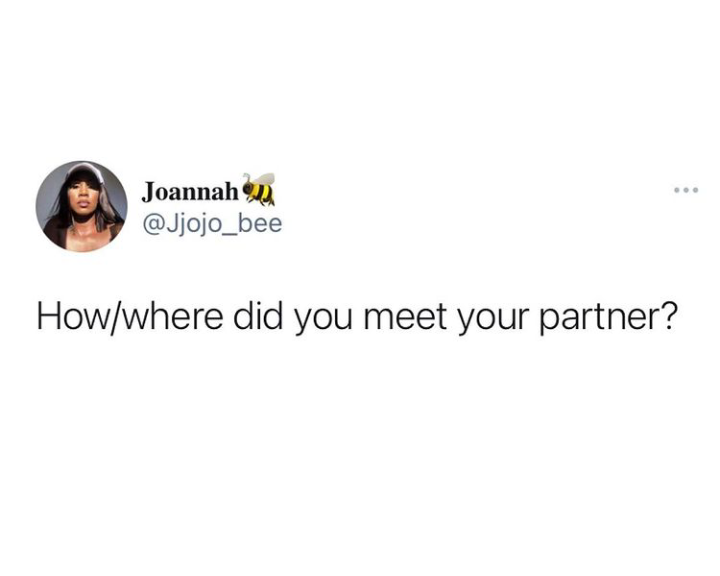 I know you already started recalling where and how you met your partner. But this post will expose us to some sweet, hilarious and interesting circumstances/places certain persons met their partners.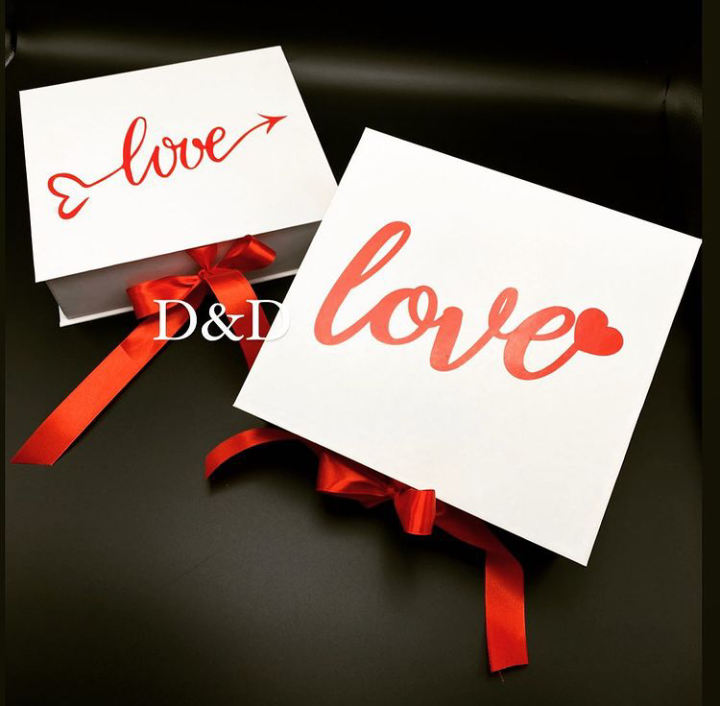 1. Interestingly, the first couple met via recommendation by a friend.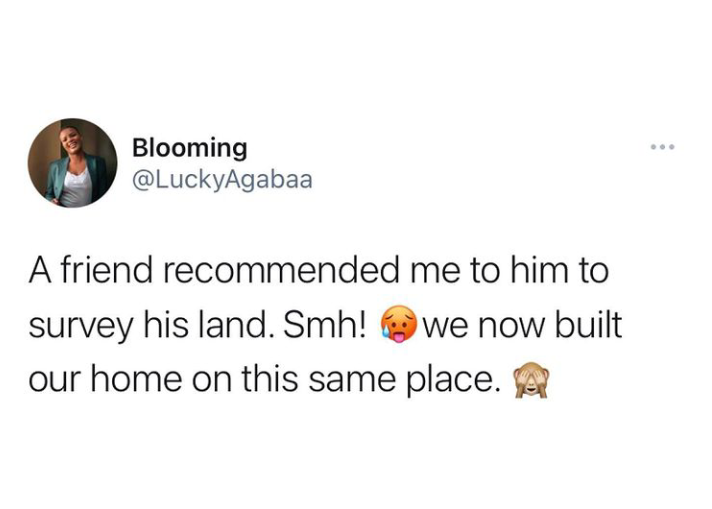 2. Okay! Who says you cannot find love online. Don't be scared, slide into that person's DM. Chat them up, who knows they might be your life time partners.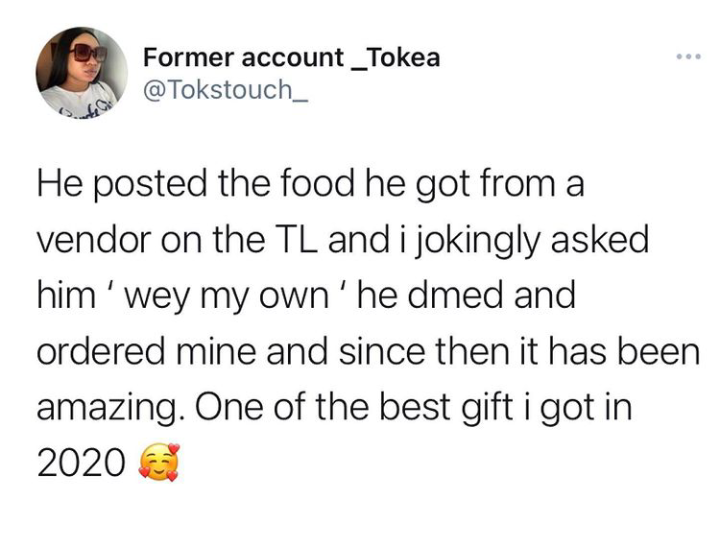 3. This is funny. After an argument on a social media platform, he jokingly dared her to meet him at a particular spot so he could beat her and teach her a lesson, and she hilariously went. Surprisingly, they have been together for three years now.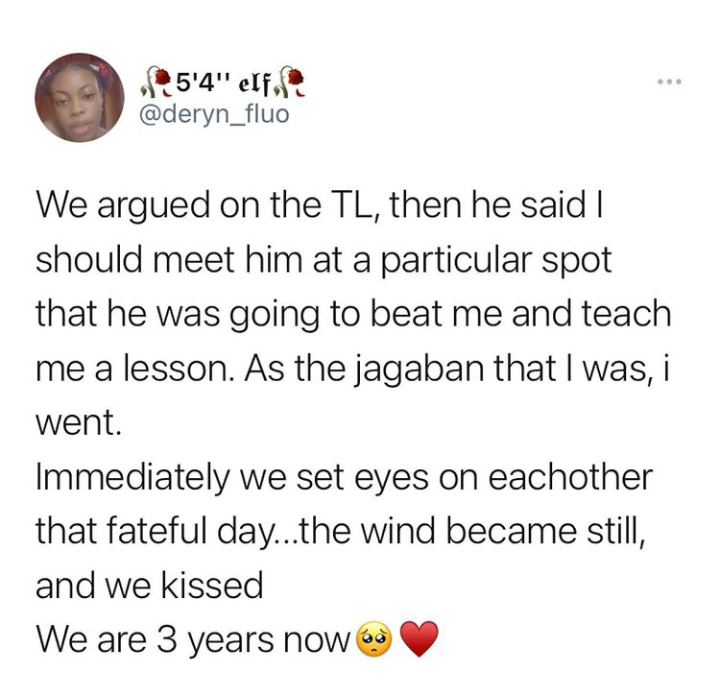 4. She got attracted to him via his baritone voice. Her curiosity didn't kill her, it gave her a partner.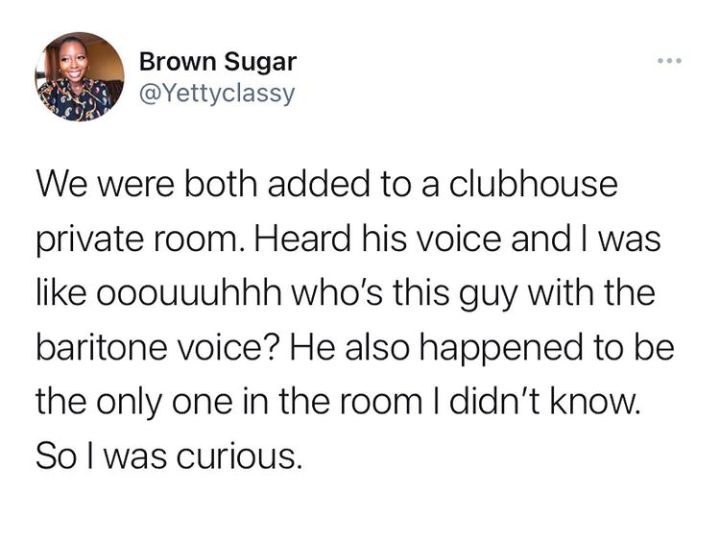 5. Just a response to her facebook post and the rest is history. They have been married for five years now.
6. Twitter gave him love. The most interesting angle is that he followed his heart, not minding what his squad thought.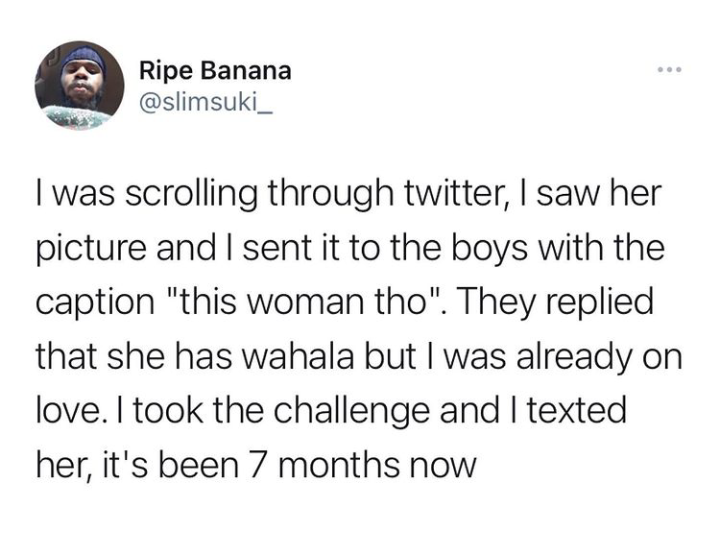 7. Humility brought them together. I am sure they are happily married, and guess what? They have five kids together.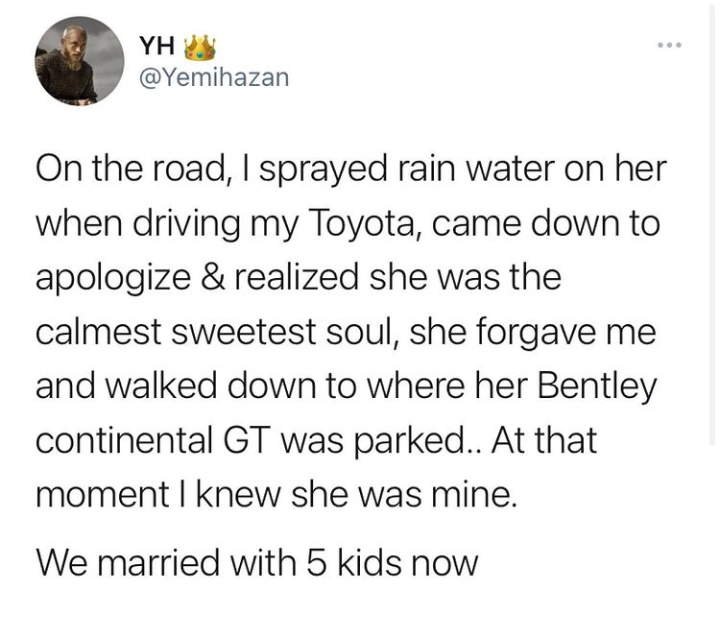 8. she made the first move and they are getting married soon. Ladies, can you just slide into that uncle's DM?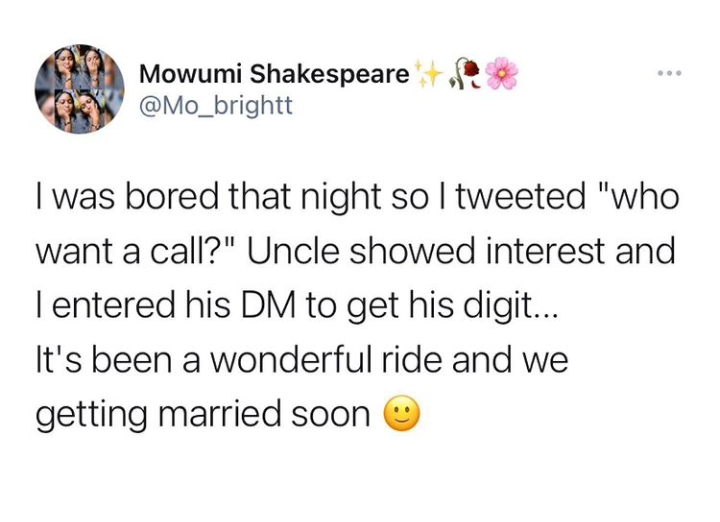 9. How the hell did she get on the wrong plane? Don't ask me how she connected back to the right one, because I am also glad she got on the wrong plane. Don't get on the wrong plane oooo... Your case might be different.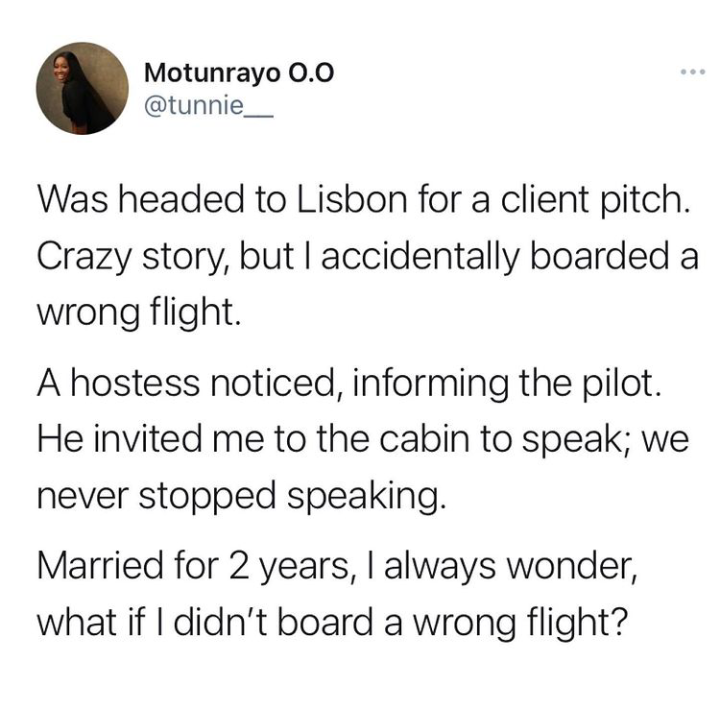 10. So how did you meet your owns partner? Sometimes, you only need to stay happy and open minded, you wouldn't know when and how you will meet your life partner.
All photos were taken from Instagram for illustration only.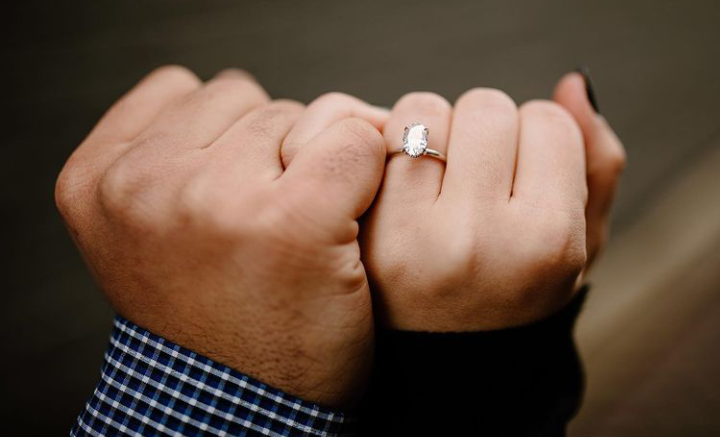 Content created and supplied by: Shinazhin (via Opera News )