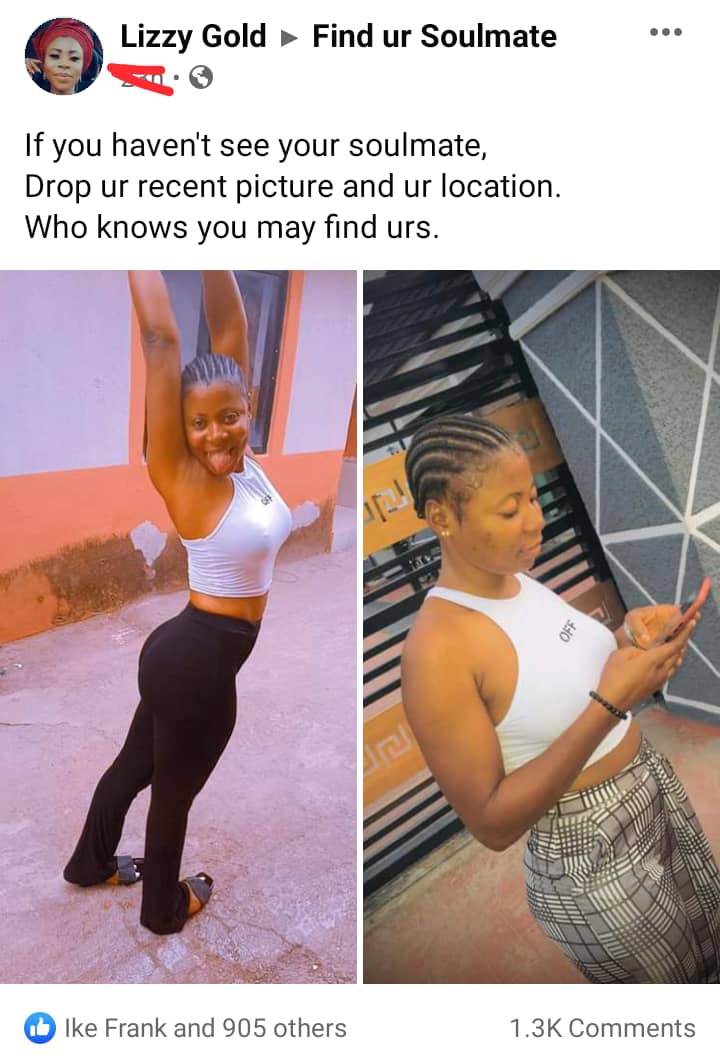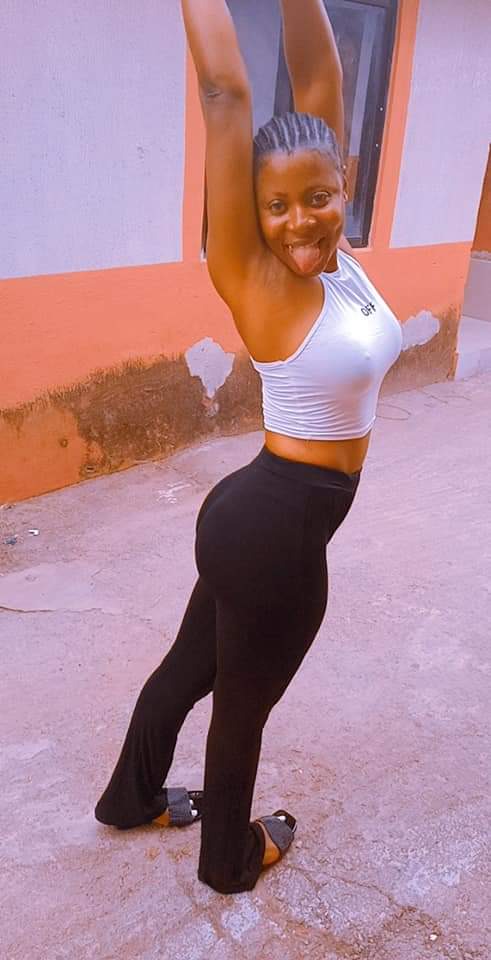 A lady on Facebook who goes by the name of Lizzy Gold made a post where she said to those who haven't seen their soulmate to drop their recent pictures and locations in the hopes of getting one.

The post led one led Nwaiwu Ijeoma on the popular Facebook app to react by saying the way she avoids the devil is exactly how she avoids anything that has to do with relationships.
The post got a lot of mixed reactions from her Facebook friends who rushed to their comment section to share their opinion. The majority of her followers were advising and preaching to her about the importance of love and why she shouldn't give you.
Meanwhile, other members of the group were busy sharing their pictures in search of love.
Share your experience, do you think falling in love is as bad as the lady made it look, or is it an adventure worth going into.
See reactions below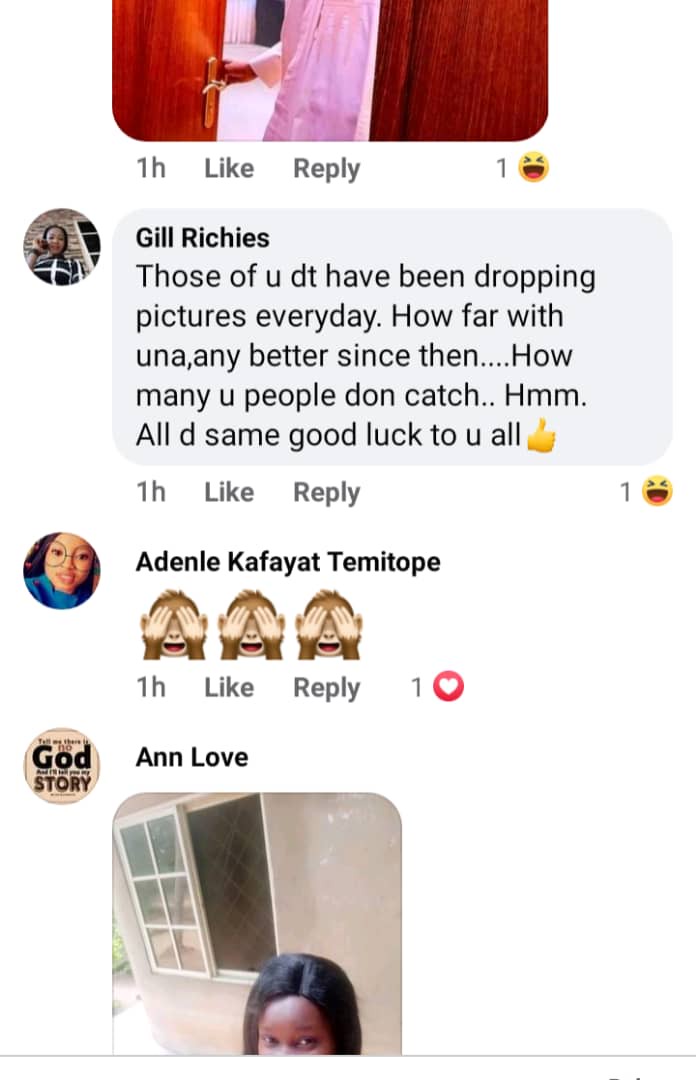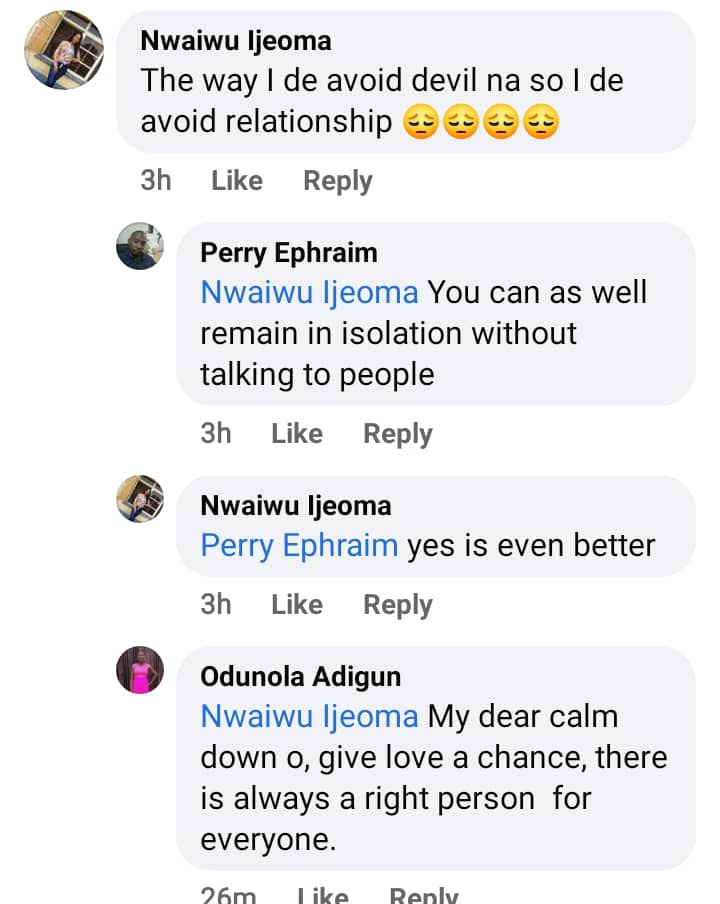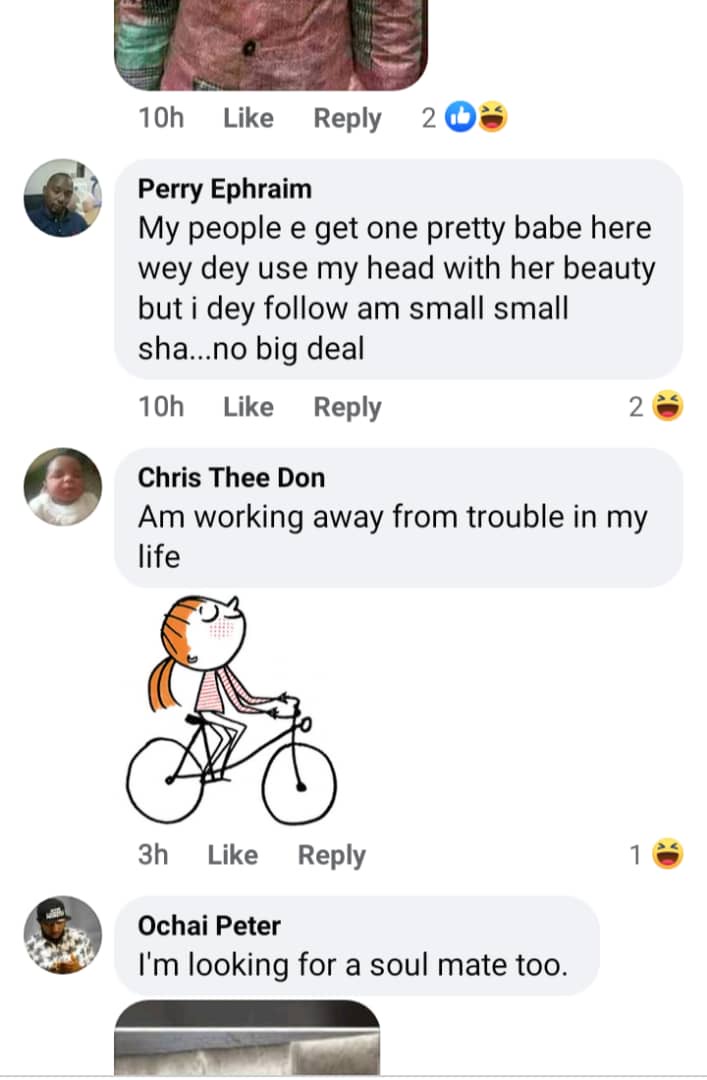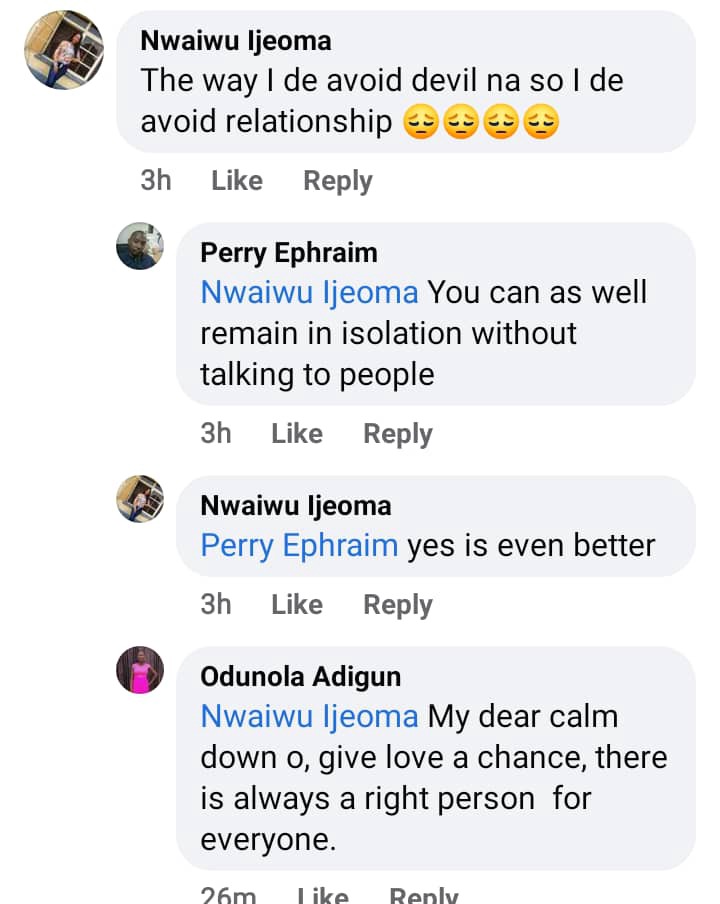 Content created and supplied by: Kombolo (via Opera News )