In recent times, many teenagers and youths have been caught in various acts which are nothing to write home about. This makes people wonder what can be done in order for sanity to return to the society and for the teenagers/youths to have a bright future.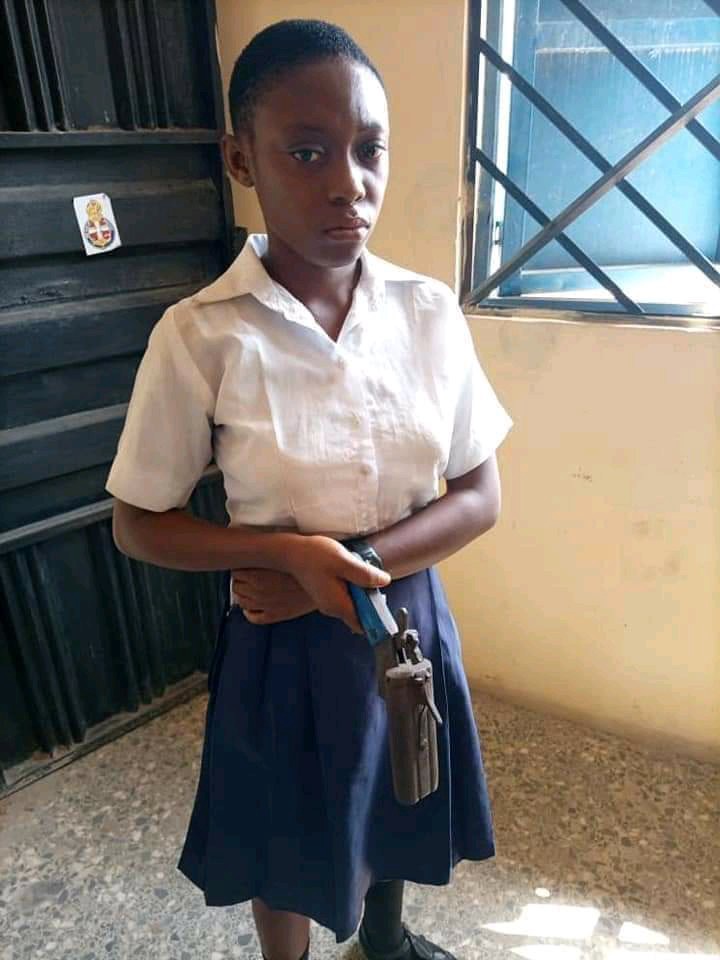 Recently, news broke out about a 17 year old SS2 student identified as Promise Idorenyin who took her boyfriend's gun to school. From reports, she got the gun from her boyfriend who was identified as Mr Okon Edet who is a married man with 6 children. Promise who revealed that she is a member of a cult group identified as Sky Queens Confraternity was lucky to be caught with the gun before she was able to use it for whatsoever intention she had in mind.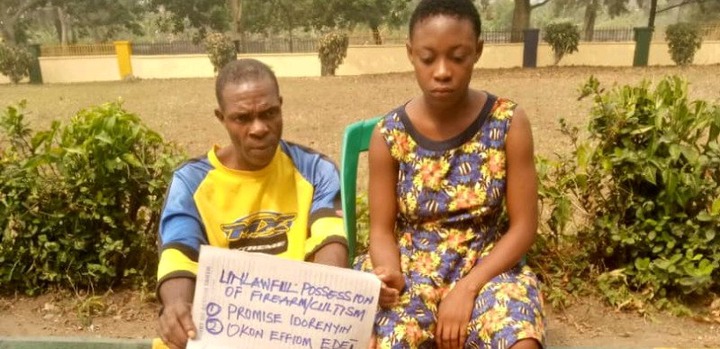 However, I have been staring at the photos of the moment she was caught in school with the gun and I couldn't help but notice 2 things from the pictures.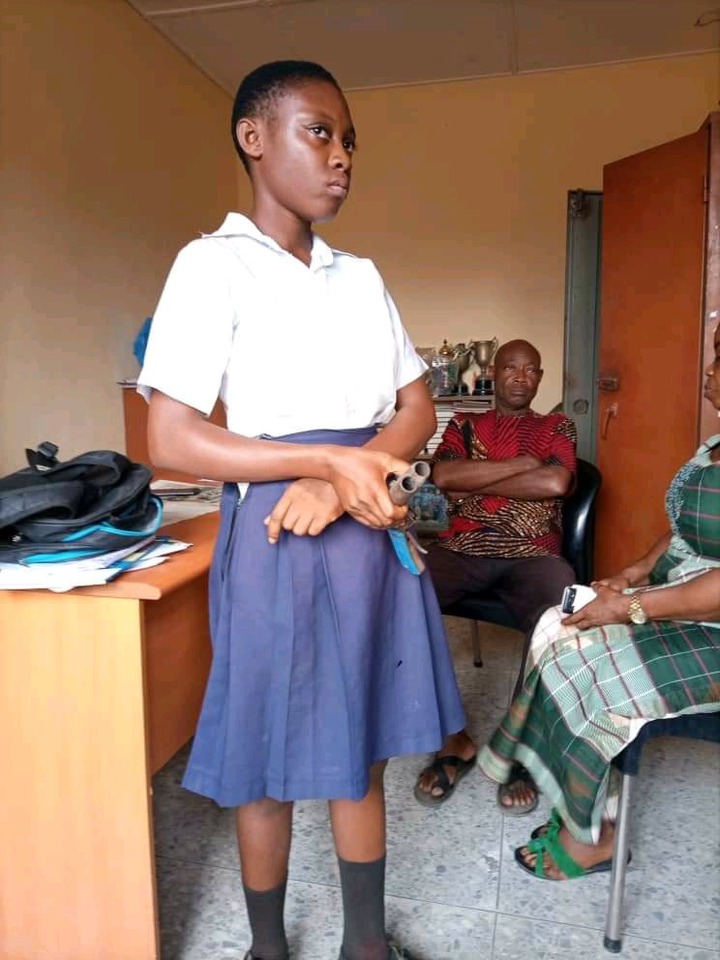 1. One of the things I noticed about Promise Idorenyin in the photos was that she was not showing any sign of remorse for what she had done. A person who feels truly remorseful would not be frowning after being caught with such a weapon in the school premises.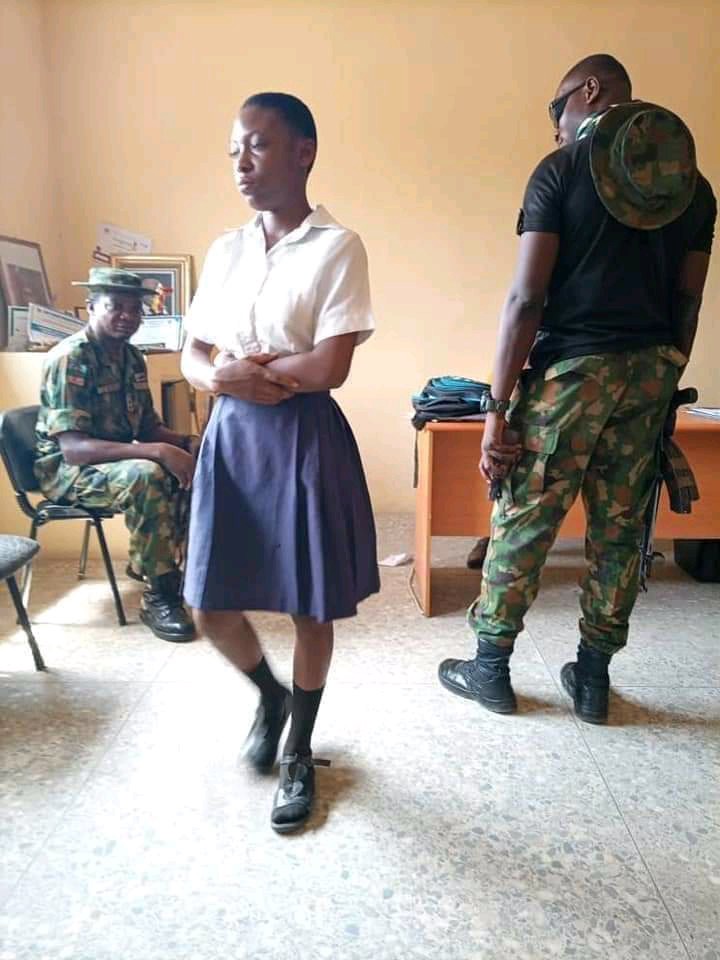 2. Another thing I noticed about Promise Idorenyin is that it seems she probably comes from a home where the parents allow her to do whatever she wants without scolding her. From her report, she stated that her parents know her boyfriend who is a married man with 6 children. This made me wonder how a parent would be comfortable with their 17 year old child dating a man who has a wife and 6 kids.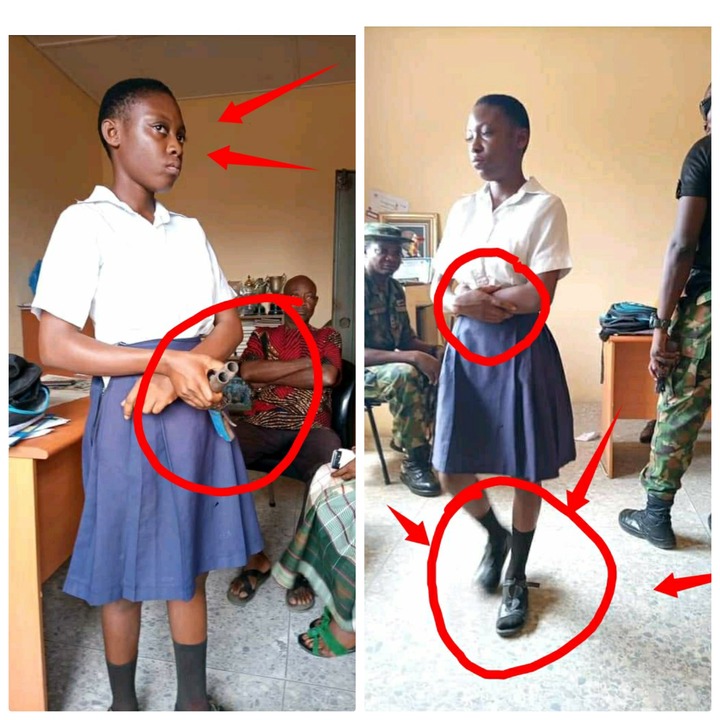 Dear reader, who do you think is at fault here?
Is it the parents, the girl or the boyfriend?
Content created and supplied by: Sensei00 (via Opera News )