Every man will surely relate well to this funny meme, it's actually a true aspect of most men. They are funny things most guys do when every a lady is visiting them. So of those things are actually done to impress the lady, while others are done for the other purpose.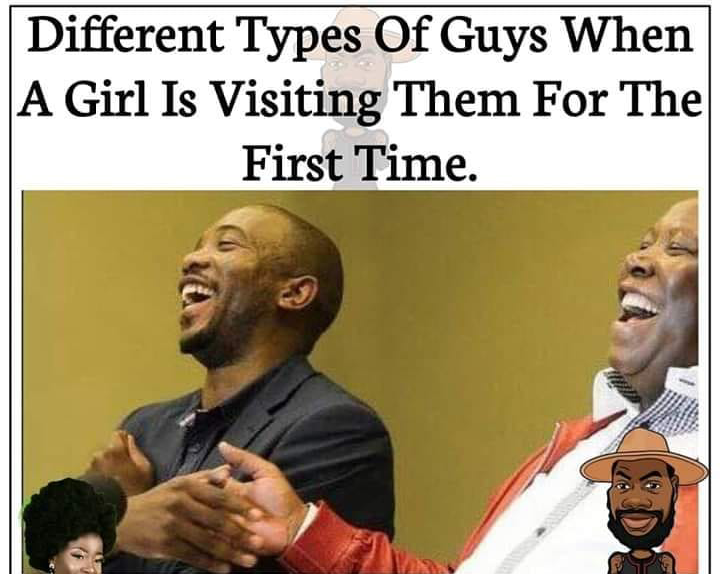 When ever a lady tells a guy, she is coming, they is this special energy the guy gets immediately, some guys can clean up the whole room in a twinkle of an eye, do other manner of things, just to impress the lady coming.
That very day, the lady he has spent much time to woo or convince, finally decided to come, seems like Jesus Christ is coming that very day, it's really a special day, that very guy will happily do the things he may not have done in normal times. Some guys may go extra miles to borrow items, so they can beautify their rooms with them, all in the name of wanting to impress the girl.
So without wasting much time, let's look into the funny meme most guys do when ever that beautiful lady, finally agrees to visit. Drop your comment on the one you have ever done and also share to your friends so they can have fun also.
1. This is really for smart guys who have a mission, guys will surely understand this part.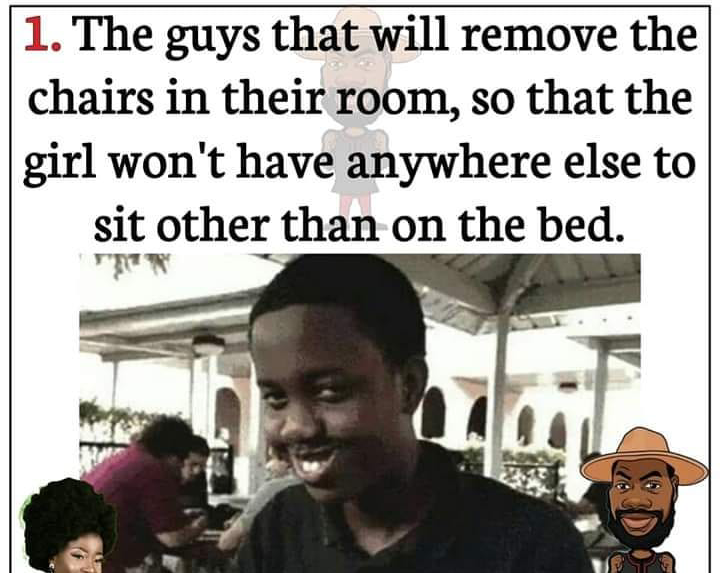 2. A perfect example of guy who wants to really impress the lady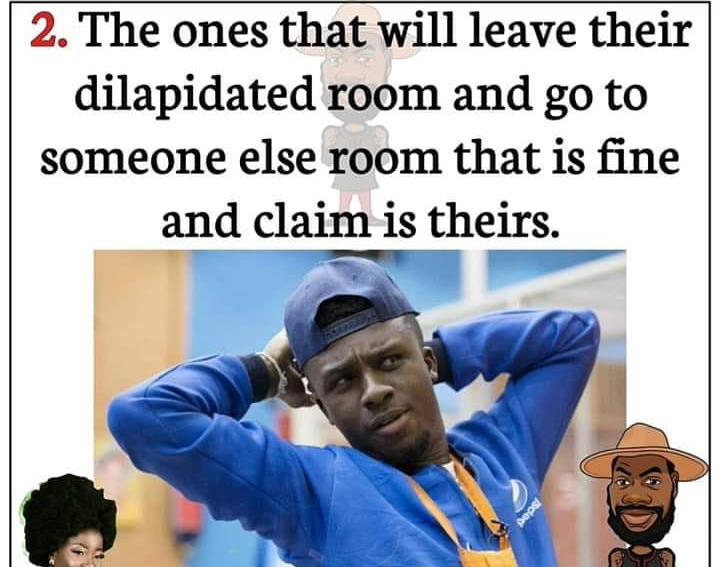 3. This is a funny aspect of guys, you can't change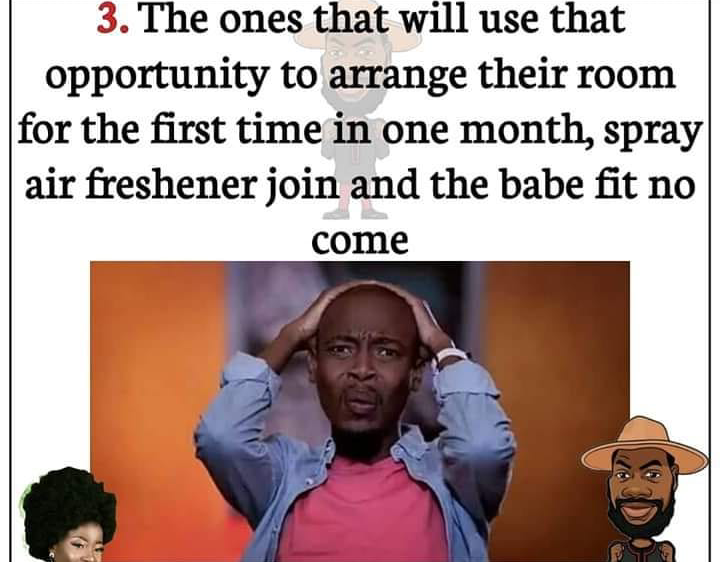 4. Guys you understand nah?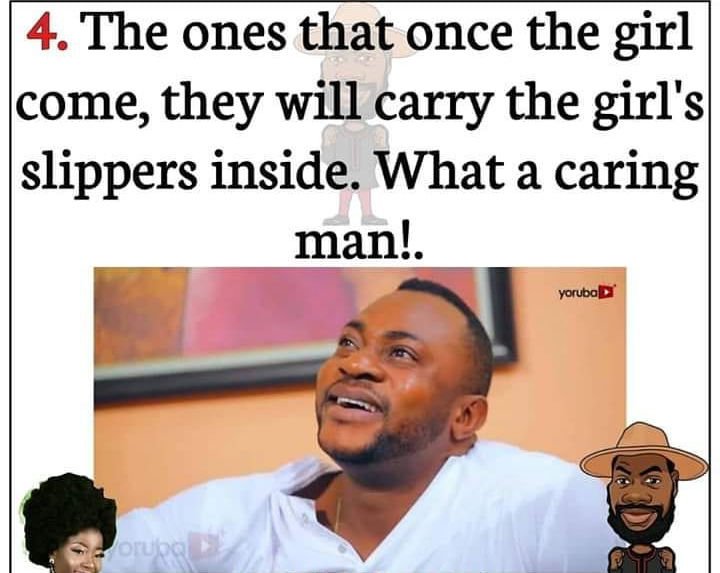 5. Part of impressing the lady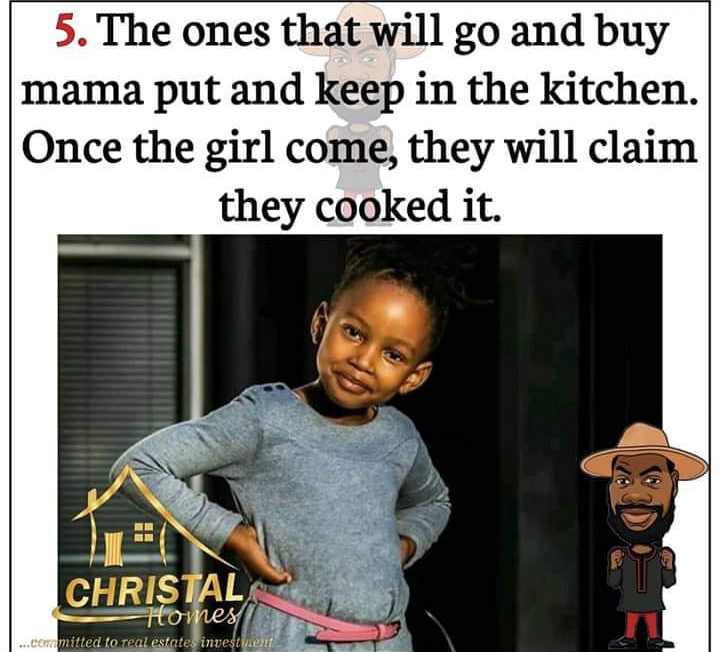 6. Chiaaa, this one is the painful part, please if you have experienced this indicate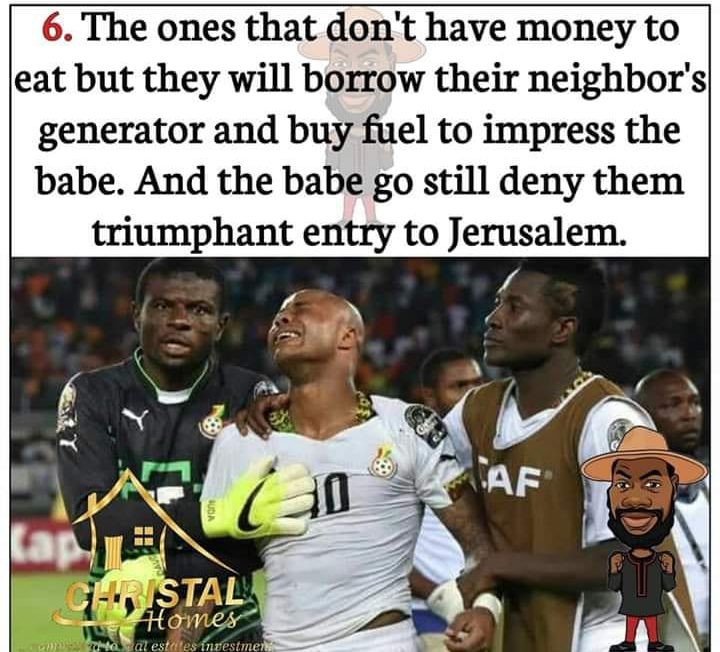 7. Commando Men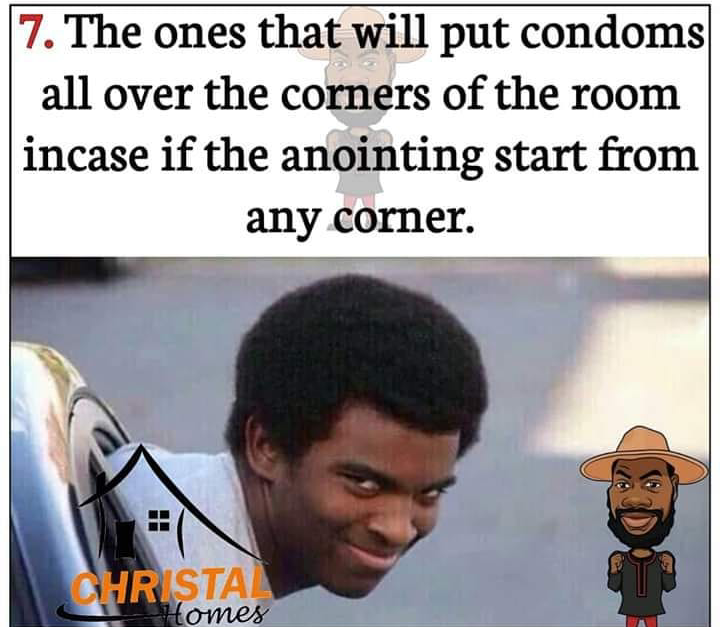 8. Sharp and Smart Guys, I once did this aspect.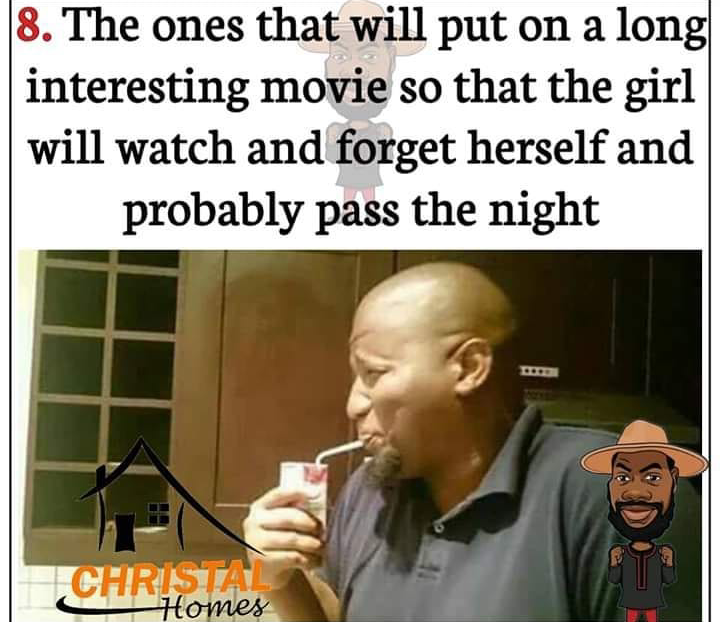 9. Hardly you find this type of guys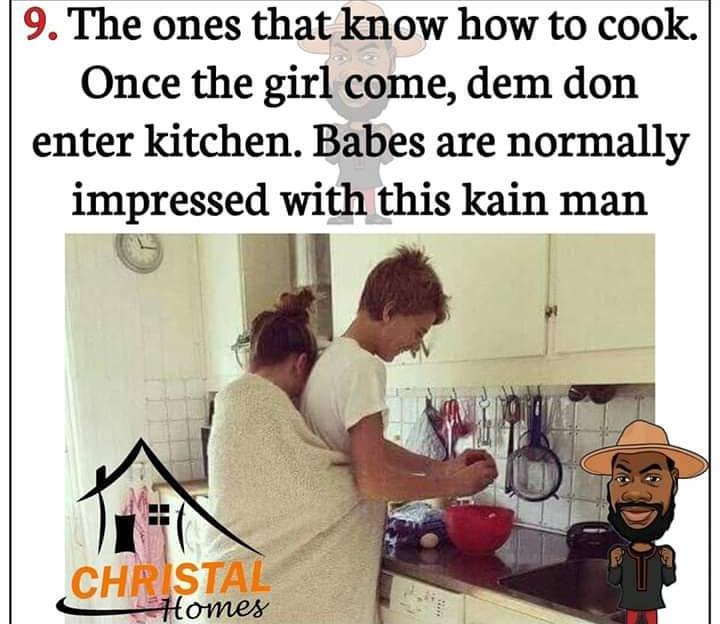 10. King Kongs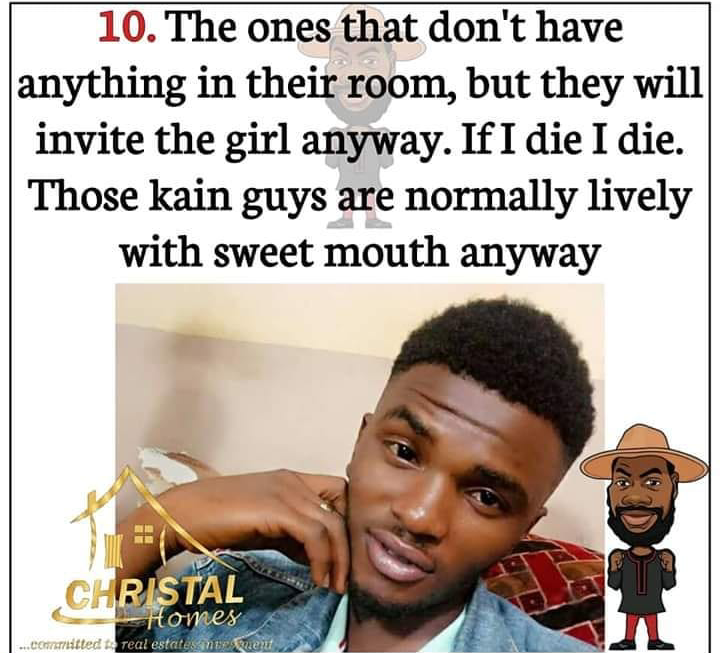 11. This one can pain eeh!!!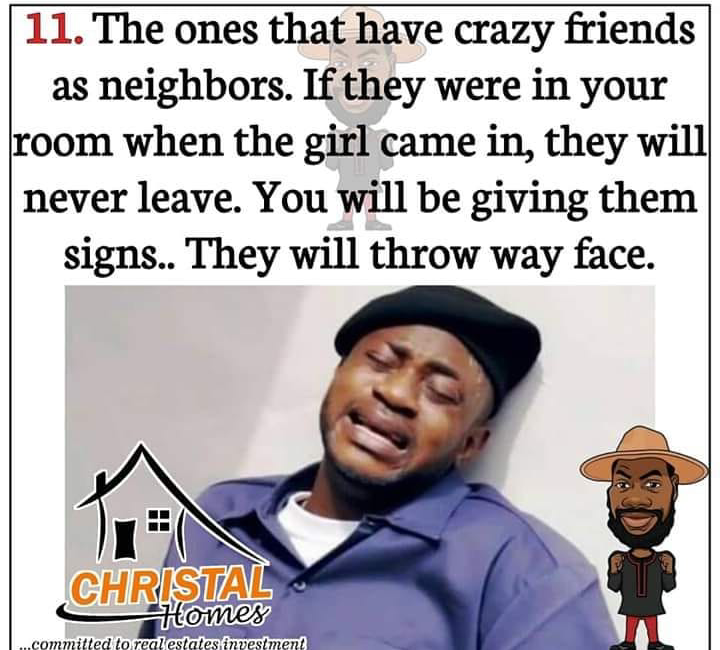 12. Lol, Trying to Play Smart, Guys Una too much oooh.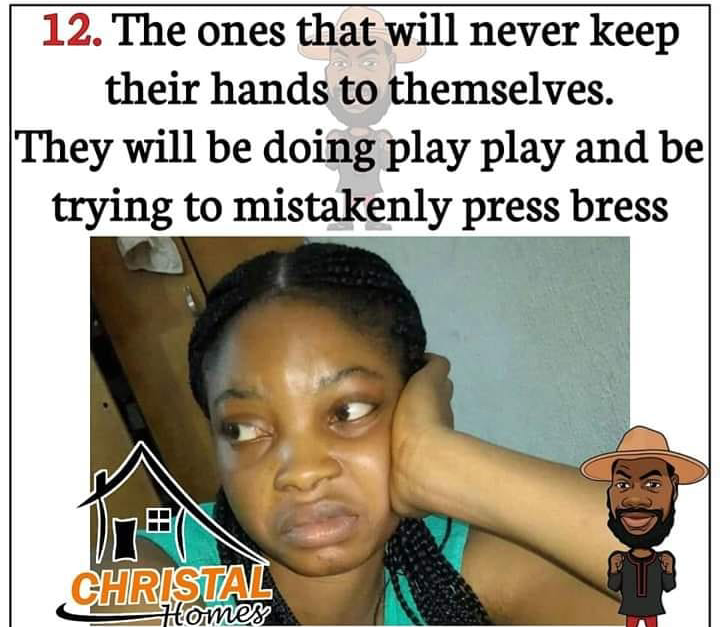 13. Big Wahala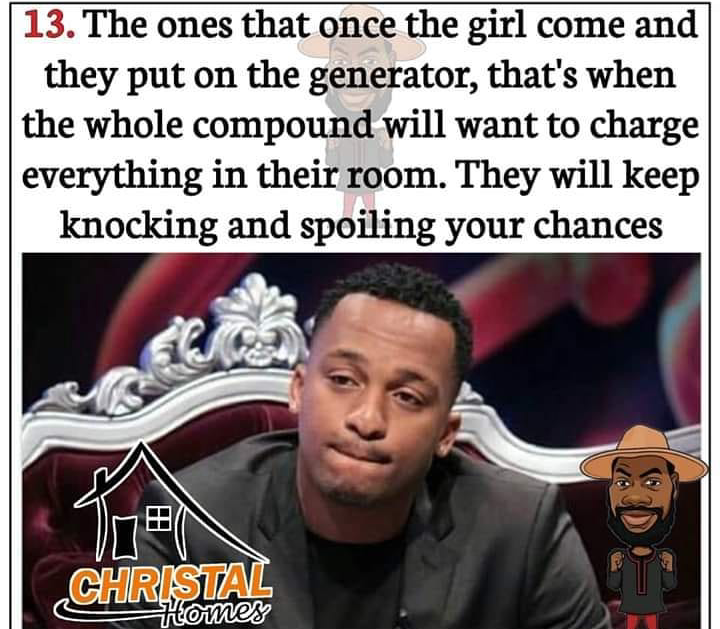 14. Please if you have done this say Hi... You need prayers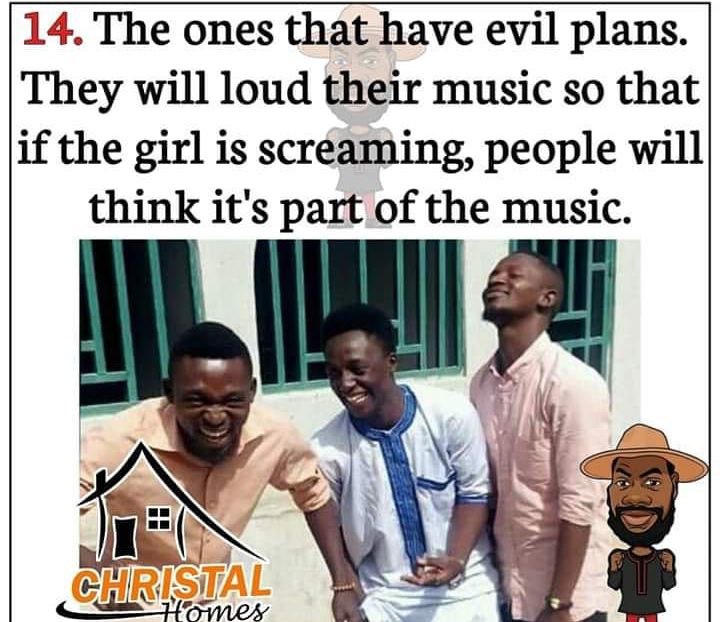 15. I will not talk, this is for legends
16. Finished Case Dear.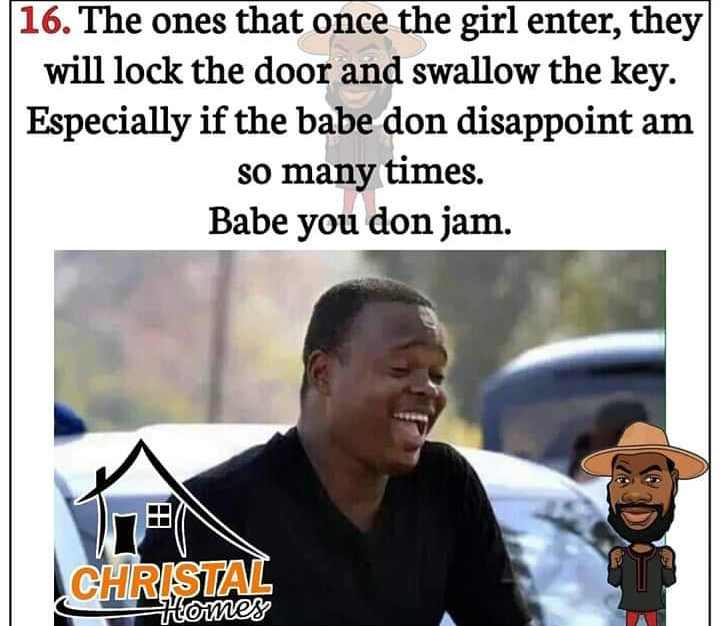 So Guys let's hear from You, Which Number have you done, be sincere ooh
Content created and supplied by: McTwinkleToes (via Opera News )