When it comes to the things that we chase after in life, the unimportant ones like money, power, and wealth eventually fade away. However, there's one thing that we chase after that we never stop desiring, and that's love. Love is the thing that binds us all together. It's the thing that gets us up in the morning, the thing that we look for all our lives, and the thing that we can't live without.
Marriage is considered by many people to be one of the most important things in life especially to women, that's why every lady has the ambition of getting married to someone that will love her till eternity. The term "future husband" is used by ladies to refer to a person they will marry in the future even before they meet him. A Nigerian lady has recently stirred reactions on social media after she made a prayer to her future husband.
The lady, identified as Khadijah, made the prayer on her Twitter account yesterday. She prayed that may God continue to destroy the current relationships of her future husband even though she did not meet him yet. According to her, she wants her future husband to stay faithful till she meets him when the right time comes.
She writes, "To my future husband, may God continue to destroy your relationships untill we meet."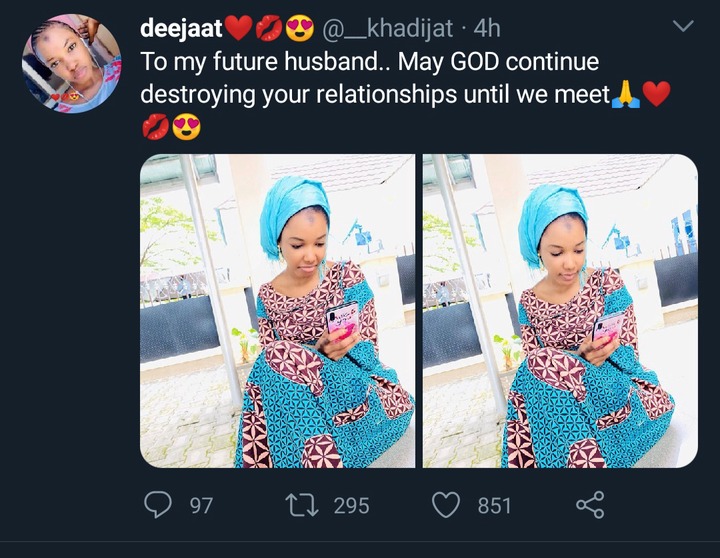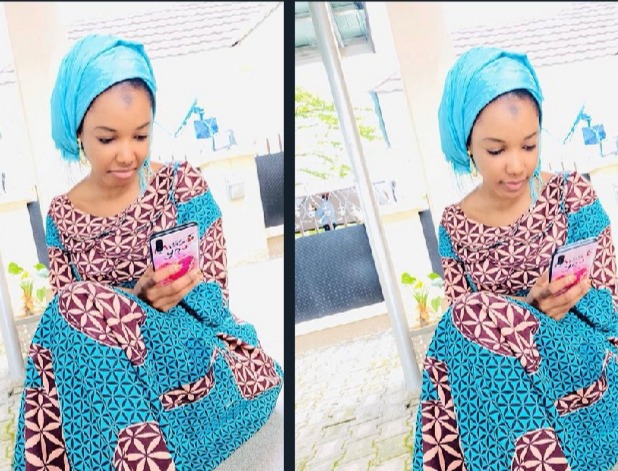 The tweet by the Fulani lady stirred many reactions from other Twitter users. Below are some of the reactions: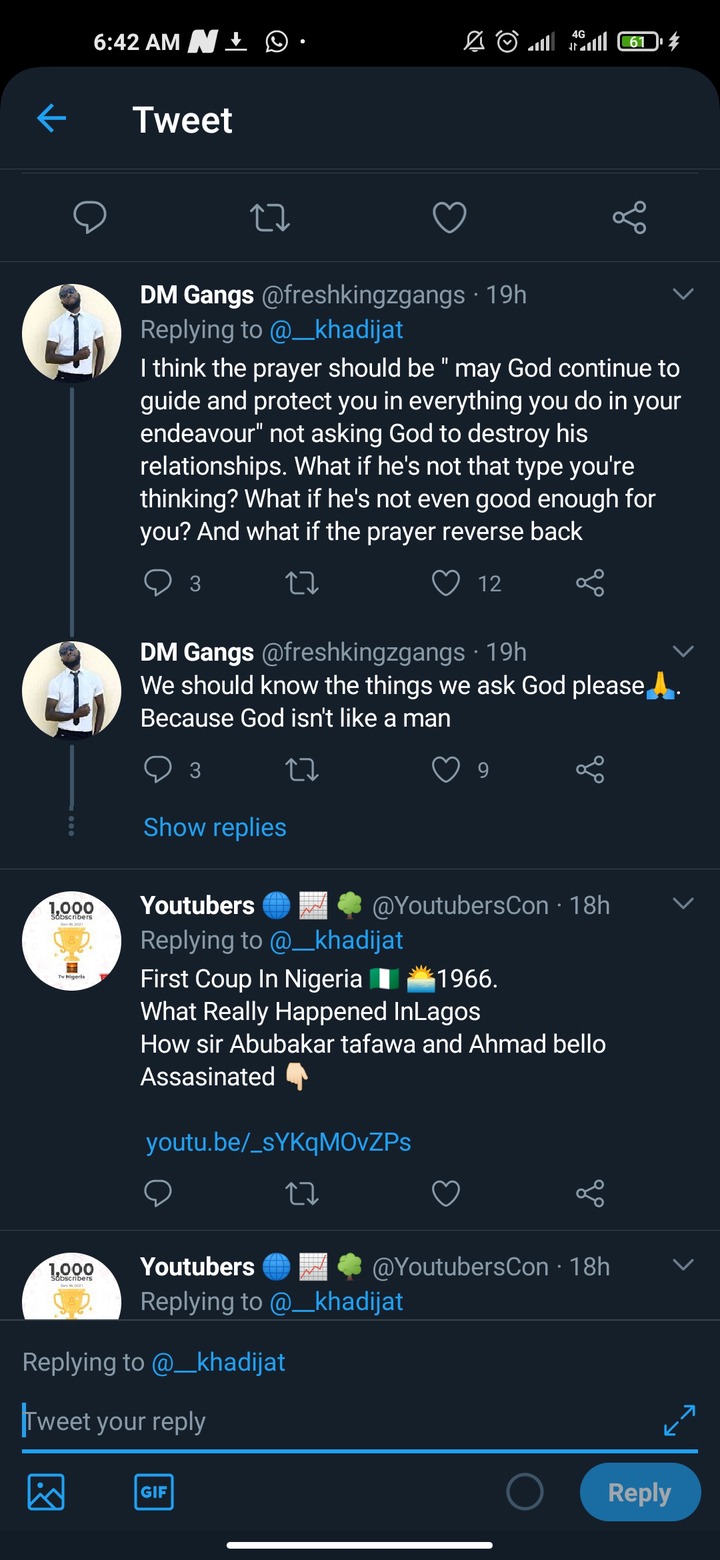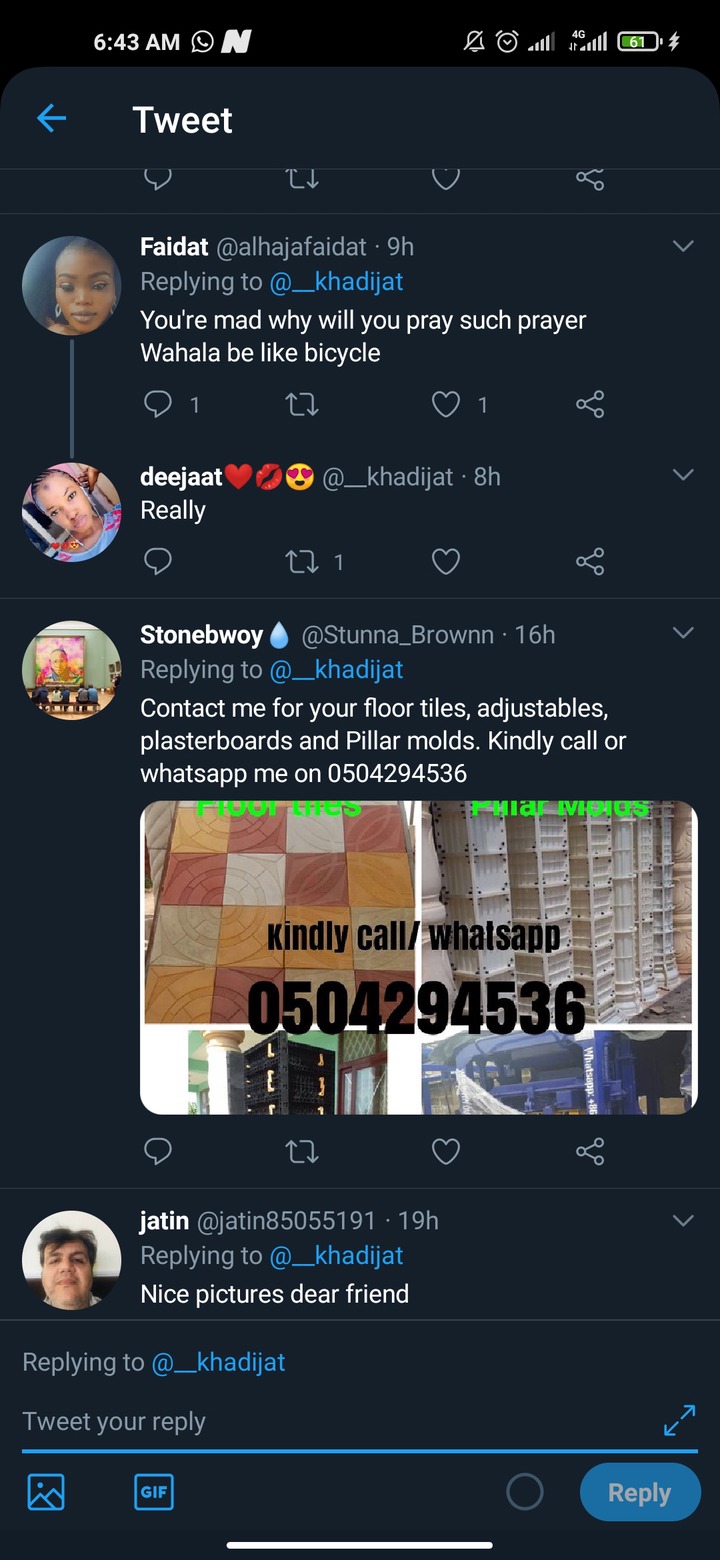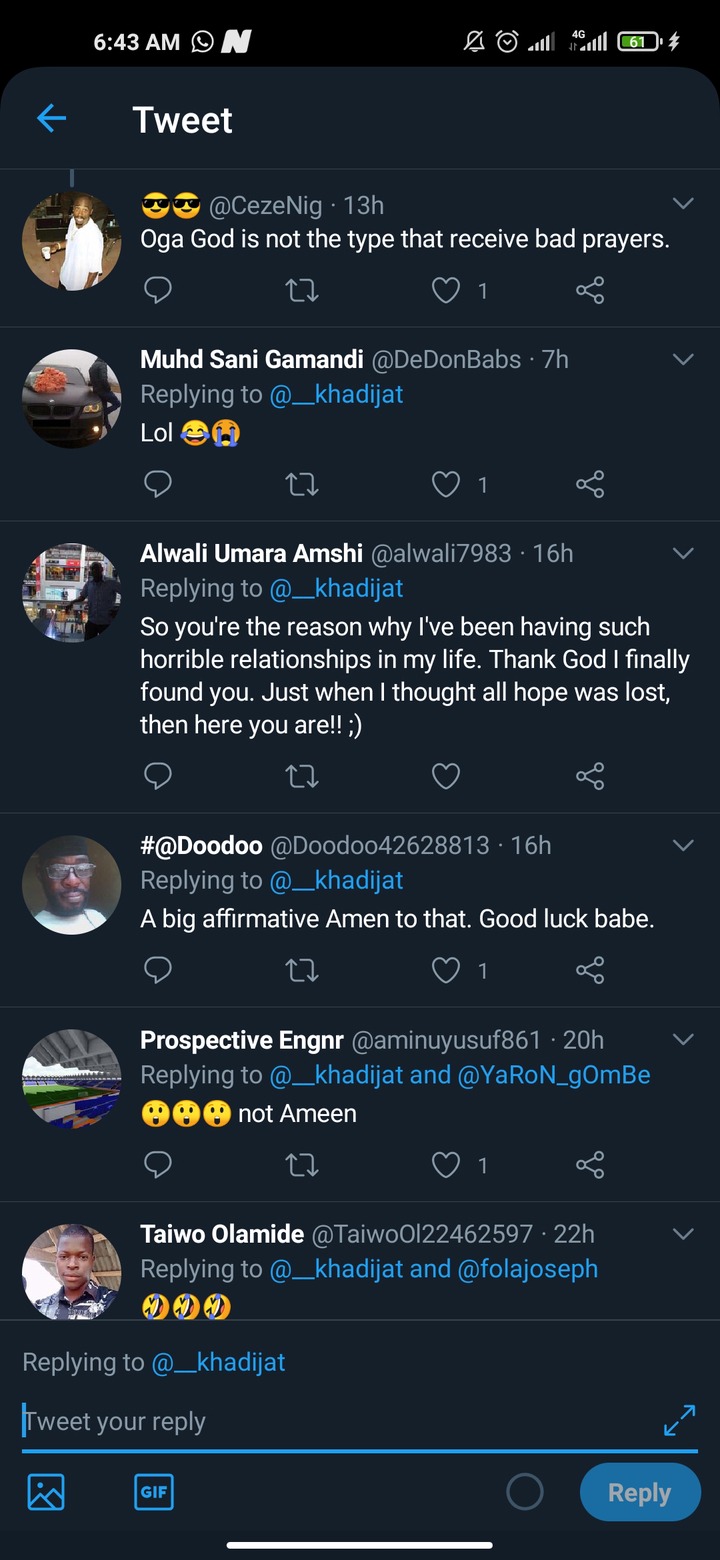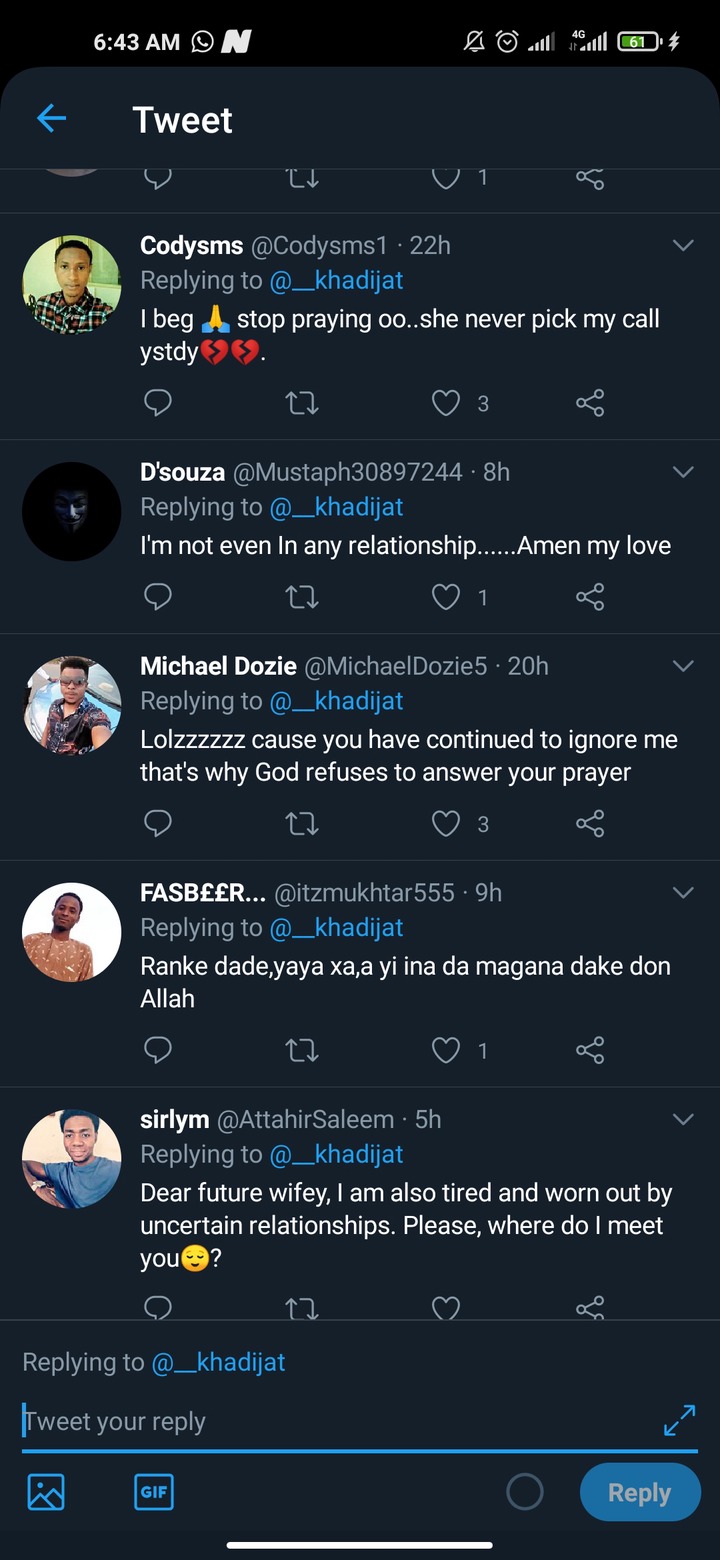 Content created and supplied by: Arewareporter (via Opera News )