There is nothing new on the surface of the earth again, we have seen a man who got married to twin sisters because they can't leave themselves, we have seen two female friends Who married the same Husband, so, marrying two women from different family should not be a new thing to us. A man is set to marry two women on the same day and the two women are happy about it.
Islam allows Men to Marry more than one wives, so far you are capable to take care of them, only women are not allowed in Islam to marry more than one husband. You can even decide to marry all four wives on the same day if you have the financial ability to do so.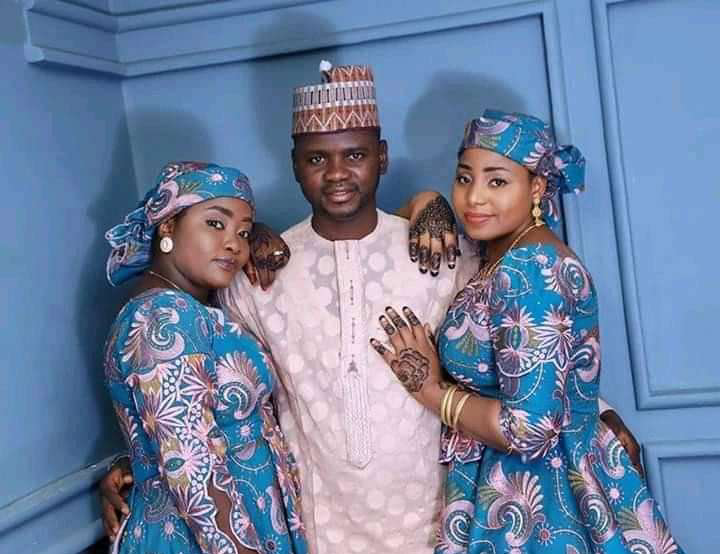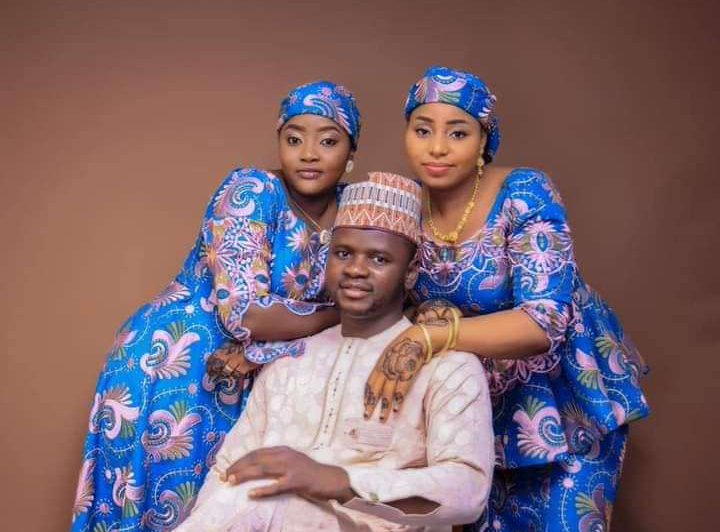 A Young Hausa Man named, Adam Babangida Amac will Marry two women on the 6th of March, 2021.
This news was gathered from the Facebook page of his friend who is also planning to marry two women on the same day.
He Said:
"Congratulation Adams Babagida Amac, for marrying two wives the same day, inshallah I will soon join the race too."
"That's my plan too, two wives on the same day is more enjoyable than married one wife."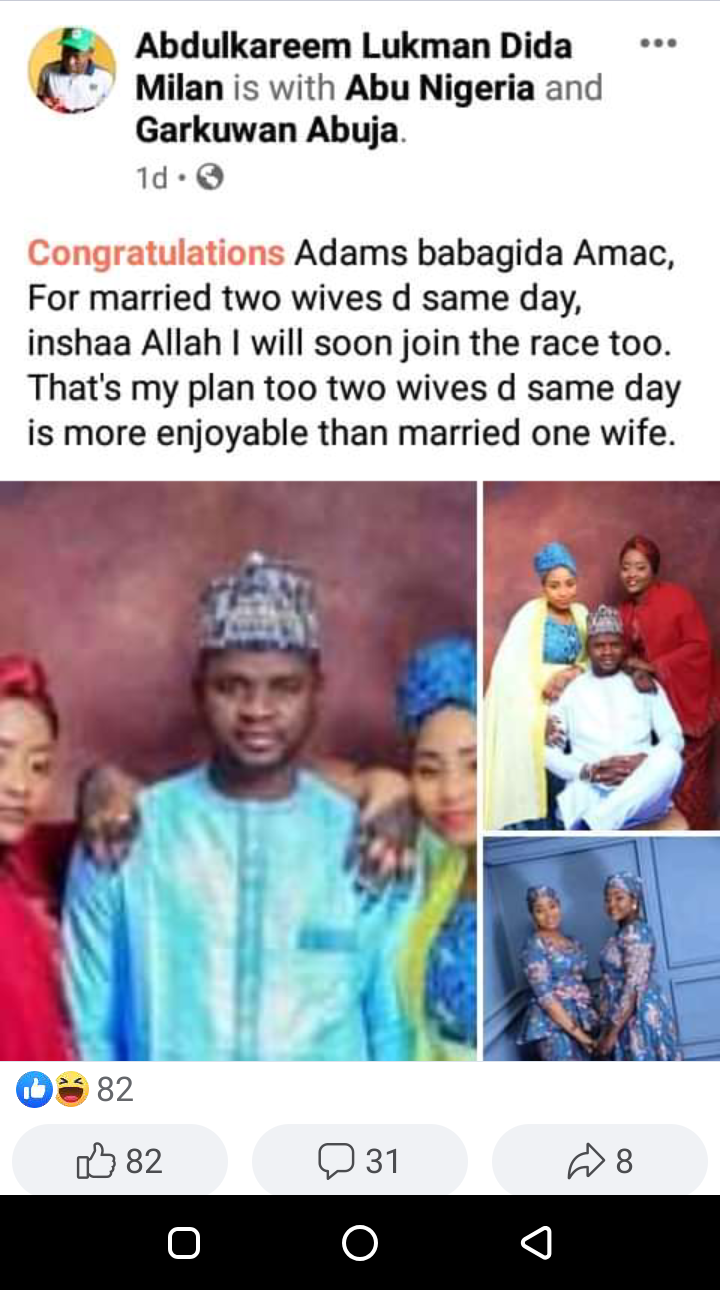 Check out the date of their wedding below
Babangida Weds Maryam and Maimuna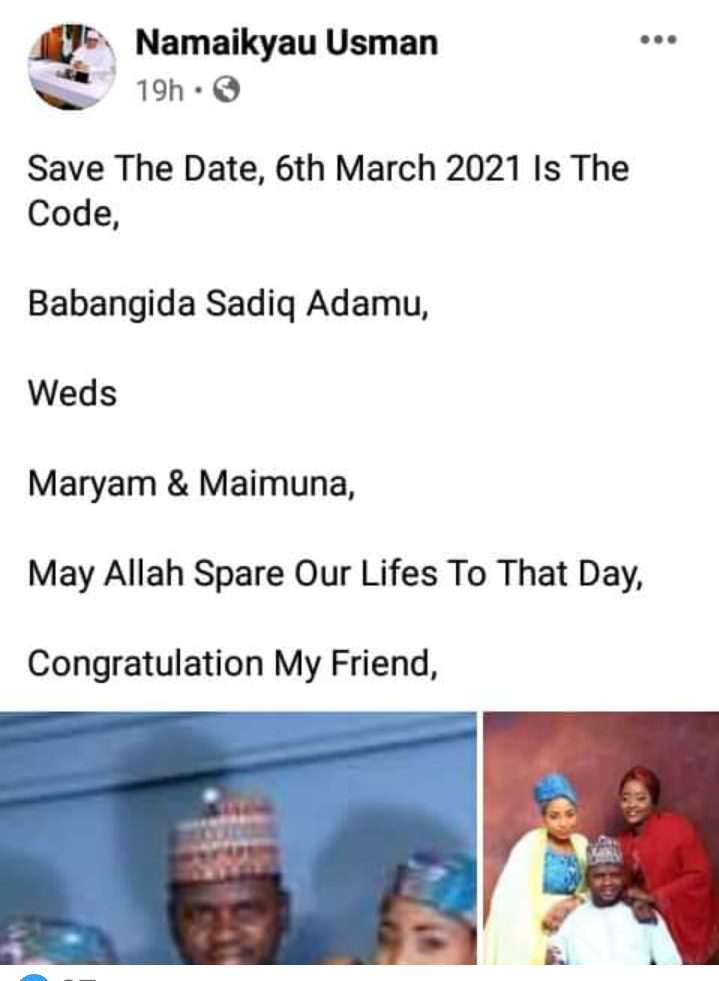 Check out the Pre-wedding PHOTOS below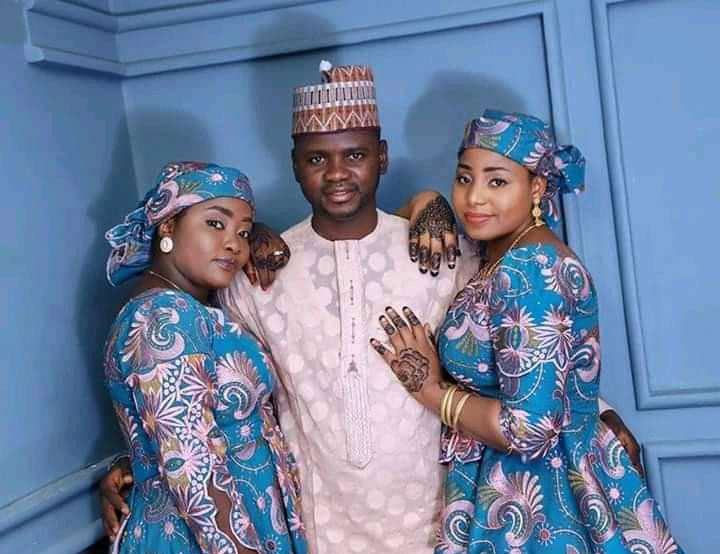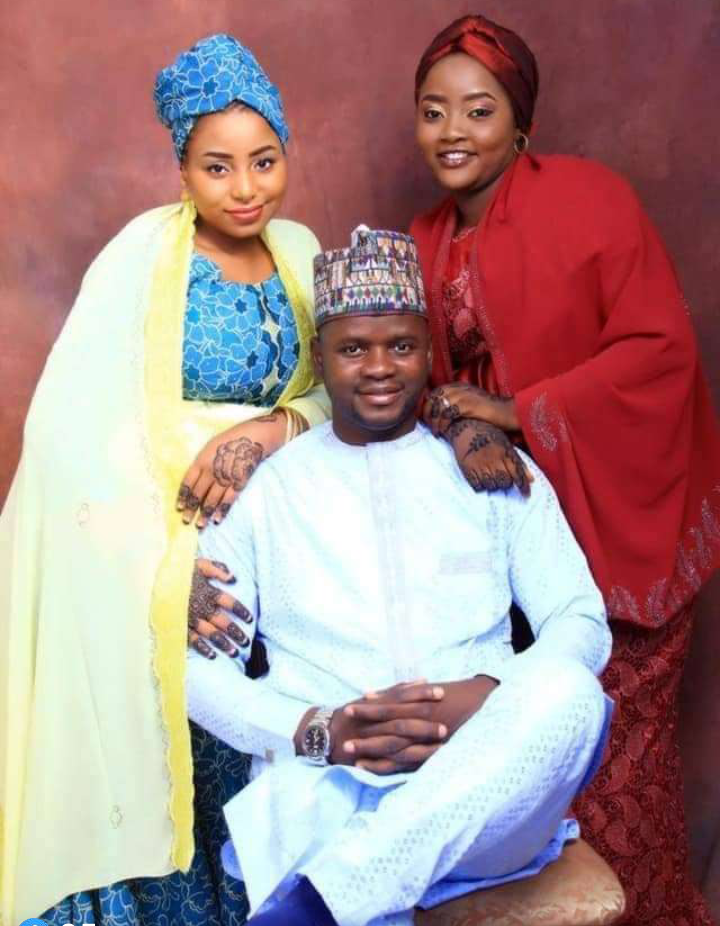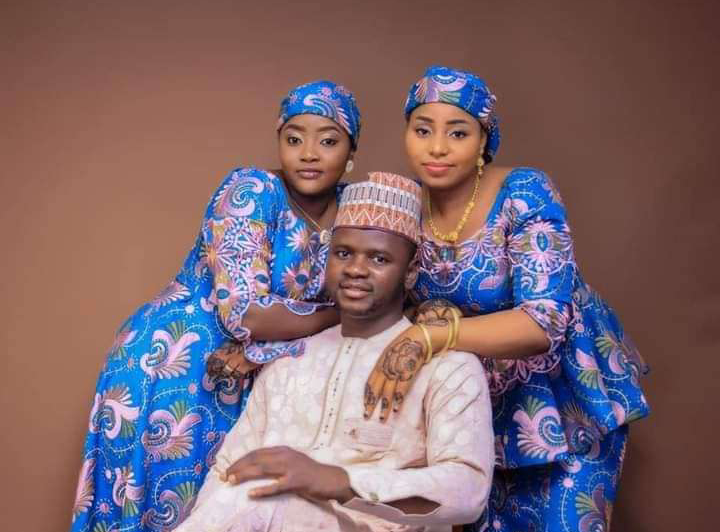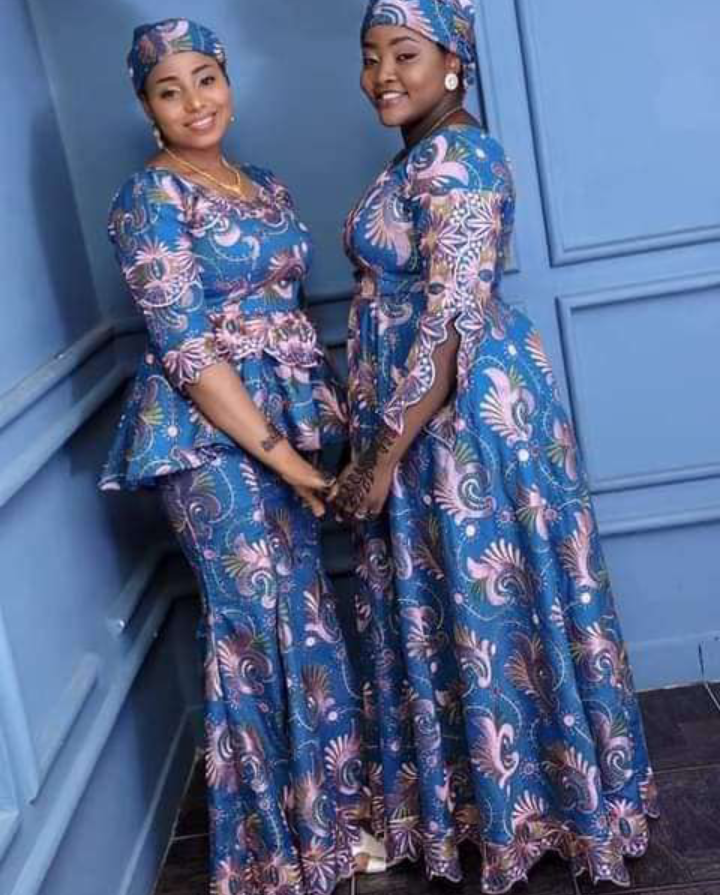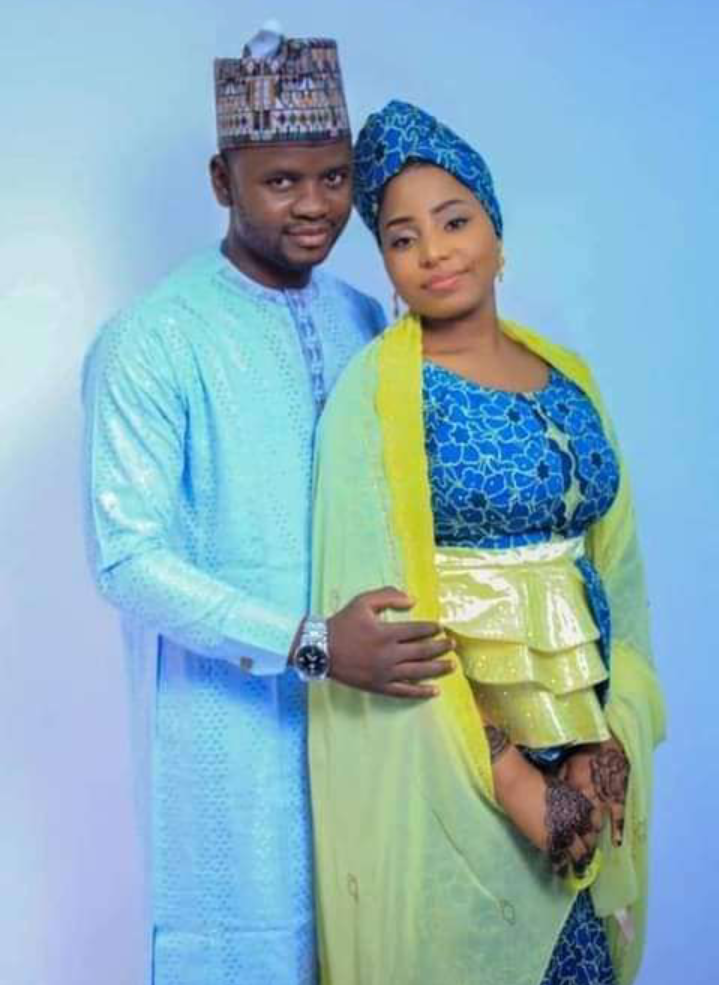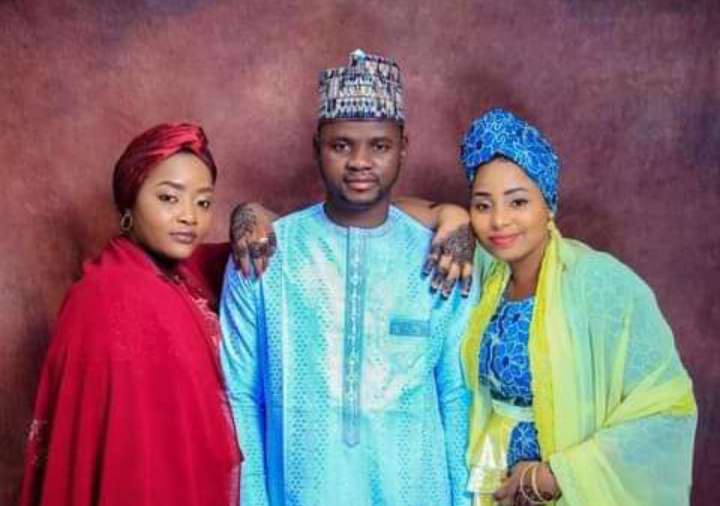 Kindly Congratulate the young man in the comments section below.
Men, Can you also marry two wives on the same?
Women, can you allow your husband to marry one woman with you on the same day?
Kindly share the post on all social media.
Content created and supplied by: Business_Arena (via Opera News )