I have always said that infidelity is one of the major setbacks in any and every relationship/marriage. Most women have turn infidelity to a normal thing which they think they can always do, not considering the repercussion on the other party.
Recently, I believe we have been reading about paternity crisis flying around on social media. If women are truly worthy, why then will all these issues of infidelity be rampant.
According to "GistReel.Com", another lady has taken into the game of infidelity and it is quite unfortunate for her because she was to be married on Saturday, 6th of February, 2021. The young man who was left heartbroken found out that his fiancee does not have a womb.
It was quite unfortunate for the lady as her mother sent her WhatsApp messages warning her not to tell her husband to be that she does not have a womb until after their wedding, while she was in the kitchen.
On reading the messages, the guy in question who happens to be the supposed groom informed his fiancee's mother that he is the one with the phone.
Definitely, one does not need a suit sayer to know that the wedding is off, because it is obvious that the guy would cancel the wedding after knowing this truth.
See Screenshot Of The Chat Below
As expected to every action there is an equal and opposite reaction. As soon as the chat surfaced online, m many people reacted. Some said that he should continue with the wedding while others said he should let go of the lady.
See Screenshot Of Some Reactions Below: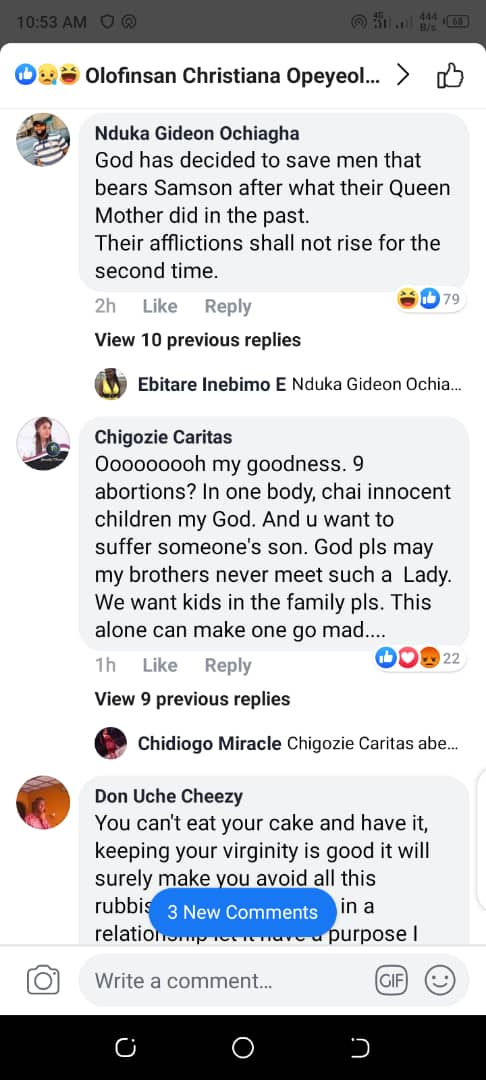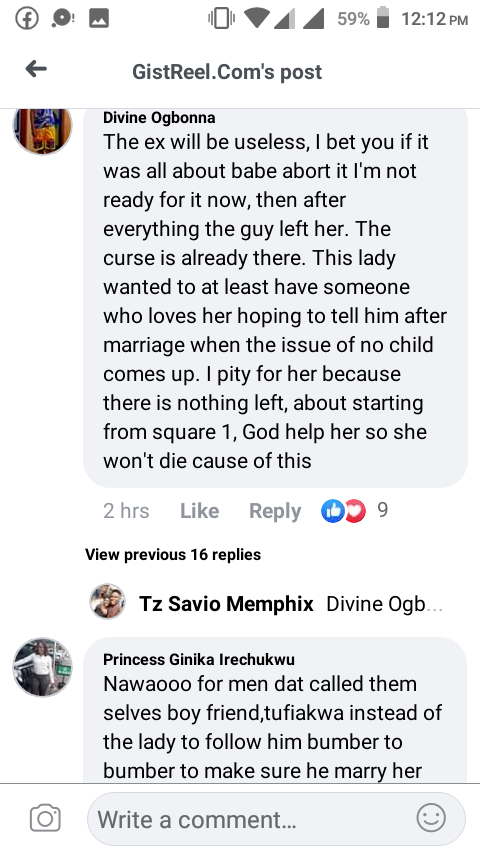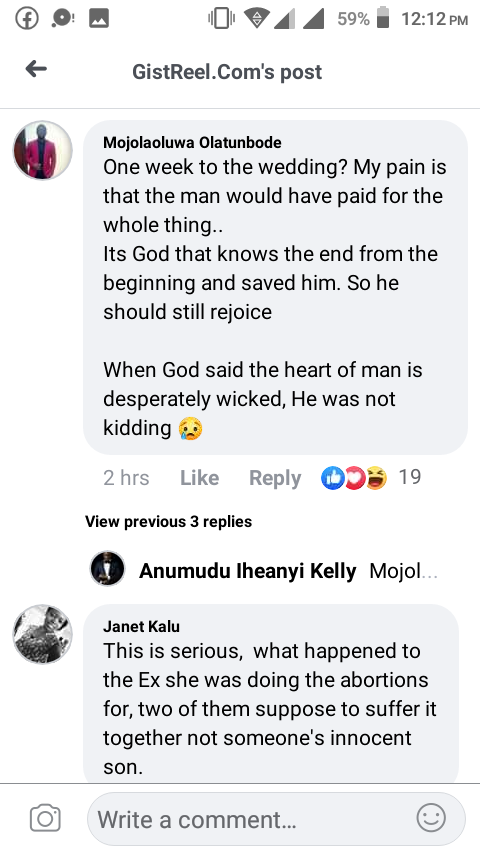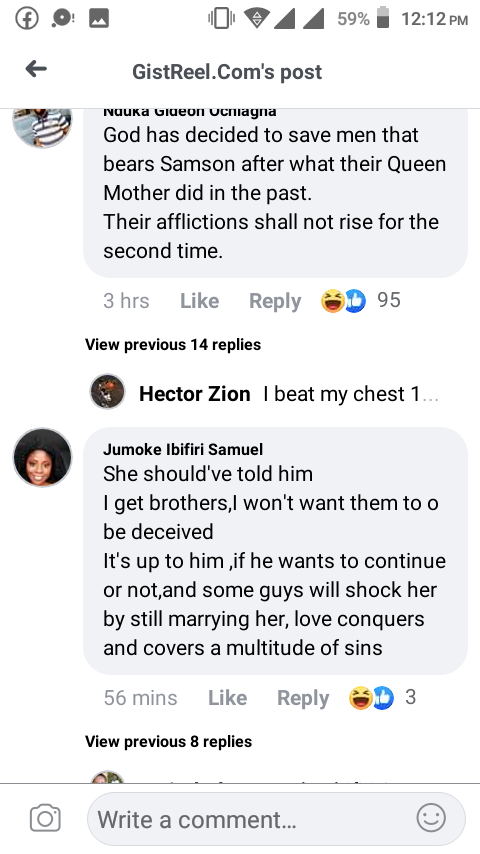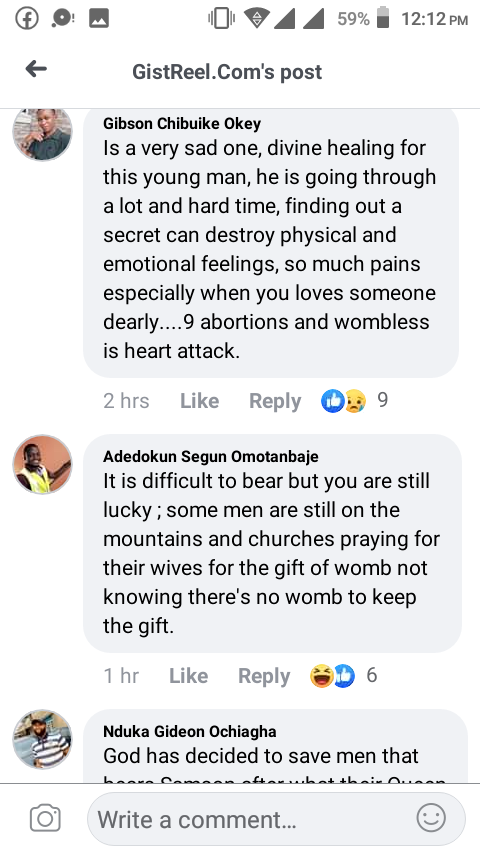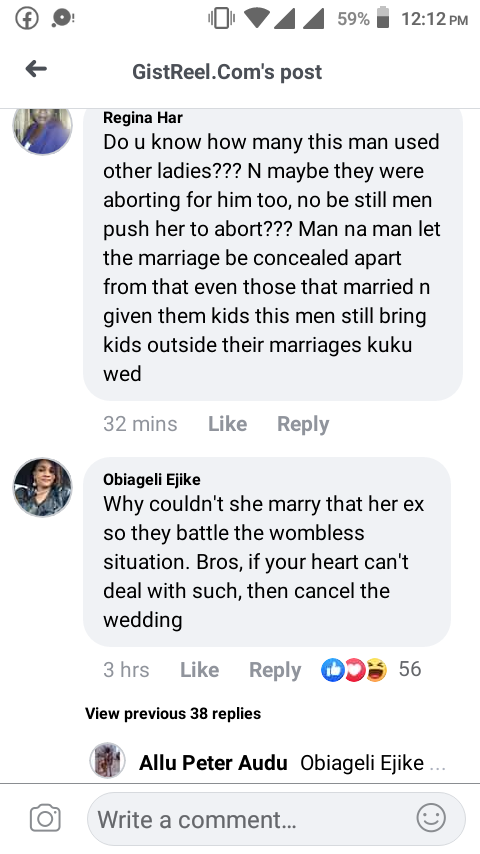 In my own opinion, I feel that as far as the lady did not open up to him from the onset, he should let go of this lady because she might do worse after the marriage.
Feel free to drop your comments in the comment's section.
Thanks for reading
Like and share this article.
Article Credit : GistReel.Com
Photo Credit : GistReel, Facebook NG
Content created and supplied by: MICHAELSPRESH (via Opera News )