The internet has been a way through which people reach out to others, pour out their minds about something, make friends, get opportunities, learn skills and knowledge of something and also get a life partner too. Many people have met their life partners there online,while some others met newer friends and are exposed to other opportunities, but still, others use it to pass information of what may not be realistically possible.
In our African culture precisely Nigeria, before a marriage is conducted, there's usually room for the lady's bride price to be paid and in recent times, it's usually judged according the the level of education or skill, the lady may have as days are gone when ladies just sit at home, doing nothing. When your dowry seems to be expensive as a lady, men tend to stay away from you and if care isn't taken, you may end up not getting married at all.
A young lady on twitter by name Dr Tools got many reacting with her comment on her bride prize and her dad. According to her, she claims that her dad says her bride price is $1m.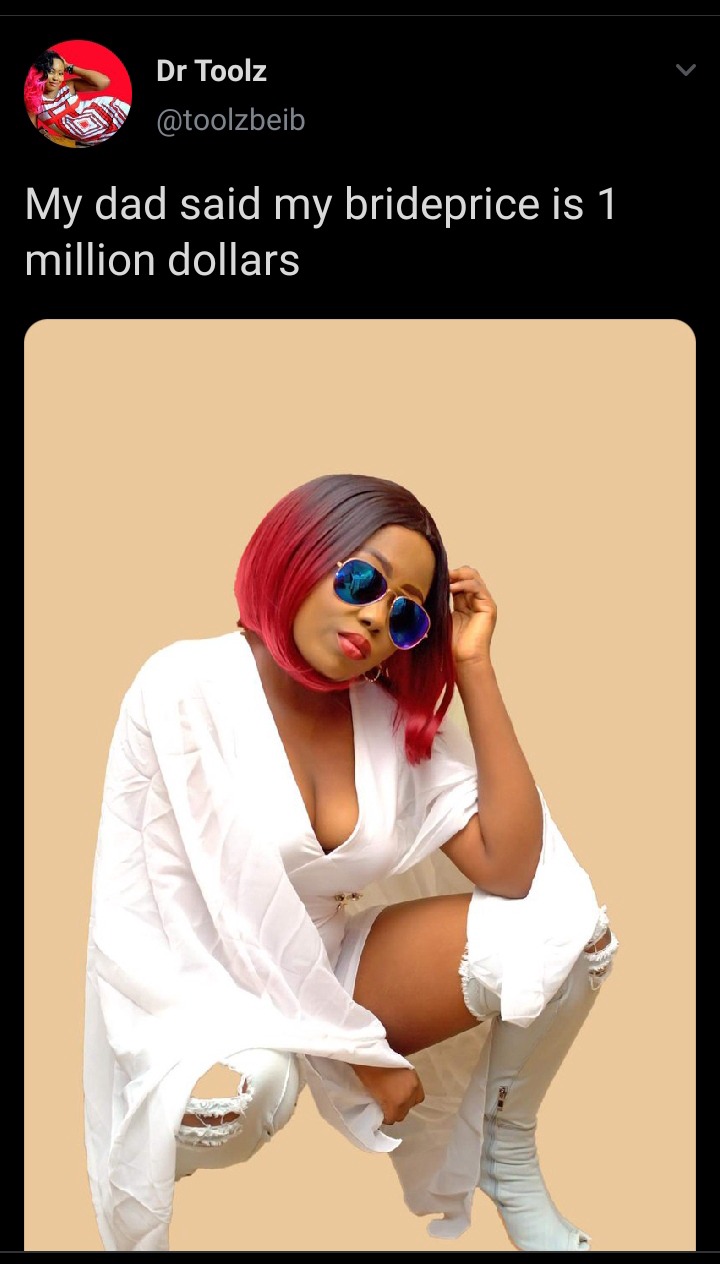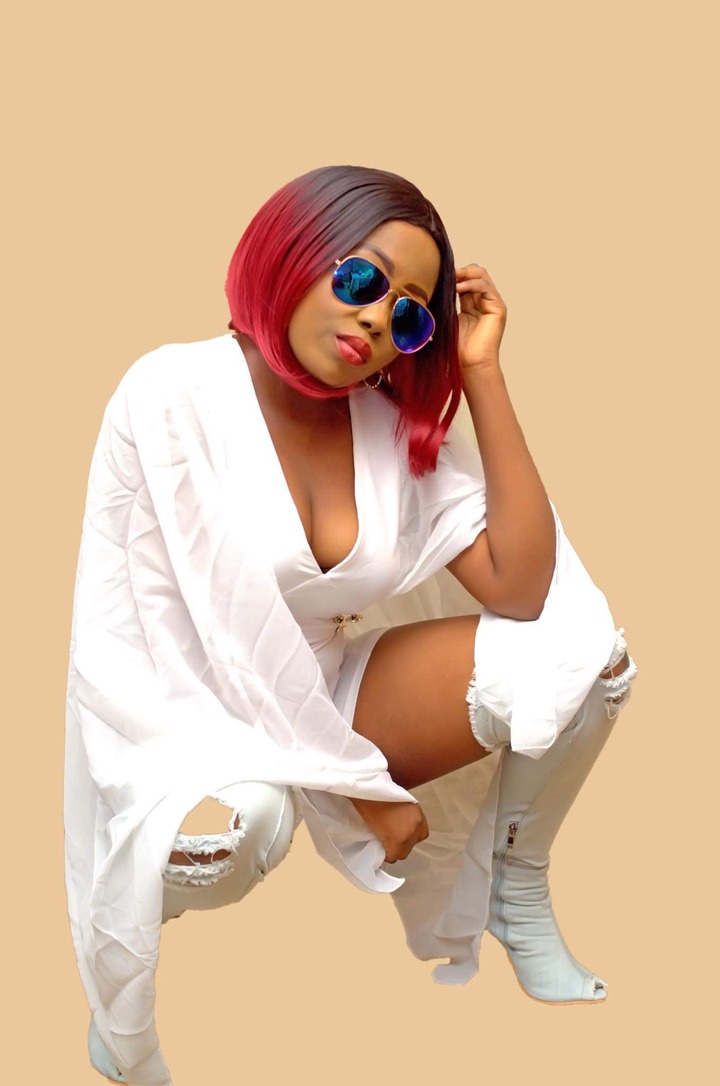 This led to many people reacting and some dragging her for saying such, as they claimed the money is too much and that the dad should marry her then.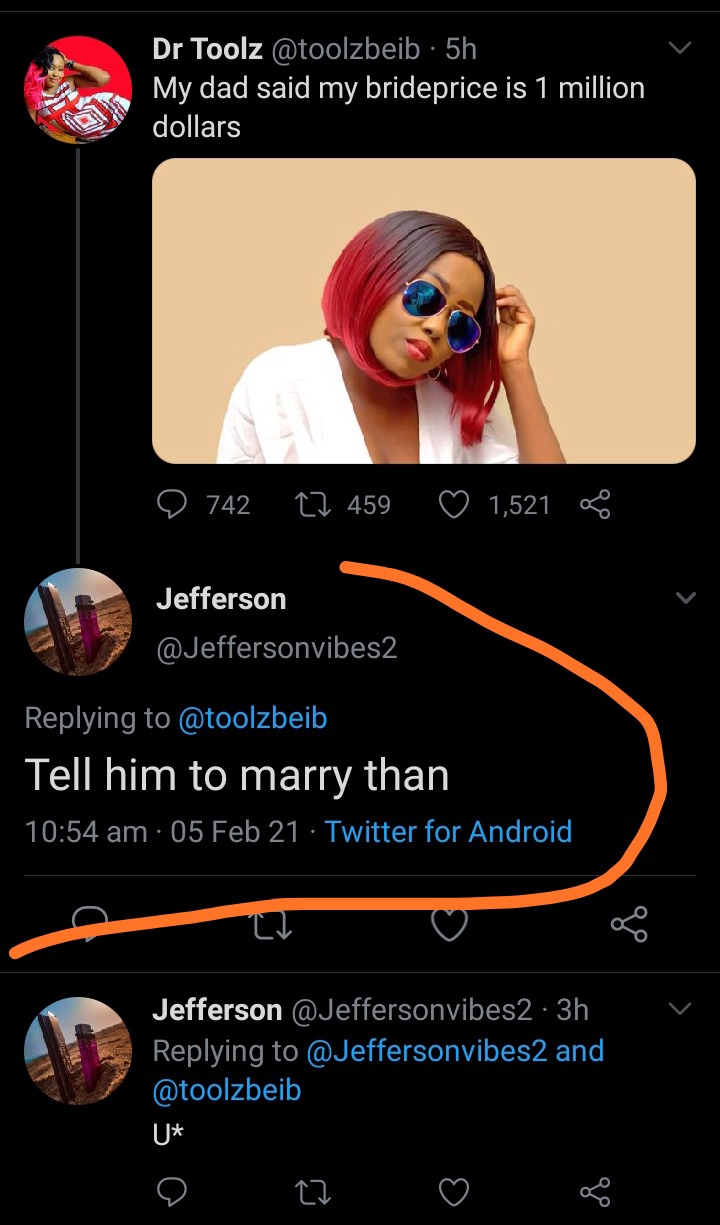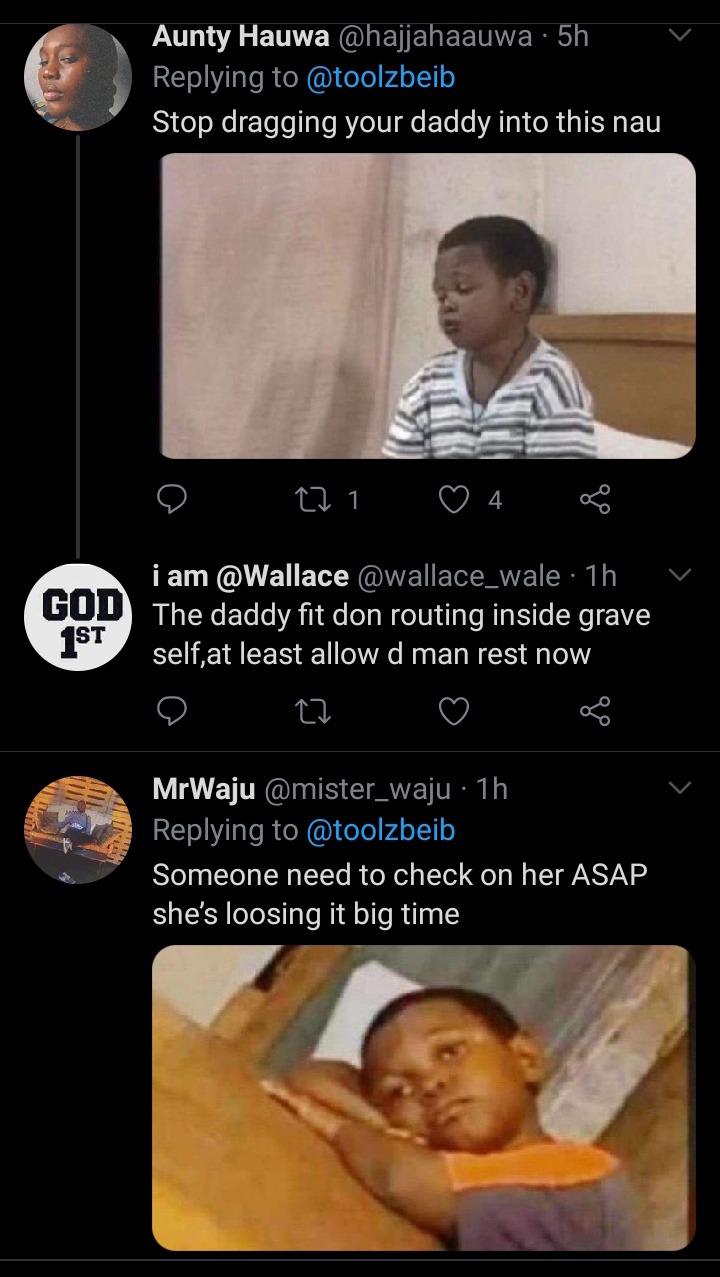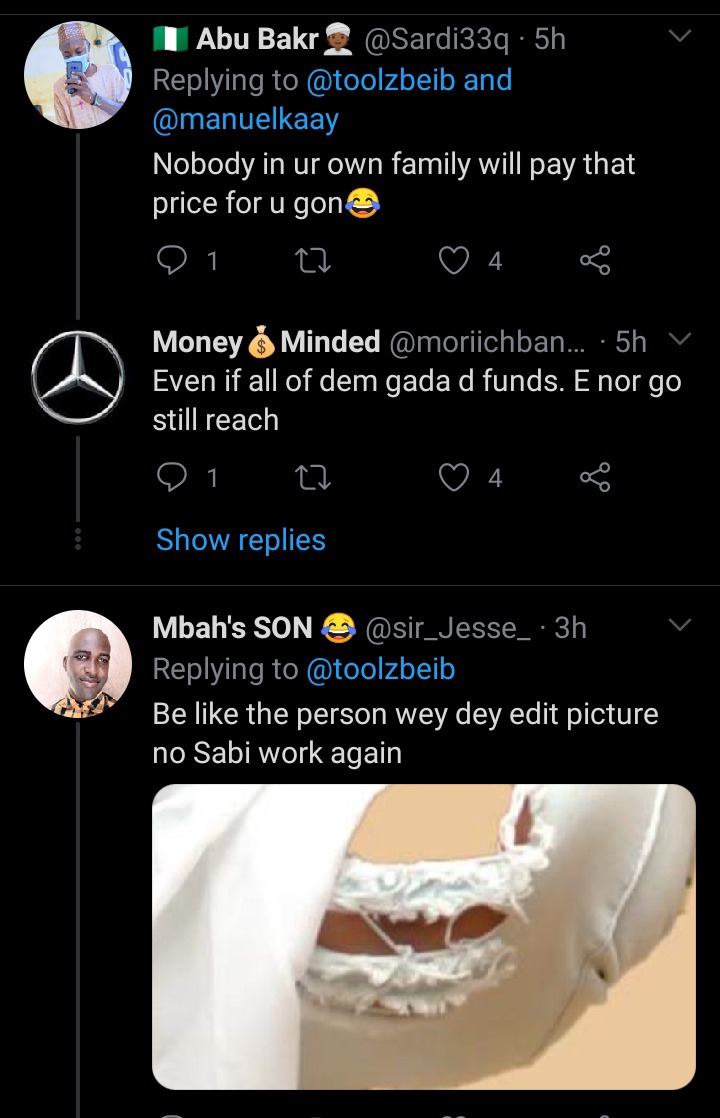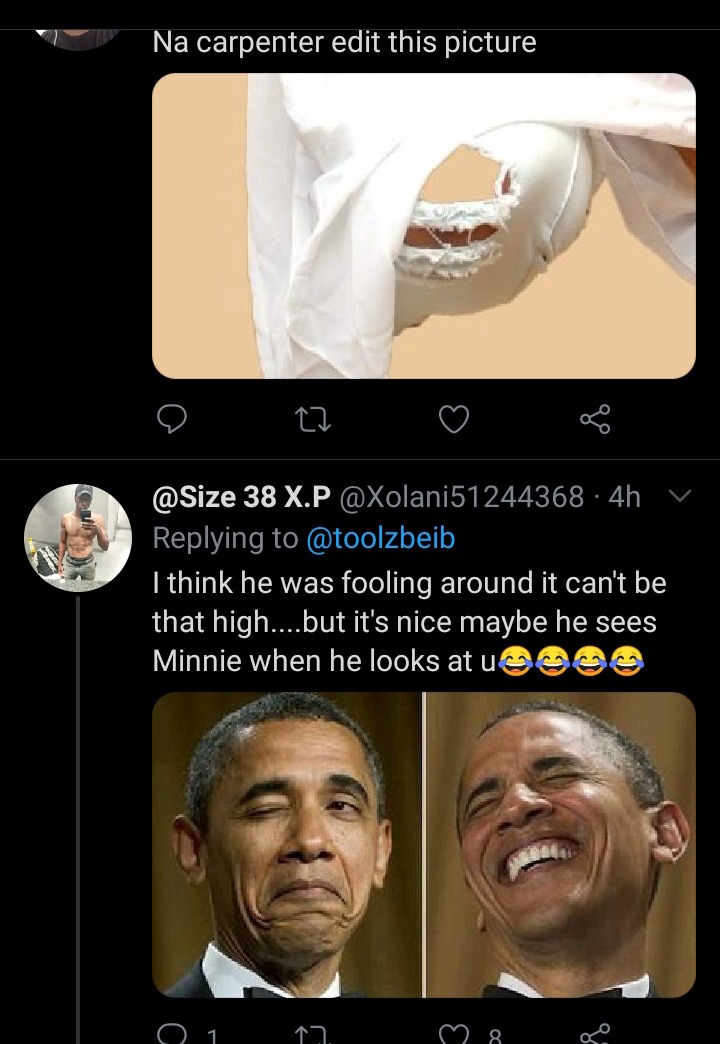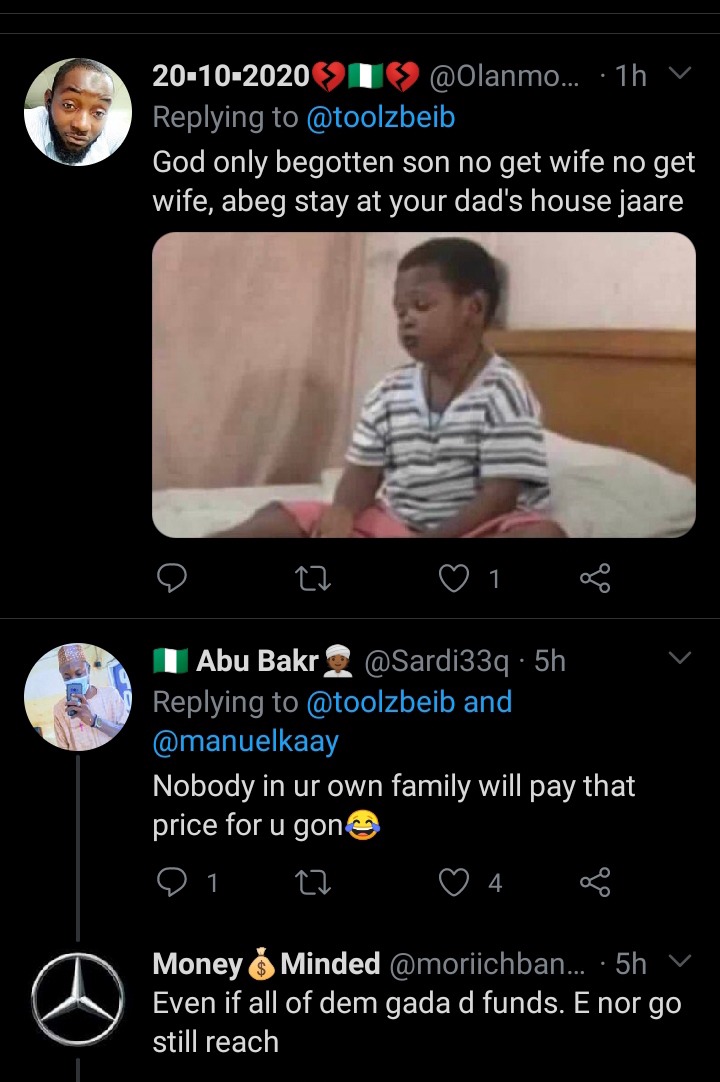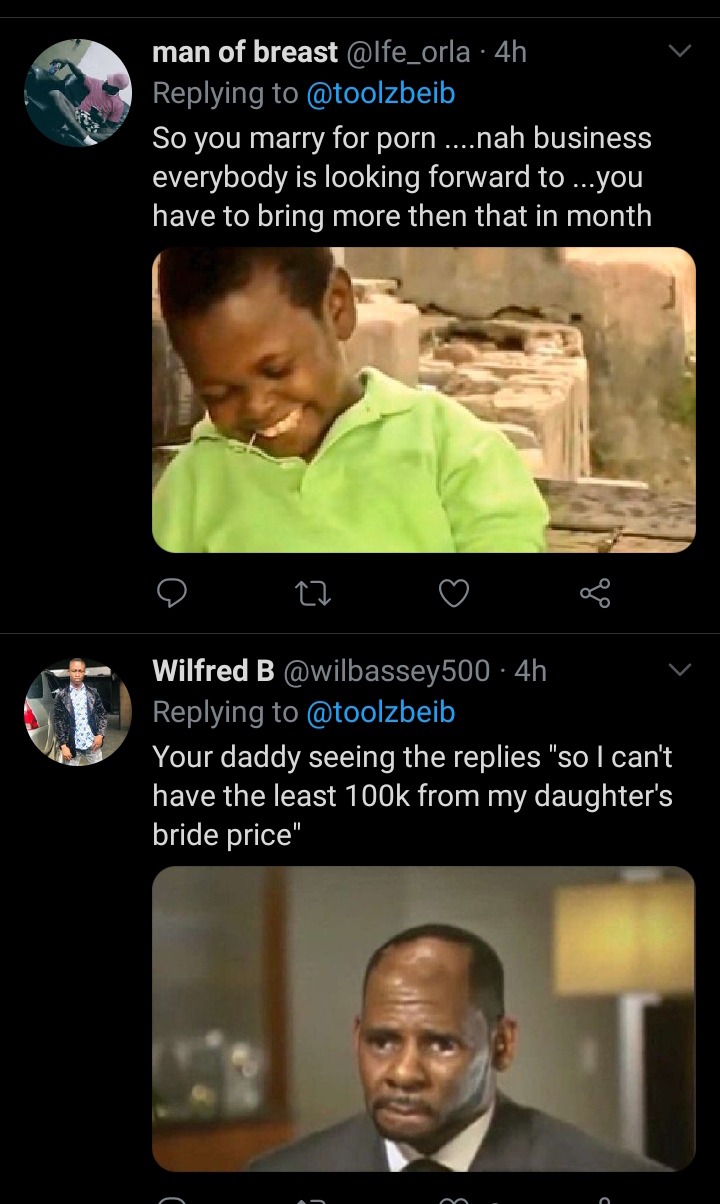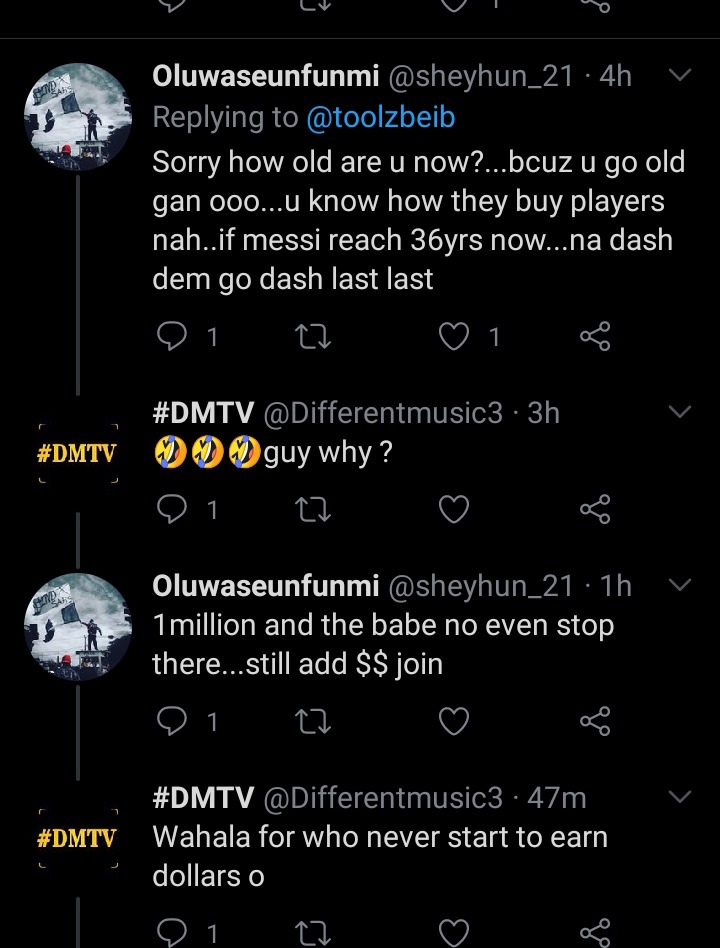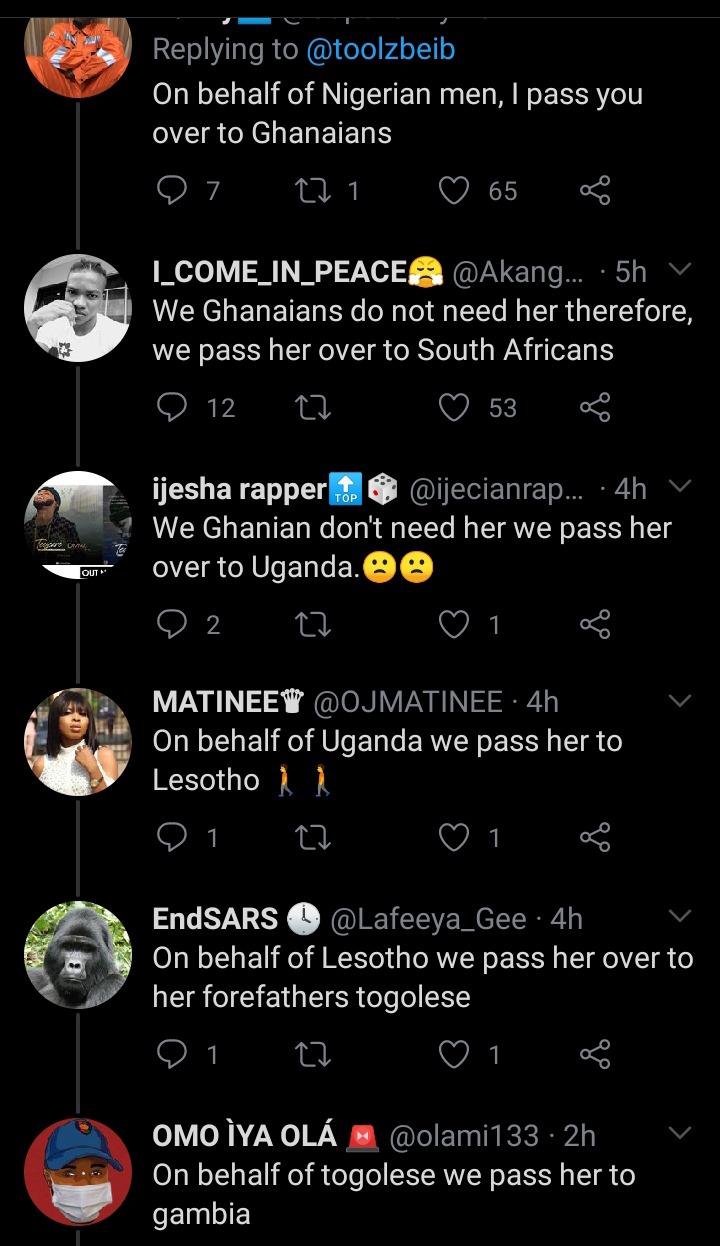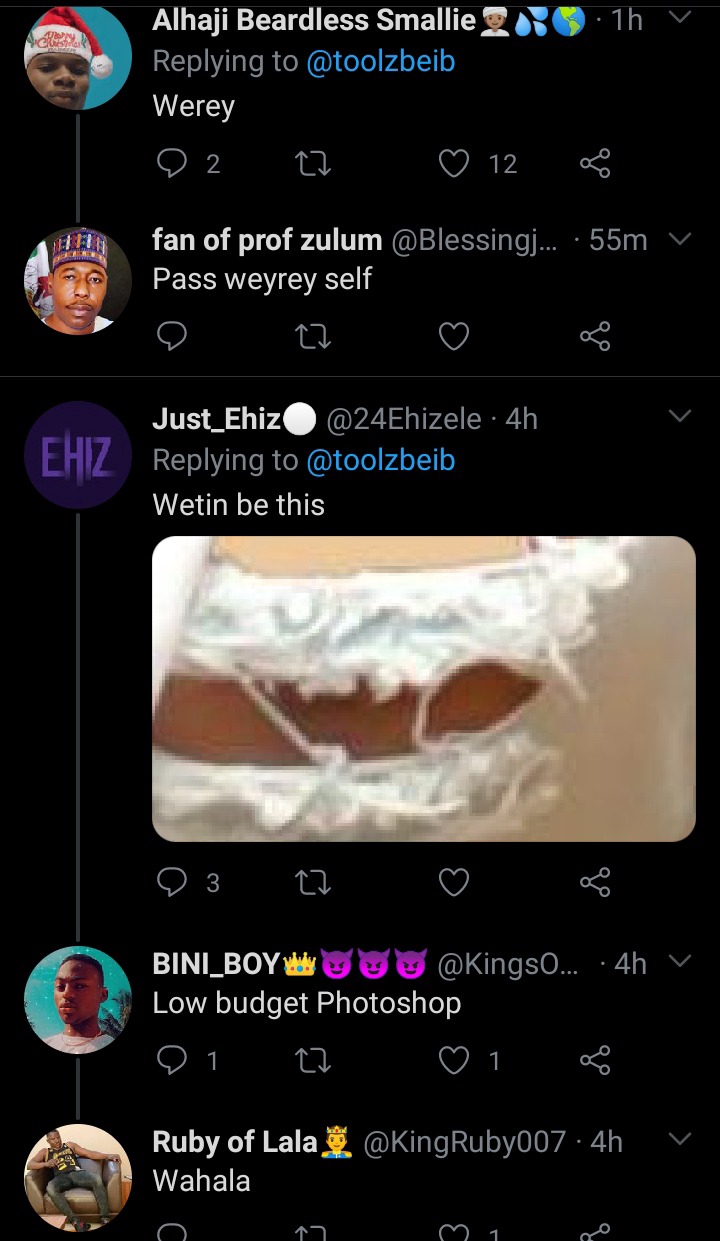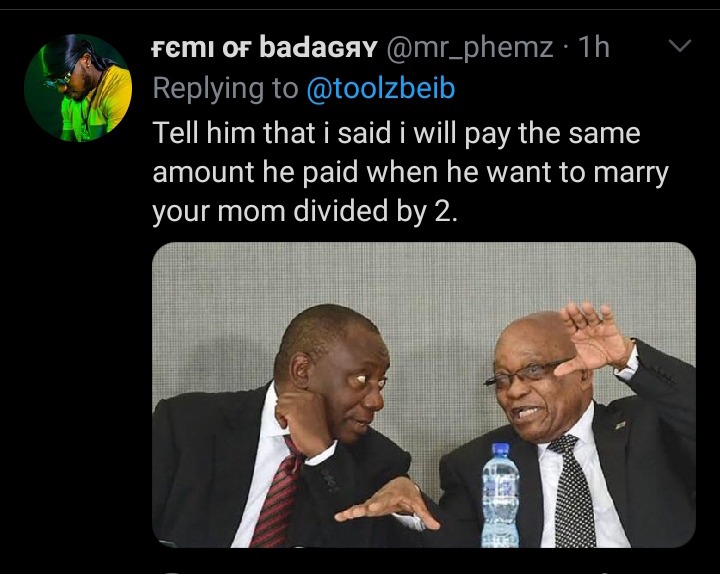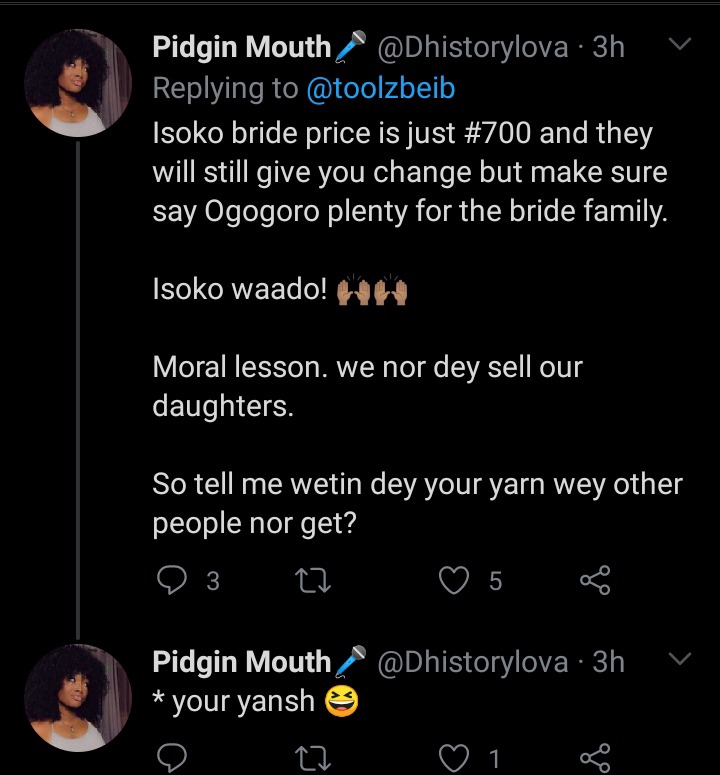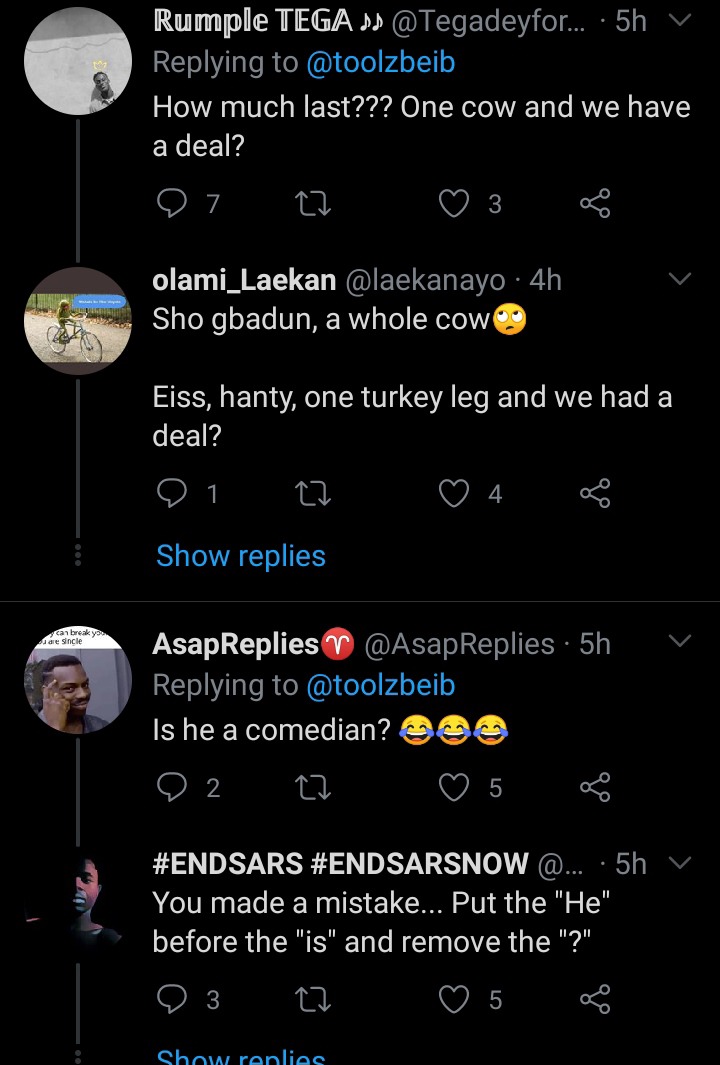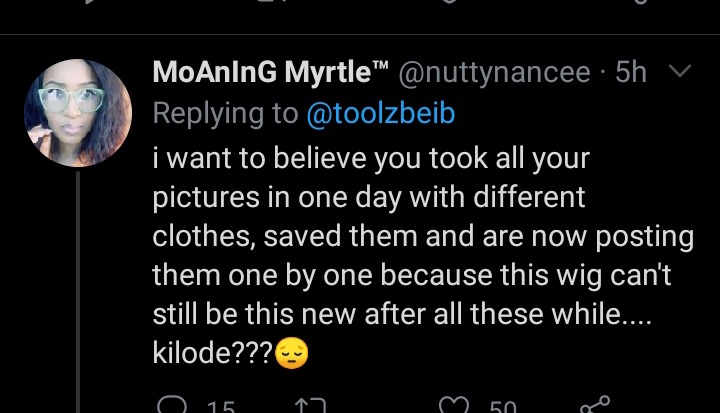 The social media is a tool for meeting new people. Mind the content you give people especially about yourself so it doesn't affect you later in life.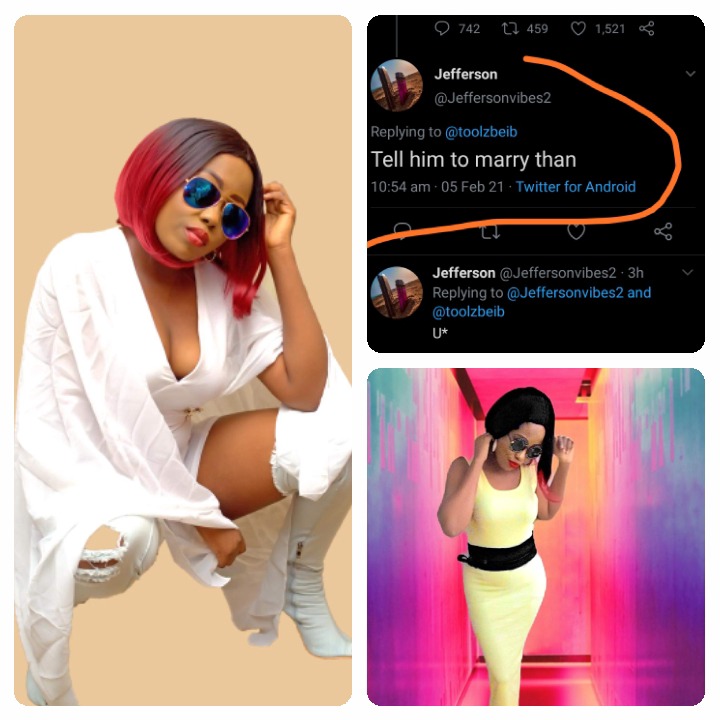 Content created and supplied by: Michael_blog (via Opera News )