No one can know how life does it mystery, sometimes what we think will last may not see the night, sometimes, what we have thought may end prematurely may last forever. That's how life works, it mystery can never be unveil.
No one is also promise a long lifetime, what all of us are after is a better life for us and our generation to come. People keep struggling without knowing what tomorrow would bring. Life is full of sad and happy moment.
A twitter user whose handle is Olawoore Habeeb shared a sad experience that happened to him. He said he has a friend whose shop was next to his. He said after a long day, they closed at shop and even hosted on who that will be responsible for the cleaning of the shop surrounding the next day.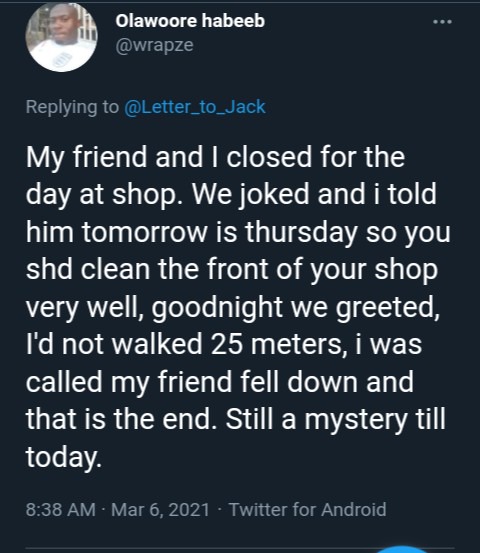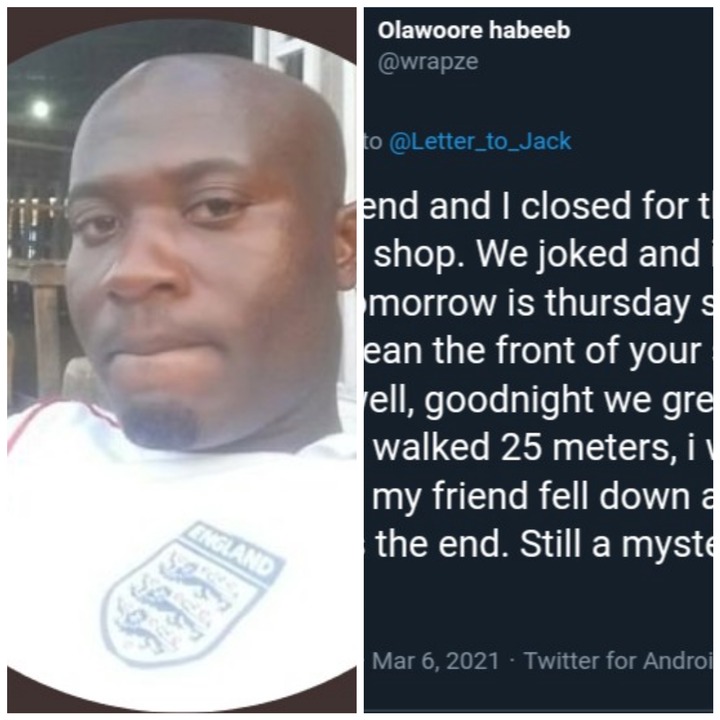 He said he never walked 25 metres away when he heard that he friend slump and died immediately.
(Credit: Twitter @ Olawoore Habeeb)
Leave A Comment On This Article, and Don't Forget To Share For Others To Contribute
Content created and supplied by: Ademinikan (via Opera News )