Sometimes we imagine alot of things which we know we cannot do it. In my childhood, I imagine that I can't fly and we all know that it is impossible to fly. Everyone is unique in the way he/she thinks, some people will try everything possible to bring their thoughts to reality while some we not.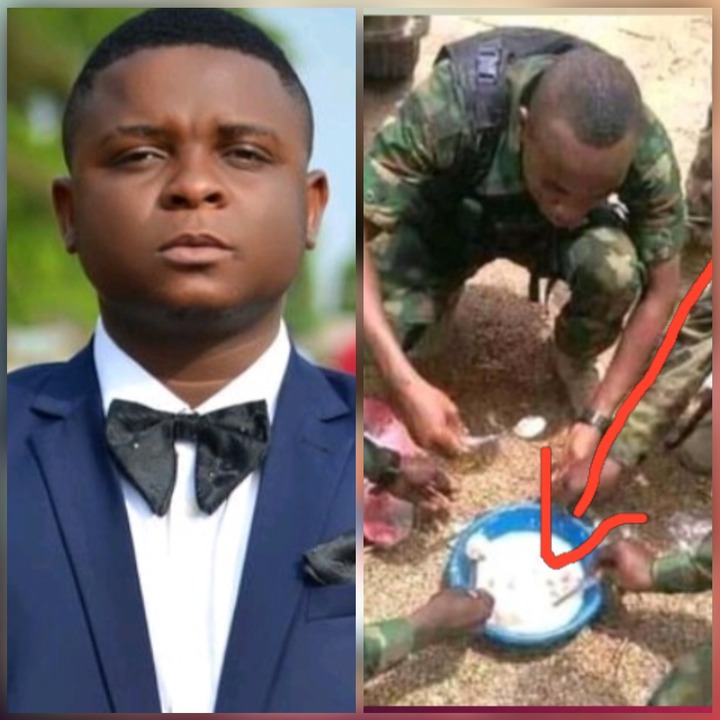 A guy has stirred up reactions on his Twitter page with what he posted. What he wrote might be funny but very difficult to do it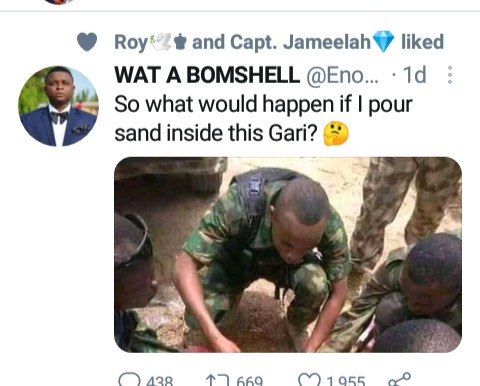 A Twitter user identified as 'Wat A Bombshell' has caused mixed reactions when he wrote "what would happen if I pour sand Inside This Garri"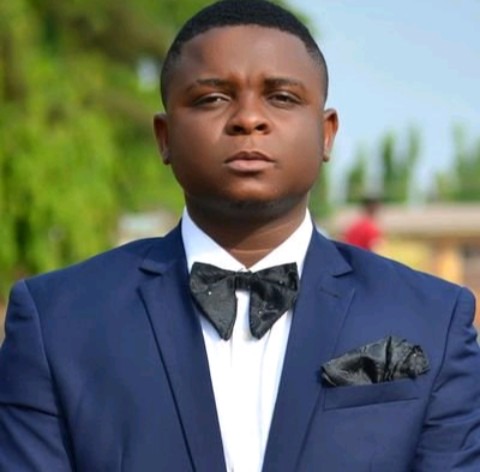 He wrote this question after he shared a photo of Soldiers enjoying and drinking Garri in a bowl. Many users has reacted to his Post and what they said will make you laugh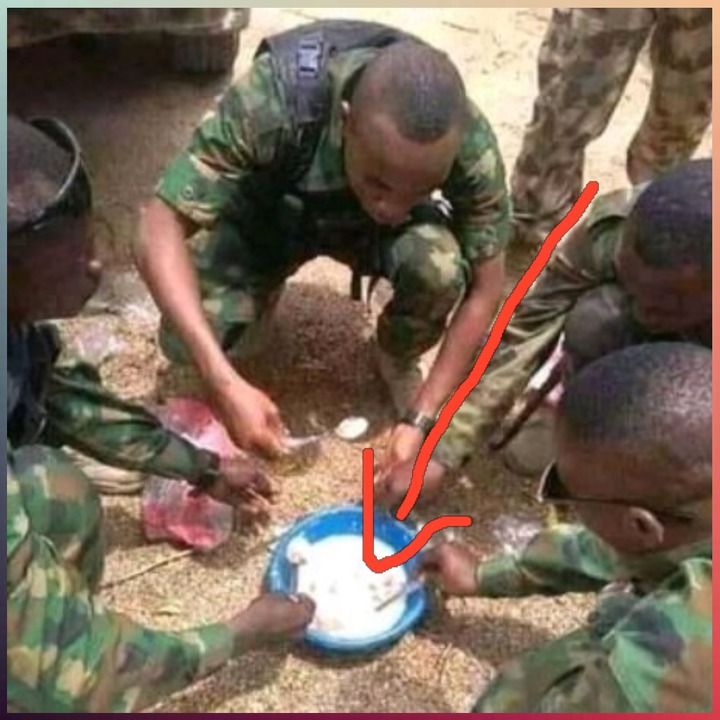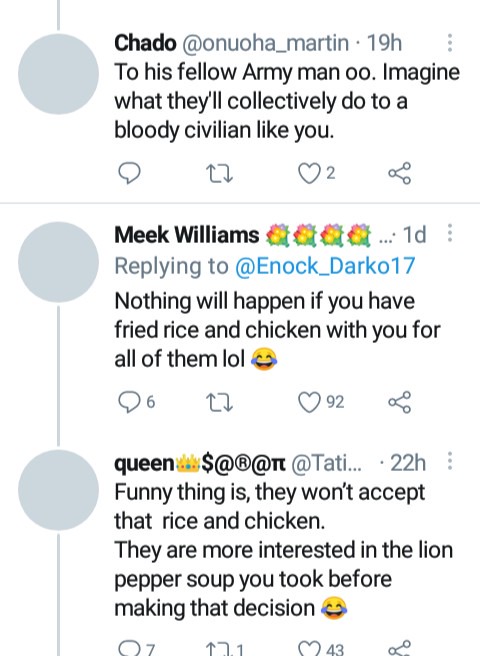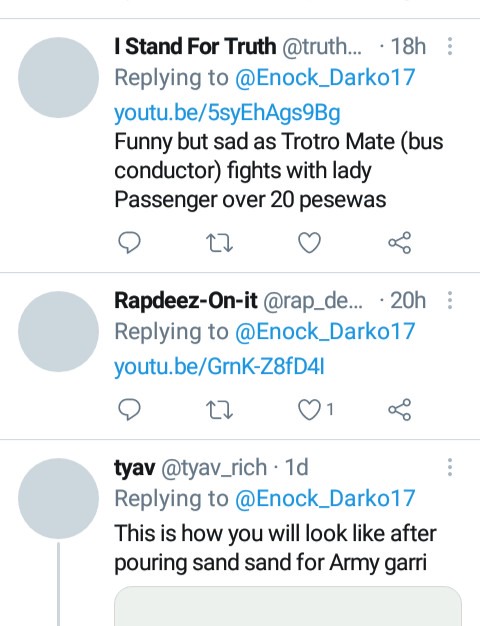 What do you think will happen to him if he pour sand inside this Garri?
Content created and supplied by: Originally (via Opera News )