A good Christian is one that follows the teaching of our Lord Jesus Christ, a true Christian follows all tenets and precepts as recorded in the Holy Bible.
The Bible says 'he that find a wife, found a good thing', therefore a married man should cherish his wife because no one finds a good thing and handle it roughly.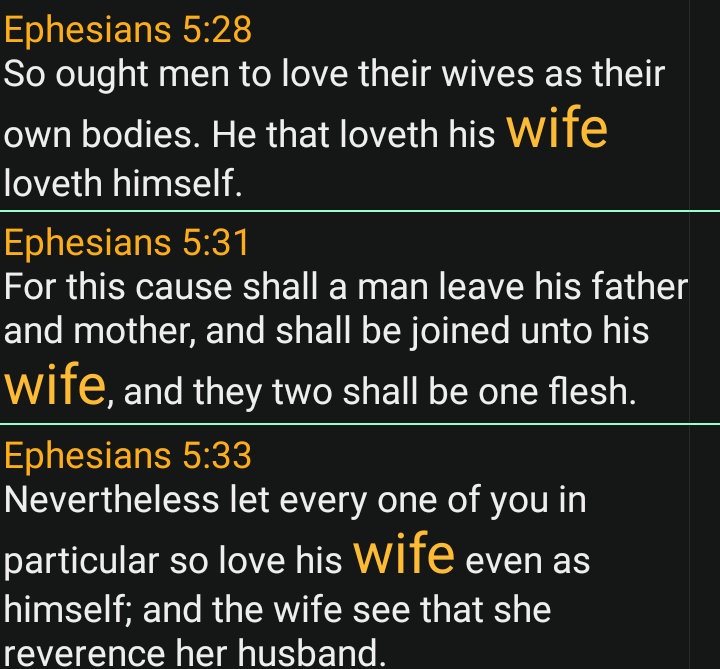 This particular article was inspired by Minister Mike Bamiloye, the spirit filled gospel Drama Veteran dished out some advice to married Men about their wife. We all know that the female gender are specially created by God, they are delicate and well equipped vessel.
Ephesians 5:33 says; Nevertheless let every one of you in particular so love his wife even as himself; and the wife see that she reverence her husband.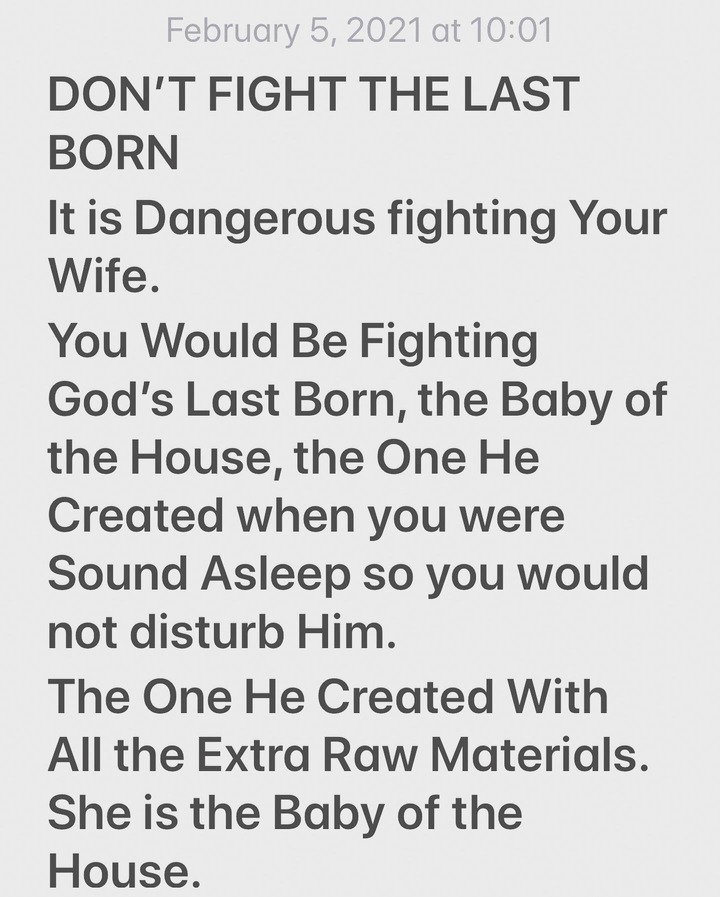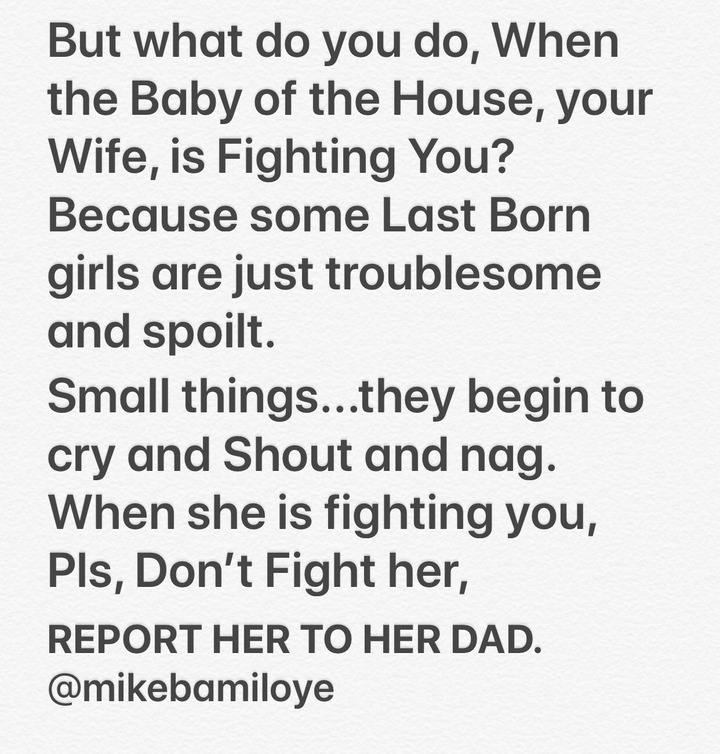 So as a true Christian whenever your wife offends you, you should never lay your hands on her, do not beat her, do not touch her. What you should do instead is to report her to her father (God) Yes, God made her and commissioned her for you, anytime you have heated disagreement that you feel too difficult to control all you need to do is talk to God. And he will intervene.
Content created and supplied by: LadieFunkky (via Opera News )