A large number of ladies do not understand what a man wants in a relationship. If they are cynical, they may think he simply needs s3x, someone to keep him from feeling alone, or the status of having a girlfriend.
If ladies are romantic, they may believe that he needs love, a life companion, and a mother for his children. And if ladies look into their own hearts, into the many complex reasons they want a man in their lives, they often find a little bit of all of the above.
(Image is used for illustration)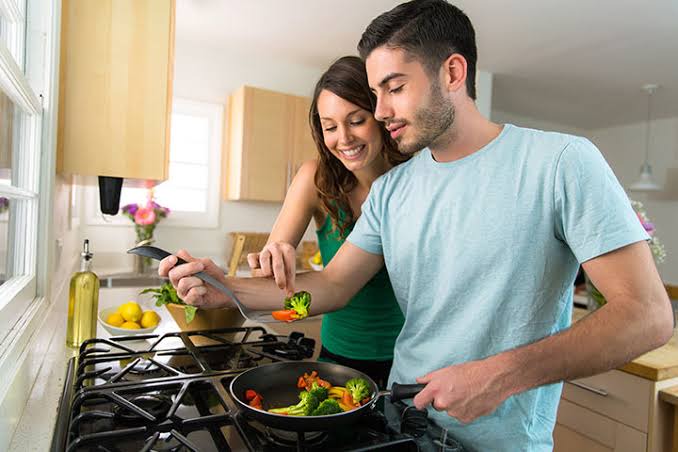 Image credit: Google
The proportions may be different, but none of ladies can deny that the benefits of a relationship include companionship, intimacy, a change in status from "single" to "couple," love, partnership, and a shared future.
But what most of the ladies don't know is how important relationships actually are for men.
However, if a the man in your life, your fiance or boyfriend has these qualities, that means he will make a good husband
Quality #1: He is positive about marriage
A marriage-minded man will talk positively of marriage or other people's relationships.
If, then again, he regularly predicts that a trouble marriage will end in separation or points out shortcomings and disadvantages in others' relationships, then he may not hold a positive enough belief in marriage to want to make that commitment himself.
Quality #2: He gets along well with and likes women
These men have a greater understanding of ladies, or if nothing else have come to harmony with gender differences, and are less likely to see ladies as the enemy.
Quality #3: He's ready to settle down
A marriage-minded has typically passed the stage in life where "fun and freedom" were his primary core interest.
Despite the fact that most men will concur that their freedom is important to them, a man who's settling into the stage in his life where he can consider marriage will find that other objectives appeal to him.
He may ponder finding a perfect partner. He might be more keen on building something lasting, for example, a career, or a house.
Content created and supplied by: Datingpen (via Opera News )