In many ways, being tall is considered as a blessing to many human beings. For instance when ladies are choosing a partner they take particular preference to taller men, and the reason is not far fetched.
Despite the advantage that comes with height, there is a point where height may come as an inconvenience to a person.
In this article we will be sharing different pictures that many tall people can relate with -
A Tall medical practitioner facing his reality.
It seems that rest rooms are designed for average height and short people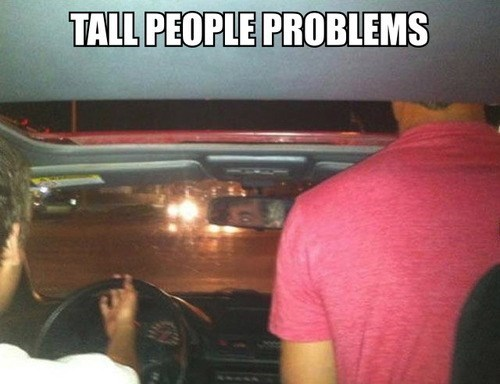 A tall athlete finding it difficult to drink water.
Photographer needs to make provision for the tallest sibling after taking pictures
The struggle is real even for couples


A tall lady struggling to make use of an ATM
A Tall man adjusting his height so he could be interviewed
As you can notice Life is not a bed of roses even for people with height. share your thoughts on this!
Content created and supplied by: Intuned (via Opera News )